If you're planning a wedding, you know that finding the perfect dress is one of the most important parts of the process. You want to look and feel your best on your big day, and Choosing the right gown can be a daunting task.
But don't worry, Cocomelody is excited to announce our newest bridal boutique in San Diego! With great reputation serving more than 10K brides in Los Angeles, Cocomelody is the best choice when you are looking for a perfect wedding gown on your big day.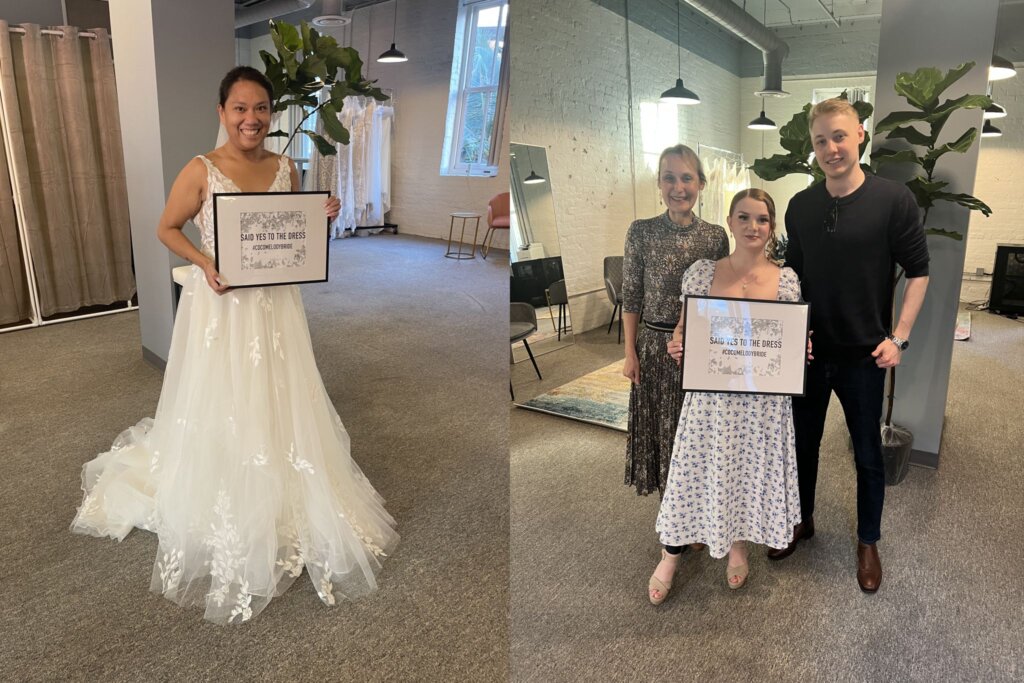 Cocomelody Bridal, A Great Option for San Diego Brides-to-be
If you're a bride-to-be in the San Diego area or nearby neighborhood, you'll be excited to hear about Cocomelody's new bridal boutique! We offer a wide range of styles and price points wedding gowns, making it a great option for any bride. Whether you're looking for something simple and elegant or something more over-the-top, they're sure to have what you're looking for. Plus, our convenient location makes it easy to get all of your wedding shopping done in one place!
Cocomelody San Diego Bridal Boutique location:
Address:1431 Pacific Hwy.Suite H2 ,San Diego, CA 92101
Phone: +13238189889
Find the Perfect Wedding Dress With Cocomelody Stylist's Assistance
We understand it must be stressful when it comes to wedding dress shopping. It is normal to feel nervous because there's lot of details, researches to concern about. Luckily, Cocomelody has 1-on-1 stylists here to help, and yes, it's FREE.
The staff at Cocomelody is experienced and knowledgeable, so they can help you find the perfect dress for your big day. We have a wide selection of dresses to choose from, so you're sure to find one that fits your style. And if you're not sure what style you want, we are here to help you figure it out. So if you're looking for a bridal boutique in San Diego, be sure to check out Cocomelody!
Stress-Free Wedding Dress Shopping Experience
Shopping at Cocomelody is a fun and stress-free experience, so you'll be able to enjoy yourself while finding your dream dress! We will make your visit fun and joyful. Cocomelody also offers made-to-measure services so you can find the perfect fit.
Cocomelody San Diego Bridal Store is in the heart of Little Italy neighbourhood, carrying a large selection of bridal gowns and selected bridesmaid dresses! Warmly welcome to visit us for a great bridal fitting experience, our experienced stylists are all excited to help you find your dream dress.
Make your booking today(here).
Grand Opening Sale till End of Dec, 2022, Great Deal.