In the midst of planning your wedding, take a moment to sit back and envision the day to come. What you imagine is a day full of romance, one that's just perfect and not a thing is out of place. Everything, from the flowers in your bouquet to the clear sky, is exactly as you want it to be.
Have you ever heard of Murphy's Law? You know the one that goes, "whatever can go wrong will go wrong?"Considering all the numerous details of the day and add in the many people involved (vendors, staff, wedding party, friends, family), the potential for something going off course definitely exists. No, deciding now to elope isn't a solution. However, you can certainly avoid a traumatic meltdown should something not go as planned. Handle all these mishaps like a pro and avoid turning into a bridezilla by quickly fixing these common disasters as they occur.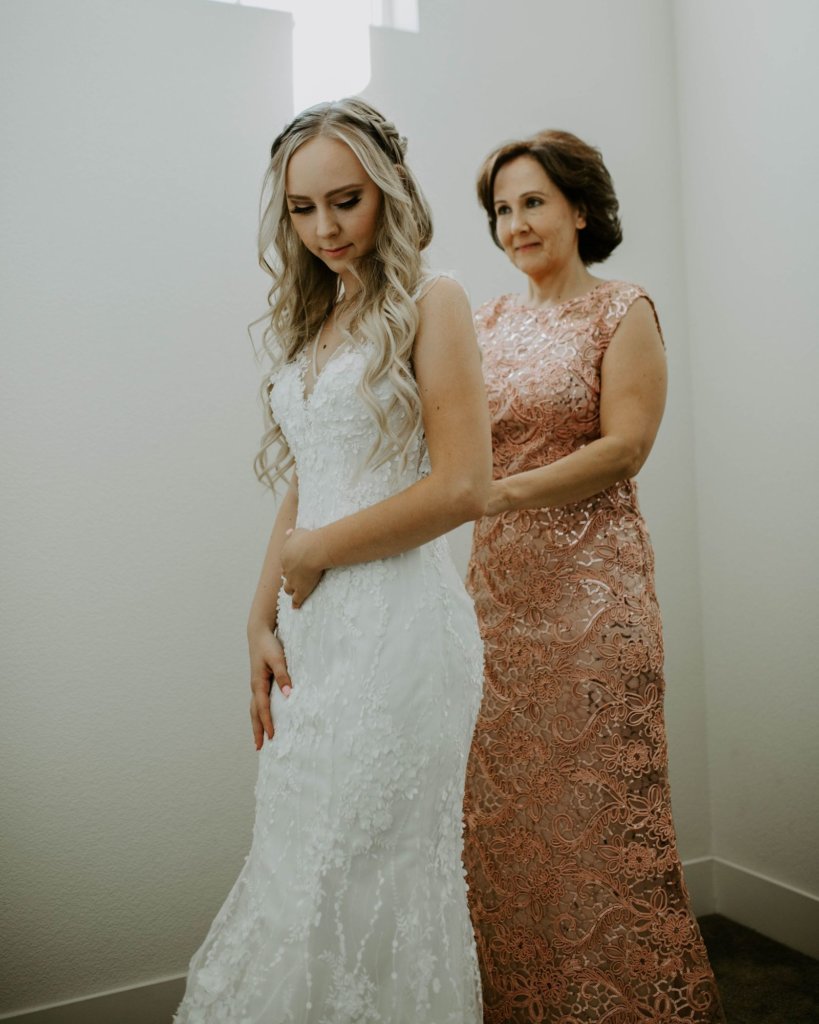 Style: #LD5058, Image Credit: Jordan Elizabeth Photography
1. What if the ring does not fit?
The wedding band that seemed to be the perfect size suddenly won't go over your knuckle – and you're breaking out in a cold sweat at the altar. Well, you may think a situation like this is unlikely but it's, in fact, very common. The solution is to grease up the finger with something slippery. If you don't happen to have a glass cleaner on hand (didn't you see My Big Fat Greek Wedding?), any slippery substance will do, from Champagne to hand lotion.
2. What if the dress does not fit?
What can be more unnerving than you slipping into your exquisite lace wedding dress, only to realize that the zipper won't go up! Well, you can't take an emergency trip to the seamstress, so what to do? Your best bet is to suck it all in with a good pair of shapewear and avoid carbonated beverages or heavy carbs that day. You may also find that the dress actually does fit, but that the zipper is hard to pull up – a common problem with tightly fitted strapless A-line wedding dresses. The trick is to place your hands on your waist and push back as hard as you can to release pressure on the zipper, which should allow it to glide up with ease.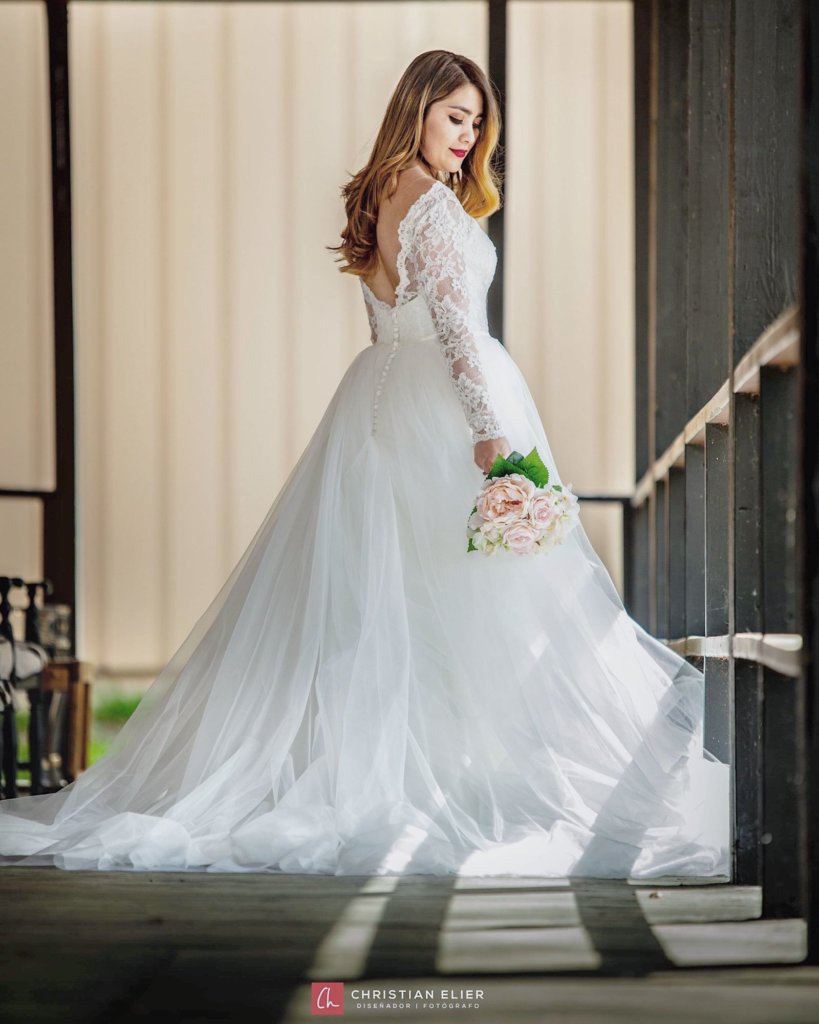 Style: #LD4481, Image Credit: Christian Elier Photography
3. What if the dress has a stain?
This is perhaps the bride's second worst nightmare. But there's a quick fix for this problem as well. Depending on the type of stain, you may be able to lessen its appearance before marching down the aisle. Always keep a stain removal kit in your bridal emergency kit. Marks like smudges of dirt on the hem or train can literally be erased with a pencil eraser (preferably not a pink eraser, which can leave behind pink dust). And if your Aunt Trudy left a bit smudge of crimson lipstick that you cannot get off your wedding gown, try covering it up with something like a sparkly brooch that complements your crystal wedding jewelry. Rip one off a passing guest if need be, just cover up that mark!
4. What if you faint?
Nerves can get the best of any excited bride. Add to that a tightly fitted bodice and forgetting to eat breakfast the morning of the wedding, and a swoon at the altar can be the result. In this case, prevention is the best measure, which means eating a good breakfast and light snacks throughout the day.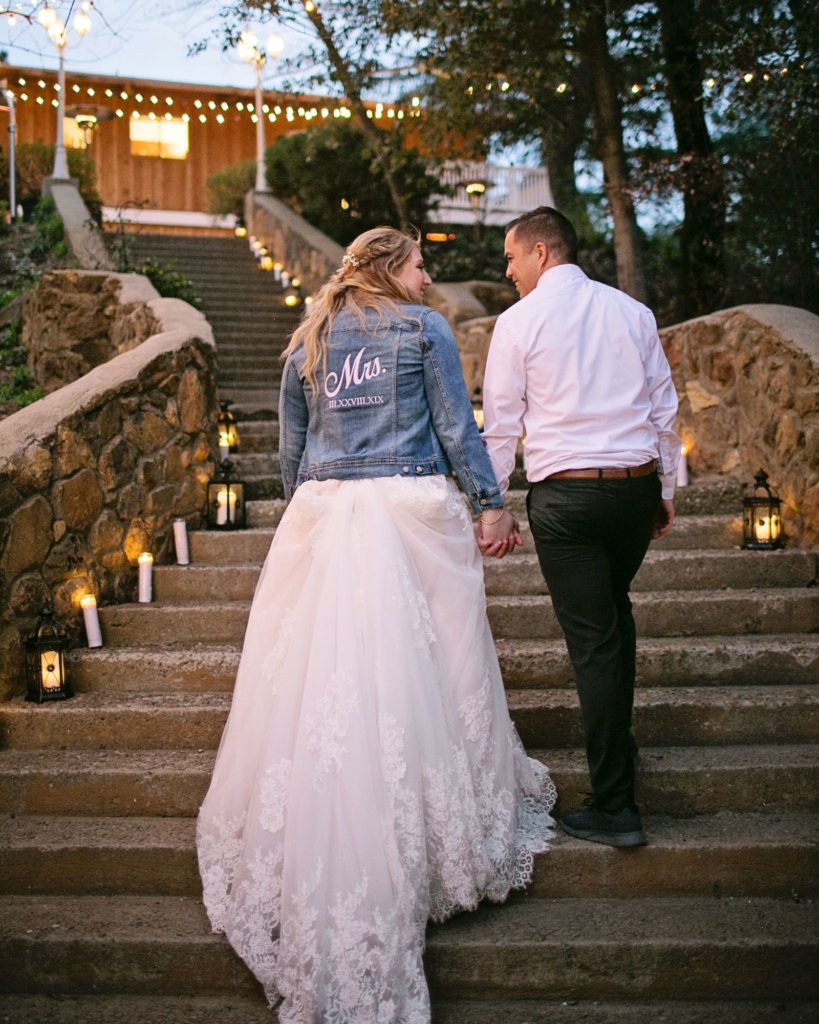 Style: #LD5698
5. Have a Plan B.
Should a problem arise on your wedding day then meet it with a plan B! You do have one, don't you? It's in your best interest to have a backup. For instance, if the photographer gets stuck in a traffic jam, then have a camcorder in the car. If the caterer has faulted and burnt the wedding breakfast, then have a pizza house number on your personal. If thought of beforehand, proper arrangements can be made ahead of time rather than having to scramble to pull something together or not have it at all.
It doesn't matter how precise you are, you can bet something will go belly up on your wedding day. Even the wedding experts can get it wrong at times. So why let the mishaps ruin your special day? Keep these tips in mind, handle everything like a pro and if things still don't seem to work out, just let them go and enjoy your big day!