The sun above your head, sand beneath your toes, the clear blue sea and the landscape of a beautiful horizon as far as the eye can see. What's not to love about a beach wedding?! Here are 6 beautiful ways you can plan the dreamiest day of your life!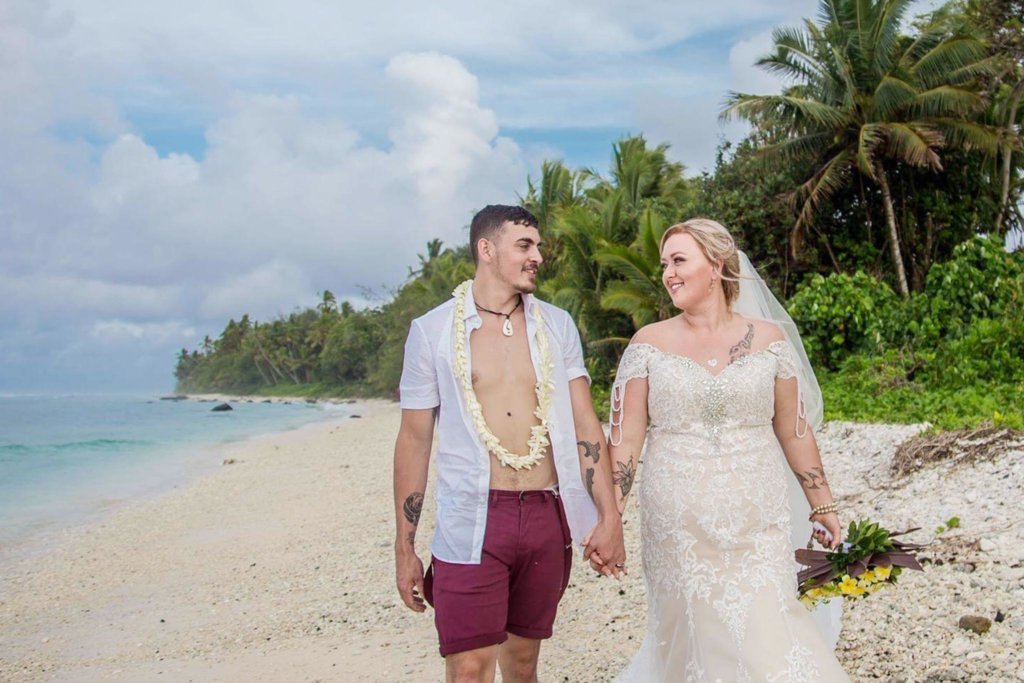 Style: #LD3906
1. Dress Light
Skip silk or lace for light fabrics like organza or chiffon so that your gown feels light and easy in the ocean breeze. Try wedding gowns in an A-line or sheath column silhouette so that it doesn't feel overly clingy and burdensome in your outdoor ceremony. You may even consider skipping the veil for a floral crown or a fascinator instead for a gorgeous, laid back vibe to your day. Keep your makeup natural and opt for an updo rather than letting your hair loose.
2. Focus On A Natural Set Up
A gorgeous ocean backdrop serves as a natural decor for your wedding. Skip over the top decor and try using simple decor inspired by the sands, seashells, dune grasses and the calming sea. Opt for bright colors like corals and greens to make your setup really pop! Consider creating a canopy using rustic bamboo poles and thin fabric in light colors like white and blue to provide shade in the seating area while giving off some serious beach vibes as well.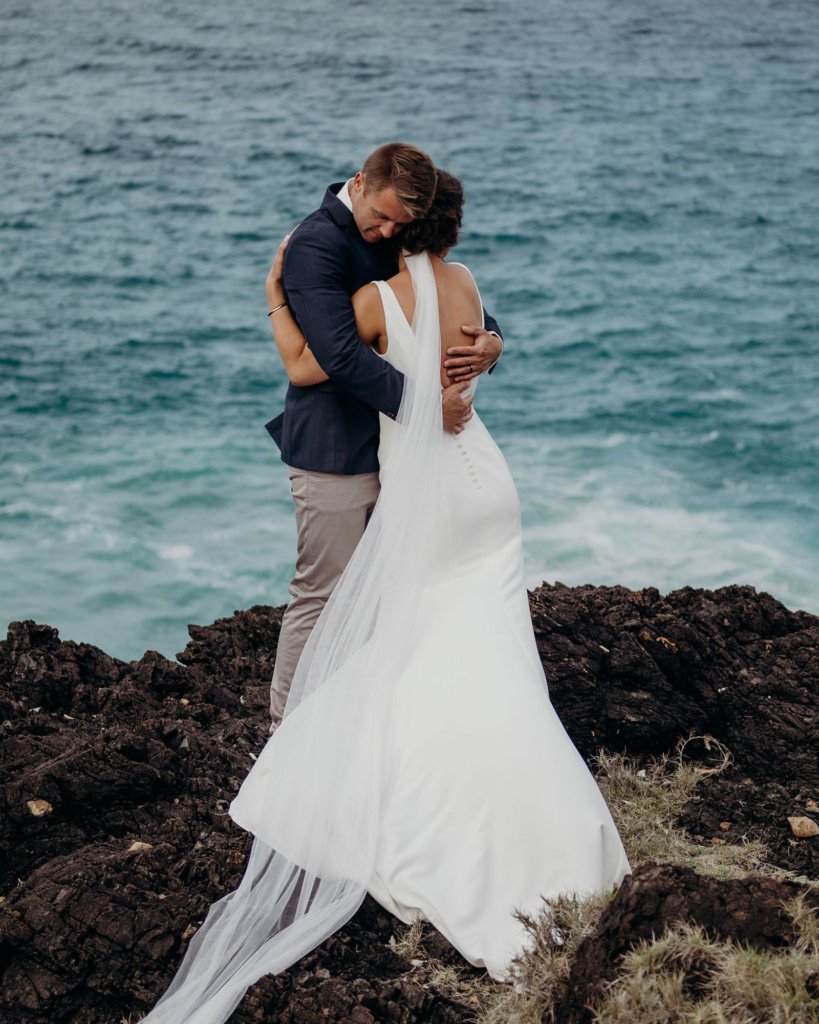 Style#LD5237; Image Credit: Muse Photography
3. Be The Ultimate Hostess
Inform your guests beforehand if the event is to take place in the sand so that they can prepare for the sun accordingly. Make sure to mention the list of events on your invitation or your wedding website. Arrange for small welcome packages consisting of necessary items like sunscreen, towels and wide-brimmed hats to make your guests feel welcome and comfortable. During the ceremony, make sure you arrange for refreshments like chilled water, lemonade or a signature cocktail that your guests can enjoy in the hot sun.
4. Think About Your Shoes
If you're saying your vows on the sun, you should be giving some serious thought to your wedding shoes. We suggest you skip the stilettos for comfortable footwear like open flats or a block heel that won't hurt your feet during the day and most importantly, won't sink in the sand. Another option is to skip the shoes entirely. There's something impossibly dreamy about a barefoot, sun-kissed bride. You can even consider setting up a shoe station for your guests so that they don't have to spend the day with sand in their shoes.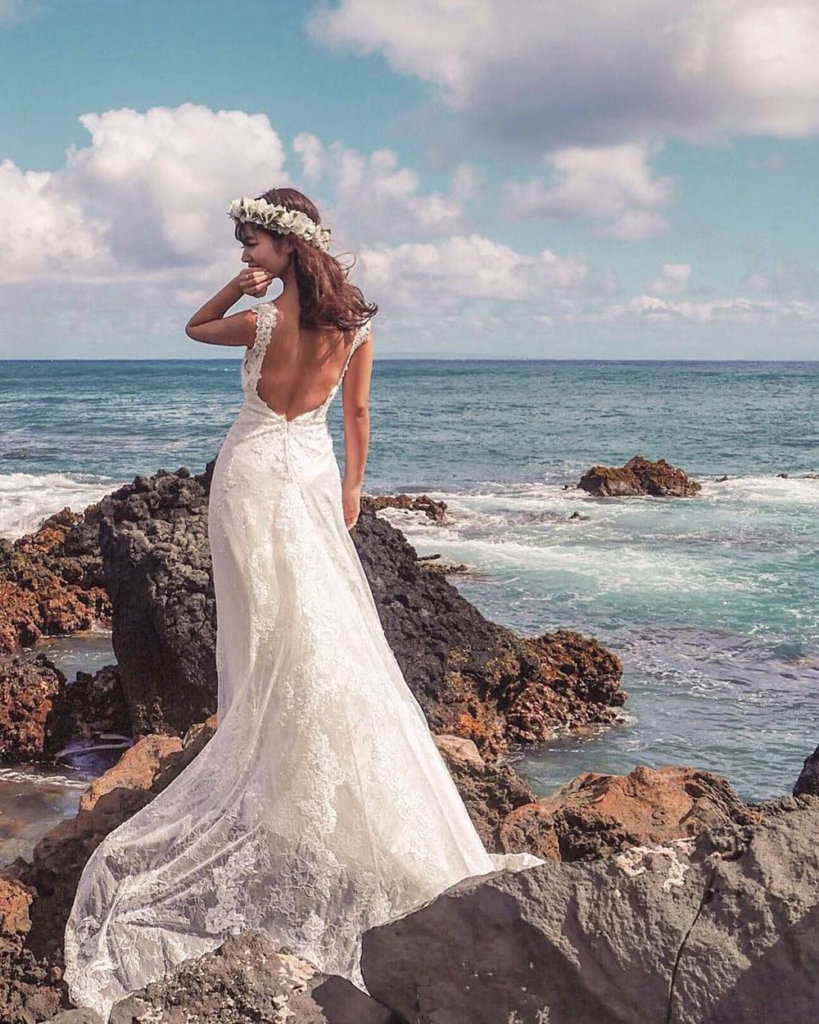 Style#CWVT15002
5. Embrace The Local Flavor
Try to incorporate as much local flavor in your wedding as possible. Hire local vendors and caterers who are aware of the local markets and respectful of the beach environment. They're more likely to have all the insider information on where the freshest fish thrives or where the wildest wildflower blooms. It'll save you the trouble of pondering over the decor and food and chances are, you'll be delighted by what they come up with.
6. Prepare For The Wind
An outdoor beach wedding is guaranteed to be windy. Make sure you prepare in advance by weighing down anything that is likely to blow off. Wind can topple off tall decor pieces, blow out the candles and send table elements flying. Consider lightings that are flameless and heavy. You can weigh down your table cards with shells, stones or tie them to chairs with ribbons.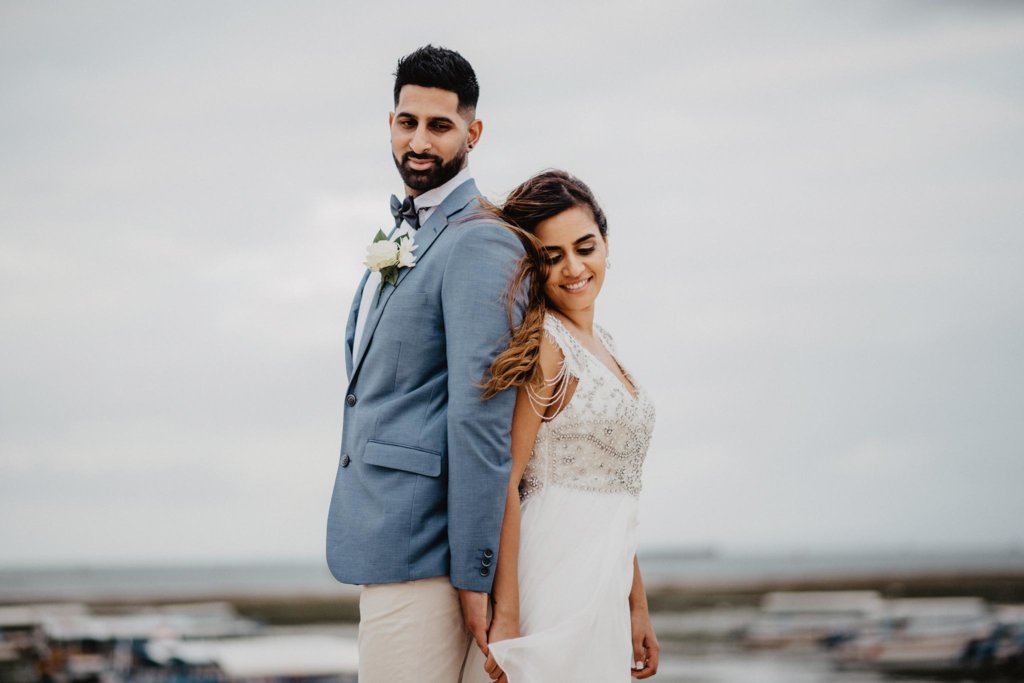 Style#LD3734; Image Credit: Wah Photo
A beach wedding means learning to let go and freeing yourself from inhibitions. It is meant to be laidback and fun. Don't obsess over tiny details, instead enjoy planning this incredible event with your partner and focus on celebrating the day with all the people who are excited to share in your love.