Once the important question of "will you marry me?", has been popped, you eagerly go into the frenzy of preparing for you big day, even if you do not have an exact date yet. All of a sudden, looking for a wedding dress becomes the main priority. You search through magazines, scroll through online search engines and possibly window-shop some boutiques on your way to work. With all the excitement on finding that perfect dress, you might find yourself making mistakes that could have been easily avoided. Here are some common mistakes that you can avoid when searching for the dress of your dreams!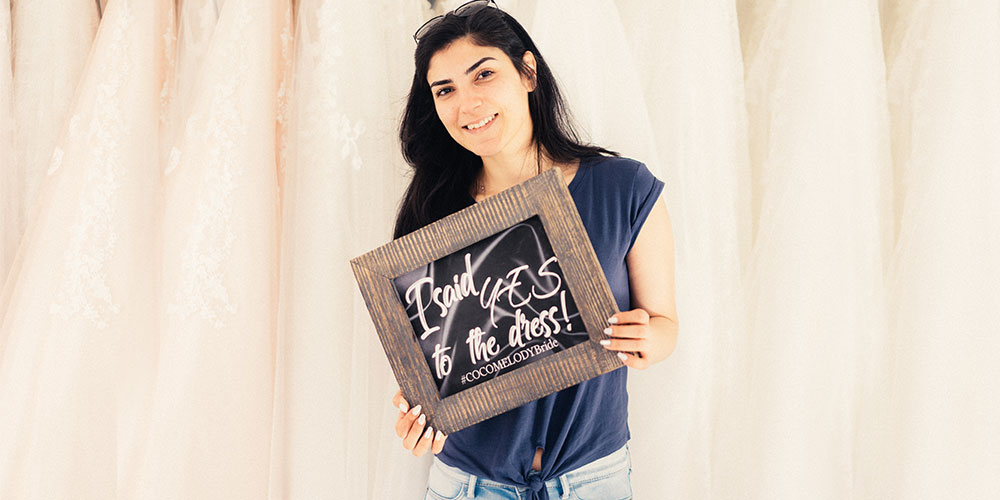 1. Too many Cooks spoil the Broth
Although you might want to bring all your friends along to find the perfect dress, it is advisable to share this moment with your mother and best friend or maid of honor. Bringing along a whole group can be exciting but can be very draining. Everyone has an opinion and you might find yourself becoming discouraged. Stick to 1-2 people, whose opinion you truly value and can help you make a decision.
2. Splurge or Save – Stay within the Budget
No one says you cannot go all out on buying a wedding dress, especially the dress of your dreams but how does your budget look like? You want to make sure to stay within your budget and look for something in that price range. If you look for something outside of your budget, you might have high hopes for a dress you cannot afford and feel sad about it afterwards. Make sure to set you limit so you do not get disappointed.
3. Dress for your Now-Body
When I talk about "now-body", I mean the body and size you are now. Many times future brides will find a dress that is only available in a certain size and make it their goal to lose weight. As encouraging that is, it can be quite stressful, especially if this goal is not met, on time might I add. In addition it is always better to have a dress in your size and if you do lose weight, it can be easily tailored to your new stature, as any seamstress can tell you; you can always take away fabric but it is harder to add on.
4. Open or Closed
Many times a future bride knows exactly what kind of dress she is looking for and will search into the abyss for that particular one. Although it is good to know what you want it is also good to stay open minded for other options. Sometimes a dress will look good in a magazine but will not reflect the same in person; or maybe you pictured it differently in your head. Be open for suggestions and other varieties, this will help broaden the selection, in case you cannot get your hands on that exact dress.
5. All become One
Although you might want to try on numerous dresses all at once, take a minute and choose to have fittings scheduled throughout the week and narrowing it down to 3-4 dresses per shop. If you try on various dresses all in one day, you might forget which one you preferred as the dresses will all blend into one, leading you back to square one.
6. The One
After searching near and far, trying on what seems like a million dresses, you finally find "the one" and you know it from the moment you lay eyes on it. But all of a sudden you might start doubting yourself and looking for alternatives. Why? Why start second-guessing your decision? I would recommend to end your search after finding your wedding dress because it will certainly give you a peace of mind.
After reading through these tips to help you avoid some common mistakes, it should now be easier to find the right dress! Happy wedding dress hunting!