Planning a wedding is a lot to handle for two people. So as the mother of the bride/groom, you have an extra special role to play. However, it is not an easy role to play, it is a big job and there are huge responsibilities involved.
With the help of these tips, see how you can support your little one through the journey and make the big day super special.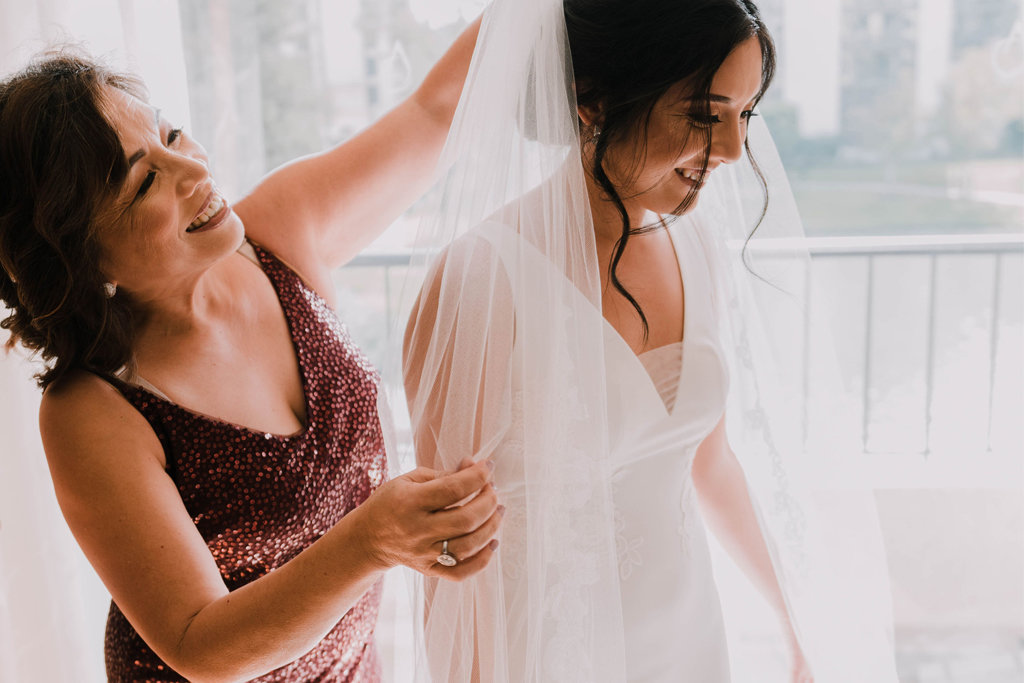 Style: #LD5414, Image Credit: Chasing Light Photo & Video
1. Have The Money Talk
Money discussions are always uncomfortable and we suggest you don't wait for the bride and groom to ask if you're making a contribution. Whether you're helping financially or not, it will help if you initiate a discussion and be upfront about the finances. Sit down and talk with your daughter/ son about their finances and budget plan. If you're offering to help, let them know how much, when it will be available and whether it is a gift or a loan.
2. Get Rid Of Your Own Expectations
Sure, you may be dreaming of your child's marriage since the day he/she was born but remember that it is their day and decisions are theirs to make. You can help with the planning but don't take over, instead ask them how you can help. Support the bride to find the wedding dress of her dreams by being a patient cheerleader and warm complimenter. Listen to what they have in mind and respect the decisions they make rather than trying to bulldoze them over as too much input from you can stress them out.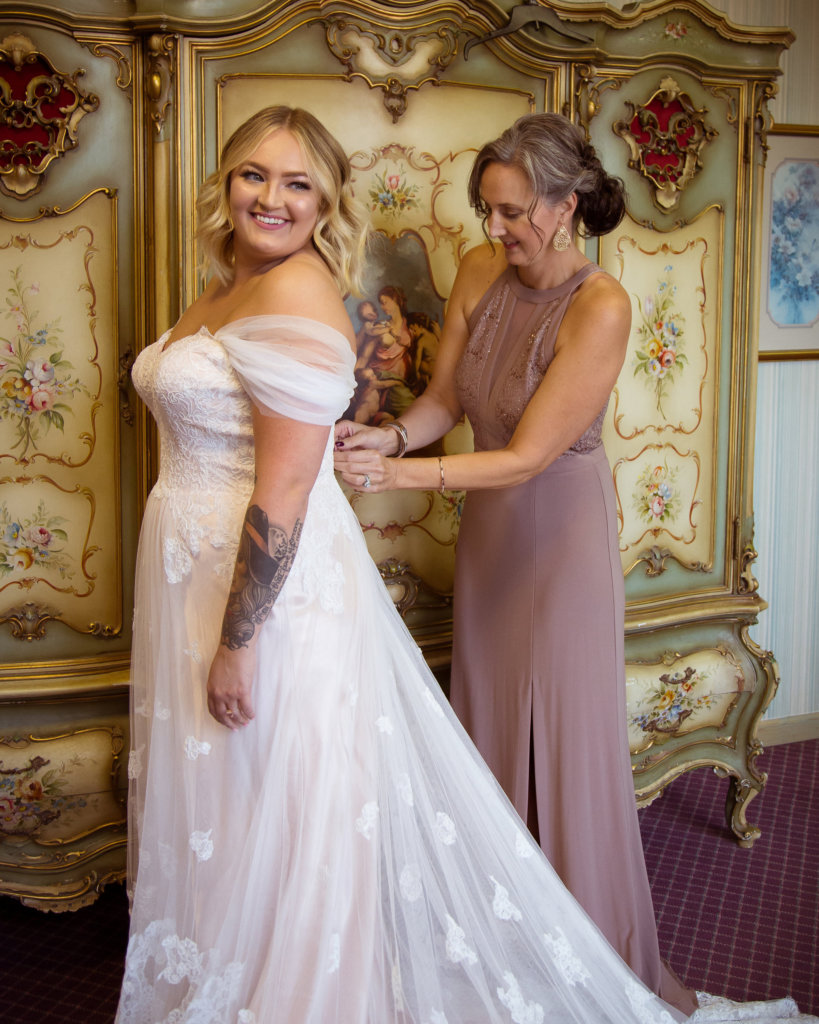 Style: #CWZT15008, Image Credit: Ginarelli Photography
3. Connect With The In-Laws
Marriage is about two families coming together and that means you're going to have to make an active effort to get along with your child's new in-laws. The bride and groom often invite both sets of parents to dinner to meet and discuss initial plans for the wedding. Remember, you both are in it to support the couple and there's nothing they would like to see more than their parents getting along on their big day.
4. Stay Away From White
Remember, it is your daughter's wedding and not yours! Both mothers should strictly stay away from whites or colors of the bridal party. What's more, you can take a look at some wedding gowns together-it will give you a chance to connect more too! You don't have to match but if you both like the same color, choose different shades of the hue for an easy compromise. None the less, make sure you run your final choice by the couple, especially the bride.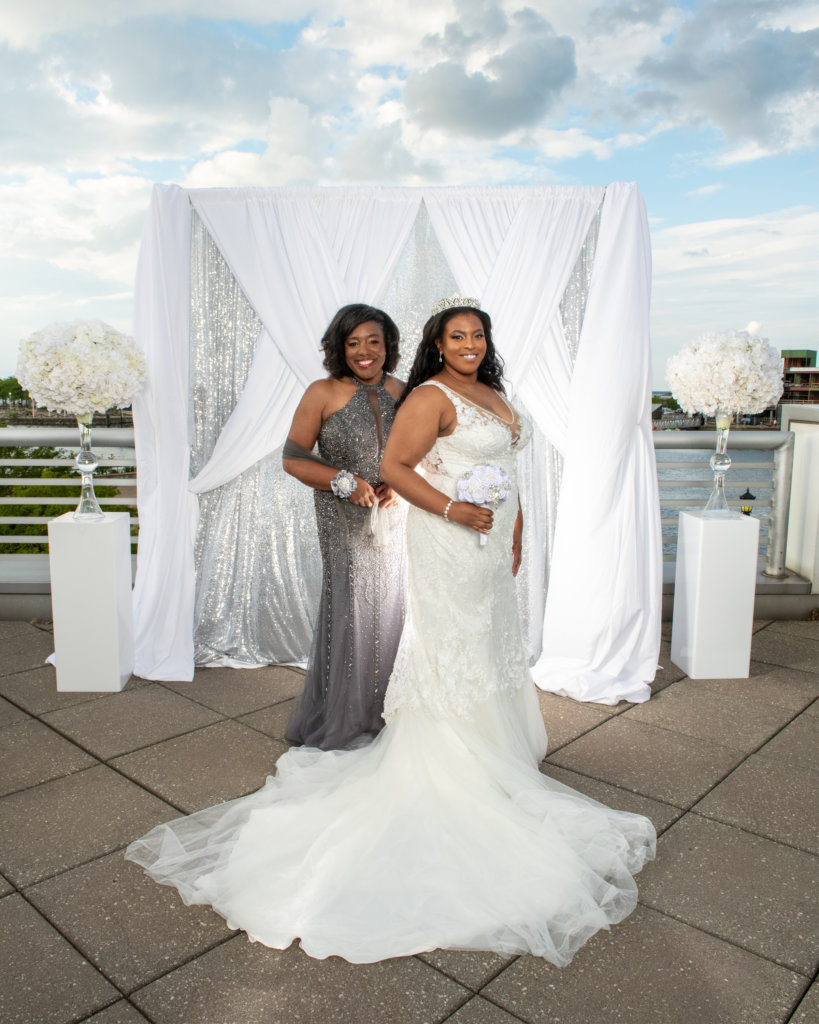 Style: #LD5058, Image Credit: Suzanne Delawar Studios
5. Don't Invite Too Many People
Usually, the guest list is decided by the bride and the groom. Don't start reaching out to relatives before the guest list has been finalized. If you're lucky enough you may be allowed to invite some of your friends but ask the couple for a rough number so you know how many people on your side can be accommodated.
6. Enjoy While It Lasts
Lastly, don't stress too much. It is a big day for the bride and the groom and of course, for you. Offer to help regularly, listen to what the couple wants and only ask for things that mean the most to you to be present at the wedding. Moreover, you can present the couple with a sentimental gift like a family heirloom that will be a special gift to them long after the wedding is over.