There are far more positives about being a tall bride than negatives. If you're tall, then you're already going to have all eyes on you. So, keep your head up, throw your shoulders back and enjoy every one of those steps up the long center aisle.
Truth be told, it really isn't that hard to dress a tall bride. Most dresses are designed and modeled for someone at least 5 feet 9 inches tall. At that rate, most brides up to about 6 feet tall are going to be just fine. With that in mind, here are six wedding dress shopping tips for tall brides that you may find useful.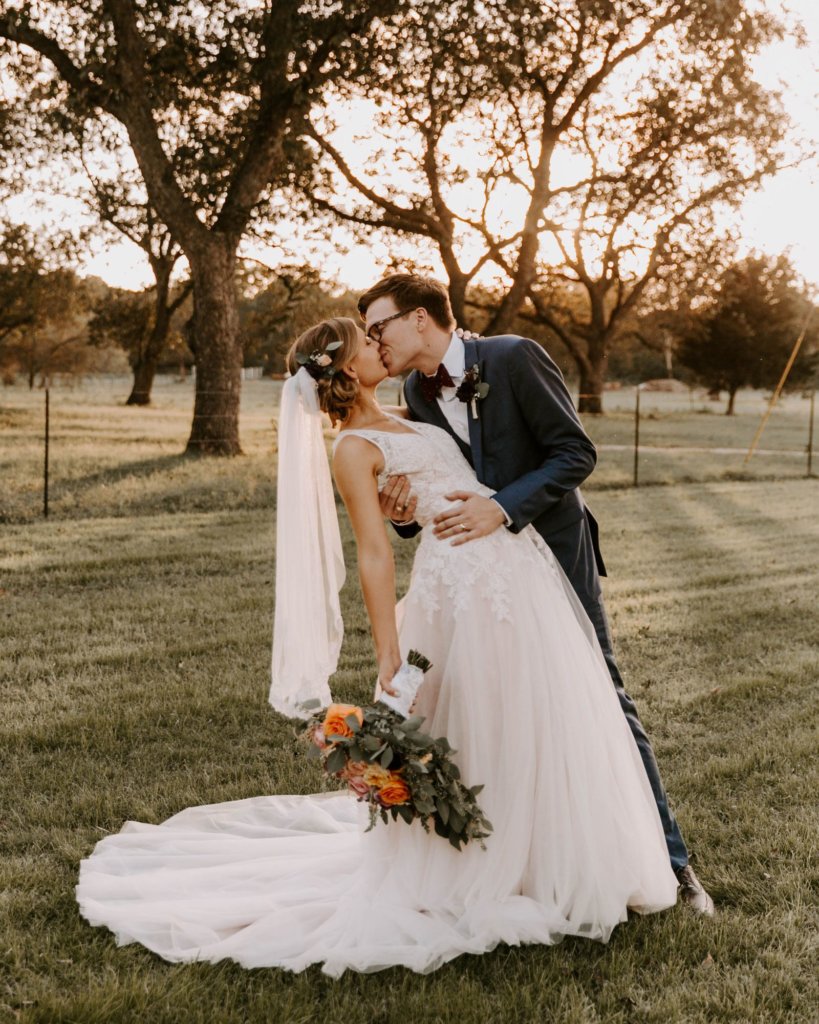 Style: #LD3932, Image Credit: Taylor Sivard Photography
1. A custom-made gown makes sense
An excellent idea for tall brides is to purchase a custom-fitted wedding gown. You'll find that better bridal outlets can design a custom-made gown, made to fit your specific measurements. This may be the only way you can be sure of a perfect fit. After all, you're not an off-the-rack height. Why would you expect an off-the-rack wedding dress to fit?
2. Consider your heel height
Choose your heel height before shopping for your wedding gown, so that you can see how much extra length you may need on the skirt of the dress. Typically, there'll be standard options, such as 3″, 5″, or 7″. Always err on the side of too long, because a gown can be hemmed up, but not usually let down.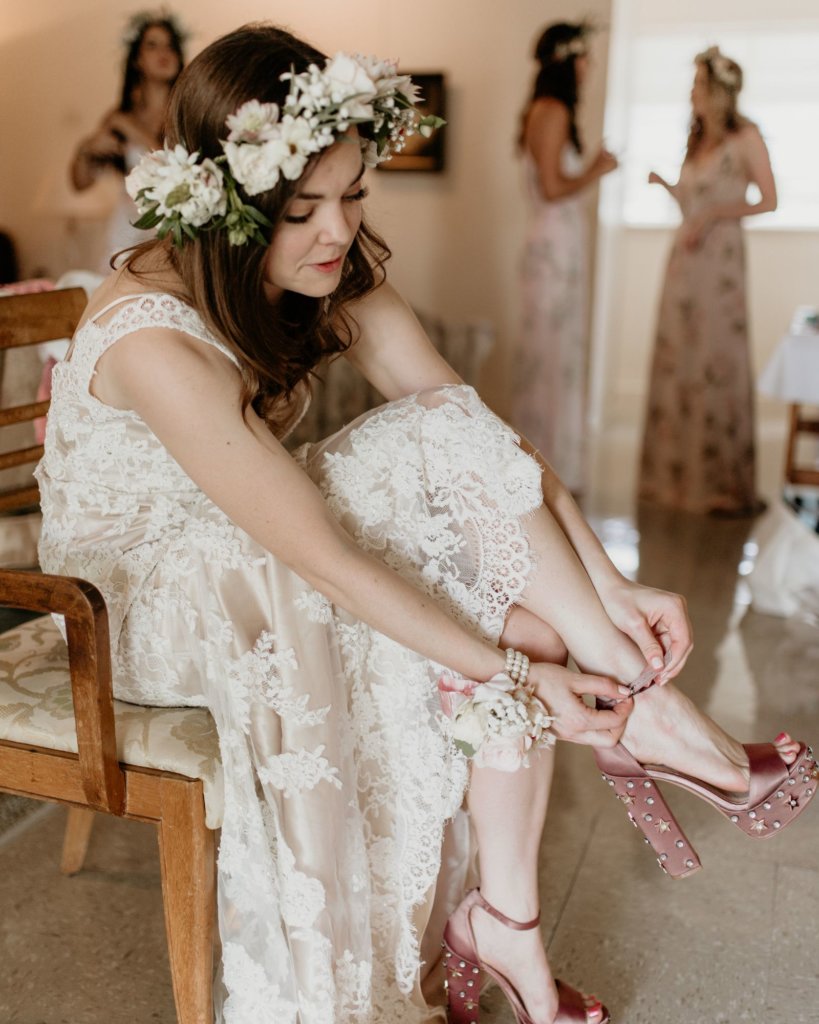 Style: #CWXT14061, Image Credit: Alysha Miller Photography
3. Styles to consider
Generally speaking, tall brides will look especially good in the following styles:
Sheath or Column Gown – This gown is fitted from the bodice to the hem. It neither flares nor clings. It can be strapless or with a deep V neckline. Needless to say, it would look wonderful on you.
A-Line Gown – This dress style looks good on just about everyone. It's called an A-line because it's narrow at the top and flares out to the hem, much like the letter A. An A-line wedding dress is a very safe choice for you.
Ball Gown – The taller you are, the better you can handle the flowing, flared skirt of a ball gown. Petite brides will be swallowed alive by the flowing skirt. But a tall, confident bride will look like a model on the runway, in command of the yards of fabric swirling about her feet.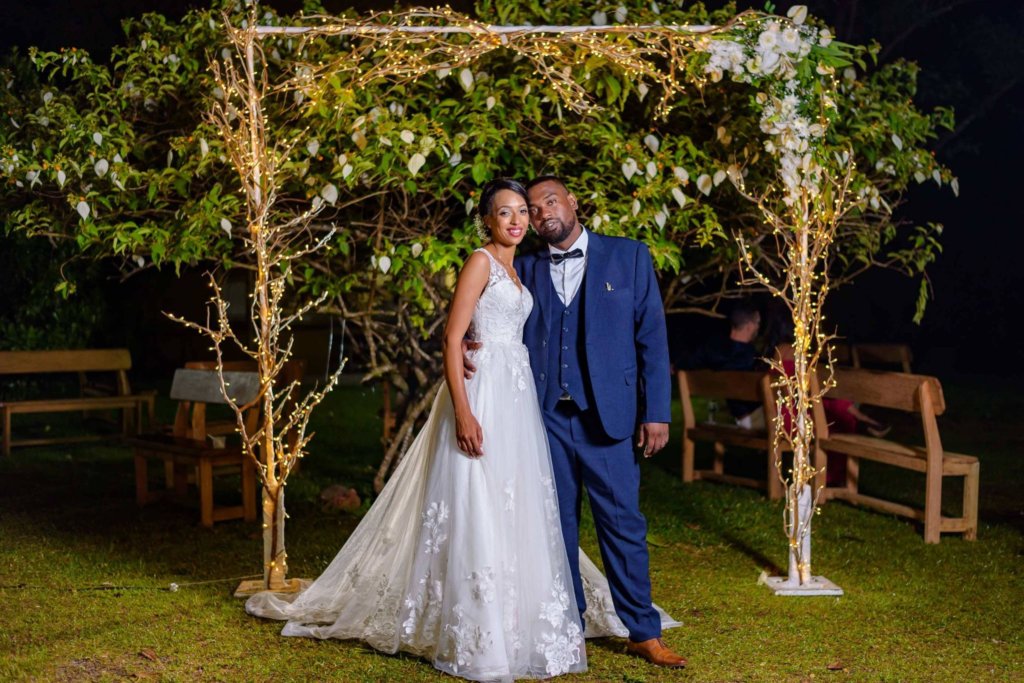 Style: #LD5714
4. Styles to avoid
While it's true that tall brides have more options than short brides, there are some cuts that demand caution. Of course, it'd be absolutely wrong to say that a tall bride cannot wear these styles, but you should tread carefully with the following cuts:
Strapless or Scooped Neckline – Sometimes a strapless or deeply scooped neckline can shorten the width of wide shoulders. Go ahead and try it on, but keep an eye out for problems.
Dropped Waist – This look, where the waist is below the natural waistline, can elongate your torso. This will narrow your shoulders even more.
Vertical Lines – If you're a tall bride, who is also very thin, avoid vertical lines like you'd find in a sheath dress. Look for a dress that gives the illusion of curves. On the other hand, if you're a curvy, tall bride, embrace vertical lines. They can make you appear slimmer.
High Neckline – Try not to elongate your torso with a high neckline and long sleeves. That is too much fabric. Likewise, if you have a bony neck, shoulders or collarbone, avoid an off-the-shoulder look or a halter neckline.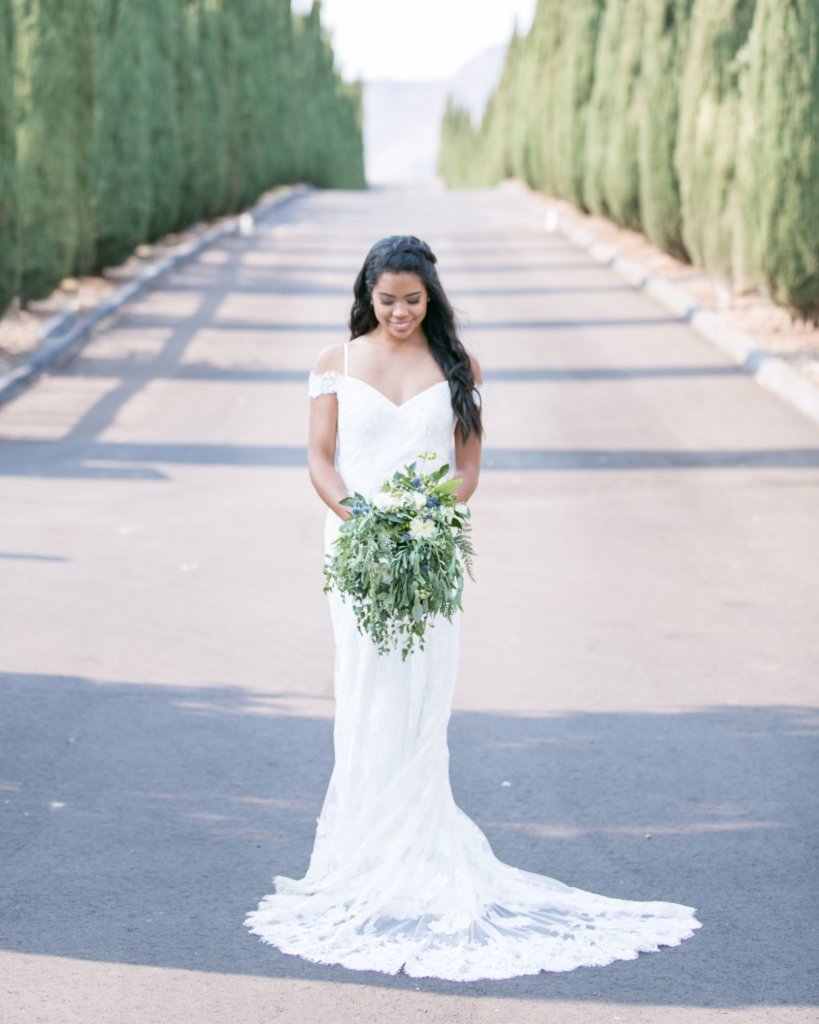 Style: #CWXT14061, Image Credit: Gina Purcell Photography
5. When shopping for a strapless dress
If you're an extremely tall bride – say over 6 feet tall – you'll need a little more fabric and extra tailoring done. Just as a petite bride may need a special fitting, you probably will too. After all, your height may not just be in your legs. It could be in your torso, which can be a problem – especially with a strapless wedding gown. In fact, it's a good idea to test a strapless dress before you order yours.
Testing a strapless dress is easy. Do it this way: Wearing your dress, raise your arms straight up over your head. Did the action reveal anything you want to keep private? Did it make you nervous that something might pop out over the top? If it did, you want to have that neckline raised. Better to have too much fabric on top than too little. You can trim it down if necessary, but you can't add inches.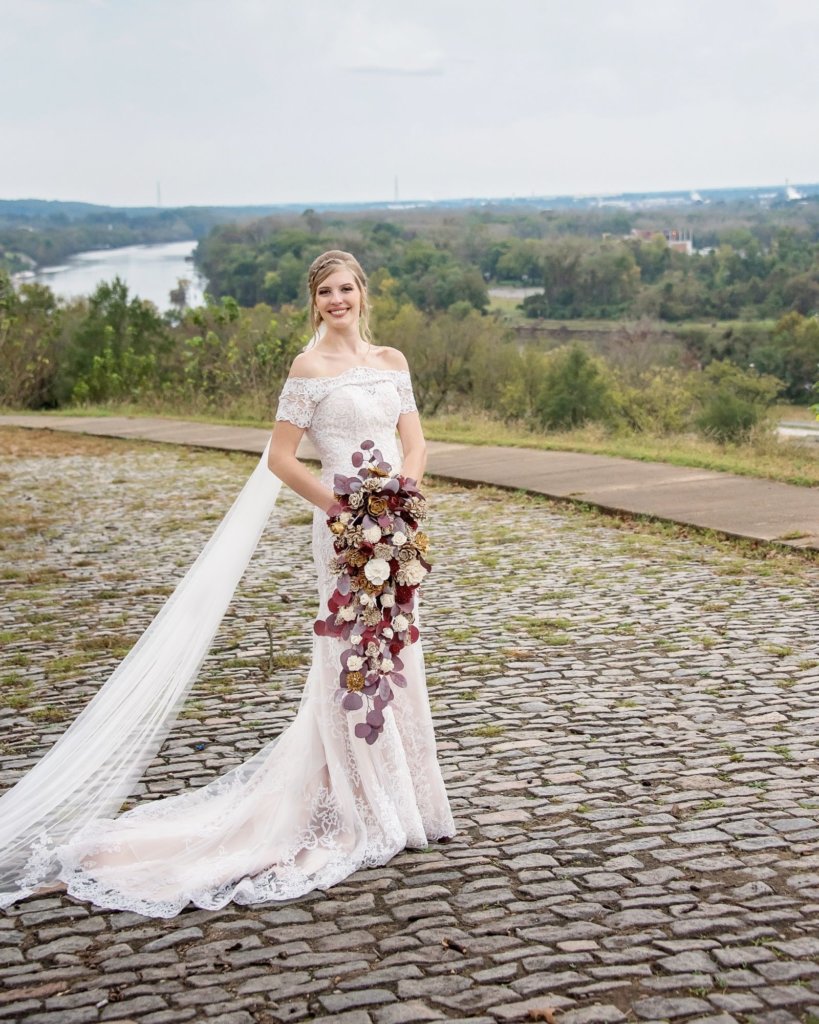 Style: #LD3906, Image Credit: Hapyma Photos
6. Accessorize
Even if you don't find a dress that's elaborate and rich in details, you can always achieve a similar dazzling wedding look by choosing the right accessories. Since a tall woman can effortlessly pull off a bolder look, you'll have wide open options for your bridal accessories. A bold choker, dramatic chandelier earrings or long drops would look spectacular on you.
The last word
As a tall bride, you have a wonderful range of options when it comes to choosing your wedding dress, from the chic lace mermaid wedding dresses to the classic princess gowns. Almost any cut will look great – it's just a matter of your taste and budget. So, have fun and enjoy selecting a bridal gown that will make you look and feel beautiful on your special day.