Lace is a lightweight, sheer openwork fabric that is formed by interlacing, lopping or twisting threads. It has long been treasured as a decorative element especially in bridal attire. It serves as a classic accent on bodices, sleeves, and necklines of wedding gowns and is often used to create stunning appliques atop other fabrics like woven silk, silk satin, duchess satin or sheer fabric.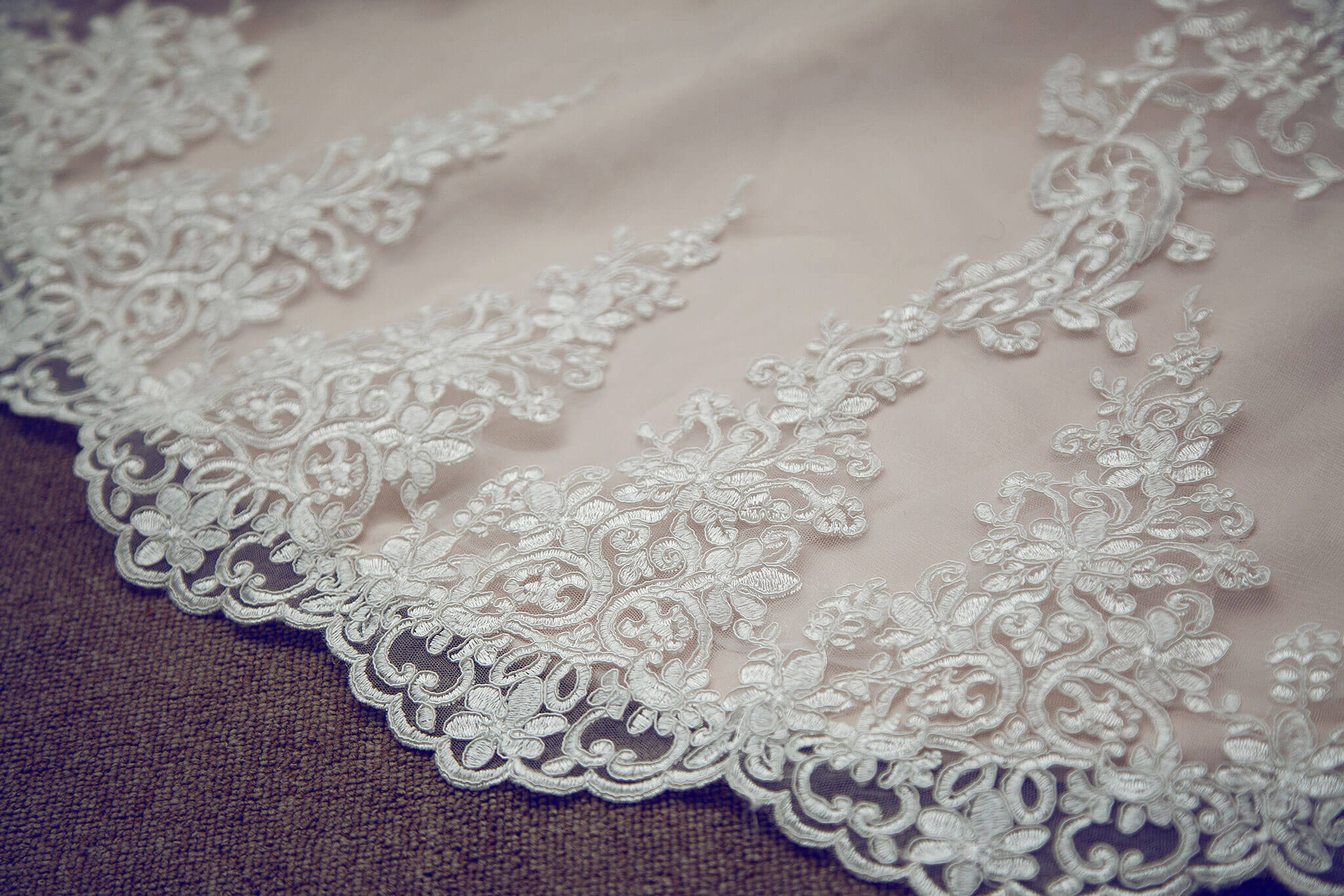 Lace is broadly classified into two types, depending on how they are made:
Needle Lace– This kind of lace is made by using a needle and a thread to create multiple small stitches that form the lace itself.
Bobbin Lace– As the name suggests, bobbin lace is made by twisting and braiding lengths of threads using a series a bobbin on a lacemaking pillow to form a particular pattern or design.
Depending on the pattern and the kind of thread used, bridal lace can be popularly categorized into the following 7 types:
1. Chantilly Lace
Chantilly lace is the most popular lace used on wedding dresses. It was originally made from silk but modern versions of this lace are made from linen. This handmade lace includes delicate details and well-defined patterns and is outlined in a flat, untwisted strand.
The abundant detailing creates a light and shadow effect which makes this lace a standout in bridal wear. It is the sheerest of all laces and is ideal for spring/summer weddings.
2. Lyon Lace
Lyon Lace is a truly unique lace that is produced on looms are 150+ years old. Only 3 such looms remain in existence. Moreover, it is made from 100% cotton threads and the production of lace is extremely slow, about 35cms per hour. No doubt, this lace is extremely expensive to make as well as to purchase.
The lace features extremely large and unique blooming floral patterns and fancy scallops along both edges and is the most prized lace variety.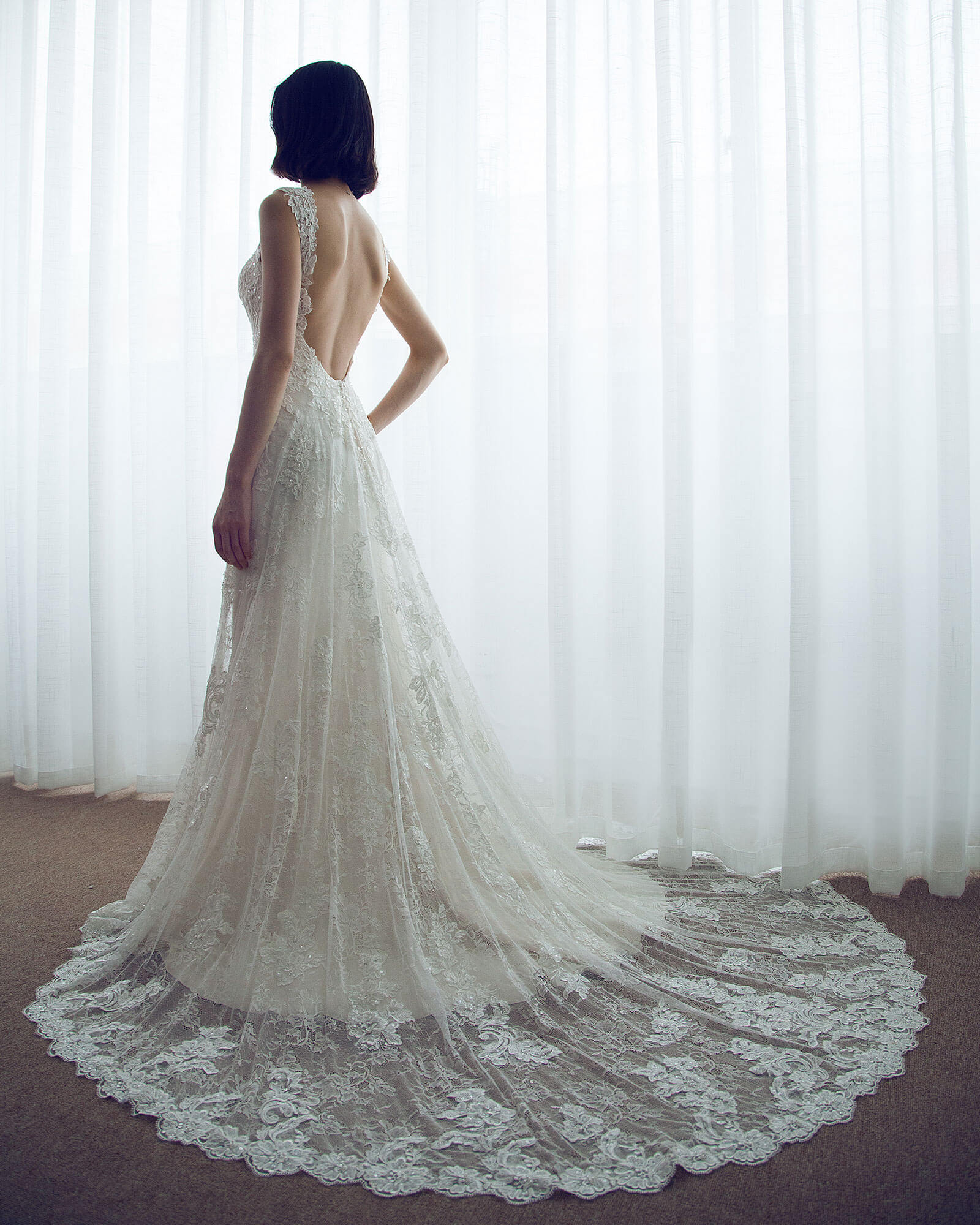 Style: #CWVT15002
3. Alencon Lace
Also called the "queen of lace," this is a needle lace has a distinct floral pattern outlined with fine corded detail. It is characterized by its handmade cords to give it a special 3-D effect that is unique to this lace. It often comes embellished with crystals, pearls, and iridescent sequins that amplify its look for a timeless sophisticated look that it is known for.
4. Brussels Lace
Brussels lace is a type of bobbin lace that features floral detailing which is woven separately and then stitched together to form a single piece. This gives the lace a unique design that is rather unusual but extremely attractive. This lace variety is not as common as other laces because of the fact that it is extremely delicate.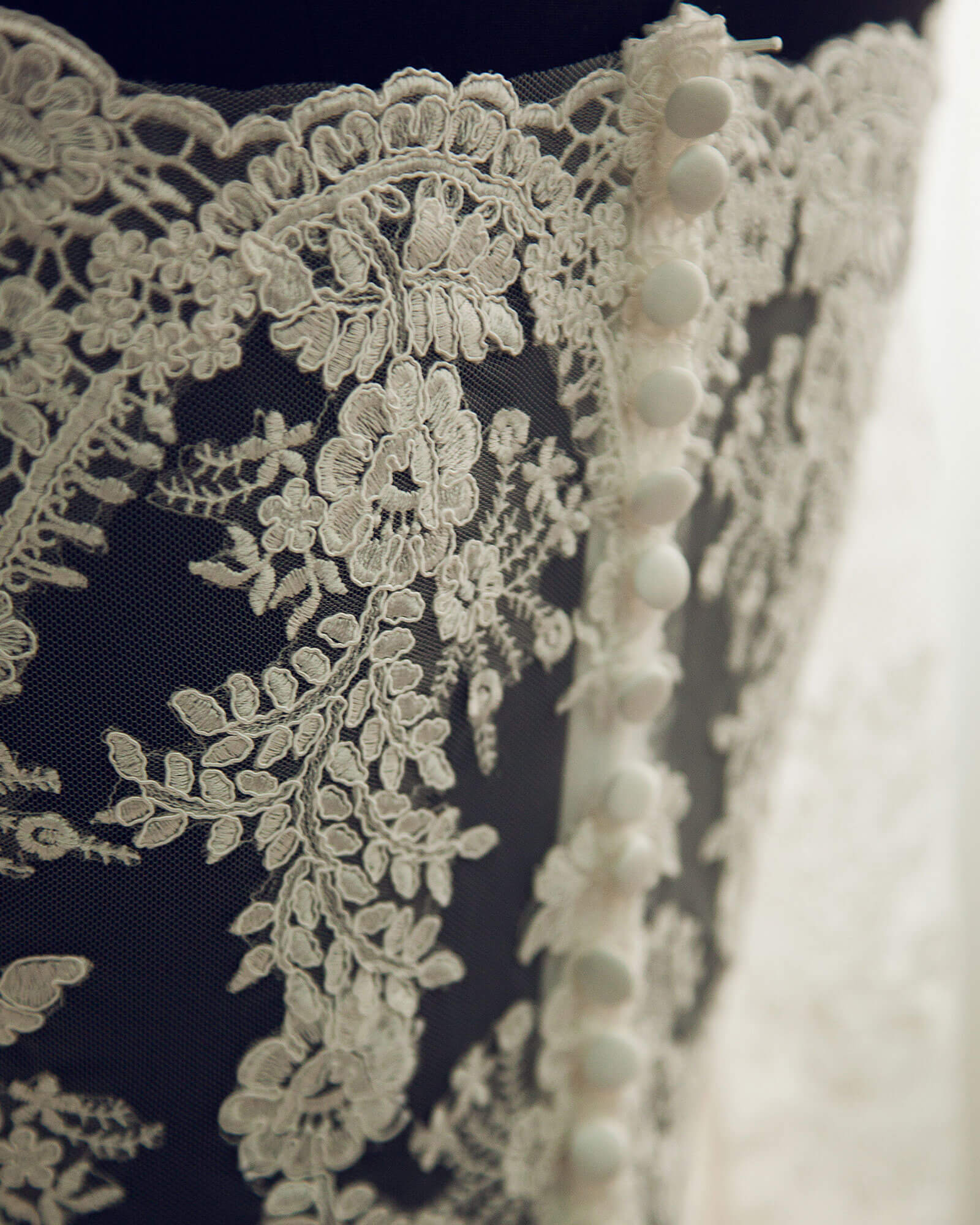 Style:#LWZF15028
5. Guipure Lace
Guipure Lace also calls Venise lace. This lace features an open design with a raised texture, created by a series of closely embroidered stitches. The lack of netting makes Guipure lace unique as compared to other types of laces. It is a firm, stiff lace which is heavy and mostly preferred for winter weddings.
6. Duchesse Lace
Duchesse lace is a popular lace used in bridal attire. It has more open spaces than any other kind of lace like a Belgian bobbin lace and features bold, exquisite floral motifs that are joined together by thin bars. It is often regarded as an affordable version of Brussels lace.
7. Schiffli Lace
Schiffli is a machine-made lace. It is made by embroidering a pattern on the fabric. The fabric is chemically treated to disappear once the pattern has been formed. The machine uses a front thread and a bobbin thread to form lock stitches that form the pattern of the lace.
The high durability and low cost of these bridal lace fabrics have made it a popular choice in wedding dresses.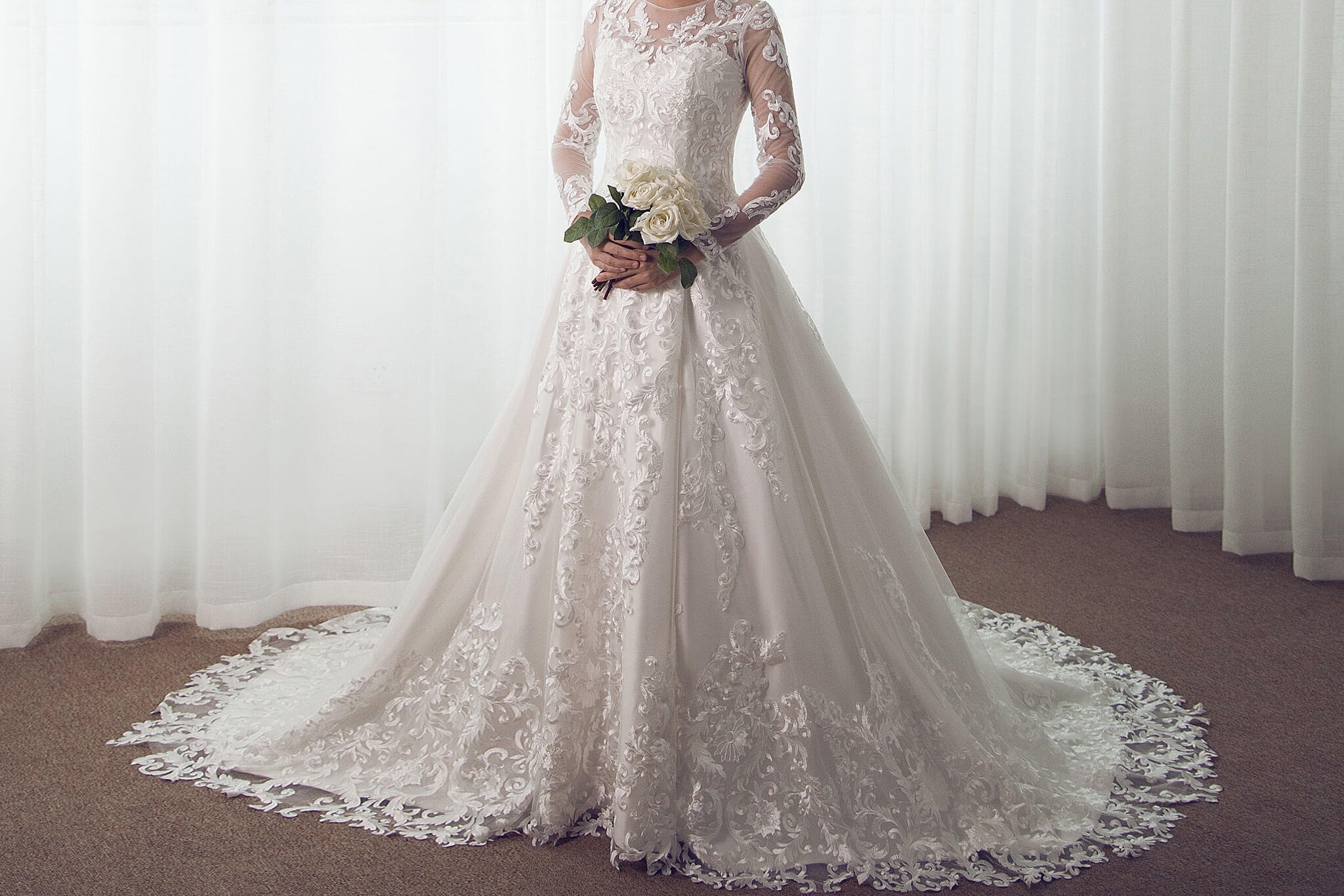 Style: #LD4323
Lace is a classic and romantic wedding dress fabric and a go-to favorite for many brides. Browse our pretty lace wedding gowns in plus & petite sizes for a truly refined, luxurious and timelessly sophisticated bridal look!