It's not cheap to tie the knot. You have to shop for your dream wedding dress, plan the menu, put together guest lists, pick appropriate flowers and decoration, reserve a venue, and so much more. But, with all the money you've put down, how do you make sure whether your investment is safe? See, any unforeseen crisis can occur on your big day – one that may not only compromise your wedding day but also end up in you being out of a lot of money. Fortunately, with a wedding insurance policy, you could receive reimbursement in the unlikely event that something goes wrong.
Are you considering a wedding insurance policy? Here are seven things you should know about it.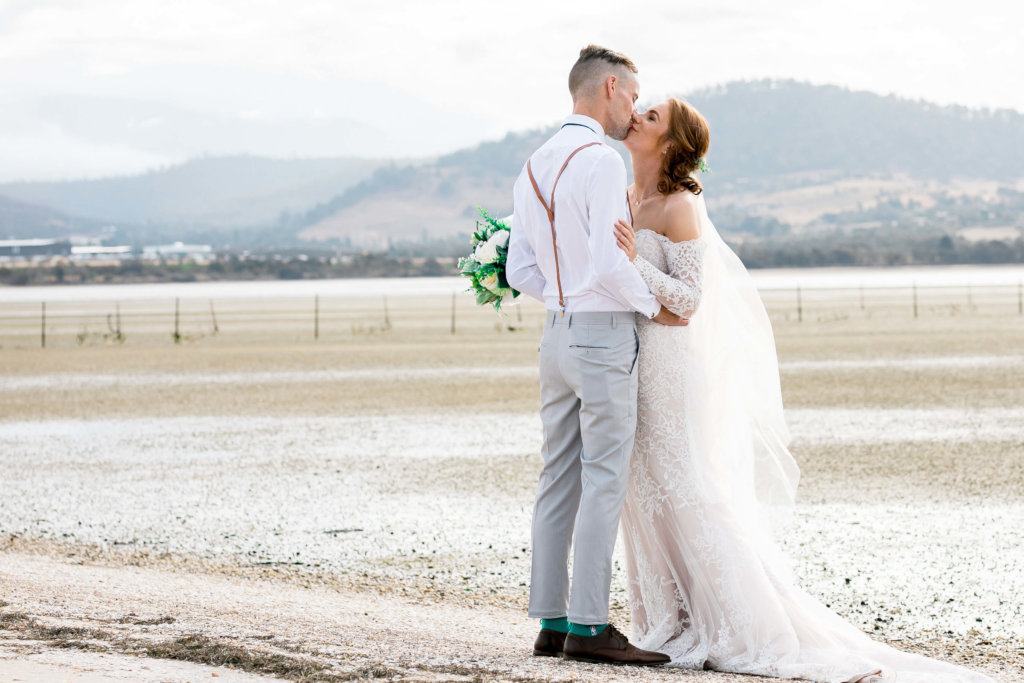 Style: #LD3906, Image Credit: Kat Cherry Photography
1. It's a must.
When planning the wedding arrangements, most couples wouldn't consider including insurance as a part of their list – but you should! When you start to book the suppliers, you're starting to make financial obligations for the big day. This means, you need to have your wedding insurance in place as well. This will give you adequate cover should anything go wrong in the period leading up to your wedding day that may leave you financially disadvantaged.
2. Yes, it will cover your wedding dress.
Imagine the loss and heartbreak you'd feel if a burst water pipe or fire damaged your beautiful wedding gown. Well, most wedding insurance policies cover the wedding dress as well as the bridesmaid dresses. In fact, accidental damage to the wedding dress ranks amongst the highest of claims made against wedding insurance policies.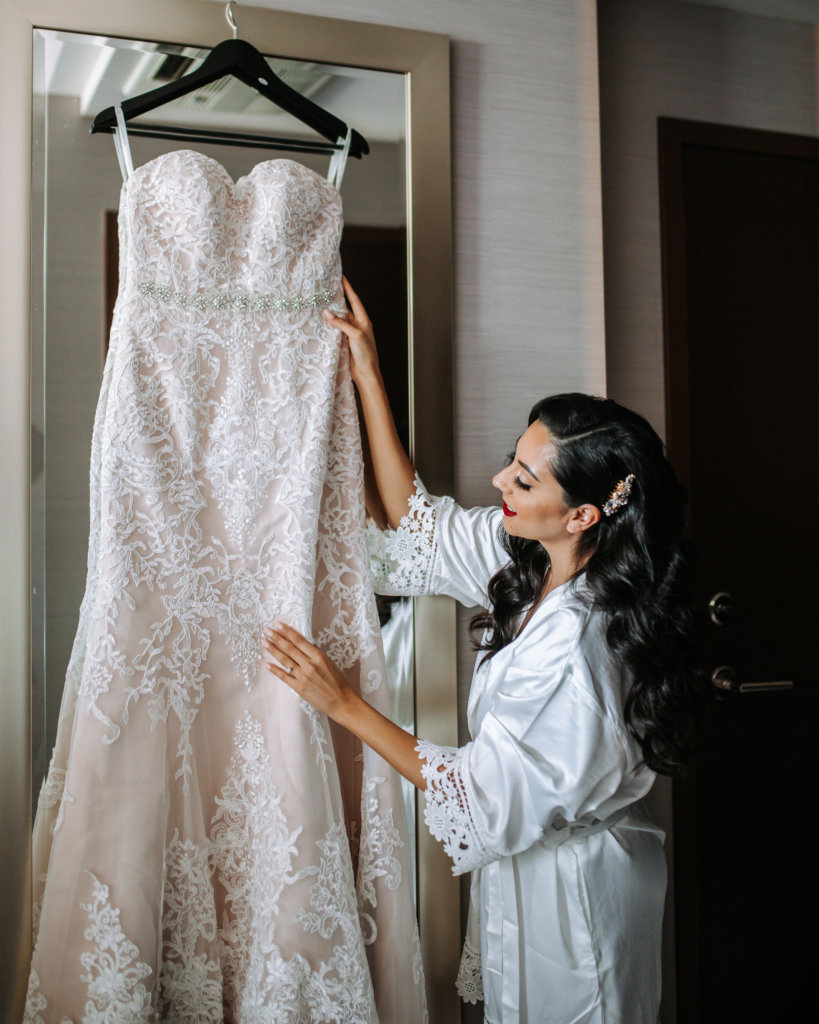 Style: #LD3906, Image Credit: White Studio Media Project
3. It's worth shopping around.
Although most wedding insurance policies are similar (both in price and the level of cover they offer,) it's still worth shopping around to find the cover that best suits your needs. The internet and insurance brokers are a great source of information for the levels of cover offered by different insurance companies. A good policy will cover cancellation (but it's unlikely that this would include a change of mind), the wedding rings and other wedding jewelry, wedding dress, venue(s), caterer, transportation, florist, personal liability, wedding cake damage, photographer (including destruction of the wedding photographs), wedding gifts, etc.
4. There may be other sources of cover available to you.
Before deciding on the items you need insurance cover for, and the value of cover you'll need, it will be worth investigating a couple of other sources of cover that may be available to you.  If you have sufficient limits on your household insurance policy, you may find that items such as the wedding gifts, rings, and wedding dress/attire are covered whilst in your home.  A call to the insurance broker should be able to confirm this and/or give you a quote for the extension of cover required to the household insurance.
Items purchased or booked for your wedding and paid by credit card will often carry a level of insurance cover from the credit card provider. In these cases, a wedding insurance policy may be duplicating cover that you already have.  For example, if the florist went out of business before your wedding day, your credit card supplier would most likely cover the refund of any deposit or payment made by the card.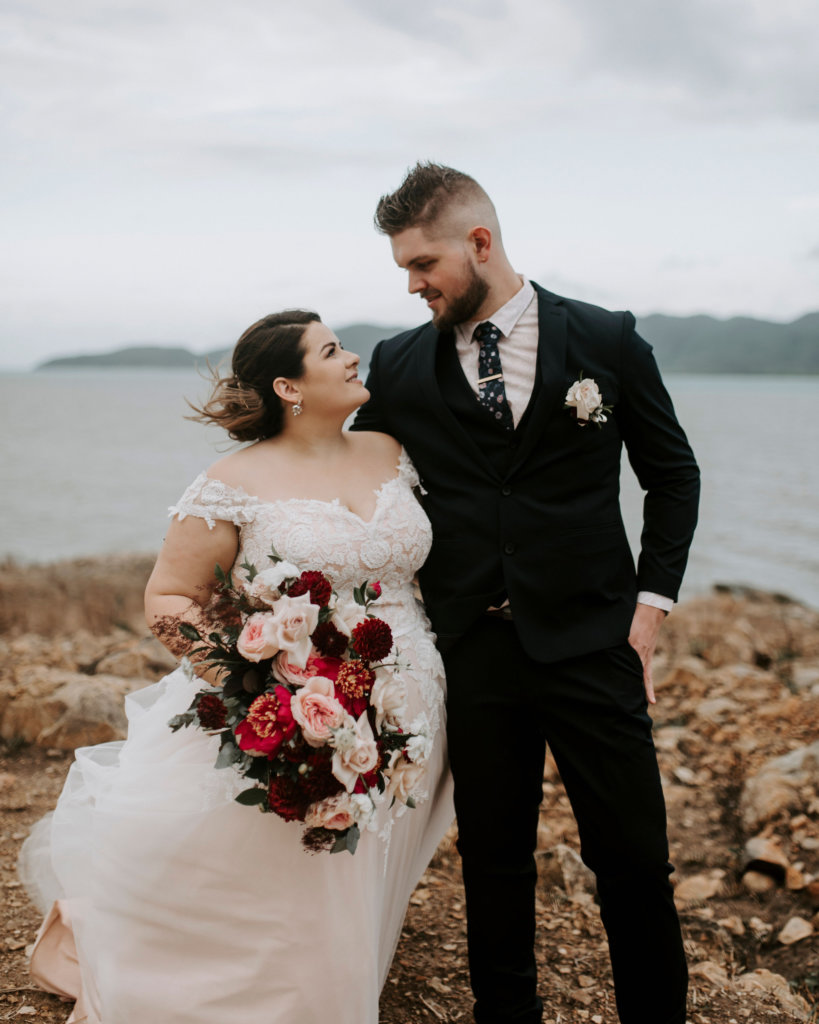 Style: #LD4902, Image Credit: Kacey Maree Photography
5. Early shopping makes sense.
When you have considered each of the alternative insurance options available to you and decide that a more comprehensive wedding insurance policy better serves your needs, start shopping for it as early as possible.  Most wedding insurances offer cover on a fixed scale of fees, providing cover until 24 hours after your wedding date.  The sooner you arrange insurance to cover the more reassured you can be about issuing deposit payments to the various suppliers, etc., so make wedding insurance one of the priorities when you're making the planning list of items.
6. A separate honeymoon insurance cover is needed.
The insurance cover for your honeymoon should be arranged separately from the wedding insurance. Your honeymoon would normally be covered by travel insurance, generally arranged at the same time as making your travel arrangements. However, you may wish to consider that the travel insurance would not normally cover cancellation as a result of your wedding plans having been disrupted, so you may want to include cover for this with your wedding insurance policy or take out separate cover for this specific risk.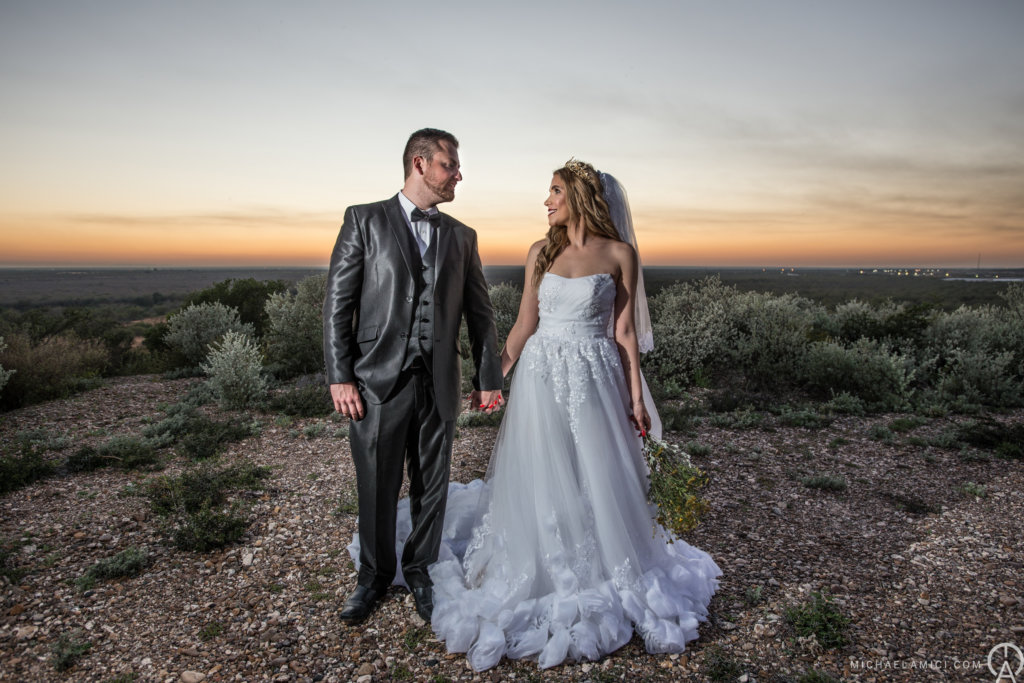 Style: #LD4239, Image Credit: Michael Amici Photography
7. A word of caution about your engagement ring(s).
The engagement is normally announced months, perhaps years, ahead of the wedding and the rings bought and exchanged at that time. As a result of this, most wedding insurance does not include engagement ring insurance cover. You should take insurance for the engagement rings at the time of their purchase so that you have continuous cover through the period leading up to your wedding and afterward.
Conclusion
Planning and organizing your wedding can be a very enjoyable experience, leading up to one of the most exciting and important days of your life. No one expects things to go wrong, and they rarely do, but you should have the reassurance of wedding insurance to give yourself peace of mind over any unexpected or unpredictable events that could disrupt your wedding day.