Whether you're young or old, whether the wedding you're planning is your first one or not, and whether you're having a tented affair for hundreds or it'll be just the two of you down at city hall, you certainly want to be at your best when that very important date comes along. And don't you owe that to yourself? You're starting a new chapter in your life, so why not start it feeling like your best self with these eight tips?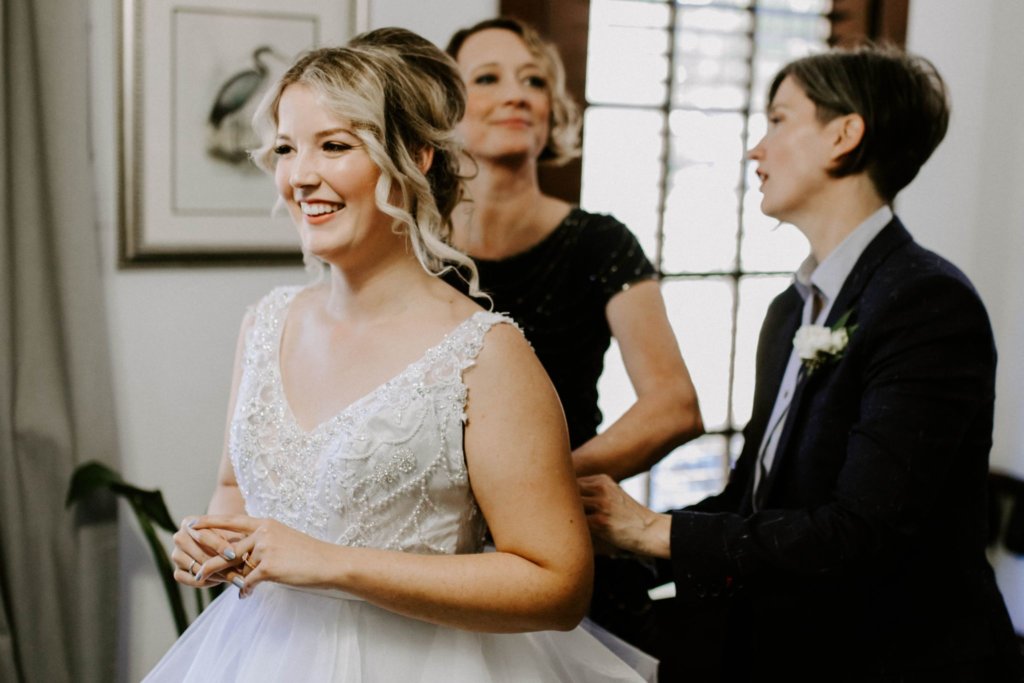 Style: #LD4981;Image Credit: Taylor Kaderly Photography
1. Get enough sleep
For brides, during wedding planning and the wedding itself, a lack of sleep can translate to anxiety, jitters, mood swings and all the other common features of the "bridezilla." We understand that sleep might not be on the top of your priority list, but make sure you're getting a good night's sleep in the days leading up to your wedding – and especially the night before the big day. A good amount is probably 8 hours. You may not think you have the time, but make the time; you'll be glad you did.
2. Follow a correct diet
Wedding stress can bring about a whole box of problems, one of which is binge-eating. Binge-eating can lead to something that all brides dread – gaining weight. The weight gained before the big day can send any bride into disarray! This is why undergoing a specific wedding diet to maintain your figure is necessary. Usually, it's nothing but watching what you eat and making sure that you don't have too many sweets and calories.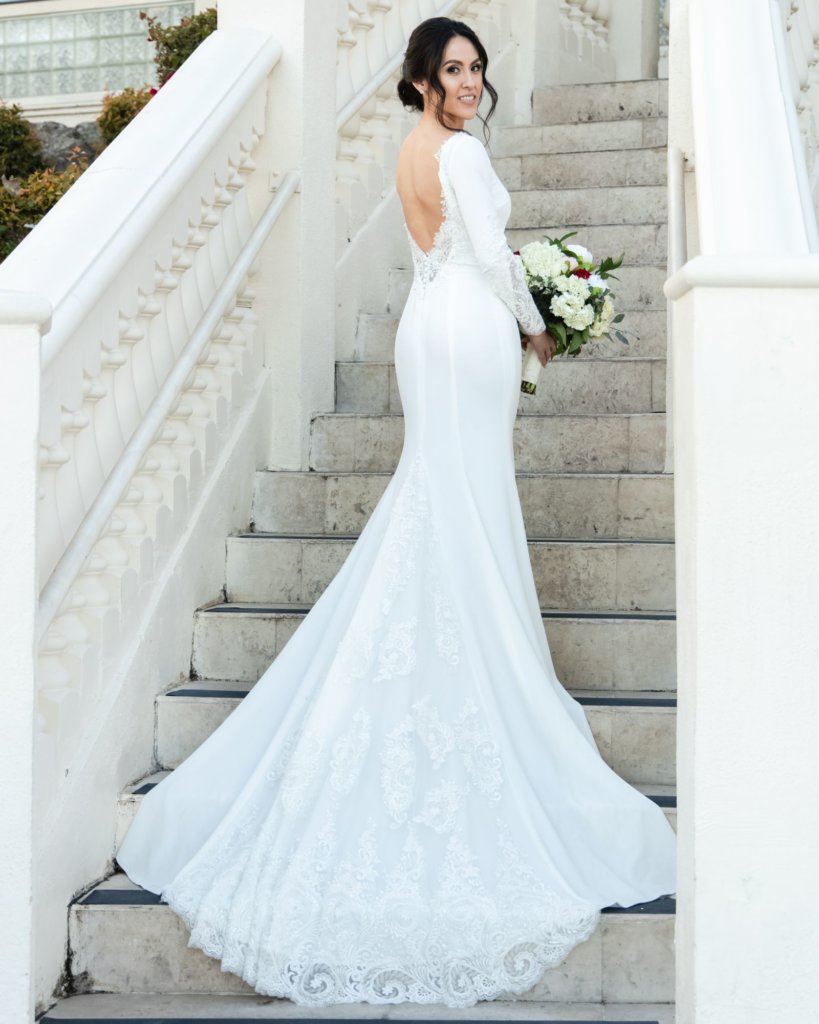 Style: #8006; Image Credit: David Torralva Photography
3. Keep your skin glowing
When your skin has a rosy glow against your magnificent white wedding gown, you'll look a notch more ravishing than you are now and feel your best self on the big day. So, how do you get glowing, gorgeous skin without the use of a tanning bed? Well, it's simple: moisturize, exfoliate at least once a week, invest in a great sunless tanner and be sure to include some bronzer and skin brighteners in your wedding day make-up kit and caboodle!
4. Avoid experimenting with your hair
If you're not too sure whether a bob cut will suit you or not, try to stick with your current hairstyle so you don't have to encounter a hairstyle disaster on the biggest day of your life! Your hairstylist will surely give your current hairstyle more oomph come your wedding day so you need not to worry about looking dull and average.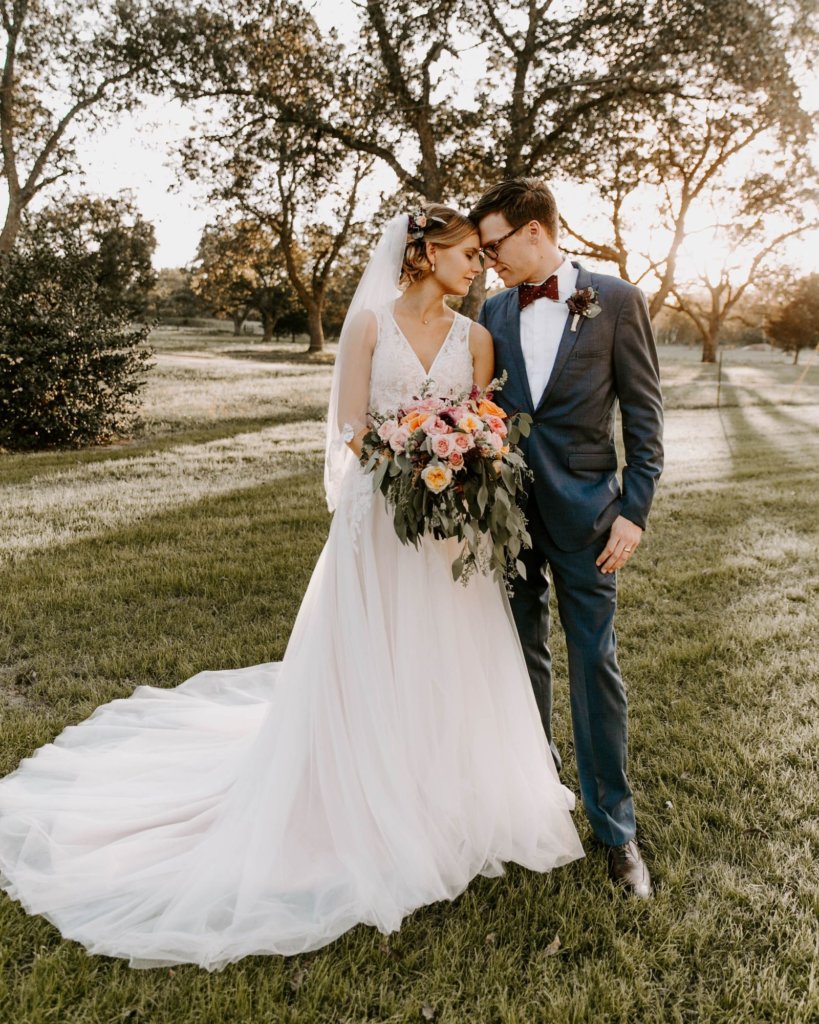 Style: #LD3932; Image Credit: Taylor Sivard Photography
5. Choose the right wedding gown
In order to feel great on your big day, you need a wedding dress that's right for you. No matter what you've seen on celebrities, or in magazines and on TV, your 'ideal' dress may still not be right for you. What's your personal style? Do you think a black A-line wedding dress is more "you" or is it an exquisite ivory ball gown that gets your heart racing? Don't choose something that's miles away from your normal tastes, because you won't feel like 'you' on the day. Your perfect wedding dress isn't meant to make you look like someone else, it's meant to make you look and feel the best you possibly can.
6. Pamper yourself!
Treat yourself to a day at the spa, and get a massage, a facial or manicure. If you can't afford to go to a spa, relax at home: take a hot bath, light aromatherapy candles, and listen to some of your favorite relaxing music.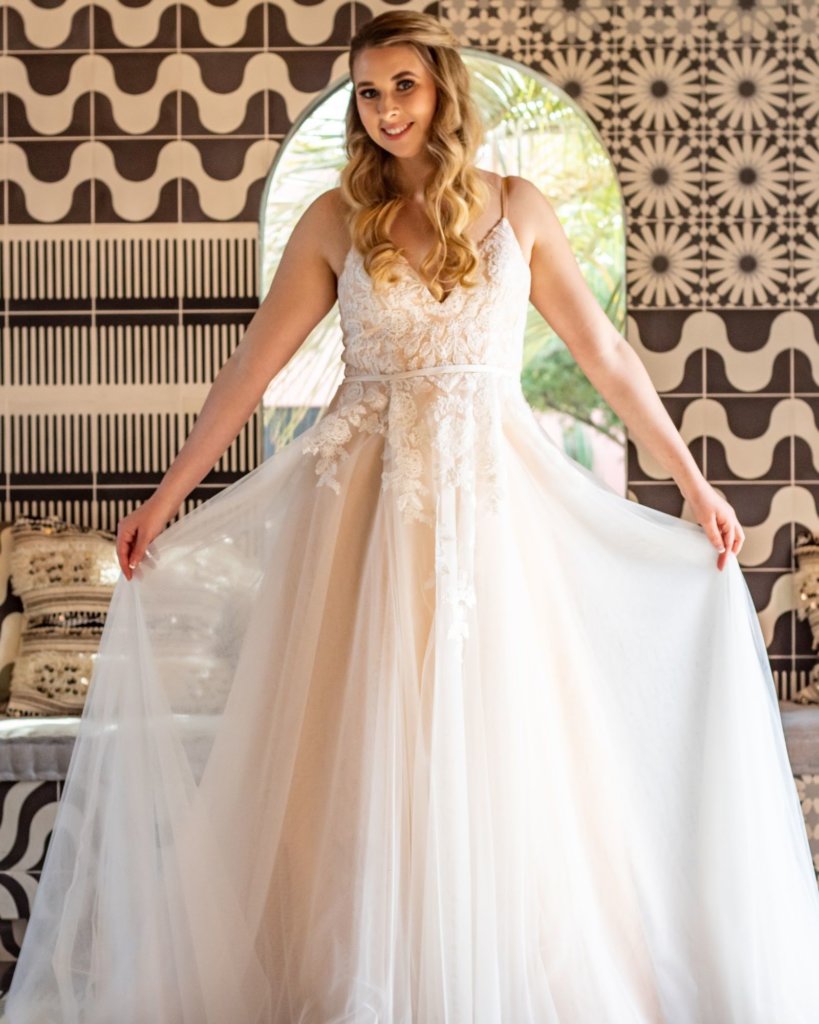 Style: #LD4515; Image Credit: Sarah Nicole Photo
7. Get organized
This is easier said than done! Get a plastic concertina file and keep all your paperwork together, with a notebook to write everything down because you won't remember all the mass of information that comes your way. If you don't use a proper diary, then get one for dates, confirmation reminders, and phone numbers, etc. When you keep everything organized, you'll have less to worry about on your big day – meaning you'll feel your best self when you walk down that aisle in your lovely lace mermaid wedding dress.
8. Take a break
Wedding planning is fantastically exciting and totally absorbing, and while your friends will want to be kept updated on progress, another evening of listening to you banging on about whether you should have white or colored napkins is boring! So, set aside certain evenings or days when the wedding isn't mentioned. This is especially true for time spent with your partner. Many men take the attitude of "tell me when it is and I will be there" but they can become resentful at being cast as a bit player in your show. Be sure to spend time with them doing all the things you enjoyed doing before you got engaged and don't let your life become totally dominated by the wedding. The break will actually make you feel great on your big day.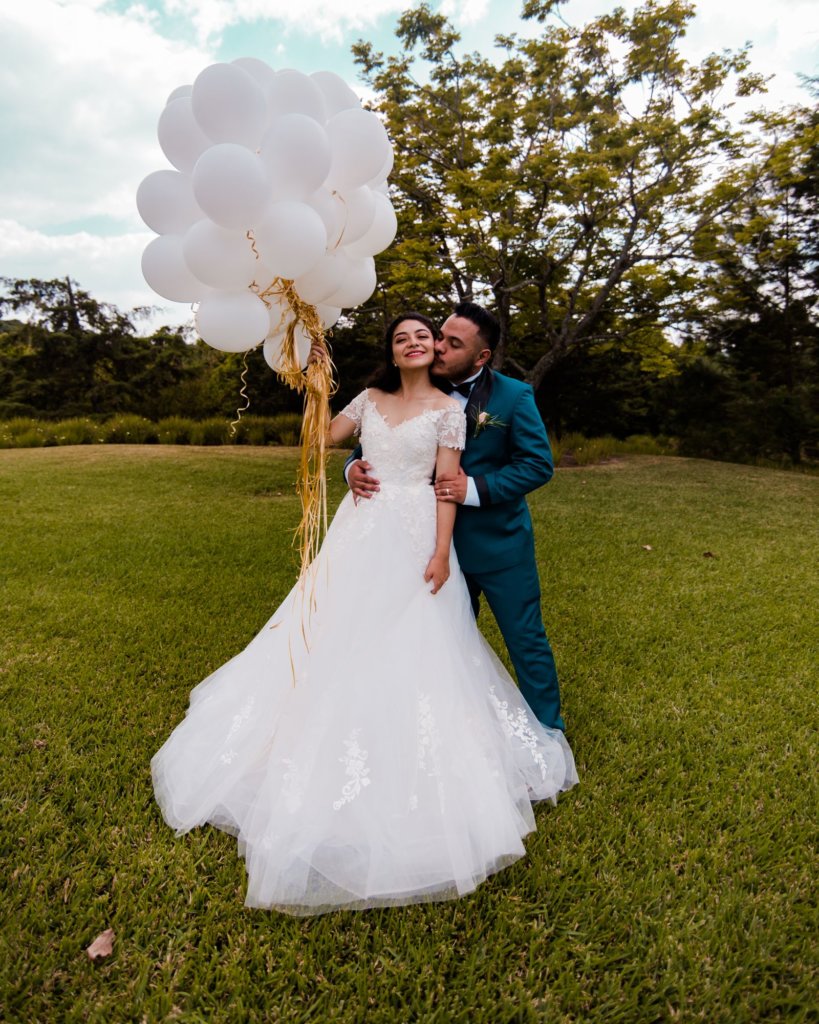 Style: #LD5830;Image Credit: Maria Consuelo Galindo
It's true what they say; "a happy woman is a beautiful woman!" These tips will help you be more confident and happy on your wedding day so that you look and feel your best self on what's likely going to be the most memorable occasion of your life.