Elizabeth & Austin tied the knot with a boho, rustic wedding in El Segundo, CA! Elizabeth wore a wedding dress from Lily White Collection – Style Kaia. The big day was beyond perfect with brick walls and beautiful string lighting across the ceiling. Elizabeth was so glowing in her dream #cocomelodydress. We are over the moon excited and grateful to have been able to make her fairytale dress and witness her love and happy marriage! Congratulations!!
All photos were taken by Roya Ann Miller Photography.
Wedding Dress Style: #LD5838
Wedding Veil Style: #AV18002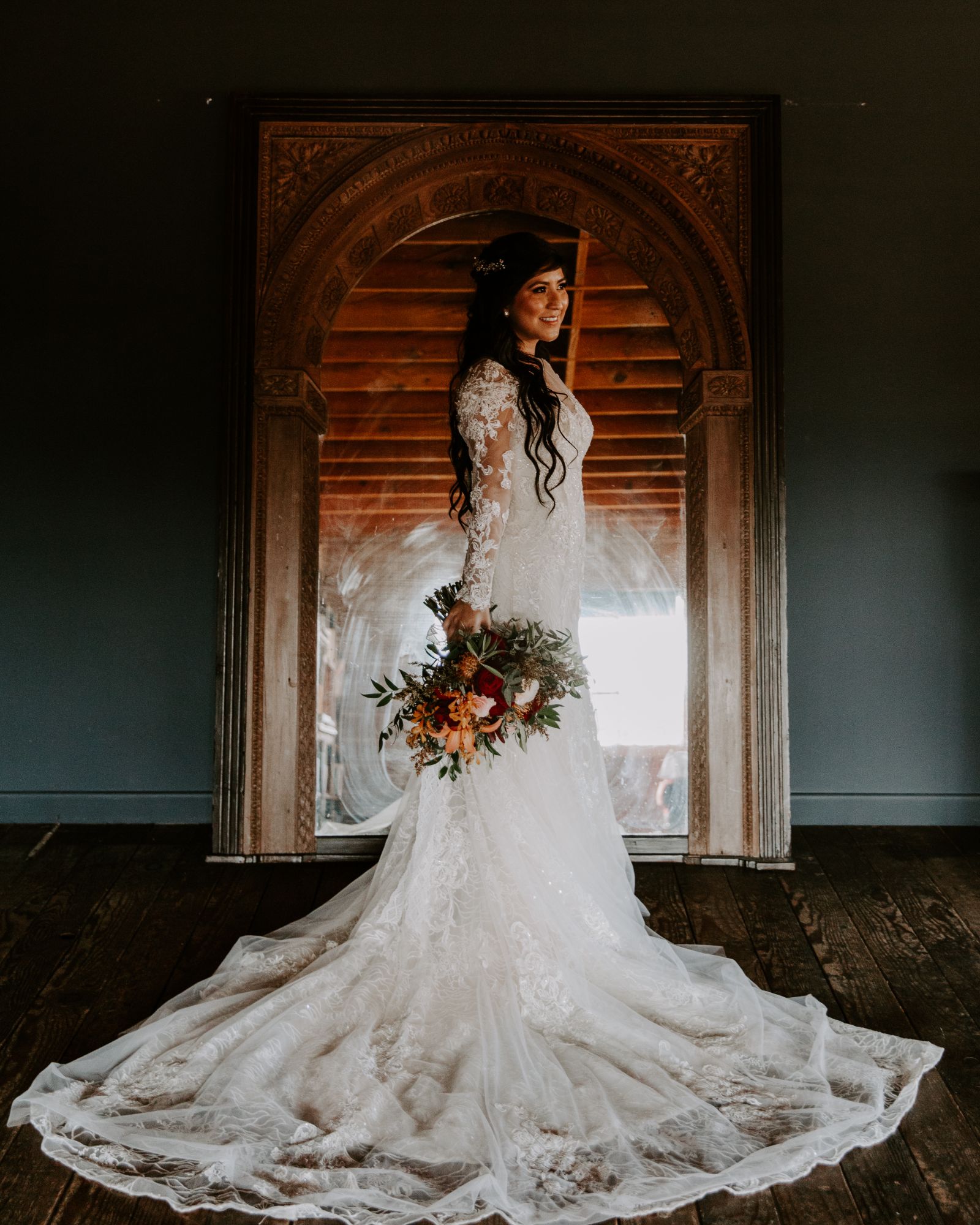 Q: Any advice or tips for future Mrs.?
The best wedding advice I can give to any future bride is to do your best to stick to your budget. Don't let others try to pressure you into paying for something you can't afford or something you don't want in your wedding or need. It is YOUR wedding, not theirs.
Q: What was the inspiration behind your wedding theme?
What inspired me to do a boho/rustic wedding was the venue I had my wedding. It was very rustic with brick walls and beautiful string lighting across the ceiling. I also love anything that is macrame, and I was able to add that to my wedding theme.
Q: Tell us your love story! Where & How did he propose?
My husband and I met through my best friend's husband. He told me that he had a single friend that he knew I would get along with because we had a similar sense of humor. I was very hesitant to go out on a semi-blind date because I wasn't sure if I wanted to date anyone. My husband felt the same way, to quote him, "he didn't have much going on in his dating life, so why not go on a date with this random girl he didn't know?." He took me out to a brewery and dinner afterward, and the rest is history. I thought he was funny and charming and silly.
We dated for about one month when he asked me to be his girlfriend. We were boyfriend and girlfriend for about two years when he proposed to me. One of his good friends did photography and said she needed couples to take pictures of for her portfolio. He took me to a beautiful area in Palos Verdes that had a beautiful view of the ocean, and we took some pictures. Then out of nowhere, he proposed to me, and it was one of the best days of my life.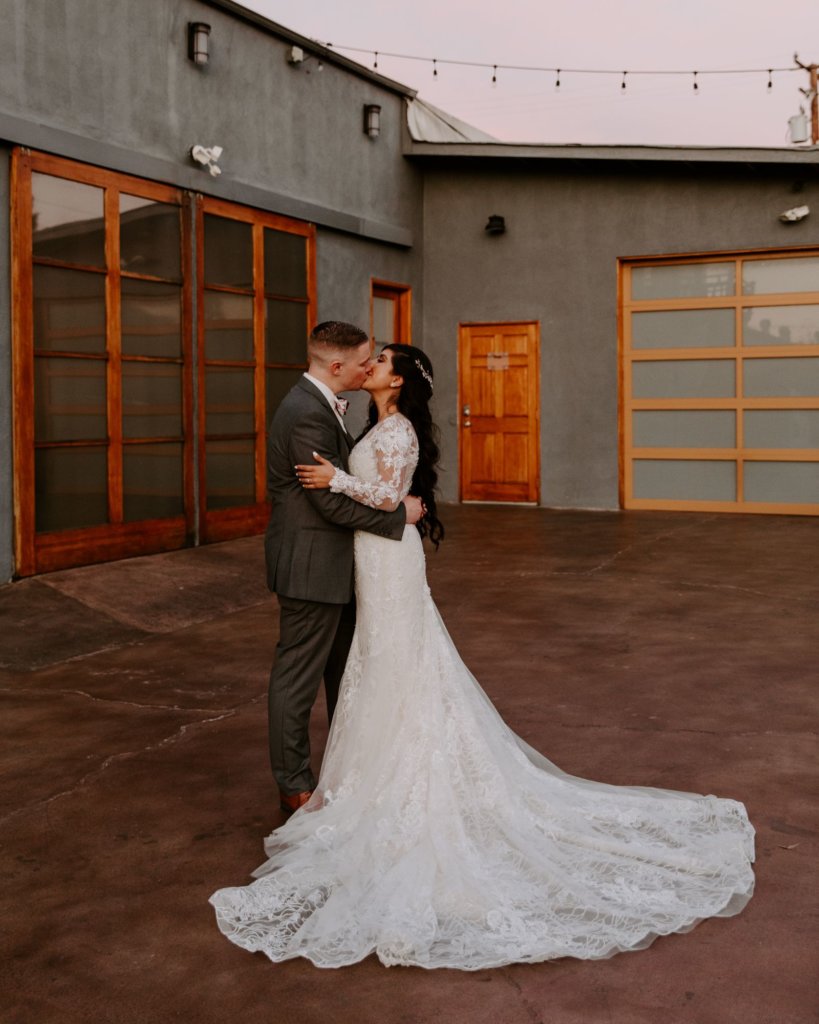 Q: How would you define the message "Dare to Love"?
What "Dare to Love" means to me is to love someone unconditionally, with every part of who you are and who they are.
Q: What was the best/most memorable part of the day?
The best moment of my wedding day was that I got to marry my best friend and to be able to gather with all my family and friends.
Q: Where did you hear/find CocoMelody ?
I heard it from a friend that purchased her wedding dress at CocoMelody.
Q: What did you love most about your #CocoMelody dress (es)?
I LOVED the lace and the fabric it was made of. This wedding dress surpassed all my expectations.
Q: What do you think about CocoMelody and the customer service?
I loved the CocoMelody team that helped me find my dream dress. They were so helpful and helped me stick to my budget. Grateful I found this place.