Madison & Forrest's classic nuptials were set in Beverly Hills Presbyterian Church! She said that her most memorable part about her big day was hearing everyone stand for her as she walked down the aisle in her dream dress. We love when our brides feel absolutely incredible on their special day, that's why we do what we do! Congratulations to Madison & Forrest and wish them everlasting happiness!
All photos were taken by Michelle Sobel.
Wedding Dress Style: #LD5780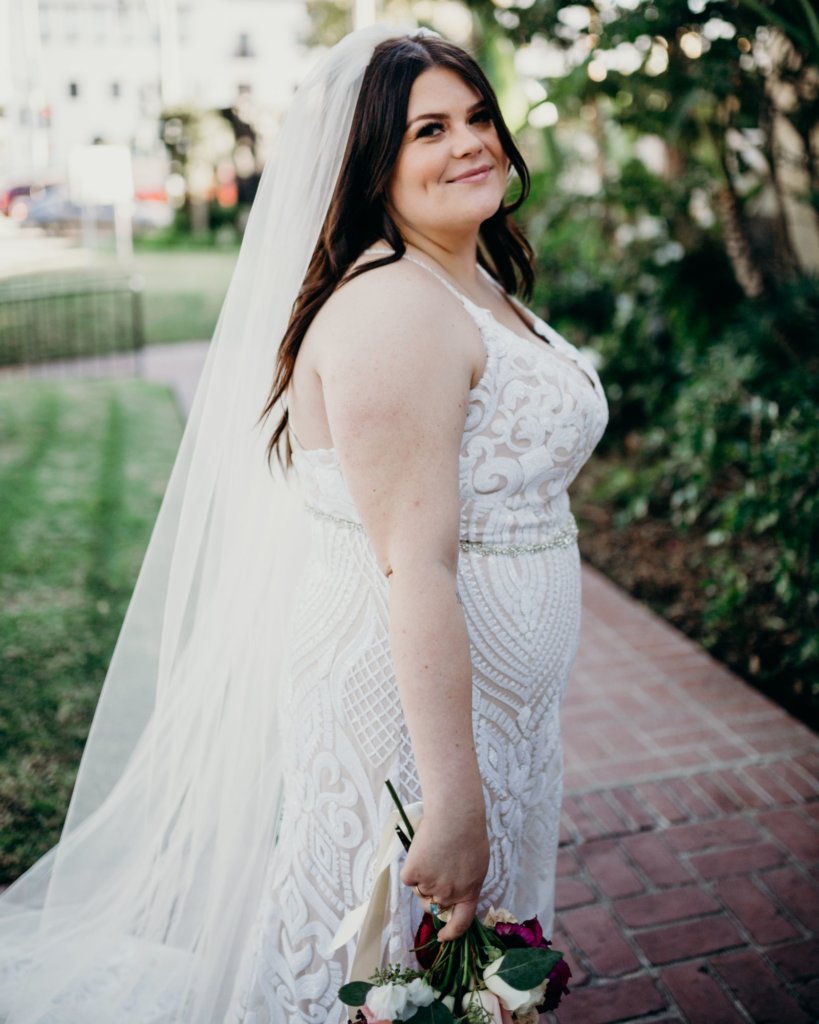 Q: Any advice or tips for future Mrs.?
Remember the TRUE reason you're getting married. Don't let the planning of a party, opinions of others, or stress get in the way of the ultimate goal: to marry the love of your life.
Q: What was the inspiration behind your wedding theme?
I wanted something that I could look back on and never regret the way it was. I chose black because it's a universal color that anyone could feel comfortable in. It was very important to me that my bridal party felt beautiful.
Q: Tell us your love story! Where & How did he propose?
We met on Tinder in June of 2018 and then got engaged in October of that year in Pebble Beach, CA! (Only 4 months later).
Q: How would you define the message "Dare to Love"?
Love fearlessly and unapologetically.
Q: What was the best/most memorable part of the day?
Hearing everyone stand for me as I walked down the aisle.
Q: What did you love most about your #CocoMelody dress (es)?
My wedding dress was everything I wanted. It had a timeless feel that had an extra pop of sparkle that was a clear statement to everyone that I was the bride. I initially wanted something very plain, but I ended up going with something that was a statement but still a classic piece.
Q: What do you think about CocoMelody and the customer service?
Amazing! I will recommended CocoMelody to every brides-to-be!!