Weddings are traditionally considered an evening event including fancy decor, gourmet dinner, cocktails and dancing well into the night. However, a new trend has taken the wedding industry by storm lately. Rather than planning an evening affair, couples are saying "I do" while the sun is still shining in their 'Brunch Wedding.' Brunch weddings are basically a low-key and refreshing alternative to traditional, Big Fat weddings.
We love the trend of brunch weddings, so much so that we compiled this list of eight unique brunch wedding ideas perfect for you early birds who would love to have a wonderful twist in your big day.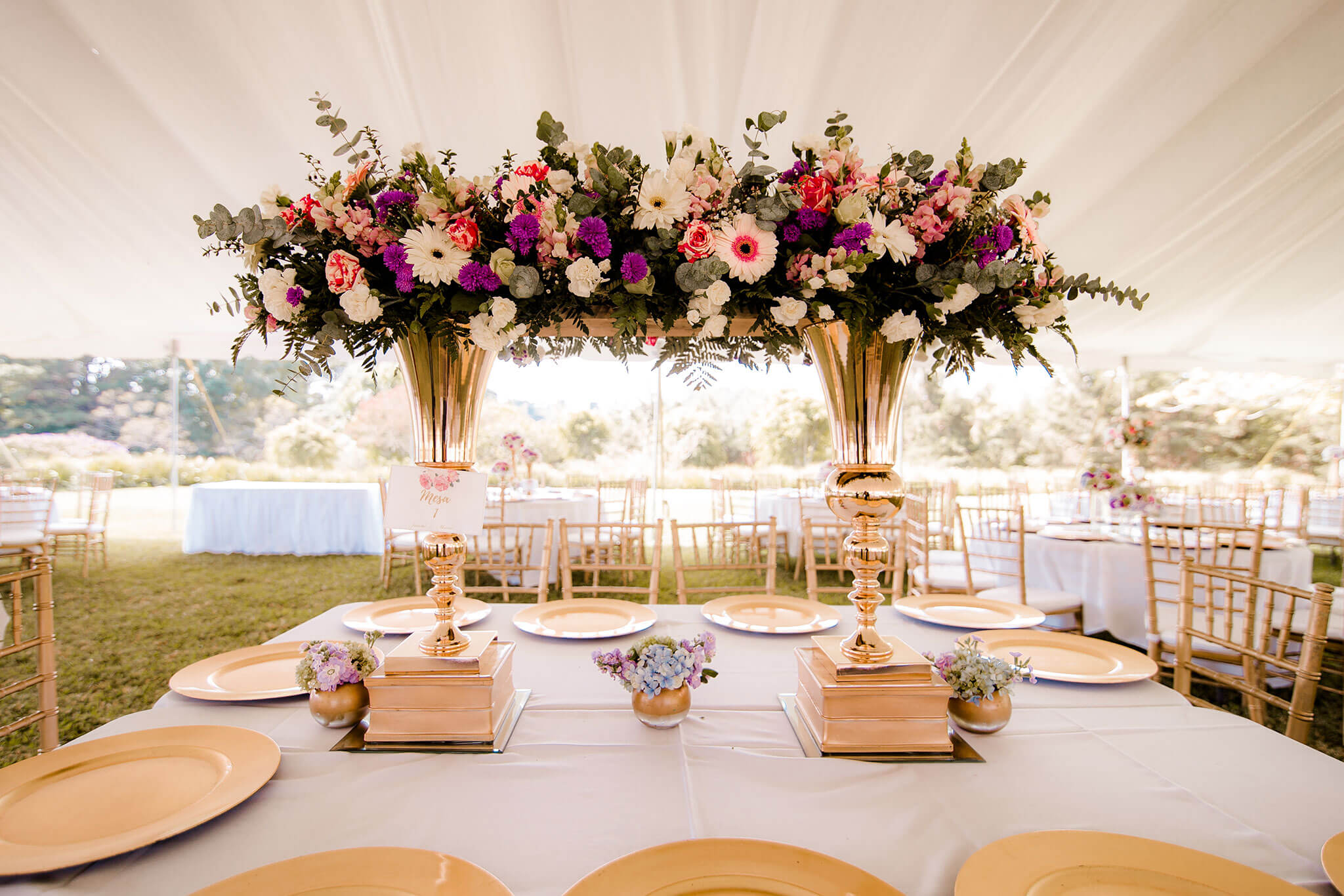 1. The Timing
You should have your ceremony and reception with time to spare for the brunch, but not too early. After all, not all guests will appreciate the early morning wake-up call. A good idea is to schedule your reception between 12 a.m. and 2 p.m., with the ceremony taking place right before.
2. The Venue
If you are considering a brunch wedding, you can be flexible with the choice of your wedding venue. It goes without saying that an upscale resort will look out of place for your low-key brunch wedding. Instead, you should opt for something homely and picnic-esque – think gardens, open-air restaurants or even your very own backyard.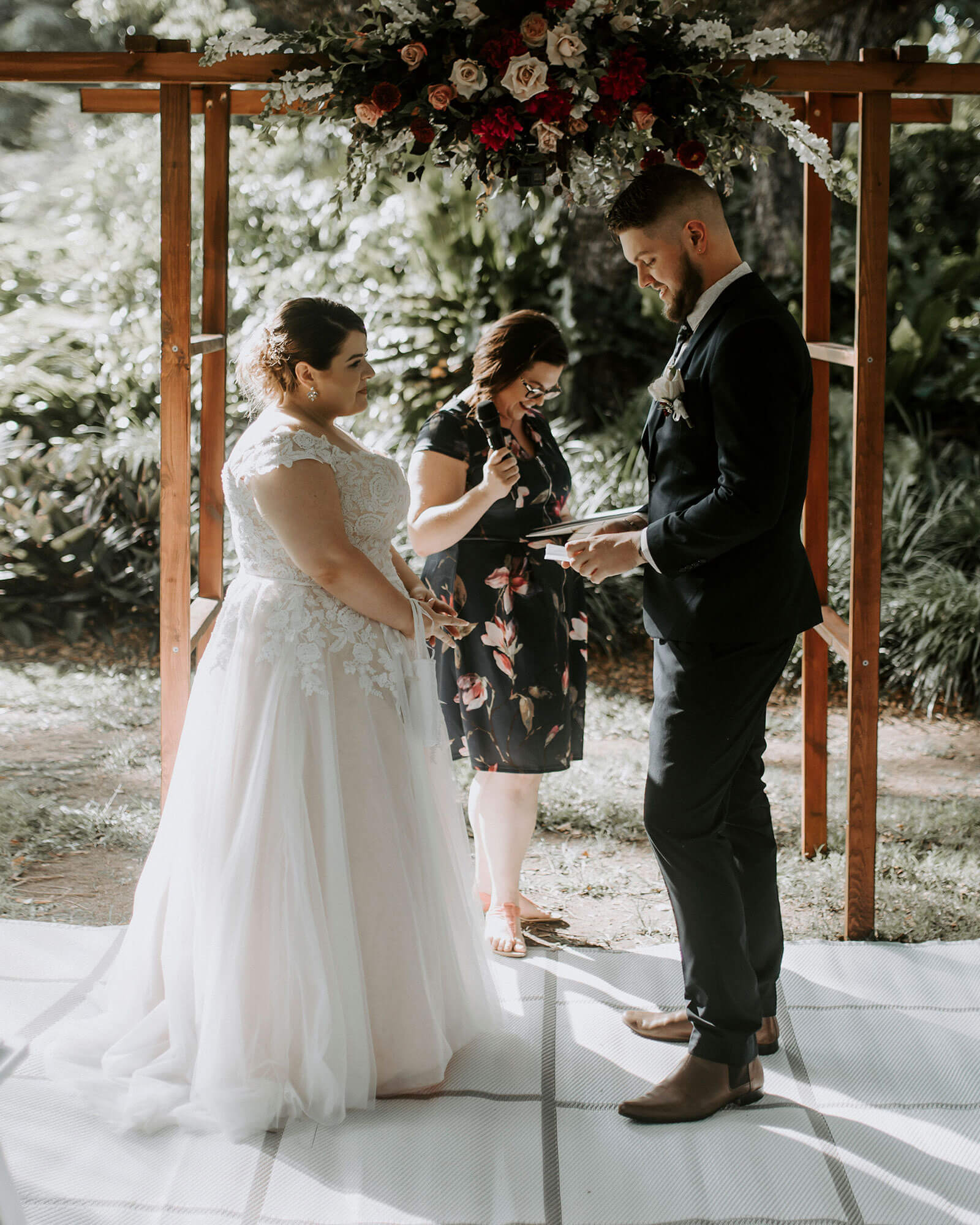 Style: #LD4902, Image Credit: Kacey Maree Photography
3. The Food
The best part of a brunch wedding is easily the delightful brunch menu you and your guests get to indulge in. So, be sure to get creative with the menu and serve up your favorites! For the "main courses," serve a light buffet with a mix of different breakfast foods like diner style potato hash, bacon, scrambled eggs, smoked salmon, pancakes, ham and cheese rolls, waffles, or breakfast tacos. You can also ditch traditional wedding appetizers and surprise your guests with the sweet treat of donuts, French toast sticks, muffins and scones…
4. The Drinks
Your brunch wedding also needs drinks to keep your guests satisfied until the food is served… Sure, you can serve typical brunch-style cocktails like Mimosa, Bloody Mary, and Sangria, but if you want to really wow your guests and get them in the mood to celebrate, you can try serving something different like Blueberry Mojito, Cranberry Ramos Gin Fizz, Tall Mango Jalapeño Fizzy Cocktail or a Lemon Berry Martini. Too early in the day for cocktails, you think? Well, there are many non-alcoholic beverages you can serve as well – caffe latte, cappuccinos, hot chocolate, what have you!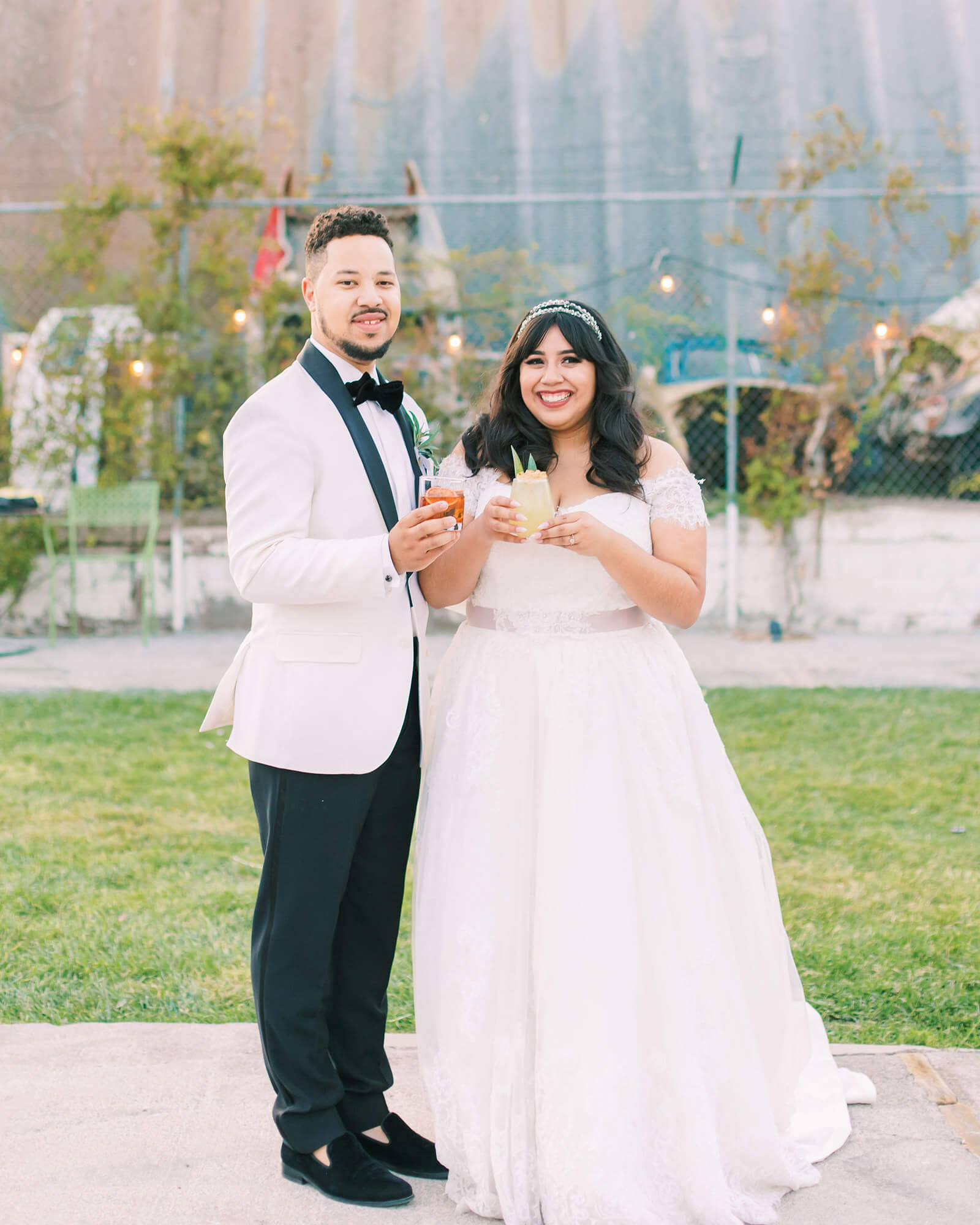 Style:#CWZT15007, Image Credit: Tiffany Sangster Photography 
5. The Fashion
Brunch weddings are inherently more laid-back than traditional weddings, so you do not have to get dolled up. A short white wedding dress and a no-fuss hairdo is all you need to look stunning! You can also opt for a bohemian wedding dress for a lovely look. Similarly, your groom does not need to suit up in a tux. A casual blazer and slacks in lighter colors will be adequate.
6. The Ceremonial Music
Since you are getting married early in the waking hours, you have the perfect excuse to give a little nod to the bright sunshine with the cheery processional and recessional songs that mention the sun or morning time! Here are some of our picks: Bob Marley's relaxed reggae on "Sun is shining", one of George Harrison's best works "Here comes the sun" and Noah and the Whale's lovely pop-gem "5 years time."These ballads will surely put you and your guests in a cheerful and celebratory mood.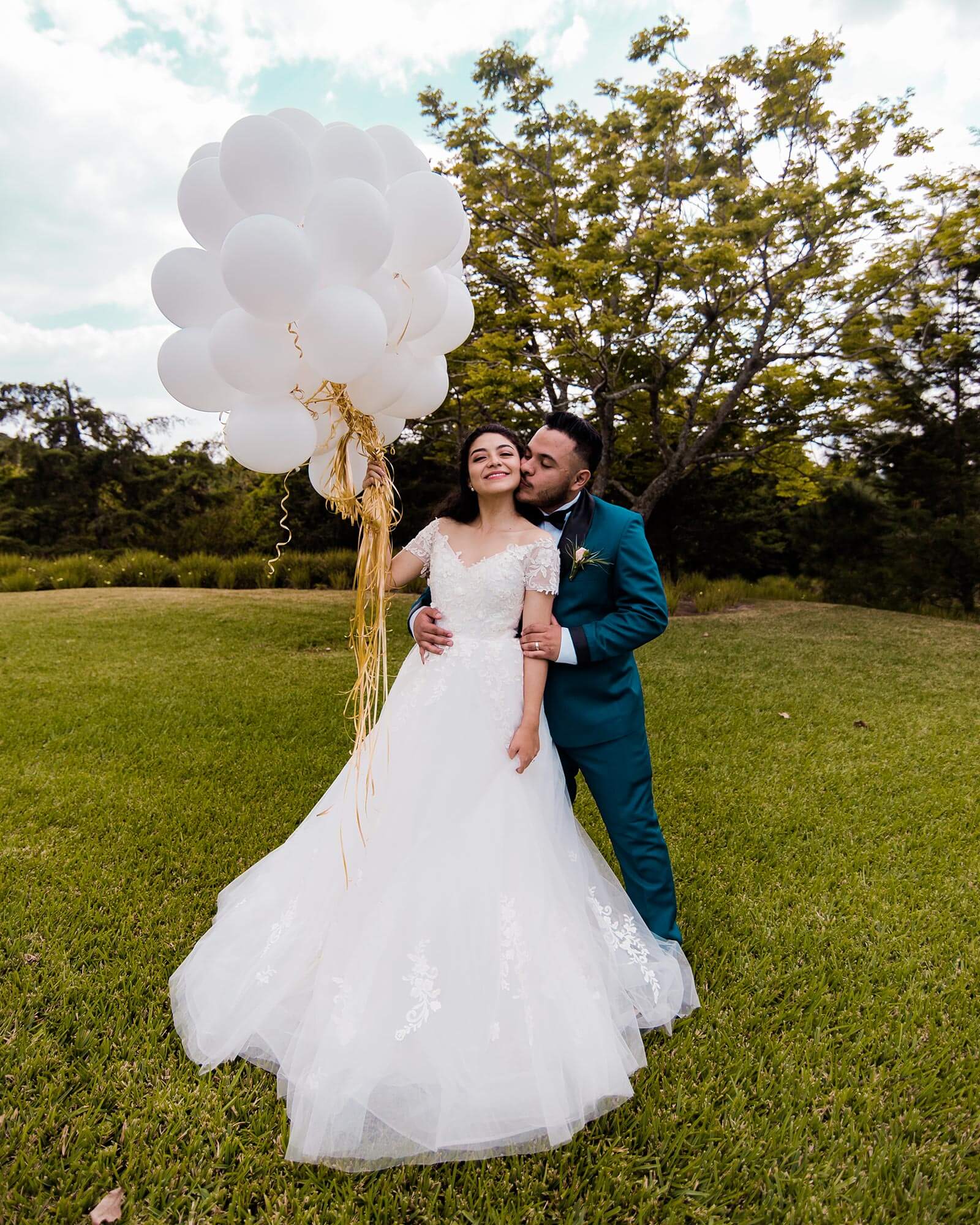 Style: #LD5830, Image Credit: Santoss Fotografia
7. The Favors
When it comes to your wedding favors, you can consider gifting your wedding guests sweet treats for a delicious breakfast on the go. Custard cake, biscotti, neenish tarts, lemonade scones or a jar of jam make good options. A bag of your favorite coffee and a cute coffee mug with your names on it is also an excellent option for your brunch wedding favor.
8. The décor
Handcrafted elements happen to be perfect for brunch weddings… So, you may want to brush up your DIY skills. Even something as simple as gold-dipped balloons, colorful flower petals, nature-inspired napkins and a custom chalkboard menu can add a unique personality to your brunch wedding. Just remember to keep your décor in a good taste.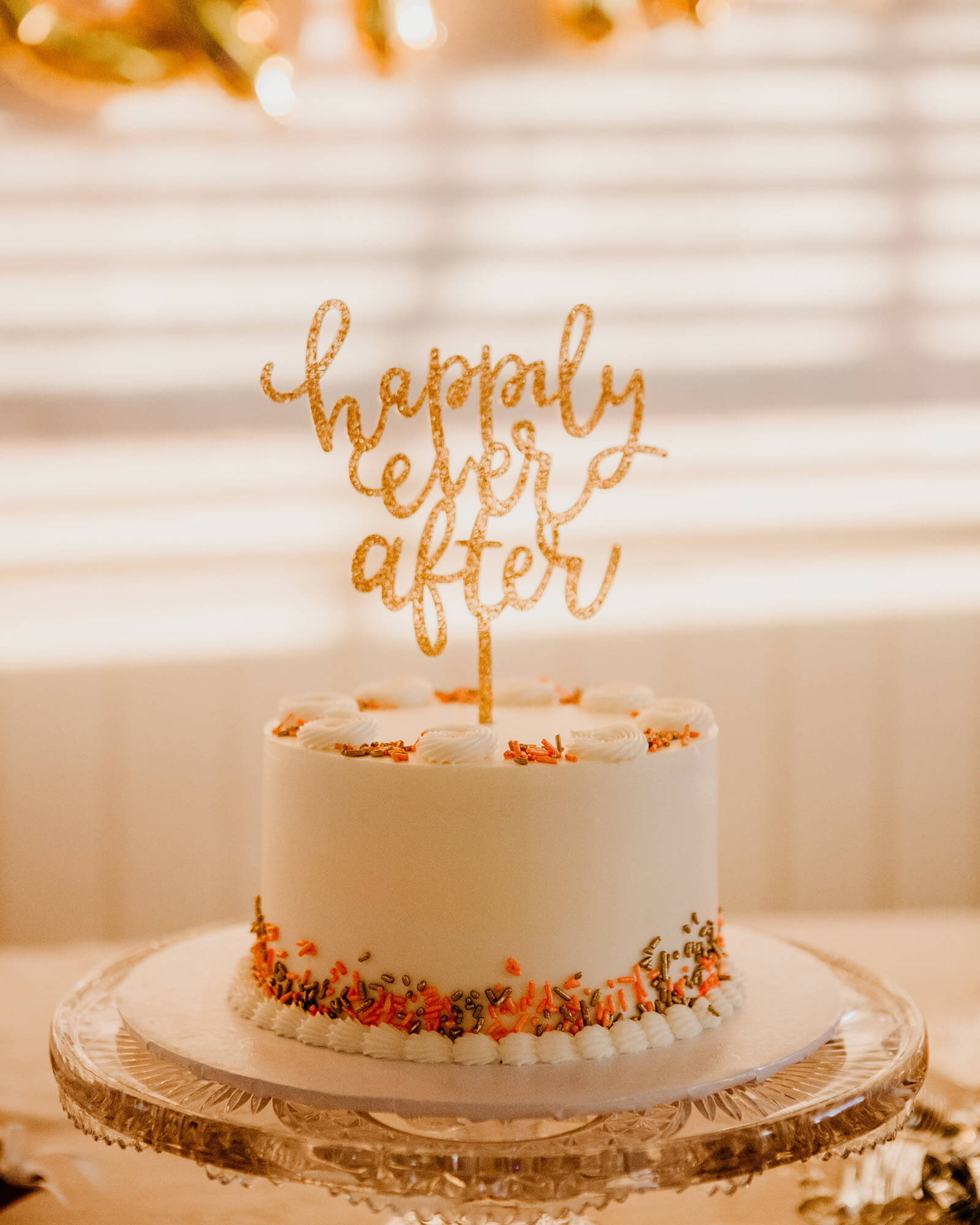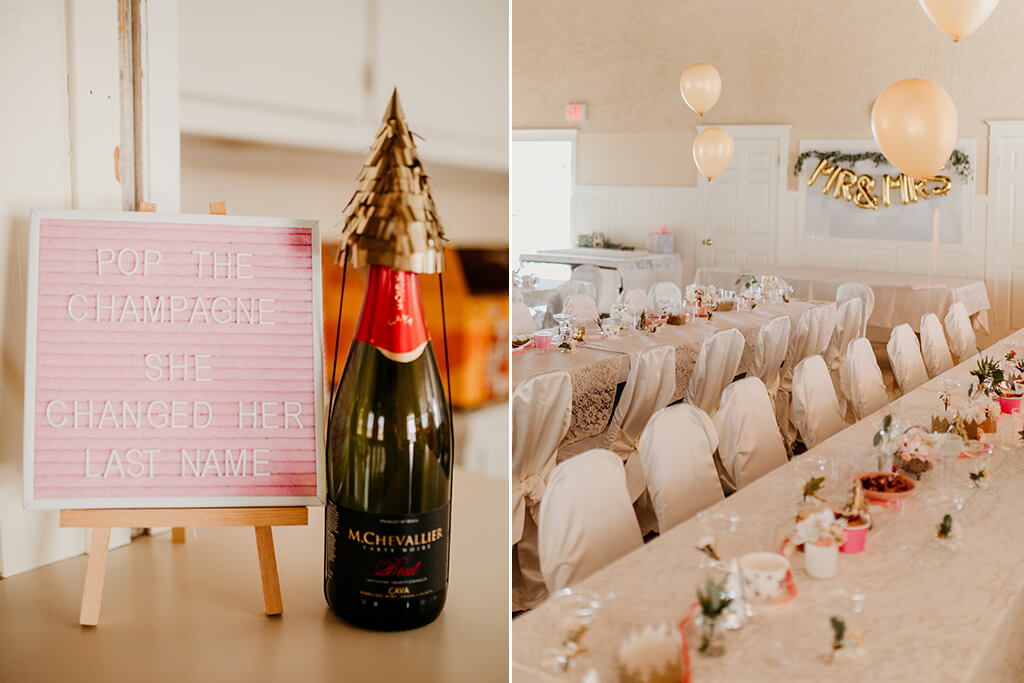 Style:#CWXT14061, Image Credit: Alysha Miller Photography
Brunch weddings are amazing. Not only do they offer the opportunity to be playful and creative throughout the wedding planning, but also leaves the rest of the day for the couple to chat, dance and celebrate their union with their loved ones.