We love a rustic, vibrant, simple celebration, and Anca's wedding in Wellington, New Zealand to husband, Patrick, is no exception! Surrounded by florals, family, and friends, Anca looked effortlessly beautiful in her mermaid wedding gown. Congratulations to this happy couple and read on for a good swoon, or two!
All photos were taken by Kent Yu Photography.
Wedding Dress Style: #LD3509
Q: Best wedding planning advice:
Plan ahead! Mostly everything ran smoothly for us because we took time to plan everything in advance. This also gave us plenty of time to put all our vendors in touch with each other and make sure everyone was on the same page.
Q: What was the inspiration behind your wedding theme:
I saw some burgundy red bridesmaids dresses that I absolutely loved and everything revolved around that. It meant I had red in my bouquets, the guys wore red ties and therefore dark grey suits. I think if you follow heaps of wedding blogs, the ideas start flowing.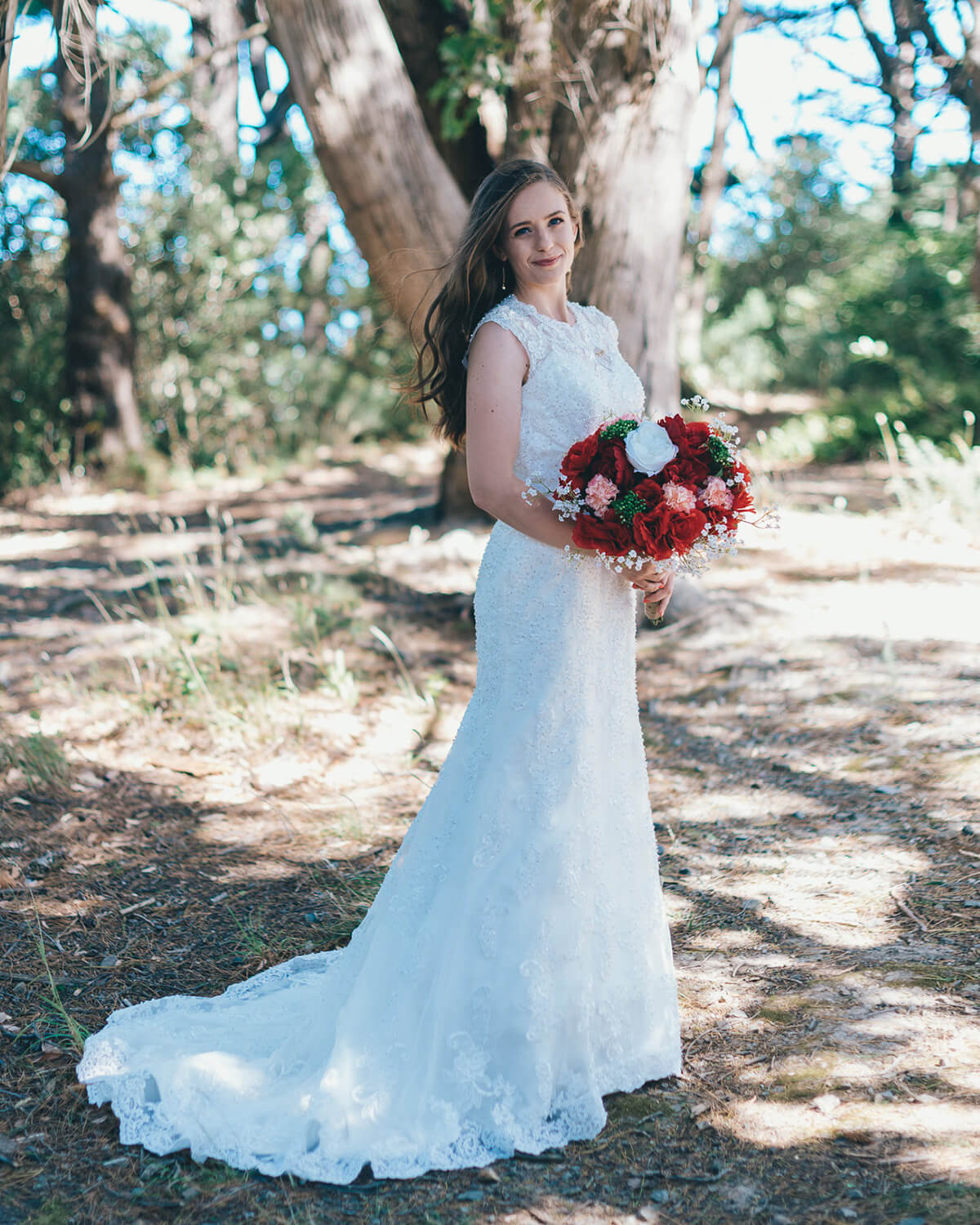 Q: Tell us your love story:
We met on tinder and had our first date just over 3 years ago. This evolved quickly and we realized we really liked each other. I had to move away for university but we did long distance for 2 years and came out the other end stronger than ever!
Q: How would you define the message "Dare to Love":
To me, that means daring to be sad sometimes, dare to be angry, dare to be frustrated because the rewards of loving someone and receiving love back are so great that the little setbacks along the way are insignificant!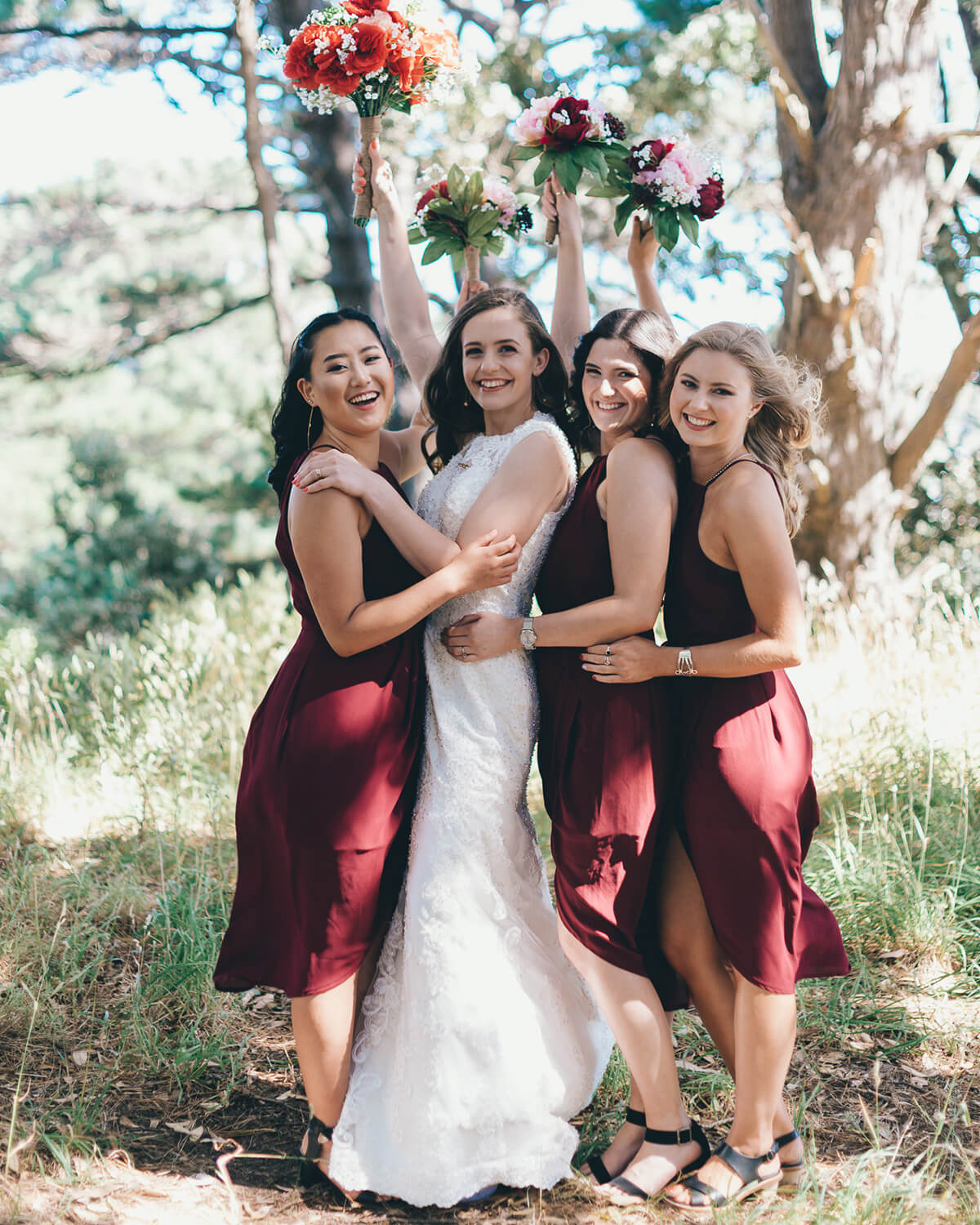 Q: The best/most memorable part of the day:
For Anca: walking into the church with my dad and seeing just how many people showed up especially for us!
For Patrick: seeing all my friends and family together in one place.
Q: What did you love most about your #Cocomelody dress (es):
I loved the craftsmanship of my wedding dress! It was so pretty and delicate and well-made for such a low price! It made me feel like a princess and was the same quality I could've easily paid thousands for – and felt guilty I didn't!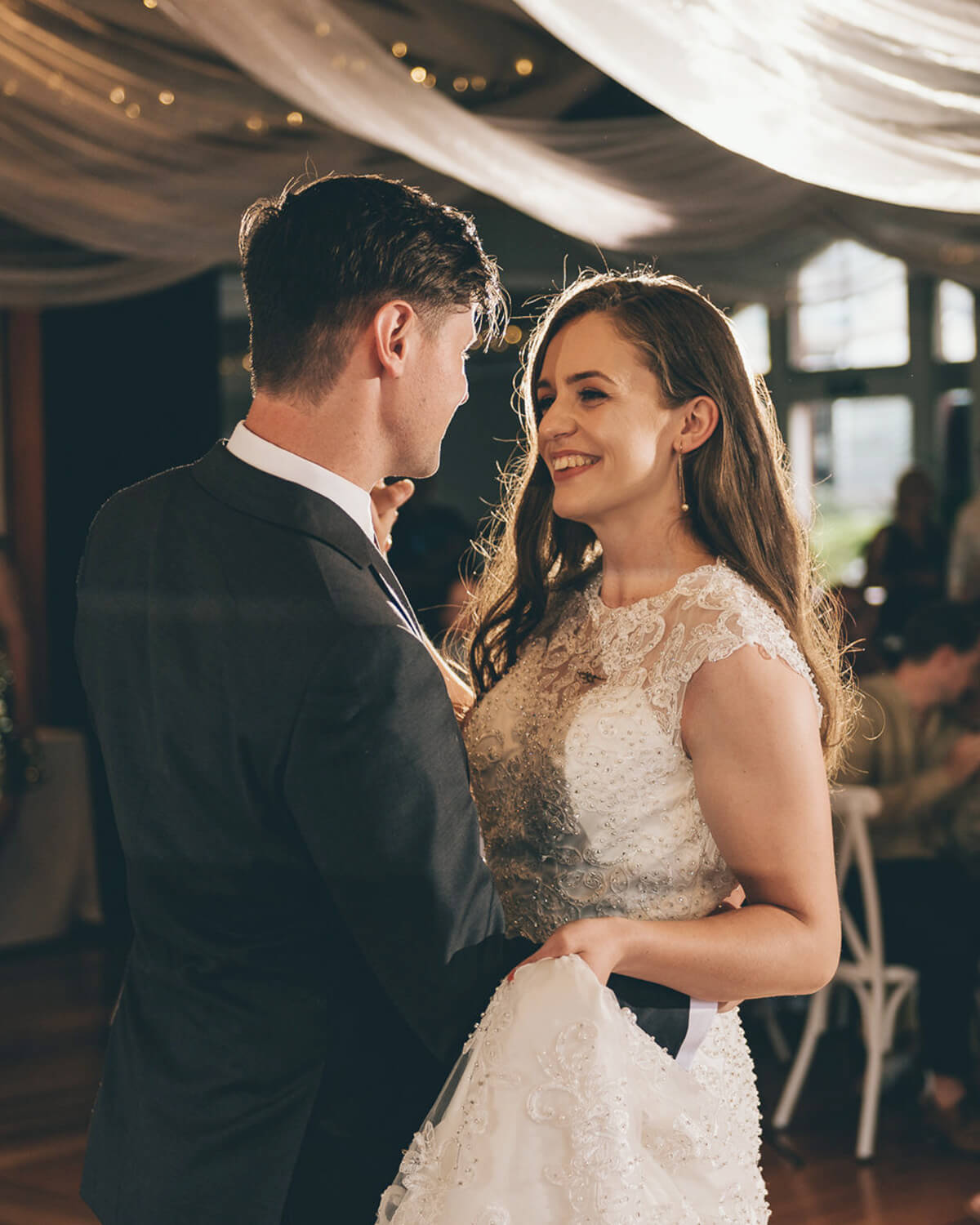 Q: What do you think about Cocomelody:
I think the Cocomelody service is great, the staff are so friendly and reply really quickly! I did have a hiccup with my dress being too long but this was remedied really well. I also love how you have so many designs to choose from and they all seem so high quality!