The U.S. Supreme Court struck down all state bans on same-sex marriage on June 26, 2015, legalizing it in all fifty states. So, if you're in a same-sex relationship and want to take things a step further, there can't be a better time to announce and celebrate your love than today. On that note, if you want to make your wedding a unique and unforgettable experience for all of your guests (which you obviously do), then you have to do things a bit… differently. With that said, here are eight ways you can make your same-sex wedding distinctively yours and something people won't be able to forget.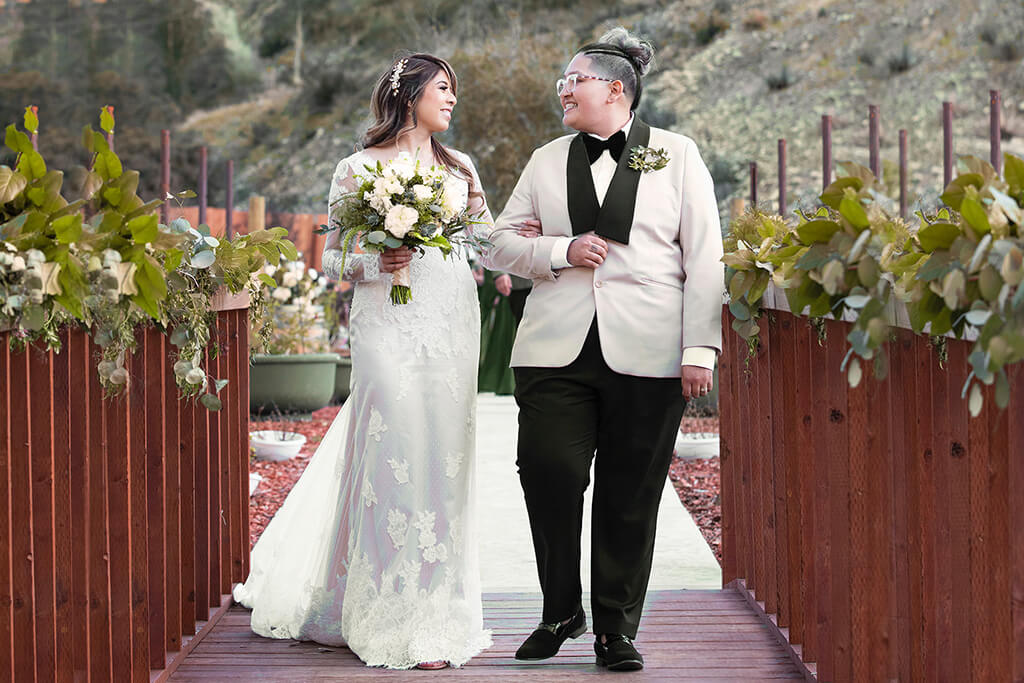 Style: #LWKF15003
1. Keep the invitations interesting
Let's start off with invitations, shall we? In a typical wedding, the couple has their names printed on the invitation as the hosts. Your invitations don't have to be so penny plain. You can add a rainbow-colored "With Love" on top of the invite and perhaps two bow-ties or two tiaras followed by your names. And how about a pride flag? If you want to stand up and align yourself with those who are choosing a courageous and just path, this is the way to go!
2. Play with traditions
There's no set formula for any traditional wedding ceremony, but there are a few key components that normally take place. When you have a same-sex wedding, however, you can choose between adopting and ditching all those traditions you don't think have a place in your big day. Want to sing to your partner instead of reading vows? Go for it. Want to share a wedding party rather than having separate bridesmaids and groomsmen? Totally your call… This is your day, so do what your hearts' desire to make it personal.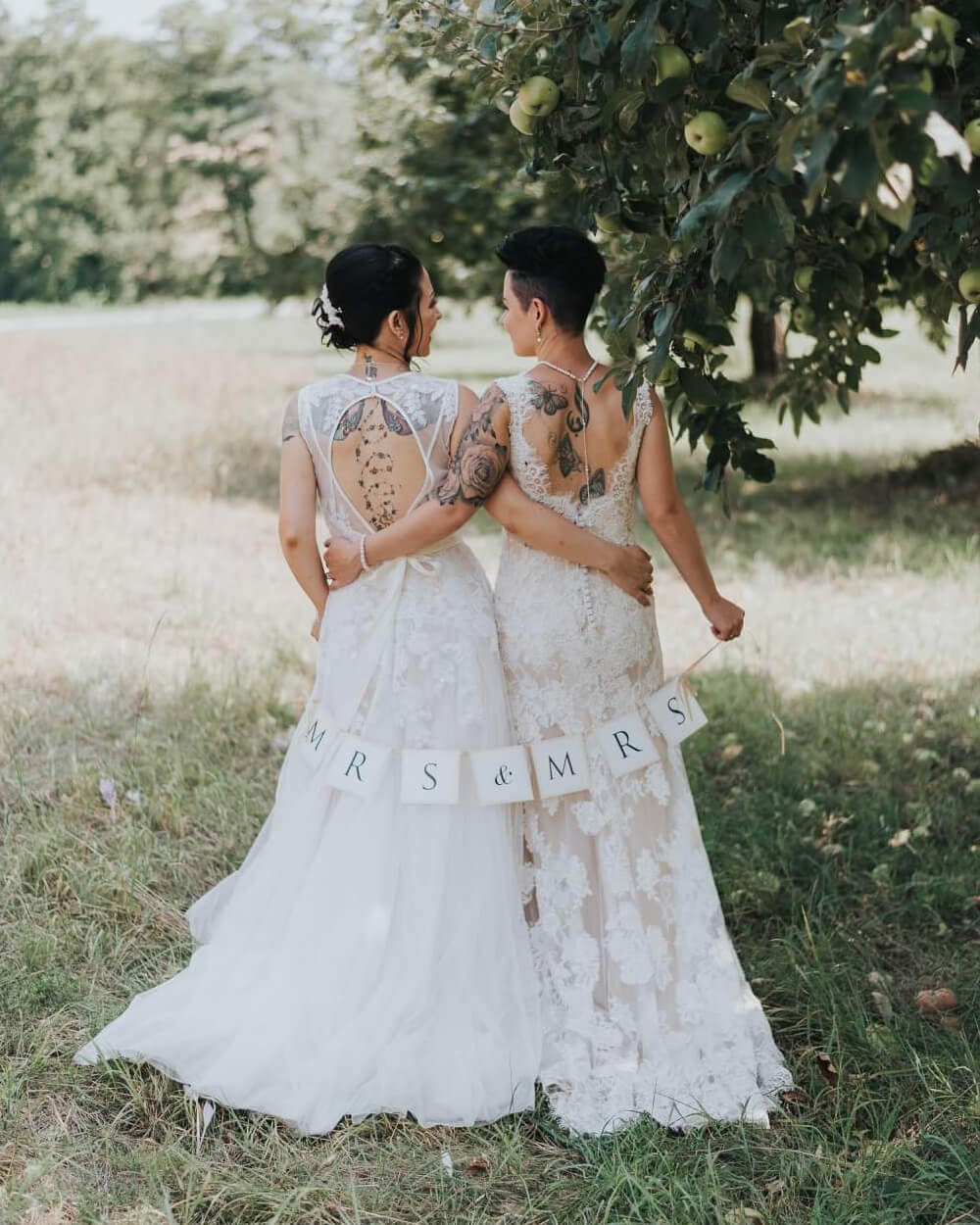 3. Be creative with the professionals
It's a time-honored tradition for the bride's father to walk her down the aisle. But what do you do when there are two brides or two grooms? There are a number of options: One partner can wait at the end of the aisle while the other walks or is escorted down, you can walk down together, or you can create a seating arrangement with two aisles that convene at the altar. Do whatever is most comfortable for both of you.
4. Wear anything you want
When it comes to wedding attire, you can wear anything that's uniquely and unquestionably you! Women may choose to don identical traditional princess wedding gowns or more contemporary A-line wedding dresses. If budget is a concern, you can also buy your custom wedding dress online. Men can wear identical tuxedos or a nice suit with coordinating neckties.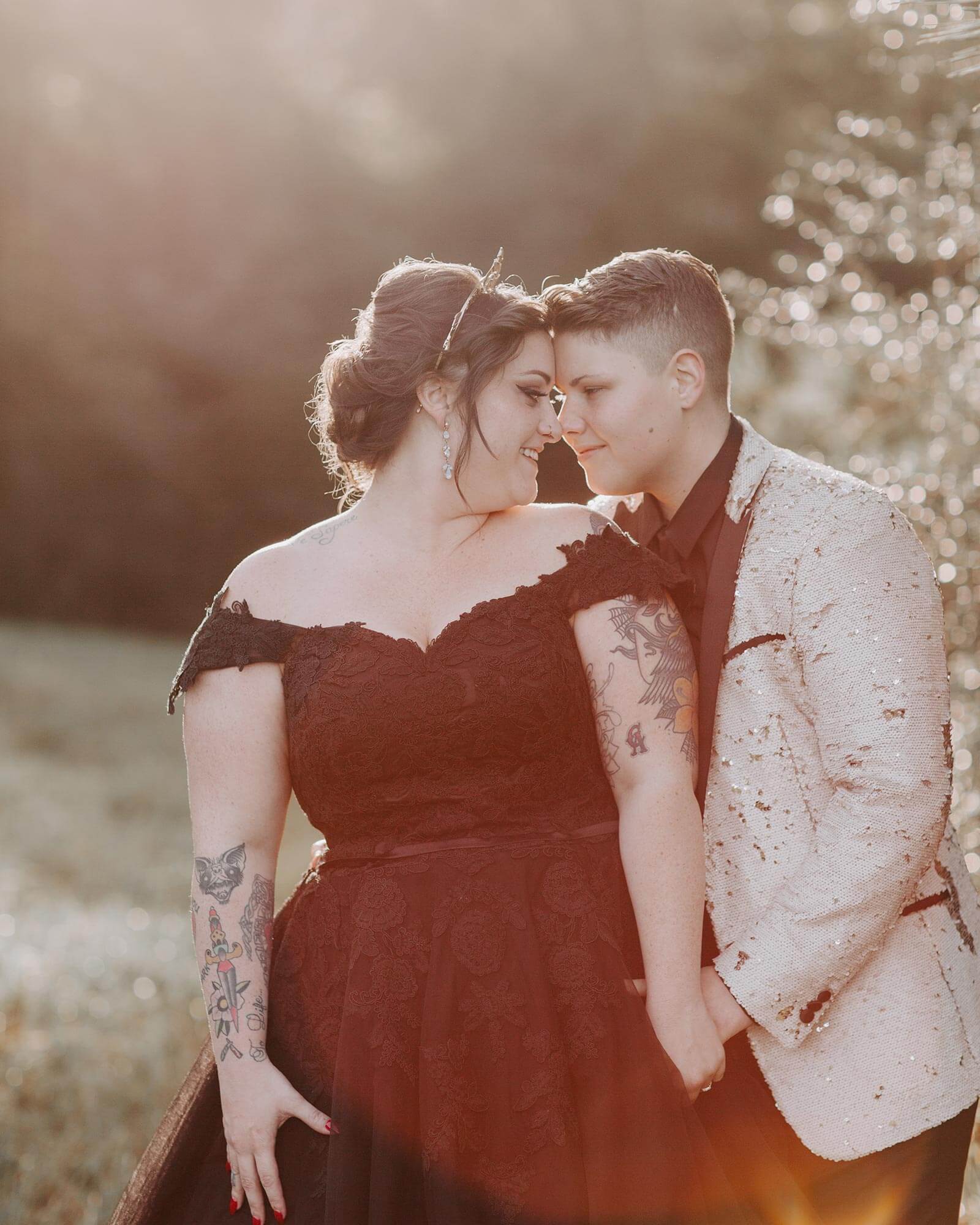 Style: #LD4902, Image Credit: Sabrina Fatal Photo
5. Put a creative spin on the ring exchange
Wedding rings are one of the biggest parts of the wedding ceremony, and you have the choice between the traditional and the bold designs such as two males intertwined or curvy females or two symbols of Mars. Oh, and you can totally ditch the rings if both of you would rather have bands.
6. Not the usual venue, please
Many same-sex couples play with the idea of renting the clichéd wedding venues (just strike off Christian churches from the list). But since being in the LGBT camp is about being out in the open and being real, wouldn't it make more sense to hold the wedding in unique locations such as forest parks, lakesides, underwater, or on a yacht? Think about it!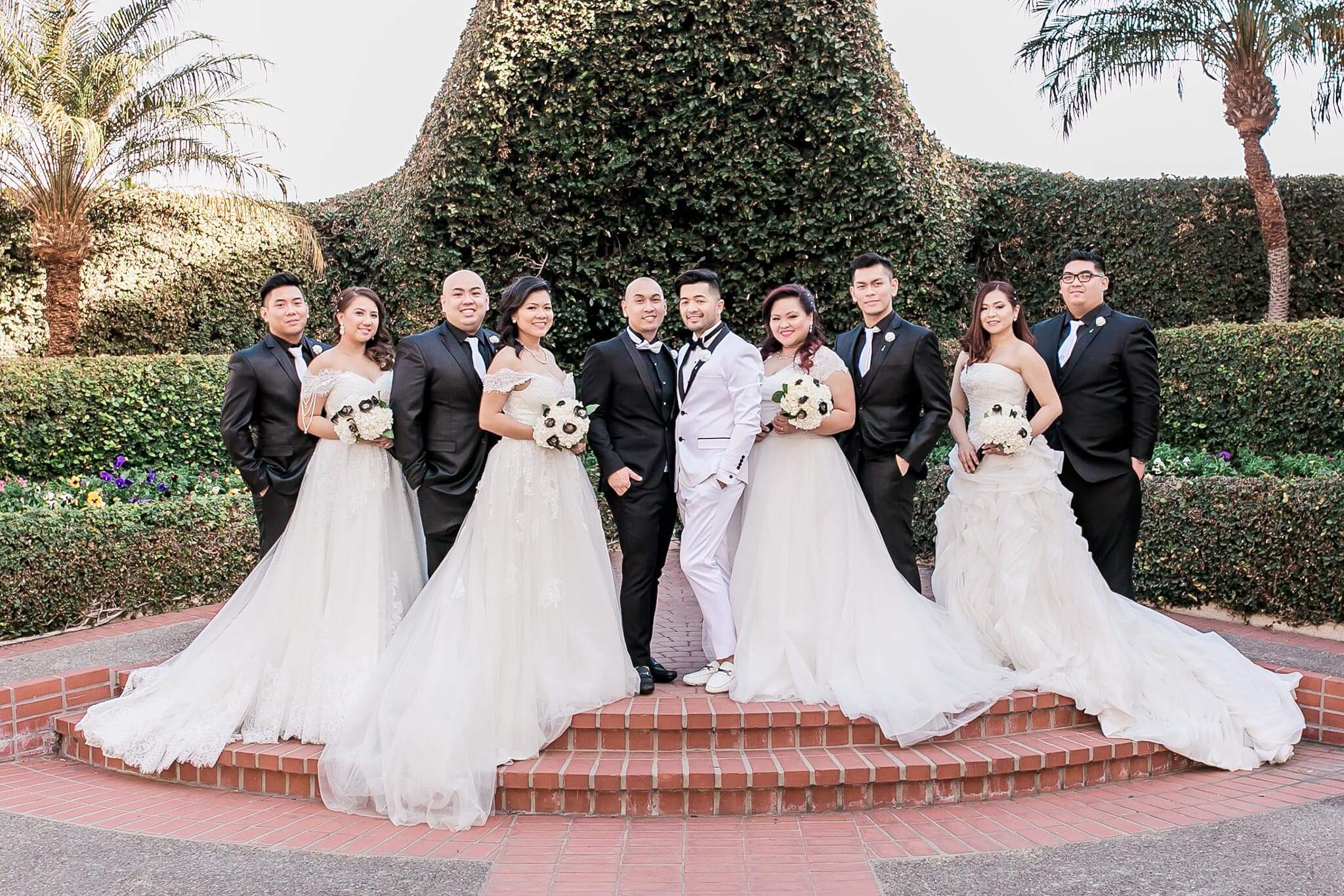 Styles: #LD3832, #CWLT1302B, #CWXT16003 & #CWLT13090
7. Time for the sweet tooth
When it comes to same-sex wedding cakes, these are some of the options you can make allowances for long-lasting cakes such as fruit cakes; cakes with liqueurs; or cakes with fillings. The most common same-sex cake toppers are two men in tuxes or two brides dressed in gowns. Just remember to refrain from going too overboard with the same-sex symbolism. After all, you want to celebrate the day, not only promote a cause.
8. Give your guests a unique memento of your day
Because same-sex unions are just getting their mitts on popularity, you may not find many wedding favors unique to your wedding on the market today. Having said that, there are a few favors which can highlight the pride of your union very well. You can choose from "rainbow-inspired" mint tins, chocolate bars personalized with your names and/or wedding date, candy puzzles, place card holders and bears.
Lastly, these are only some ways to make your big day more unique and unforgettable and the final decision on what to adopt and what to dump should still rest on you, the couple. You can literally do whatever your hearts' desire.