Real bride Trisha planned the most sentimentally romantic wedding to her husband Chris in Wolf Feather Honey Farm Temecula, CA! She wore one of our popular wedding dresses #LD3932 with a custom mermaid silhouette and added 3/4 sleeves. The whole look is making us feel some type of way!  We'll let Trisha explain the details behind her dream nuptials:
All photos were taken by Uriel Photography.
Wedding Dress Style: Customized Version of #LD3932
Q: Any advice or tips for future Mrs.?
Make it fun as possible and do it together. My husband was very involved in the planning and went to all the appointments with me and it made for good memories. Don't let anyone drive you away from your vision, it is your special day!! Look into your vendors, google them, yelp them and check their reviews before booking them. You don't need to find out the are hard to work with the day of your wedding.
Q: What was the inspiration behind your wedding theme?
Family. We chose our date cause it was my grandparents on my fathers side wedding anniversary. This date was special cause my grandmother married the only man she had ever went on a date with (my grandfather) and she loved him long after he passed and asked for him when it was her time. The greatest love story I have ever known and we felt sharing their special date would be an honor. For the venue, we picked Wolf Feather Honey Farm cause you can feel the love there, its about being together there, no cell service, where you have dinner there is a picnic table that seats 150 people family style. We loved the thought of both families coming together and not picking sides or tables. Then add the romance of the twinkle light through the trees and dancing under the stars. We could not imagine starting our lives together anywhere else.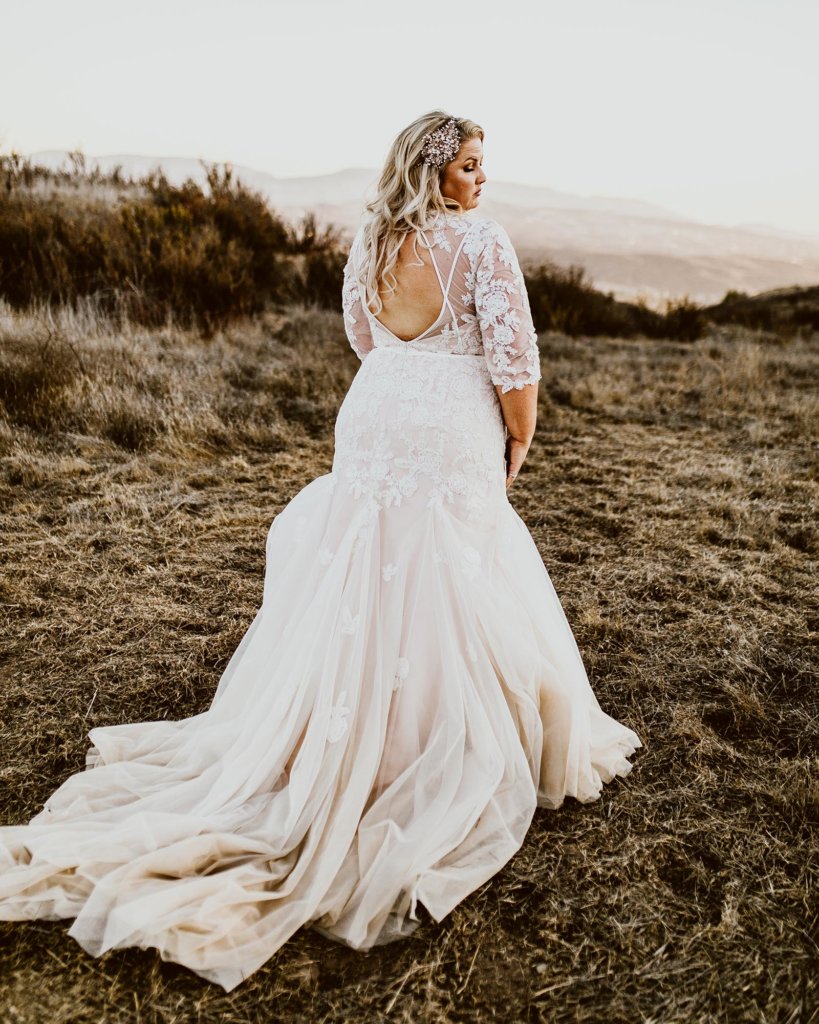 Q: Tell us your love story! Where & How did he propose?
Our love story, well we met on a dating website and started off talking on the phone for a few weeks before meeting. We found out a lot about one another, we discovered we had hung out with a few of the same people, at the same places growing up, just never crossed paths. After dating for a short eight months, Chris went blind and was diagnosed with a rare autoimmune disorder called optical neuritis. We were told it was permanent and there was no treatment. Many people asked me if I was going to stay with Chris as we hadn't been together very long, I was in shock but I knew I loved Chris and I knew I could not walk into a hospital room were the man I loved was sitting, scared, not able to see me or look into my eyes and say goodbye. Chris and I knew that it was going to be rough and a long road but we stayed positive, preyed a lot and leaned on each other. Going down this road together we learn to communicate great and we learned quickly yelling and fighting solves nothing and tone in a discussion is key. We chose to move in together, people thought we were crazy but we knew we could do it. Chris started getting his vision back thanks to him not giving up, staying positive and finding new doctors that did not give up on him. Today he has regained most of his vision back and is back to work and we are starting our family. I look back and I am so glad I didn't listen to anyone and knew my own strengths and trusted in our love, cause now I am married to my best friend and could not image my life without him.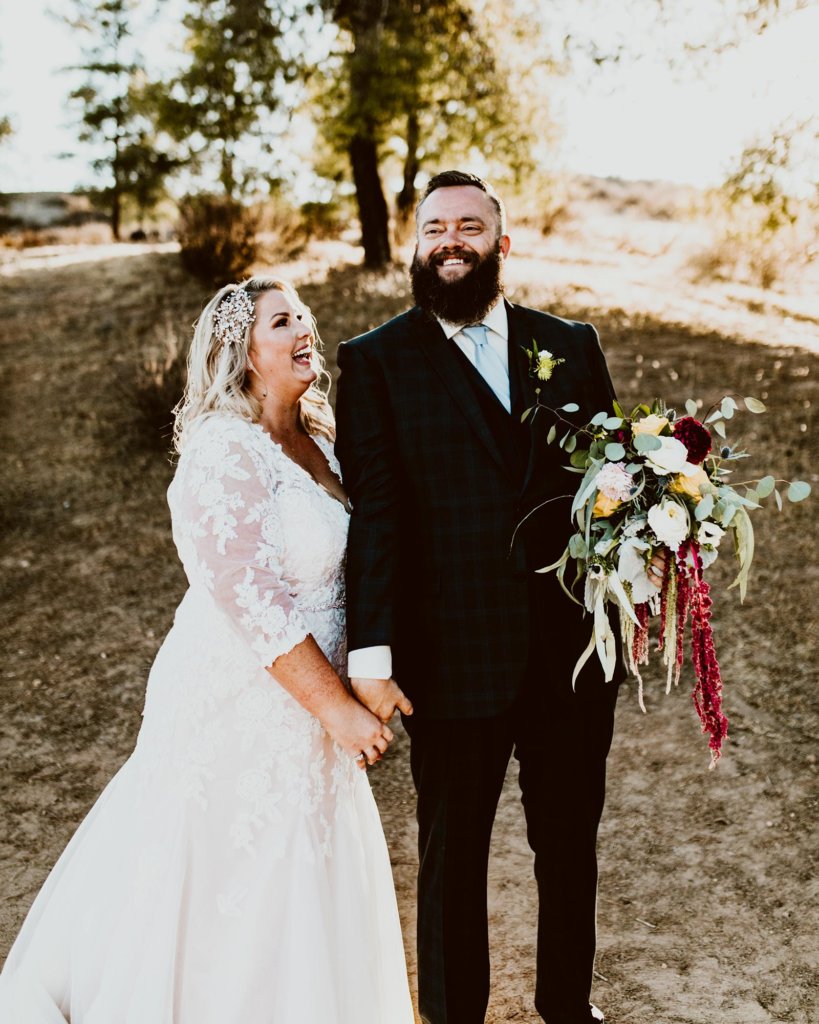 Q: How would you define the message "Dare to Love"?
I don't think I could fine it any better than our love story. Against all odds we "Dared to love" each other and never gave up on each other.
Q: What was the best/most memorable part of the day?
The end of the night, when we laid down and got to breath and take it all in. We were married!! It is the best feeling to feel and know you belong to someone and that someone belongs to you.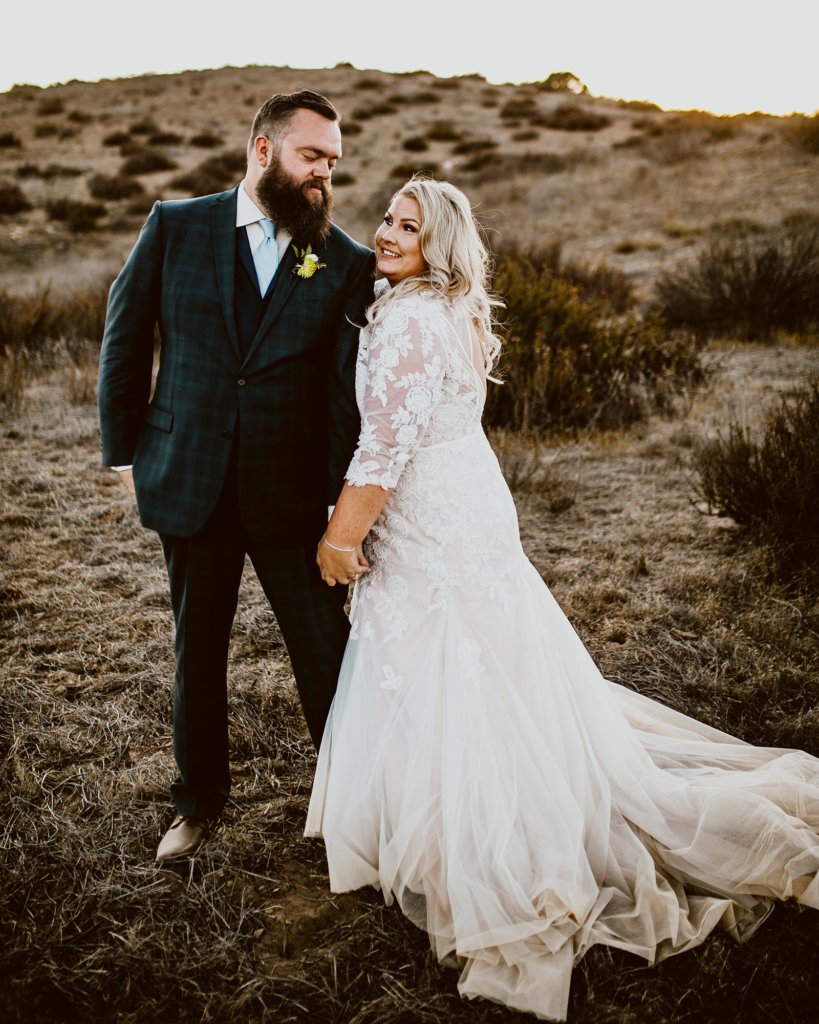 Q: What did you love most about your #CocoMelody dress (es)?
I am so in love with my wedding dress, I could not pick something out about it that I would love the most. I was blessed and was able to do a custom dress and even more blessed that Benjamin at the Los Angeles location was so great in helping me make my vision come true. He nailed everything I asked for, from the fit, to the lace and color.
Q: What do you think about CocoMelody and the customer service?
CocoMelody is awesome. Quality of this dress was impeccable and the staff was amazing.