When budgeting for a wedding, couples often focus only on the high-cost or high-priority items and overlook smaller items. However, the prices for these small items can add up to a big chunk of change. If you want to avoid small incidental costs from causing you to go completely over your budget, consider fitting these common hidden wedding costs into your budget.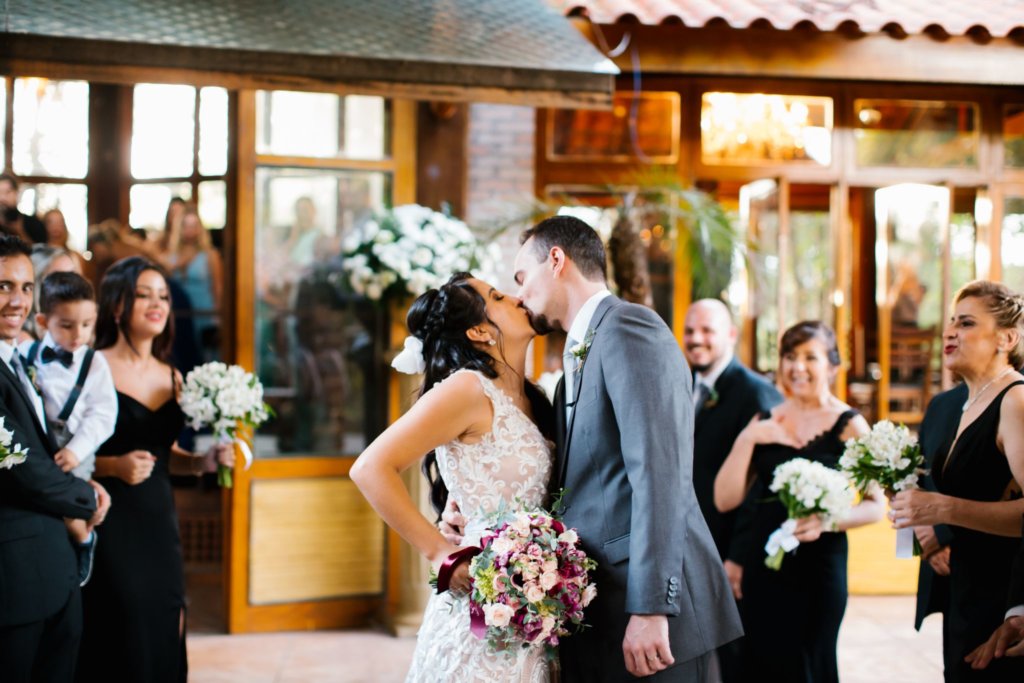 Style: #LD5190, Image Credit: Rafa Ramos Photography
1. Alterations
No doubt, you want to look your best on your wedding day and that means, making sure your attire is as presentable as possible. Wedding gowns often have intricate beadwork and the material they are made out of can be difficult to work with. The extensive time required by seamstresses or tailors to custom fit your bridal gown – whether that be a princess gown or lace mermaid wedding dress – will result in a higher service charge. You should plan on spending at least $100 for your alterations, although at some bridal shops, the cost of alterations can be higher than the cost of the gown itself! You'll also want to ensure that your gown is pressed before the Big Day which may cost another couple of bucks.
2. Bridal gown accessories and undergarments
Brides often forget or underestimate the cost of their bridal accessories and undergarments. Your wedding day isn't the day to wear just any old bra and panties. You'll want a bra that properly supports your figure and one that cannot be seen through your wedding dress. Many brides use a corset bra which typically costs over fifty dollars. Some brides choose to have supportive cups sewn into their dress which can add to your alterations fee. If your dress is form-fitting, you may want a girdle type garment to hold in your stomach. If you have an A-line wedding dress, your dress will probably require a crinoline which can cost over $50 in a bridal shop. You may also want to accessorize your bridal look with a veil or hair comb. Many brides are surprised to find that veils can cost hundreds of dollars on their own.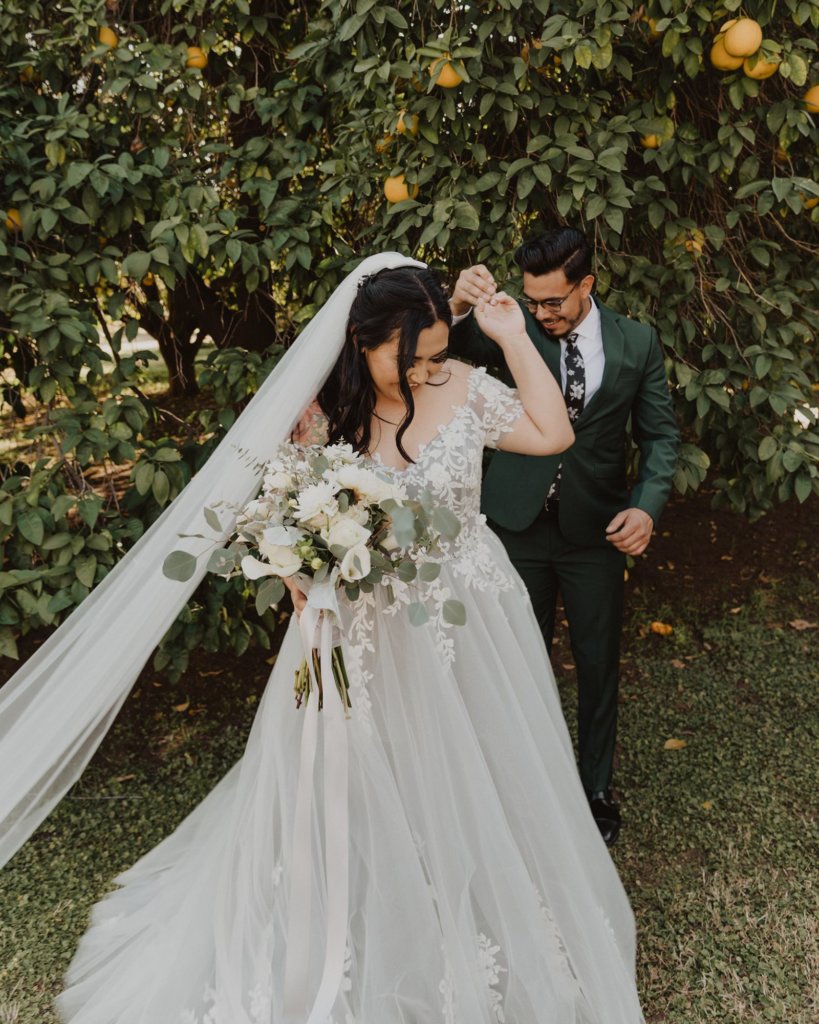 Style: #LD5830
3. Bridesmaids and groomsmen gifts
Your bridesmaids and groomsmen have probably spent a lot of time and money making sure that your wedding day is perfect. You'll want to honor them by providing them with a gift as a token of your appreciation. A larger bridal party should budget more in this category than a bridal party with only 2 or 4 people.
4. Favors
Although favors are usually a small item when priced individually, at a medium to large size wedding, the cost of these small trinkets can really add up. An average favor costs between $1.50 and $3.00. Unless the items are prepackaged, you'll need to box or bag them yourself and should count on a minimum of $1.50 for each favor's packaging in addition to the favor itself.
5. Personalized decorative items
Your wedding is a day you'll want to personalize and make everything your own. It can cost more than you think to personalize all those napkins, matchbooks, and aisle runners though. The key to staying on budget in this area is selecting a few key elements that will be personalized. Using the same printer to personalize all of your items may earn you a discount in bulk pricing.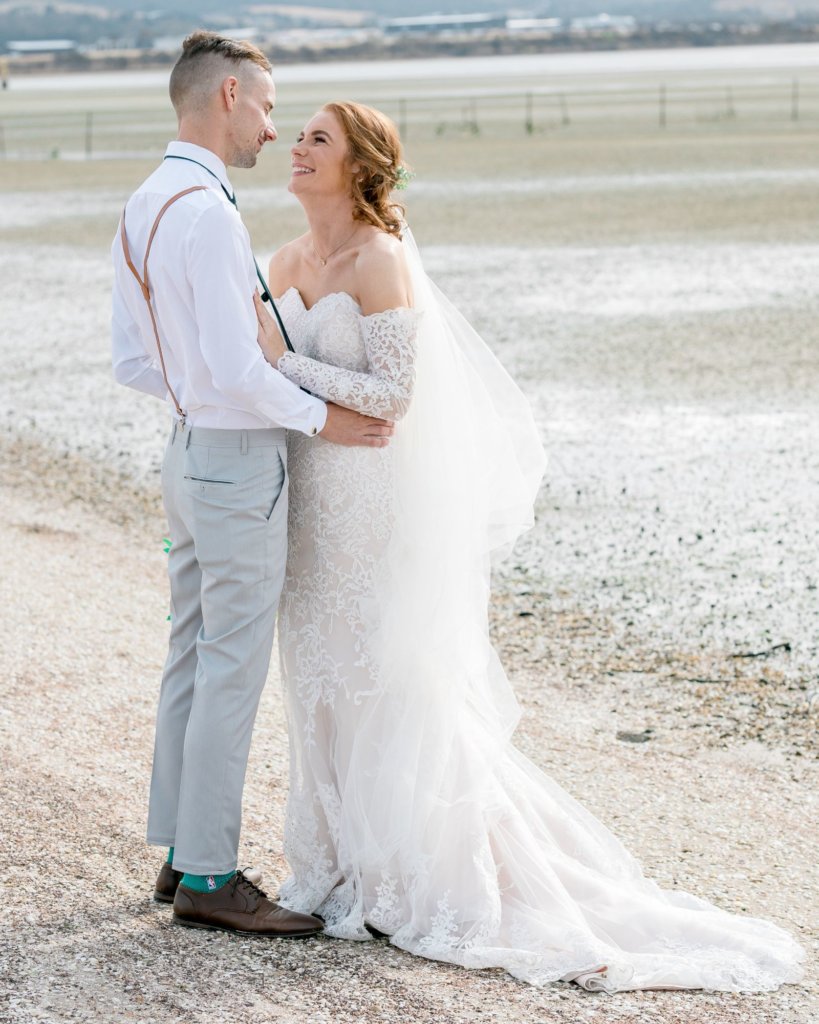 Style: #LD3906, Image Credit: Kat Cherry Photography
6. Taxes and gratuities
This cost will vary depending on your state but plan on setting aside 15% to 22% of your reception's food and drink budget for taxes, gratuities, and service charges. If your caterer is a separate entity than your reception site, you may be charged these fees for both elements. You will also want to set aside money to tip your hairdresser, limo driver, officiant, etc. In the United States, 15% to 20% tip is standard for these services.
7. Licensing fees
Everyone who gets married requires a license to do so. Licensing fees vary heavily by state but can run anywhere from a few dollars to over one hundred dollars. In addition to the regular licensing fees, you'll most likely be required to pay anywhere between $5 and $20 for copies of your marriage certificate. A person who changes their name will require several copies which can equate to over $100 just for the cost of copies of your marriage license.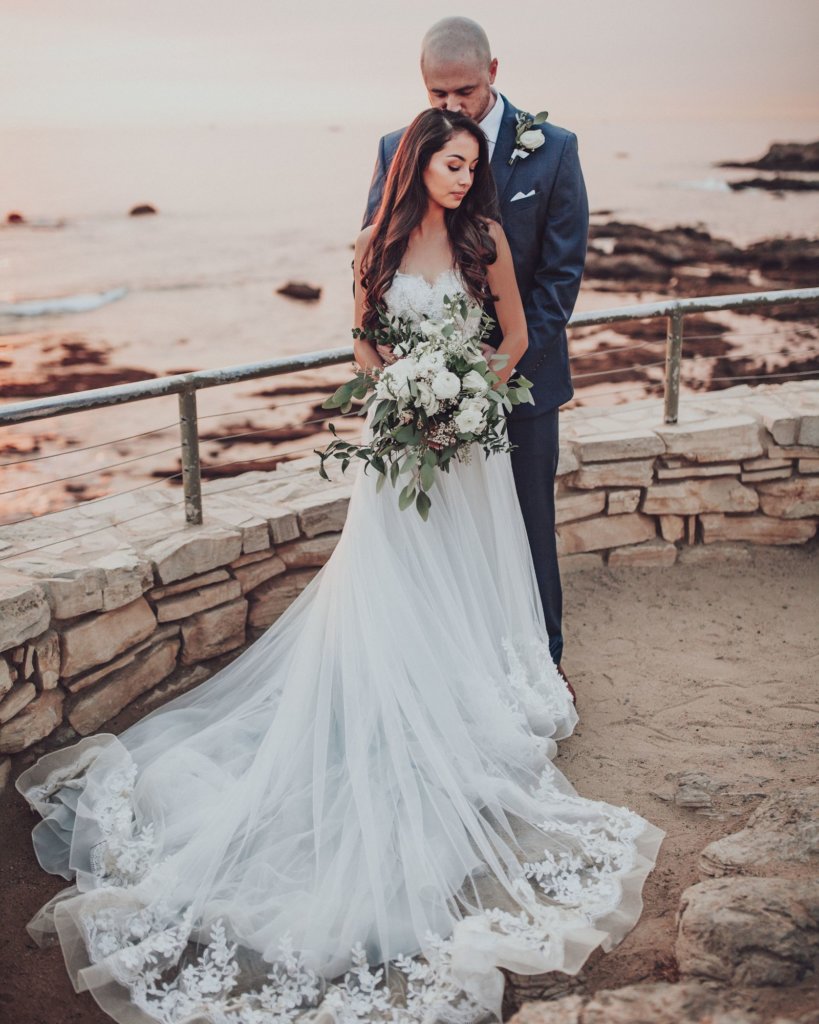 Style: #LD5056, Image Credit: Bethany Jean Photography
8. Overcharges for missing guests/ extra guests
If you're having a plated meal, your caterer will require you to give them a final headcount a week or two before the wedding. Usually, if a guest cancels between the time you send in your final count and the time of your wedding, you'll still be charged for their meal. On the other hand, if you have guests who show up unexpectedly you will need to pay extra for them as well.
9. Stamps
At first glance, the cost of postage may not seem like a large expense, but the cost of stamps can add up. If you send out 100 invitations you will be paying $44 to send the invitations plus $44 for the RSVPs. That's a minimum of $88 extra dollars to spend on stationery. Most invitations will cost over 44 cents to mail though. The odd shape of many invitations can add anywhere from 17 cents to a $1 onto the base price of your postage. Plus, you'll want to consider how much it may cost you to mail Save the Date cards and thank you notes after the wedding. Unless your wedding is very small, plan on spending over $100 on your postage alone.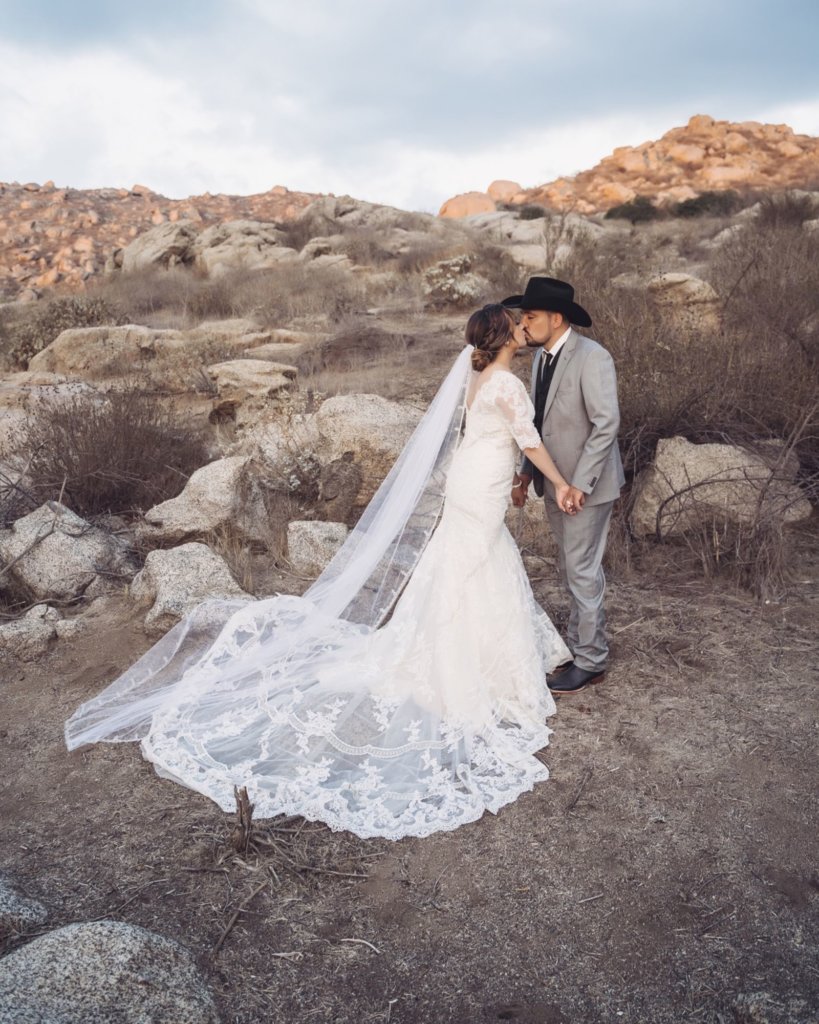 Style: #LD3859, Image Credit: FunLovinCameras
These small items may add well over a thousand dollars to your budget. So, be sure to consider all of these incidental costs when planning your wedding budget.