The bridal bouquet toss is a time-honored ritual which is commonplace in most American weddings. It's certainly not something that any bride has to do, however, and a fair number of brides these days are looking for something else to do with their bouquets.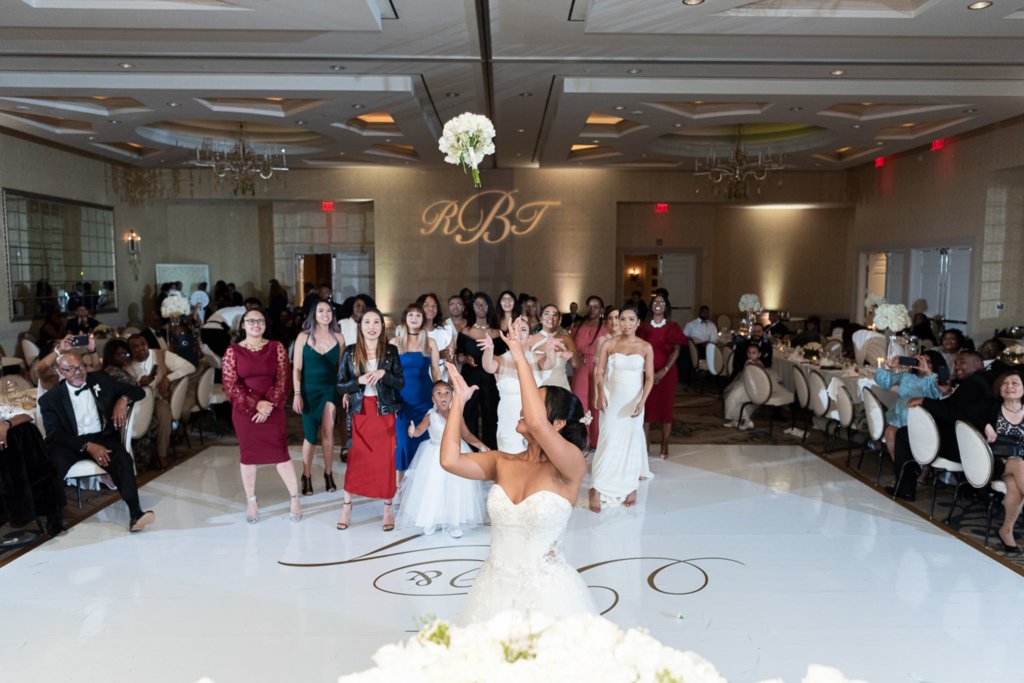 Style: #PR3498, Image Credit: Olvera Photography
1. No bouquet toss?
Whether you choose to include this longstanding tradition in your big day or "toss" it is completely up to you. Although we will say that singling out the singles with this ritual isn't as relevant today, when many people wait longer to tie the knot and some even choose to remain single. You may prefer to spend your party moments catching up with distant guests and dancing to the music, instead.
Here are some more reasons why you shouldn't include the bouquet toss in your wedding.
Reason 1 – You want to preserve your friends' dignity.
Perhaps you're afraid that your friends will get overly competitive about being the one to catch the bouquet. It's cute to see your attendants in their pretty dresses and jewelry lined up in eager anticipation, but far less cute to see a couple of women wrestling on the floor tearing the bouquet to shreds. If you're worried about preserving your friends' dignity, skipping the bouquet toss might be wise!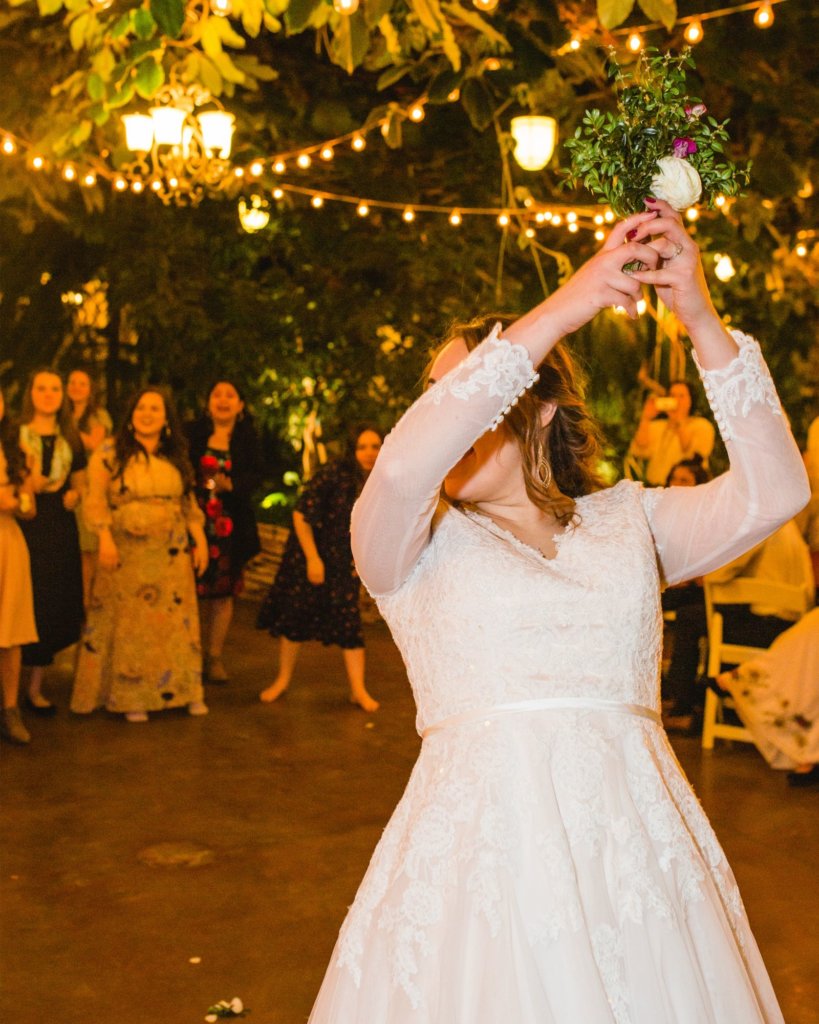 Style: #LD4432, Image Credit: Charissa Lee Photography
Reason 2 – Many guests may not want to get in on the act.
If some of the singles in attendance are unwilling to be a participant, but go along to be polite to you, the event won't be fun for them and may even make them uncomfortable, a feeling which is sure to spread among other guests observing the custom.
Reason 3 – There's less party time.
If your dance floor is rockin', why screech the party to a halt? Even small customs, like the bouquet toss, take a little time to organize. You can expect to spend 10 to 12 minutes gathering the participants, and watching rowdier singles prolong their moments in the spotlight. While others are distracted, guests who aren't caught up in the moment may take this opportunity to leave.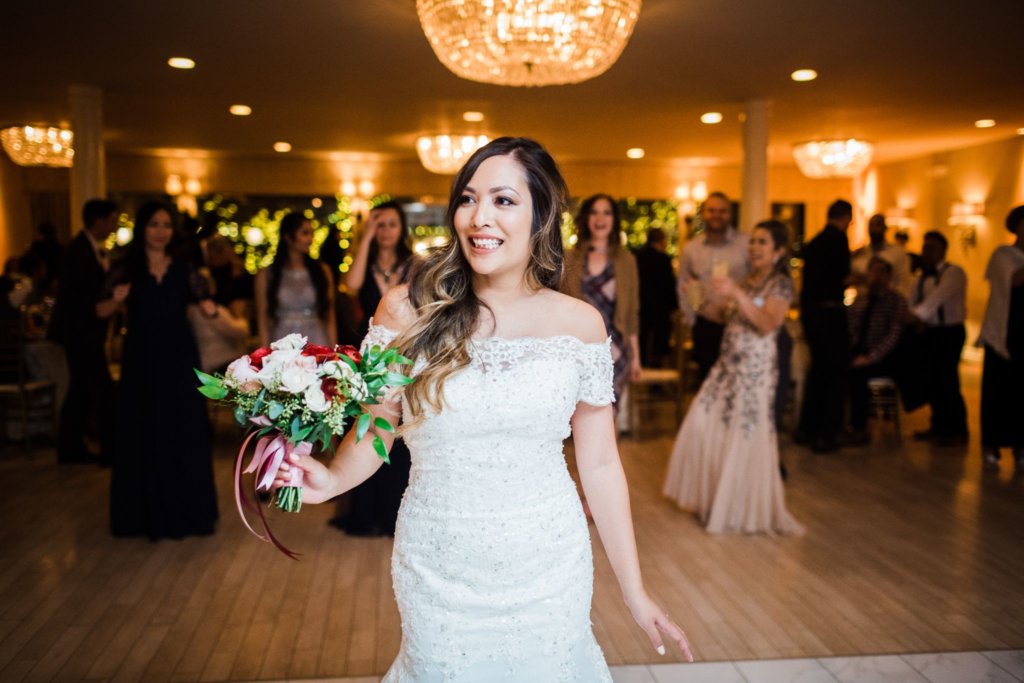 Style: #h1pn0352, Image Credit: Maile Lani Photography
2. Alternatives to bouquet toss
Whatever the reason, there are plenty of great things to do with your bouquet other than tossing it, such as:
Alternative 1 – Lay it on the feet of a statue of the Virgin Mary.
This custom is not an official part of Catholic wedding rites, but it's quite beautiful nonetheless. If you think you might wish to go this route, wear a white custom wedding dress and choose a "pure" all white bouquet. White lilies are particularly associated with Mary.
Alternative 2 – Lay it on the tombstone of a dearly departed loved one.
This could be a very meaningful part of the wedding for a bride who has lost a beloved father, sister, or grandparent, especially if their presence was sorely missed at the wedding. The visit to the cemetery should be saved for the day after the wedding, as you really want to focus on the joy of the event on the big day. While it'll surely be bittersweet, placing your bouquet in tribute to a relative who has passed away is a touching thing to do. What a special way to feel like you're in some way including that dear person in your wedding.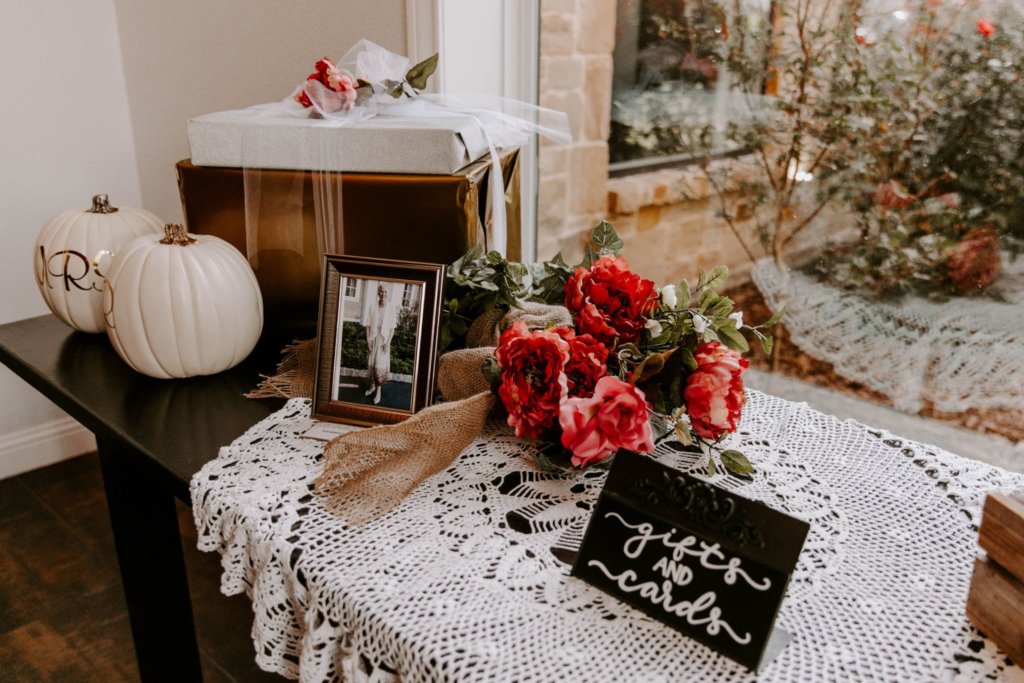 Image Credit: Taylor Sivard Photography
Alternative 3 – Keep it.
Of course, some brides just feel like their bouquets complement their wedding gown flawlessly or are too gorgeous to toss or give away. In that case, plan to keep your bouquet and have it preserved. Since cut flowers will start to wilt very quickly, it's imperative to have the bouquet delivered to the preservationist the day after the wedding. If you wait until you return from your honeymoon, it'll be too late! Some brides opt to preserve their bouquets by drying them. This works quite well with roses; simply hang the bouquet upside down and allow the petals to naturally dry out. While the color will fade over time, it's a great low-tech method of keeping your bouquet beautiful for a bit longer.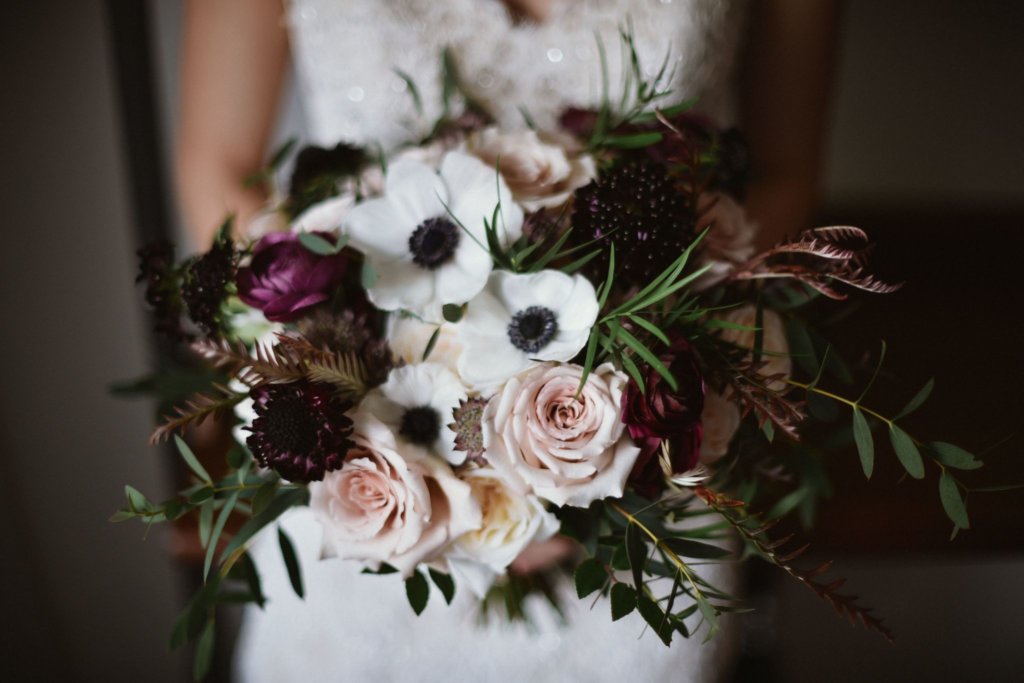 Style: #CWXT14061
There's no reason for you to feel like you have to toss your bouquet if it's not your style. With so many other great options, you can rest assured that your bouquet will have continued life after the wedding.