Another day, another royal wedding! Princess Eugenie tied the knot yesterday with wine merchant Jack Brooksbank at Windsor Castle and looked every inch the perfect modern princess. Congratulations to the newlyweds, Princess Eugenie and Jack Brooksbank!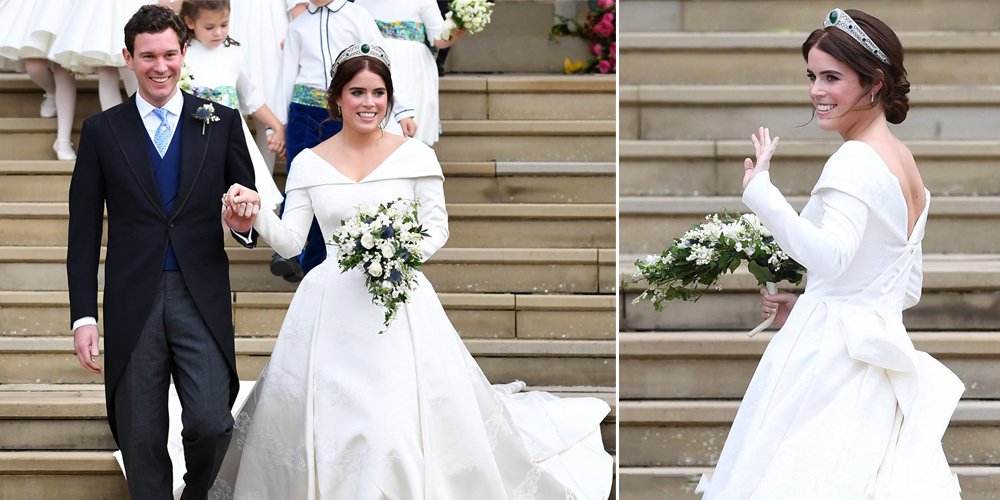 Also, Princess Eugenie's classic ball gown is one that we won't easily forget about. Designed by London Fashion Week favorite Peter Pilotto and Christopher De Vos, the gown featured a corset, fitted bodice and full pleated skirt and was just breathtaking. We especially loved the neckline – a wide-neck V shape, which folded around the shoulders into a low back and showed off the scars from an operation Eugenie had for her scoliosis aged 12. What a simply stunning bride!
On a budget but also want to go for something similar like Princess Eugenie's wedding dress? Let us inspire you…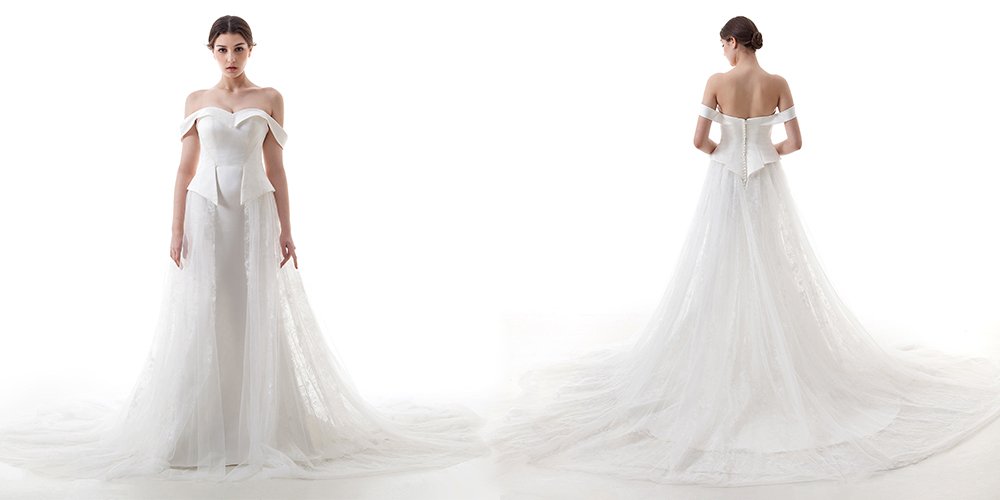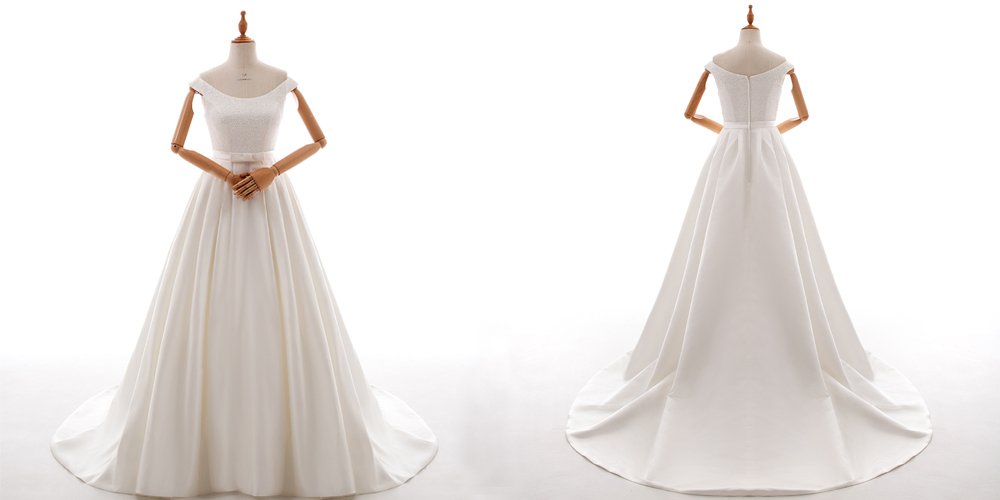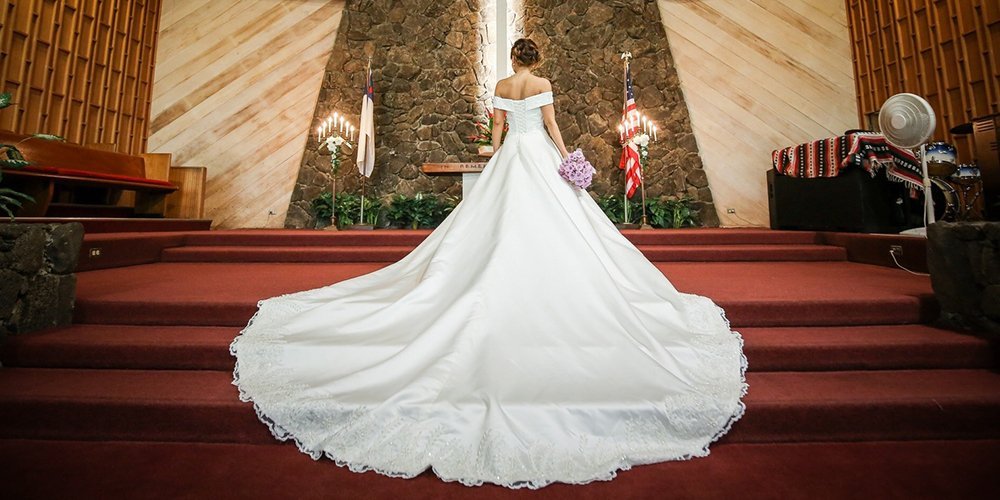 What were your thoughts on Princess Eugenie's wedding dress? Our #RoyalWedding inspired bridal collection will be launched on October 22nd (PDT). Pls stay tuned!