Tegan & Jamie exchanged their emotive vows in Concordia Lutheran College, Toowoomba, Australia. Their wedding featured grape purple and silver color which showed a glamorous & sparkling feel. We're also in love with the greenery backdrop! Check out some beautiful wedding pictures below:
All photos were taken by Sue Rielly Photography.
Wedding Dress Style: #CWLT1300C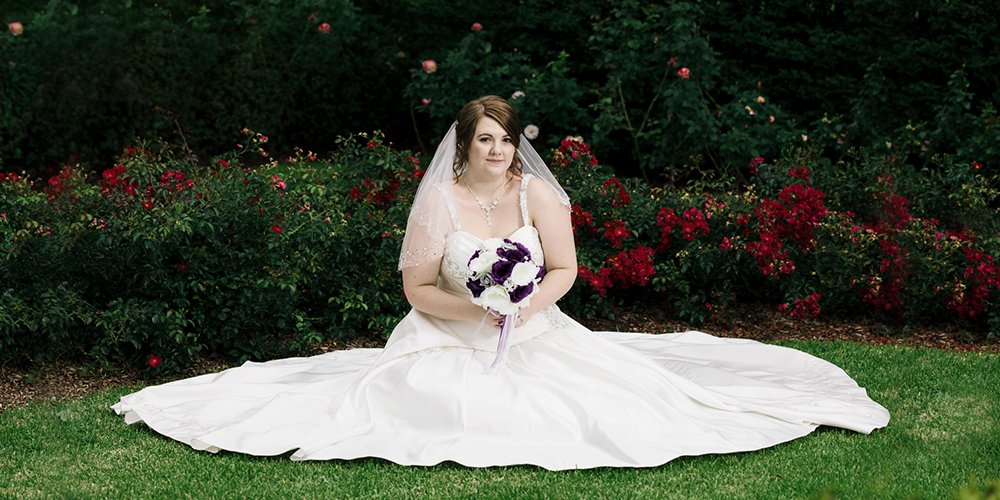 Q: Any advice or tips for future Mrs.? 
Don't put too much stress on the whole day what will be will go along for the ride and it can still be perfect on a tight budget. 
Q: Tell us your love story! Where & How did he propose? 
Jamie added me on Facebook and we started off by just chatting, we both have a son each, Eli and Elijah and had a lot of things in common. We clicked very strongly very quickly within 2 months he proposed on the beach the day after his older brothers wedding. I said yes and we very quickly set a date for the wedding… We are now married just 2 weeks after our 1 year anniversary and both couldn't be happier.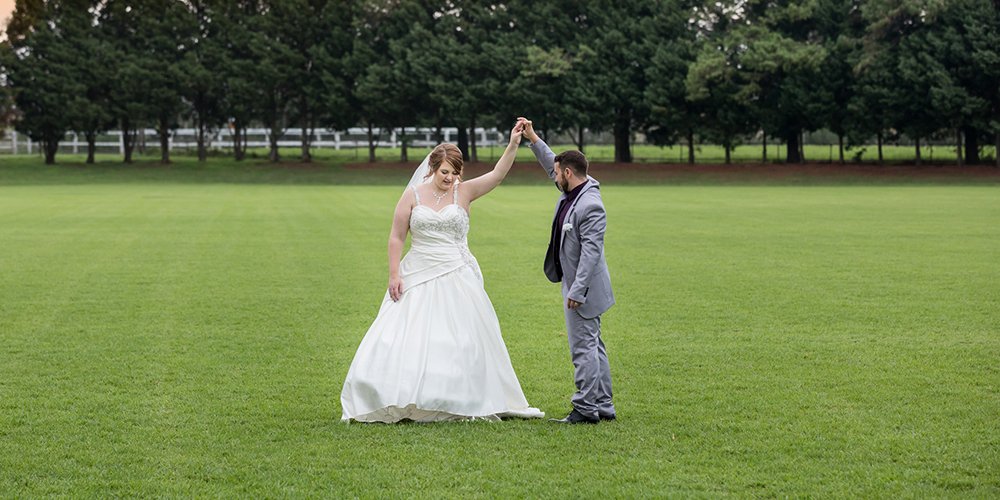 Q: How would you define the message " Dare to Love"?
Sometimes in love, you have to step out of your comfort zone to fall in love and more importantly stay in love. It's not for the weak at heart. Dare to love is like are you up for the challenge. Do you have what it takes to be pushed to your limits and to do what it takes to live as one working together rather than all for yourself? 
Q: What was the inspiration behind your wedding theme?
I originally wanted black and purple but hubby wanted a grey suit so we changed to purple and silver and nothing goes better with silver then diamonds and that real glamorous sparkling feel.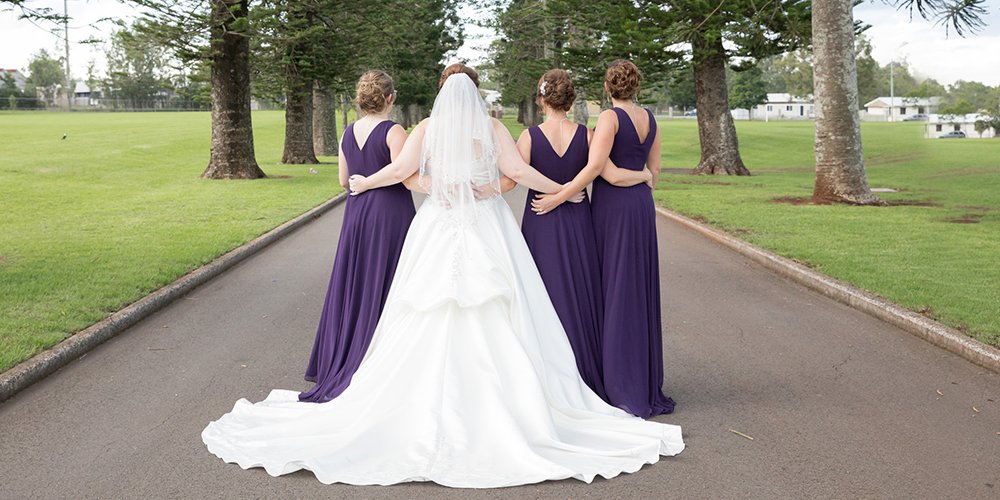 Q: Did you enjoy the wedding planning process? Why or why not? 
I did not enjoy it. There's so much to do and think of and expectations from others and people judging every decision you make is not fun for me. And just when I thought I had everything under control my partner lost his job  The cost of a wedding is crazy to let alone unemployed with 2 small children to feed and care for but I did everything as cheaply as I could and handmade a lot of things including my own wedding cake. Which took pressure off the bank account.
Q: What was the best/most memorable part of the day? 
My favorite part was our couple photos. The calmness after the crazy was so nice. My husband was so good and helpful through the photos it made me love him even more..guys don't like posing for photos at the best of times but he embraced every moment and went above and beyond for me so we'd have gorgeous photos because it was important to me.
Q: What did you love most about your #Cocomelody dress? 
Seeing as we were on a budget I was disappointed with potentially not being able to afford a stunning wedding dress. I ordered online to save money without even trying on a dress and with that thought in the back of my mind that the quality wouldn't be good or it wouldn't fit simply because it was so cheap. To be honest I didn't have high hopes for it. When it arrived I was absolutely astonished by my dress I couldn't believe how gorgeous it was and it literally bought me to tears that I had this designer looking dress that fit perfectly and it didn't cost me an arm or a leg.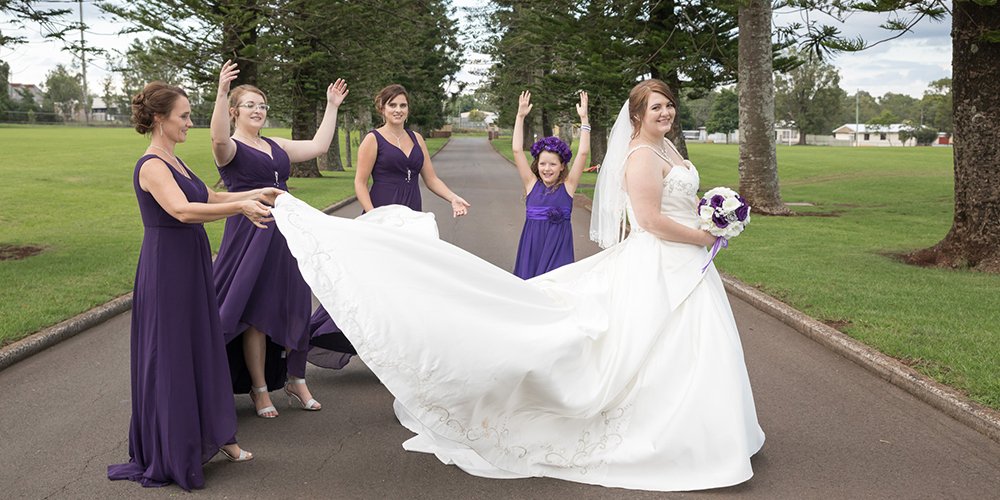 Q: What do you think about Cocomelody and the customer service?
The customer service was great I hadn't thought about a petticoat and received an email after I ordered saying the dress would look nice with one they helped and guided me to picking the right one and making sure I had to input the right measurements for my order. 
I have recommended Cocomelody every chance I could to brides on fellow Facebook groups I couldn't fault my experience with Cocomelody in any way.