Lucy & Skylar's wedding had a simply beautiful feel. Surrounded by their loved ones, they celebrated their love with colors of navy and copper in The Old Meeting House in Salt Lake City, and Lucy looked gorgeous in her dream tulle gown! Read more about their adorable love story, and check out some of our favorite pics from this amazing wedding below! 
All photos were taken by Sarah Dixon Photography
Wedding Dress Style: #LWWT15019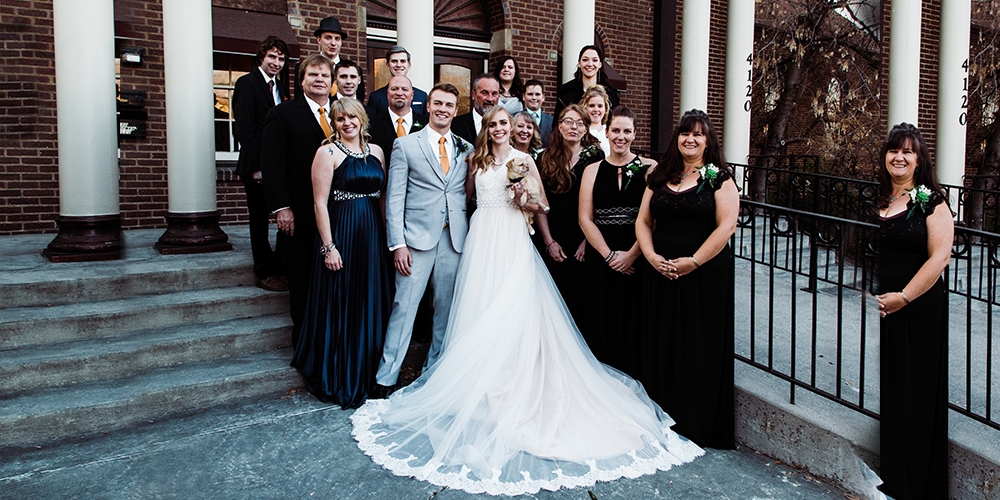 Q: Any advice or tips for future Mrs.?
When it comes to wedding planning, there is nothing wrong with taking your time and making everything exactly how you want it to be. Having a longer engagement and giving yourself enough time to plan the wedding is better for everyone involved.
I went in the night before our wedding to set up our venue exactly how I wanted it to be. But after having the floral arrangements put together on the day of, I didn't take a moment to see our ceremony and reception space as the final product. I think that will be my biggest regret. Not enjoying all of the work that went into making the space so beautiful.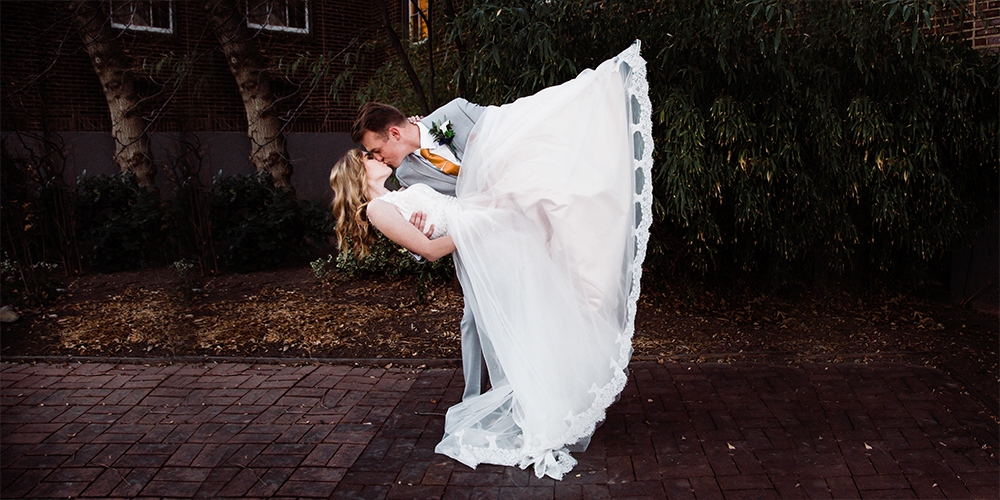 Q: How did you meet? And where did he propose?
Skylar and I went to the same Junior High School. We met each other when we were thirteen. We rekindled at 21 and things went from there. Skylar proposed at The Whisper Dome in Draper, Utah, because that is where one of our first dates took place. He had a photographer there who captured our moment!
Q: What was the inspiration behind your wedding theme?
The inspiration behind our wedding theme is basically just the key to our lives. We live a simply beautiful life. There is beauty in even the smallest of things. I didn't want to go too far above and behind making the wedding 'too much'.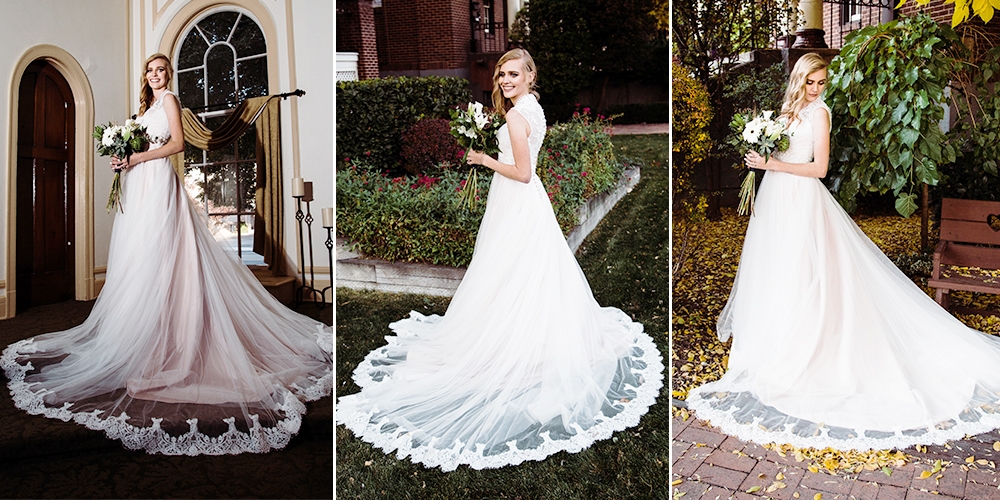 Q: Did you enjoy the wedding planning process? Why or why not?
I enjoyed the wedding planning! I am extremely detail oriented. I had the same to do list written out three different ways, on our computer, my phone, and a hand written copy. I planned everything down to the smallest of details. I would be just fine doing it all over again!
Q: What was your hubby's reaction when he first saw you on your big day?
We did not want to do the first look. Skylar didn't see me or the dress until i was walking down the aisle and it was so worth it.
Q: What did you love most about your #Cocomelody dress?
My wedding dress was basically perfect! The detail was so beautiful. My favorite part would have to be the back. I wanted something with sleeves, or I guess, just not strapless. The beading was so gorgeous with the lace detail and the rose buttons. We also added on the lace bottom which I think completed the look. I was worried about not going with white that I wouldn't have that bridal feeling and that was definitely not the case.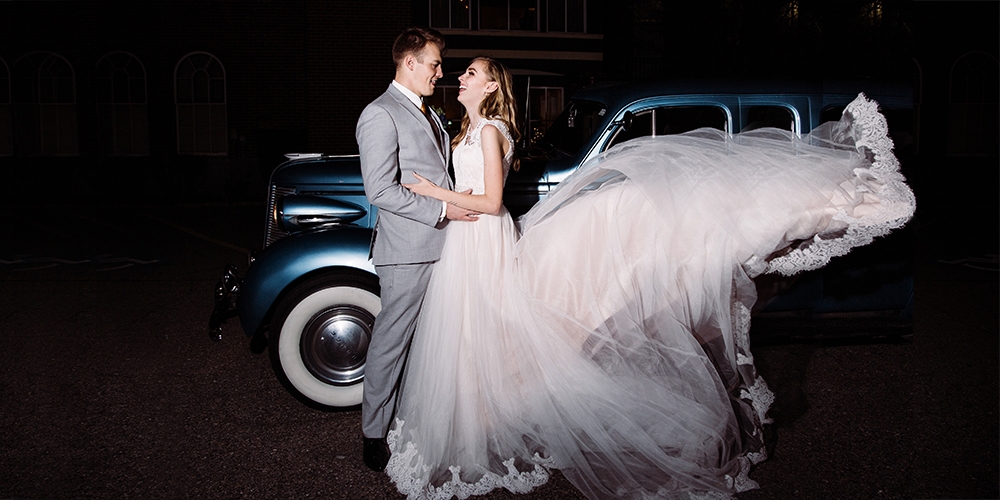 Q: What do you think about Cocomelody and the customer service?
We flew out to the LA store because I wanted to see the Cocomelody dress in person before ordering. The consultant I had said I should try on at least 5 dresses which I knew was unnecessary. I knew the dress I wanted from looking online and as soon as I walked in and saw it, I knew it was the one. I did try on 3 dresses so I could be sure, and I'm so glad I did, because that is the reason we added the custom lace to make my perfect dress.