Black Wedding Dresses are definitely a fashion trend for modern brides! More and more brides-to-be are looking for the gothic queen vibes. Here are some of our favorite black wedding dresses, and you can explore the full list here to find more black dress options.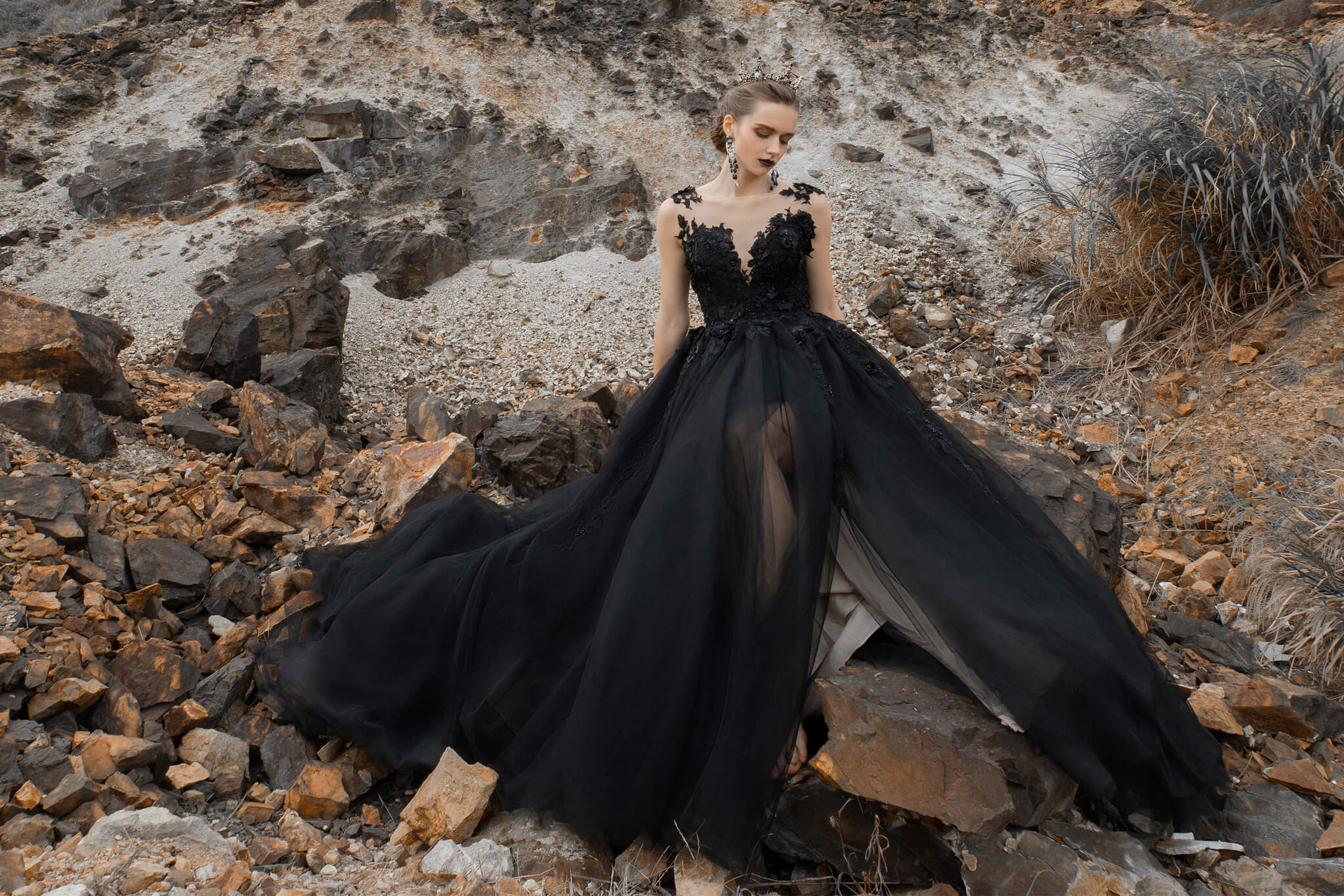 Dress Catalina / Dress Colette / Dress Mariana / Dress Alisha
Dress Milena / Dress Karter / Dress Hayley / Dress Carter
Dress Carmen / Dress Gracie / Dress Ana / Dress Quinn
Dress Joyce /Dress Lena /Dress Giulia / Dress Saya /
Dress Camilla / Dress Emery / Dress Brielle / Dress Mylah
Dress LD3906 / Dress LD3932 / Dress LD3905 / Dress LWXT16001
Dress LD5731  /Dress LD4395 / Dress LD4604 / Dress LD4432
Explore more Black Wedding Dresses here.
BTW, Welcome to join our #CocomelodyBride Facebook Group ( Facebook Group Name: Cocomelody Dress Shopping Tips & Reviews), there are many brides who shared their black wedding dresses in the group, why not join to talk to the brides and get inspired!
Featured Cocomelody Brides Wearing Black Wedding Dresses