Margarita & John had their Vintage Victorian Romance themed wedding last summer in Cold Spring, New York. We loved reading their wedding stories and we are so honored to help Margarita create her dream wedding dress which perfectly matched her wedding theme! Sending best wishes to this sweet couple!
Wedding Dress Style: Customized Version of the Dress #LH190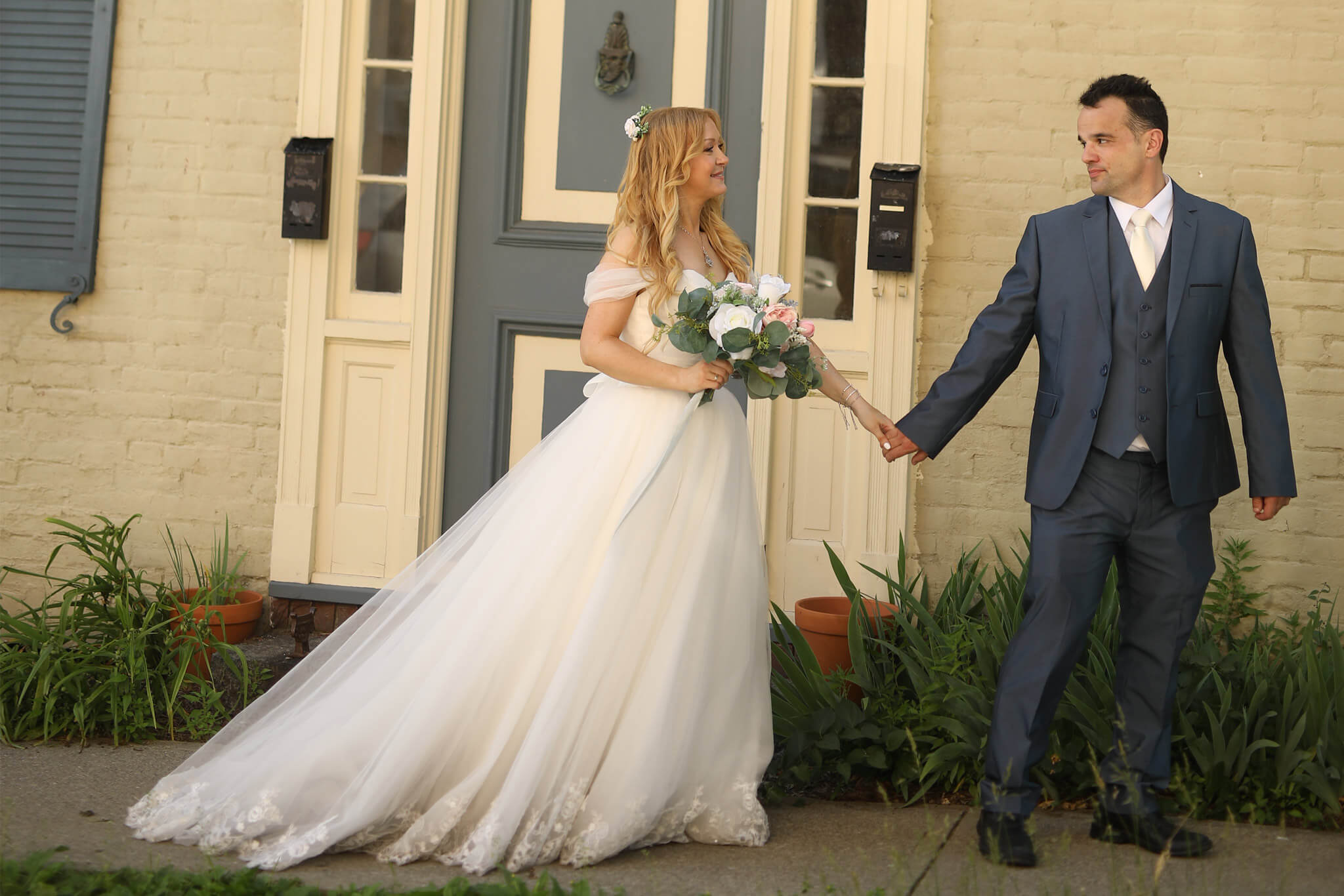 Photo Credit: Dreamlife Photos & Video
Q: Any advice or tips for future Mrs.?
Don't try to do all the planning and decoration yourself:) I had a clear creative vision for our wedding. But I didn't know how to delegate responsibilities to others or explain clearly what I wanted. I love how our wedding turned out. But, because I did all the design, decoration, and production planning myself, I didn't get as much time to enjoy my special day as a bride. I felt like a "production manager" who needed to make sure that everyone was happy and safe. Find a way to delegate tasks, so you have more time to enjoy your special day.
Q: What was the inspiration behind your wedding theme?
I have always loved the Victorian and Vintage styles. When we chose Cold Spring NY as the place for our wedding, it became an inspiration for our special day. Partially, this was due to the fact that we took our very first getaway trip. But also because we fell in love with its beautiful romantic Victorian style. Every detail I created for the decor and the dress style was meant to match the vintage theme of the magical town of Cold Spring, NY.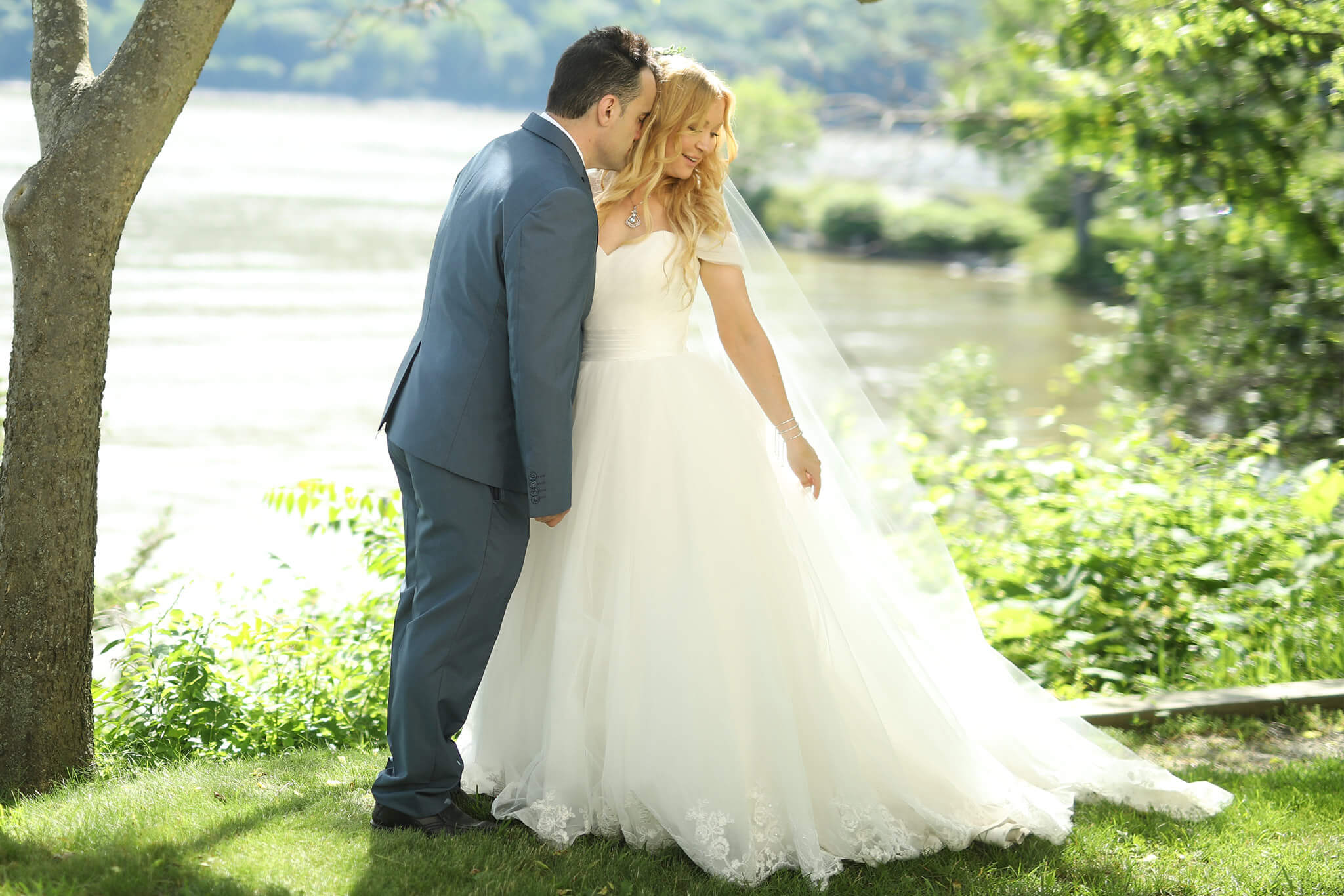 Q: Tell us your love story! 
John & I met in July of 2015 on match.com. From our very first interaction, I felt as if I knew him, and as if our souls were connected somehow. As we continued to get to know each other, we realized that our falling in love was meant to be. We always say that our meeting happened at the time when we both began to lose hope in love. We feel that God brought us together at His perfect time to give us back faith in Him, faith in love, and faith in life.
Q: What was the best/most memorable part of the day?
We were very lucky to have the most beautiful sunny day in June. My favorite part was walking around our special place of the village of Cold Spring NY with my hubby, taking photos and filming a video in my Victorian-inspired gown, which fit so perfectly with the theme of the town.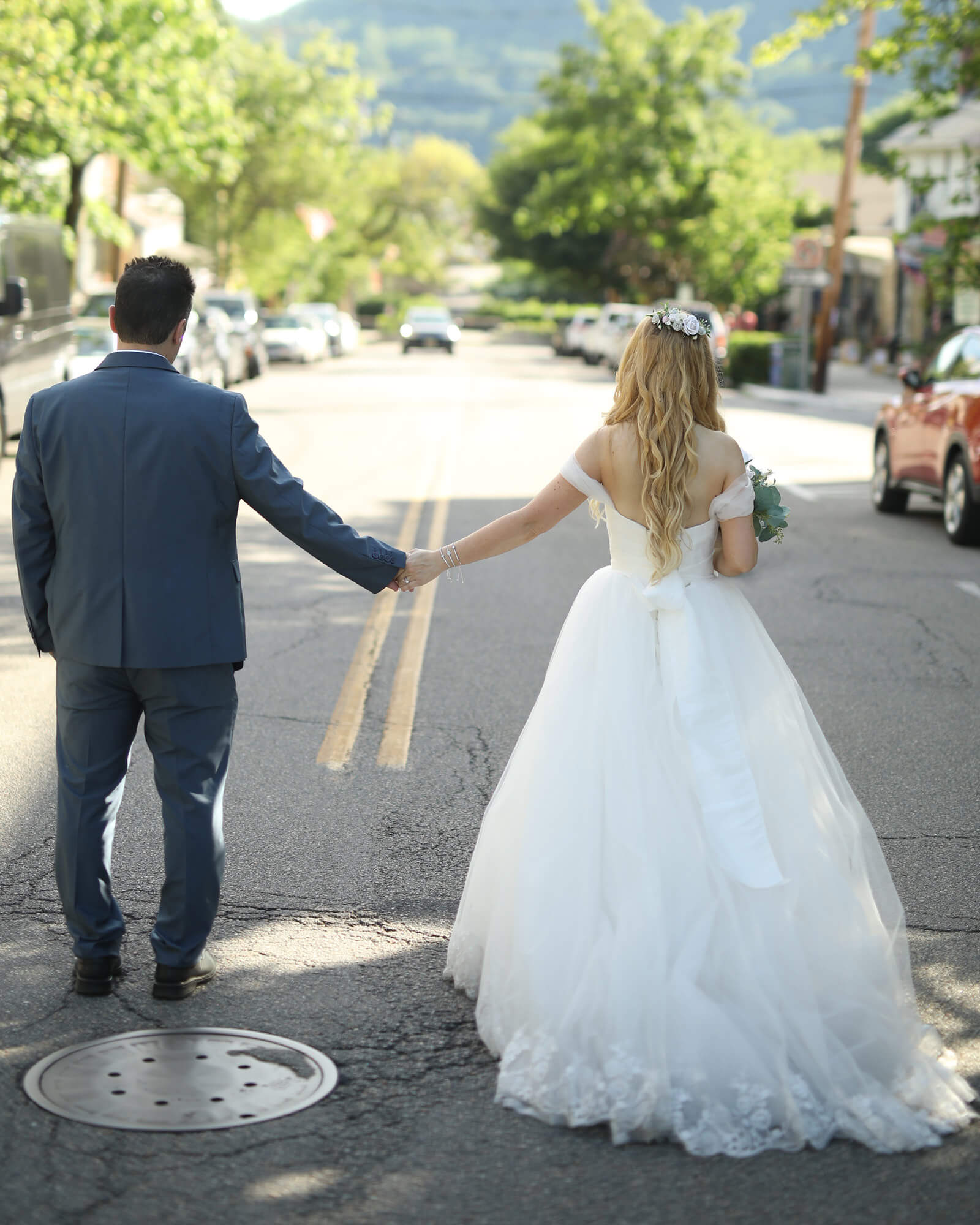 Q:  Where did you hear/find Cocomelody?
I feel so grateful to have found Cocomelody! After we got engaged and I started researching wedding dresses, venues, etc, I became concerned if we could do anything besides eloping, due to how expensive everything was. I became "stuck" in my planning, as I couldn't imagine buying a dress for over $1000. In addition, all dresses in boutiques looked the same. It was important to me that my wedding expressed my unique individual style. My friend Rossy told me about Cocomelody, and about how affordable those dresses were. When looked at your website, I found so many dresses I could afford, and so many unique gorgeous styles that I could make my own. Thanks to Cocomelody, that I was not just able to afford a dress of my dreams, but I was able to make it my own by customizing it. With all the money that we have saved, we were able to invite all our closest family members to share our special day with us. I'm not sure if this day would have happened if it wasn't for Cocomelody.
Q: What did you love most about your Cocomelody dress?
My dress was perfection! I loved my back corset, the elegant lace on the bottom, the full tulle skirt, and my off-shoulder sleeves. With the help of Cocomelody we were able to create my dream Victorian-inspired gown.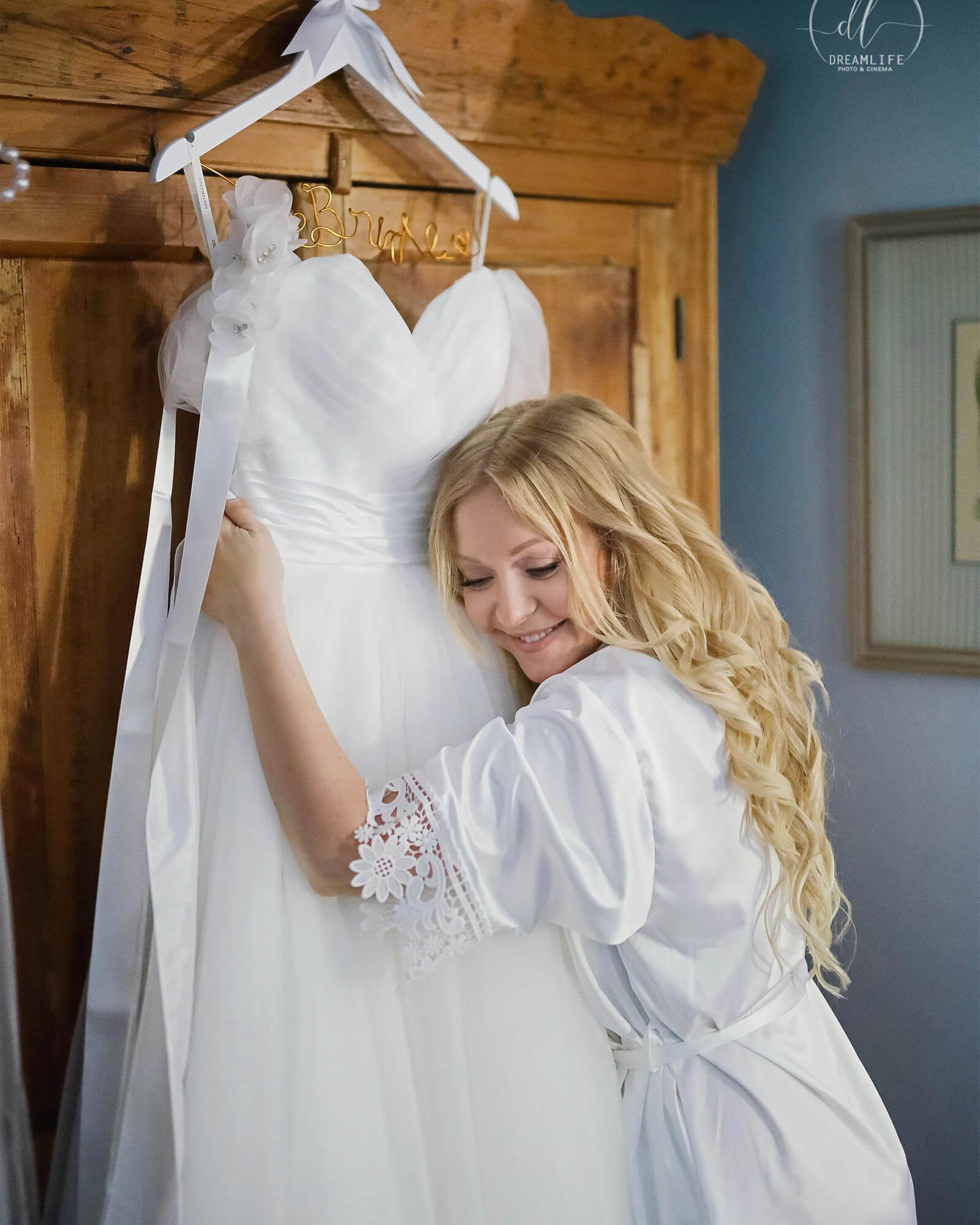 Q: What do you think about Cocomelody and their customer service?
Cocomelody is a dream come true for any bride on a budget, but who also doesn't want to compromise the quality and style. If you ever dreamed of designing your own wedding dress, and expressing your own individual style in your wedding, while saving a lot of money in the process, Cocomelody is the place for you.