Jayla & Timothy had their Christmas wedding last year in Honolulu, Hawaii. So much fun looking at their wedding photos! we are so honored to be a part of their big day! Jayla looked absolutely gorgeous in her dream cocomelody dress and that veil definitely completed her gorgeous bridal look! Congratulations Jayla and Tim!
Wedding Dress Style: #LD5714
Wedding Veil Style: #AV18019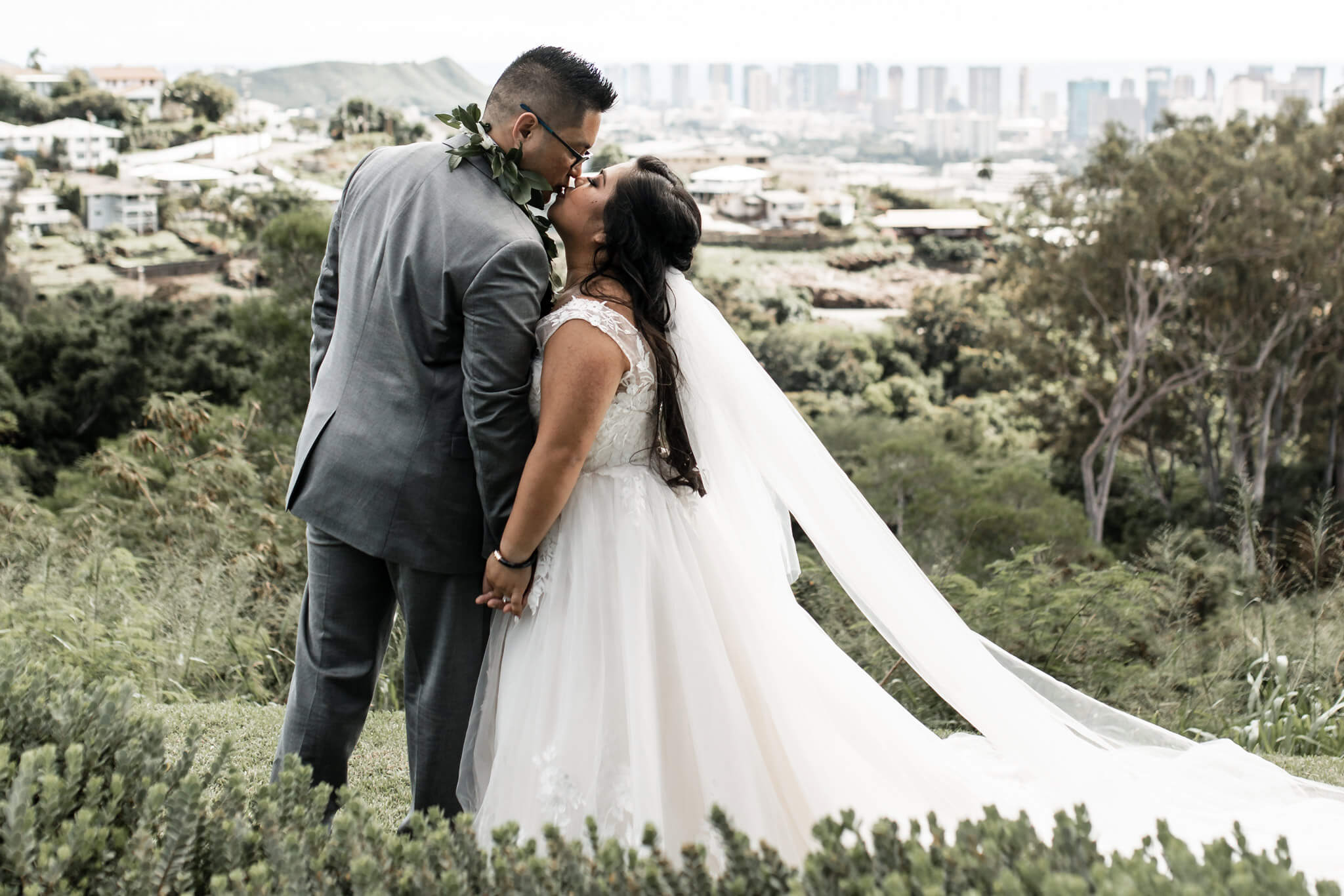 Photo Credit: Aloha Media Production
Q: Any advice or tips for future Mrs.?
Don't overstress over everything! Just enjoy the process. Take in every moment because it's gone in a flash!
Q: What was the inspiration behind your wedding theme?
Christmas was my inspiration. It's been 7 years since I've been in Hawaii for Christmas time with my family. I wanted to have Christmas surround us.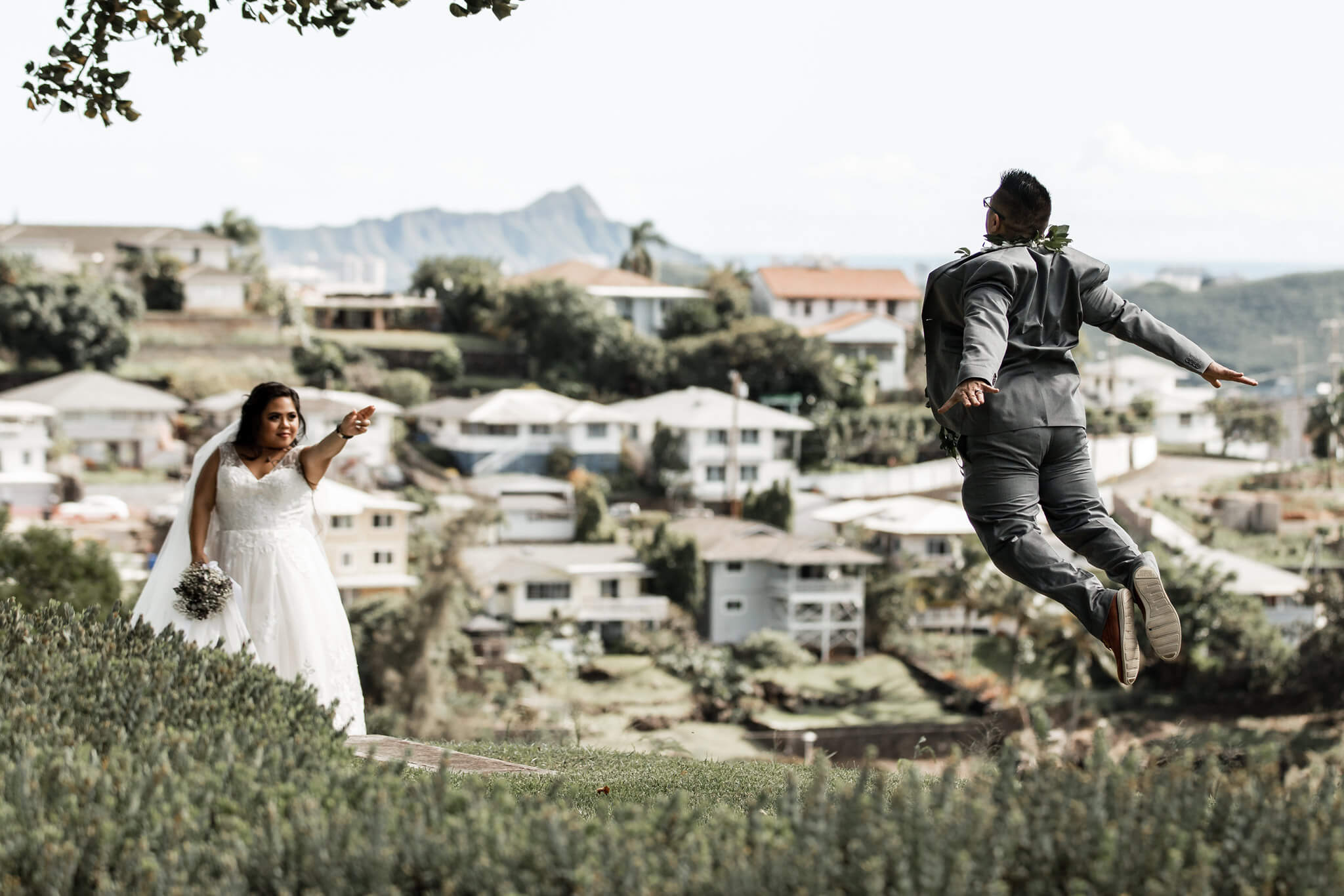 Q: Tell us your love story! 
Tim and I met on Tinder. Lol. We never thought we would find Someone we wanted to build a life with on an app. But, in the beginning, we lied to our family and told them we met at a coffee shop…and that lasted about 3 years lol
Q: What was the best/most memorable part of the day?
The most memorable part of the day for us was sitting down at our sweetheart table at the reception and watching our friends and family enjoy the night. I loved watching my cousin fall on her face trying to catch the bouquet and my family getting down on the dance floor.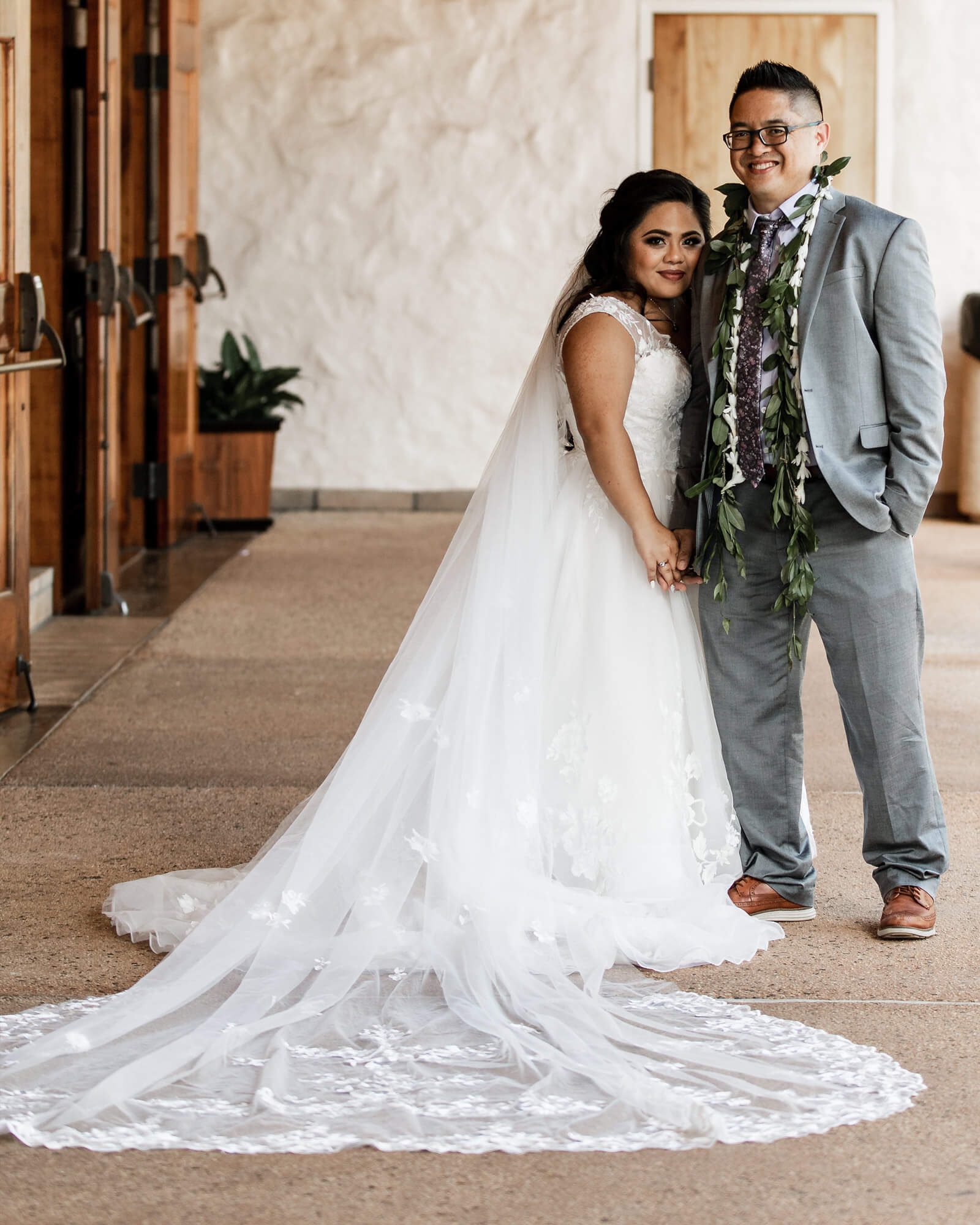 Q:  Where did you hear/find Cocomelody?
I heard about cocomelody through Instagram and wedding dress research. I instantly fell in love with 115 of your dresses lol. Which, I brought down to 15 before my in-person appointment and then final 5 at the actual appointment. I found the winner in 20 minutes.
Q: What did you love most about your Cocomelody dress?
I loved how perfect it was for my body type. The straps and the detail were amazing! But that train on the dress was my favorite part.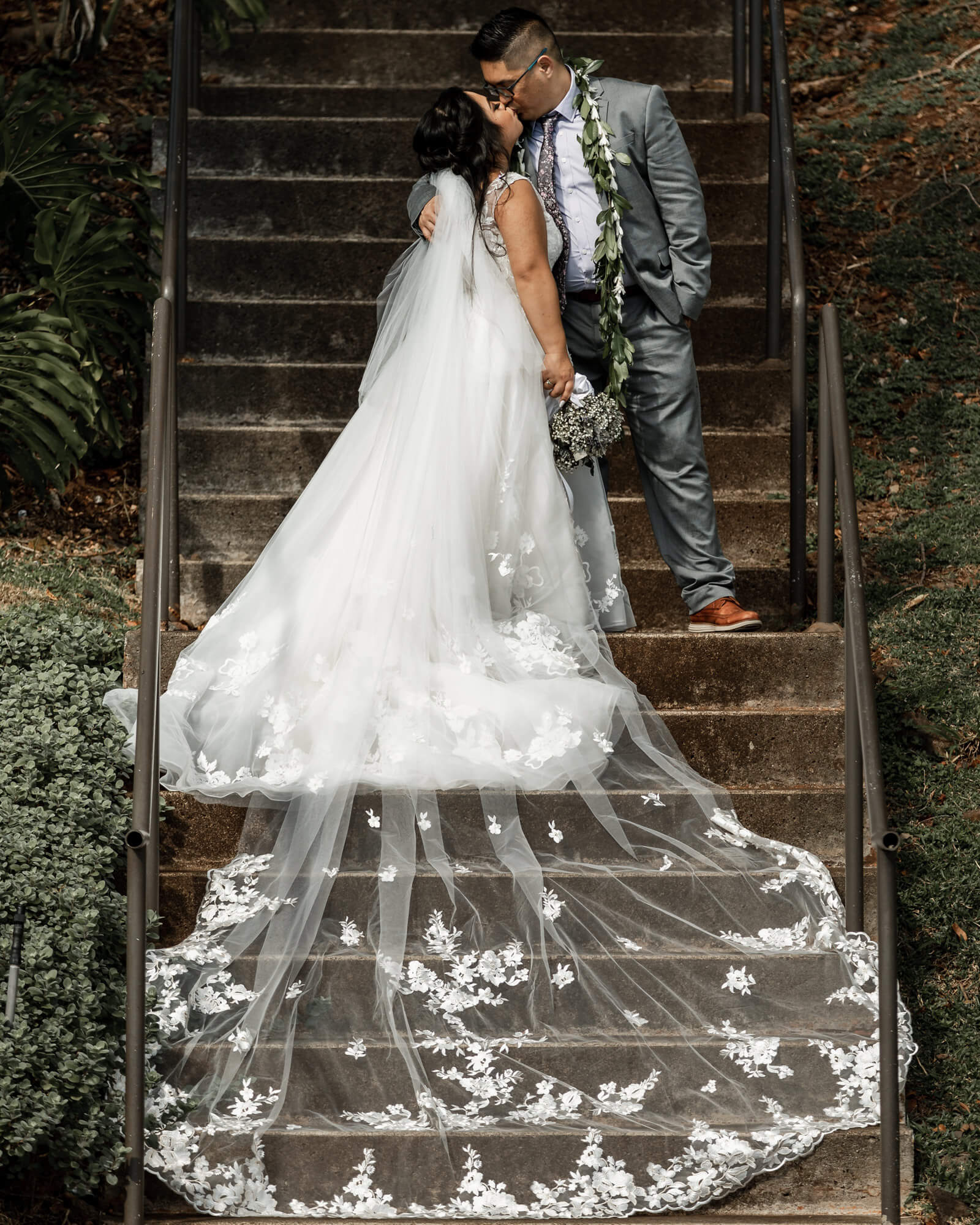 Q: What do you think about Cocomelody and their customer service?
I think cocomelody is amazing! Absolutely recommend cocomelody to all my friends who are getting married.