Bridal garters, like countless other traditions, are becoming less popular as time passes by, gradually being replaced by more across-the-board wedding reception activities. That being said, bridal garters can still add a great finishing touch to your wedding reception.
But what exactly is a bridal garter and do you really need one for your wedding?
A garter is actually an article of lingerie, a band used to hold up silk stockings. Many years ago, stockings did not have incorporated elastics like today, so ladies used to hold them in place with a band around their leg.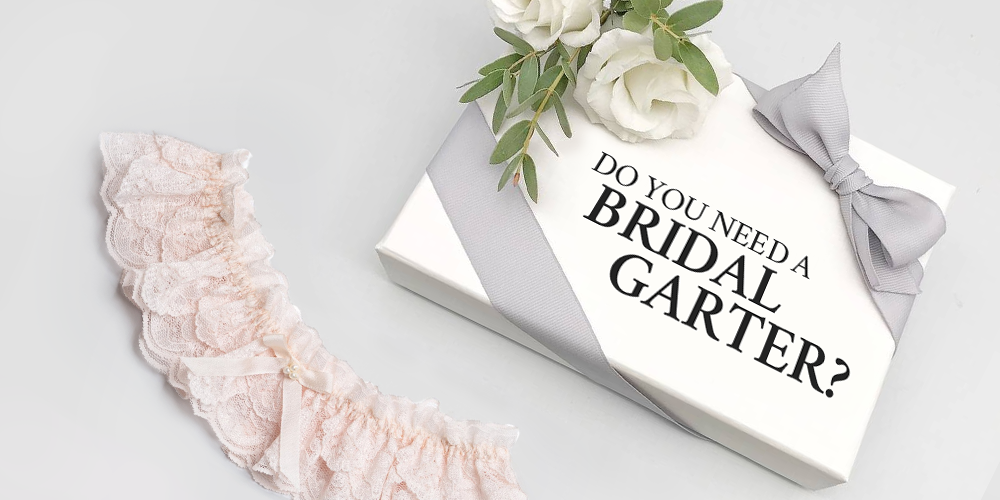 Where did the bridal garter originate?
Traditionally, the groomsman had to go into his friend's bedroom on the evening of the wedding 'to check' whether the groom had solemnized the marriage. He demanded something of the bride's that proved that he had gone in to check and all was well. A garter, being small and obviously belonging to the bride, was a preferred item to act as 'proof.'
It goes without saying that as time passed, this would have seemed more and more creepy. As a consequence, the tradition evolved into the groom tossing his bride's garter into the arms of the waiting single gentlemen at the wedding reception. Legend said that whoever took hold of the garter would be the next to tie the knot! It is a male version of the bouquet toss if you will.
Putting a new spin on the tradition
With modern tastes changing and destination weddings becoming more sought-after, the humble garter toss is fast being forgotten. However, if you expect to get a kick out of being part of a 600 or so year old practice, then you could opt for one and make the single men at your wedding very happy.
Whether you come down in favor of incorporating this tradition in your wedding reception or "toss" it is completely up to you. Singling out the singles with garter traditions is not as relevant today when many waits longer to get married and some choose to remain single. On the other hand, if you come from a town where everyone does the garter toss and it would really be missed, incorporate the tradition, although make it a point to make it tasteful. You – the bride – shining in her fine wedding gown and elegant bridal jewelry, should be allowed to maintain her dignity. You can achieve this by wearing the garter low, just above the knee, not way up the leg on the upper thigh. Your husband-to-be should support you by gently pushing up the skirt of your gown just enough to retrieve the garter; he should not go under your gown or attempt to pull out the garter with his teeth! And after the garter has been tossed, let that be the end of it!
If you are in favor of a wedding garter, why not make the most it?
If you do make up your mind on practicing the garter tradition, make sure that the garter color matches your wedding gown, just as you would with any wedding lingerie. For instance, if your dress is ivory color and your bridesmaids are wearing apricot then perhaps you could decide on a garter made of ivory and apricot lace. You may also settle on a themed garter, so if your wedding has a fall theme you could perhaps have a garter with an oak leaf detail to make you appear truly autumnal.
Also, be aware that despite the fact that a garter is a nice addition to your wedding dress – especially a lace wedding dress, if you are wearing a mermaid wedding dress or an A-line wedding dress, the garter could take the edge off its clean lines. In this case, you would probably be best choosing a modest strip rather than something too lacy.
So we can see that a bridal garter could be the perfect complement to your wedding gown and will make you one of the countless brides through the ages who have enjoyed being a part of this itsy-bitsy, but romantic tradition. When all is said and done, though, the decision to include garter toss depends on your taste, as well as the people on your guest list.