Wedding dress sizes can vary a lot from brand to brand since designers use different grade rules to determine dress sizes, causing a lot of confusion for clients. On Cocomelody we want our clients to purchase the correct size. This is why we provide size charts on our website that reflects the body measurement rather than the dress measurement.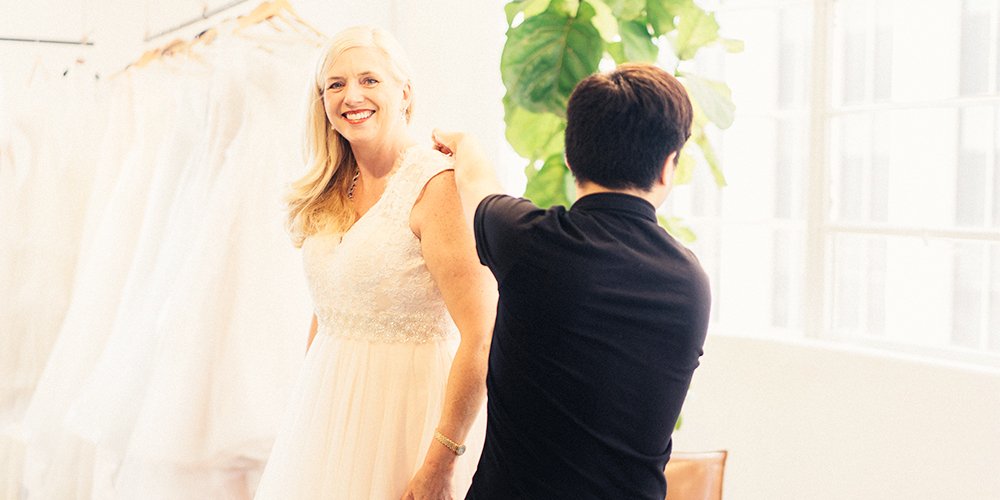 While we strive to help clients choose the best wedding dress size, minor alterations are almost always expected on standard sized dresses. It is very important to note that standard wedding dress sizes tend to run smaller, so if you find yourself fitting into a size 12 strapless mermaid gown when your usual clothing size is an 8, that is completely normal when wedding dress shopping. This is because most bridal brands still use the same sizing specs from decades ago, specifically designed for the standard body types at the time. Standard sizing has changed drastically over the decades, and while most ready-to-wear sizes have adapted to today's change in body types, bridal brands have not.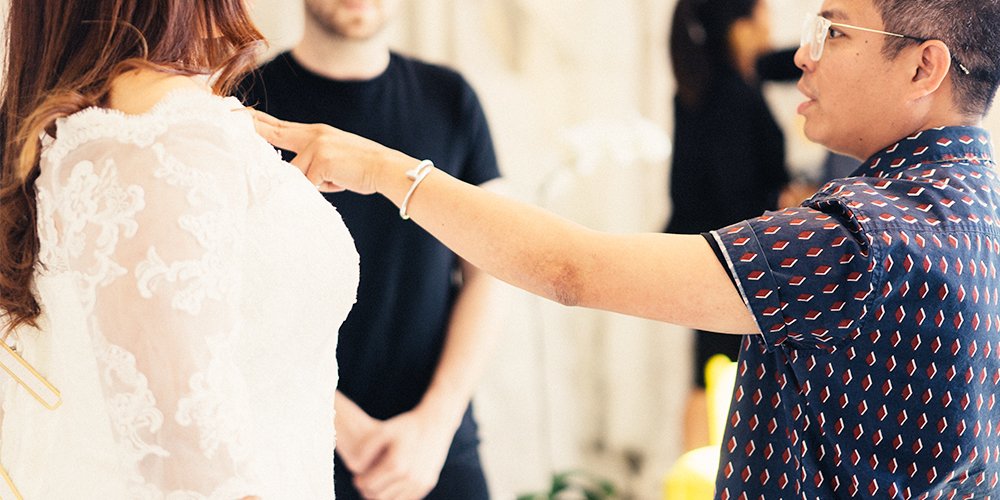 If you want to ensure the perfect fit, we recommend that you try Cocomelody's customization service, which gives you the opportunity to make your dream wedding dress a reality. First, you will schedule an appointment with one of our in-house designers, who will help you brainstorm ideas and steer you in the right direction. We understand that the idea of designing a wedding dress from scratch is overwhelming, so we recommend that you come in having a clear idea on what you want. Feel free to bring visual aids such as magazines, any images of designs you like, and fabric swatches. Before your appointment ends, our designer will show you sample silhouettes and sketches based on your discussion, as well as pricing and timelines. Once you are happy with the design and details are confirmed, you will have three fittings: the first fitting is to try on the muslin, which is a mock-up version of your dress. This will be made of a different fabric and will give you an idea on how the design is constructed. Adjustments in fit and design are also conducted. The second fitting will have your designed wedding dress in your chosen fabric as well as more adjustments in fit and other alterations. The last fitting will be your dream wedding dress, with all the details perfected and applied, such as embroidery and beadwork.