Do you want your wedding day to look and feel cohesive and flawless? What are we even asking? Of course you do! Well, in that case, it's crucial that every element of the big day – and especially your wedding dress – complements the overall theme. Sounds complicated? Well, it's not! Choosing a dress that will harmonize with your wedding theme, and consequently, your décor is actually pretty easy. Here's our quick guide on what to wear to your themed wedding.
1. For a romantic wedding
Every bride deserves to be a princess on her big day and this is why romantic weddings that look as if they belong in a fairy tale are a hot trend these days. We believe we speak on behalf of a good majority of brides when we say that for a day filled with so much love, there can't be anything more appropriate than the dreamy aesthetic of a romantic wedding theme.
For your ultra-romantic, fairy tale wedding, you cannot go wrong with a princess ball gown in exquisite lace fabric. Ball gowns are insanely gorgeous, and have a special ethereal vibe to them that makes them perfect for brides who want to feel and look refined, graceful, elegant, and above all, beautiful on their wedding day. When it comes to color, it's best to stick to the classic all-white palette with sprinkles of pastels for a soft, dreamy look.
Floral wedding dresses can also look marvelous for your romantic wedding. Let these ten romantic floral dresses do the talking – 10 Ultra Romantic Floral Wedding Dresses.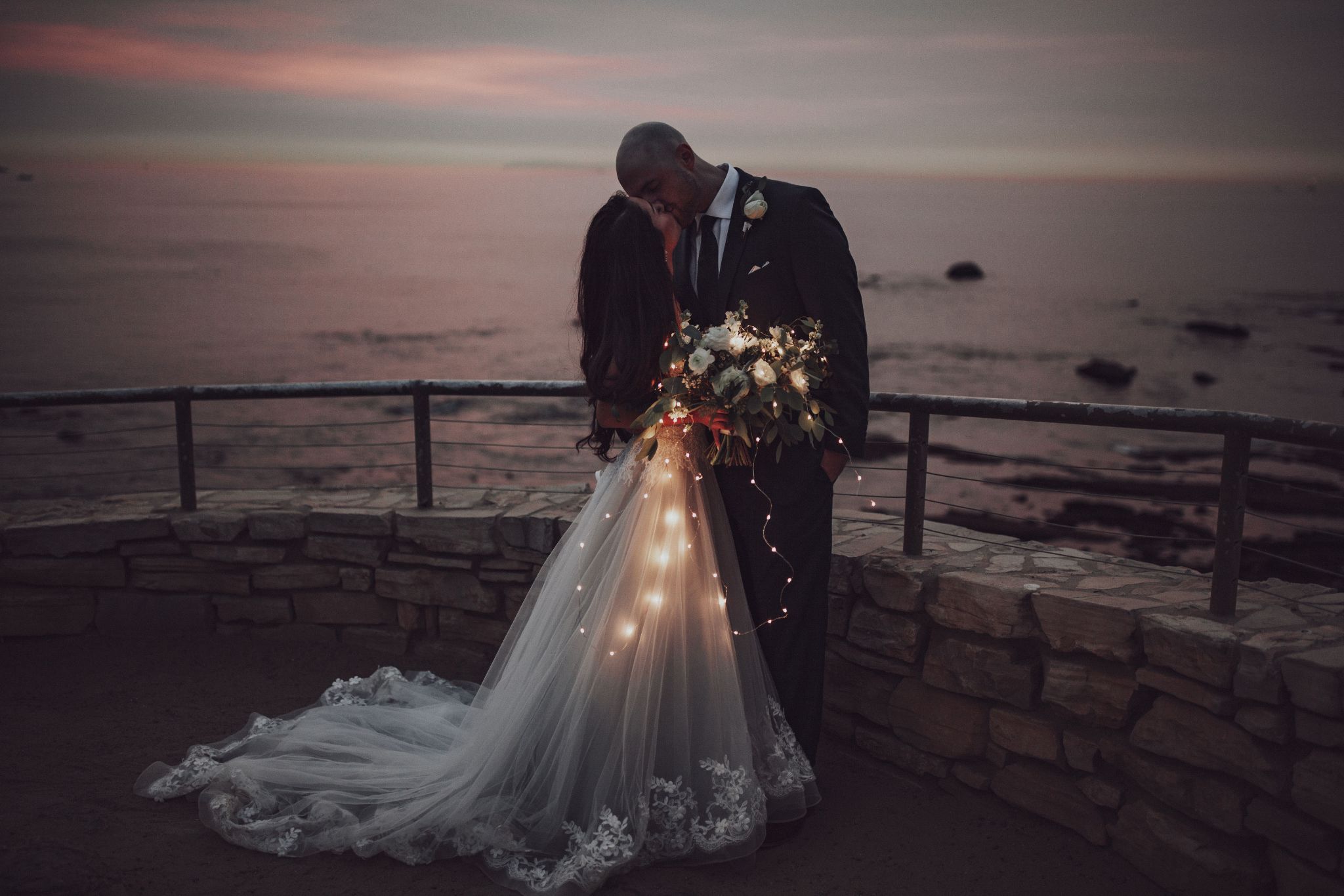 Style: #LD5056; Image Credit: Bethany Jean Photography
2. For a vintage wedding
The vintage wedding theme is yet another wedding style that many brides are swooning over and is something we can get behind. After all, it has all the ingredients to make your wedding all the more special and memorable – it's timeless, chic and beautifully captures the allure and the spirited vibes of the bygone era.
For many, the idea of vintage wedding gowns conjures up an image of a demure long-sleeve wedding gown in lace fabric embellished with lovely applique detailing. Rightly so, long sleeve lace wedding dresses have that quintessential vintage look that looks drop-dead gorgeous, glamorous and flawlessly timeless.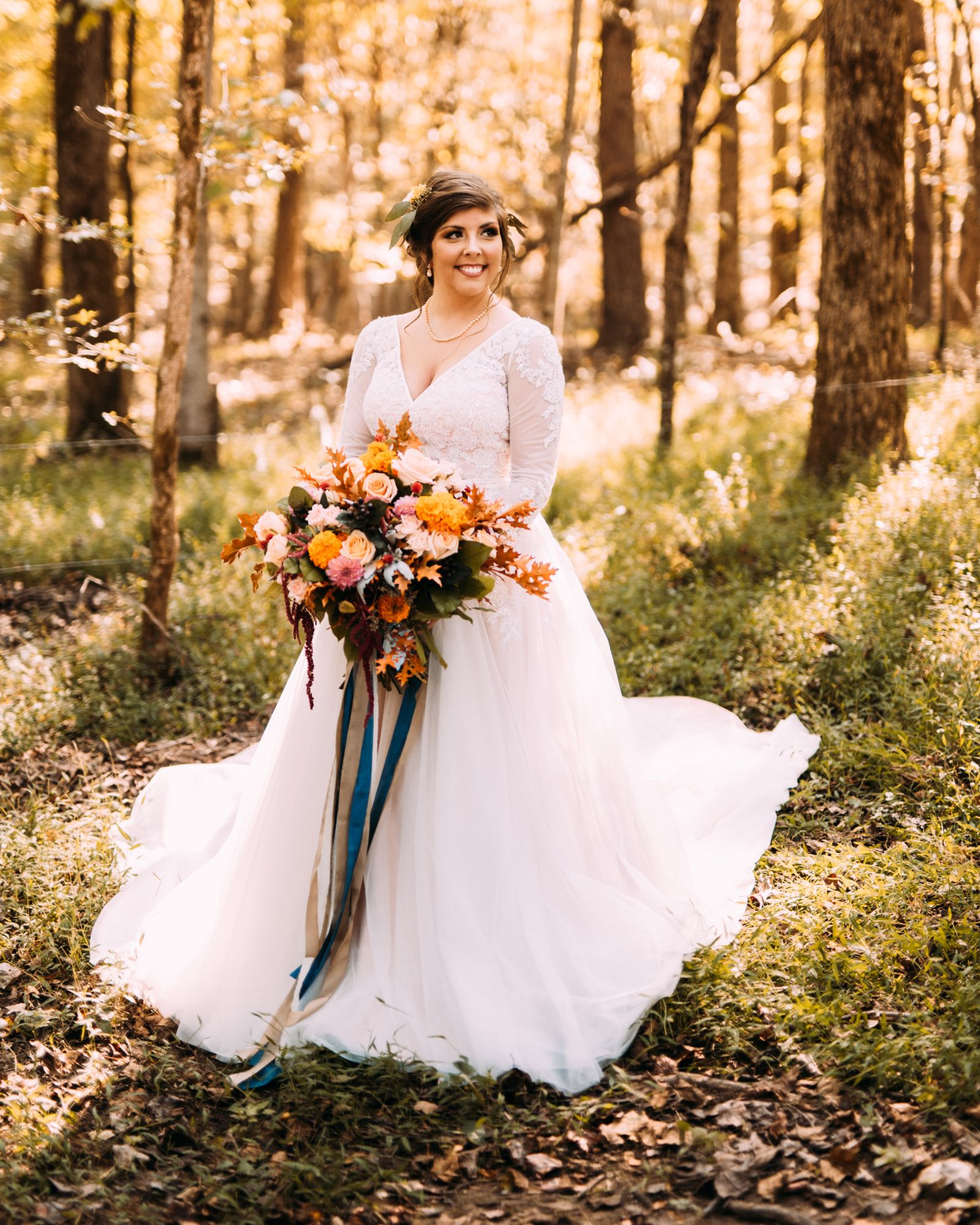 Style: #LD4432; Image Credit: Mary Claire Photo
3. For a bohemian wedding
Let's face it, not all brides want to look like a fairy princess on their big day. Some of them would want to go for a more woodland nymph style. If you're one such bride, a bohemian-themed wedding is perfect for you. An eclectic mix of natural, rustic, and vintage elements, a bohemian wedding has a certain romanticism and individuality that makes it effortlessly beautiful.
If there's one thing that separates bohemian wedding dresses from other, more traditional gowns, it's the amount of detailing that goes into them. From intricate crochet and elegant fringe to delicate lace and elaborate beadwork, the ornamentation on these laid back gowns will really take your wedding look to a whole another level.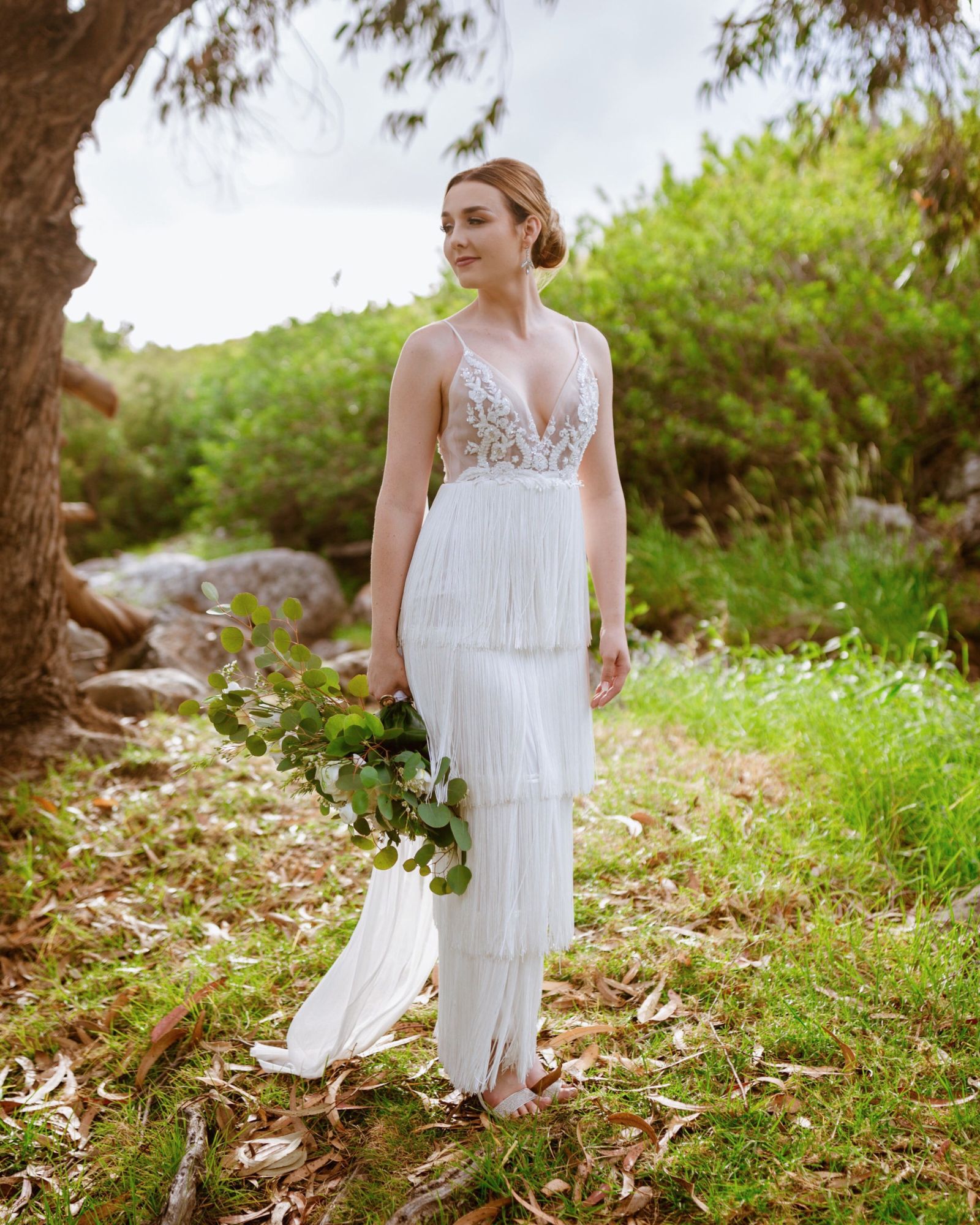 Style: #LD5359
4. For an Art Deco wedding
Art Deco weddings are all about glam and glitter. An Art Deco wedding theme is a lot like a vintage wedding theme, in that they're both era-influenced and timeless. But when it comes to grand, sparkling nuptials, there's no match for an Art Deco wedding.
Art Deco weddings are elegant, unique and upscale, so you may not want to slip into anything that doesn't evoke that same sense of opulence, glamour, and razzmatazz of the 1920s and 1930s. We think an elegant satin A-line wedding dress with exquisite appliqué detailing would be perfect for your Gatsby-inspired affair.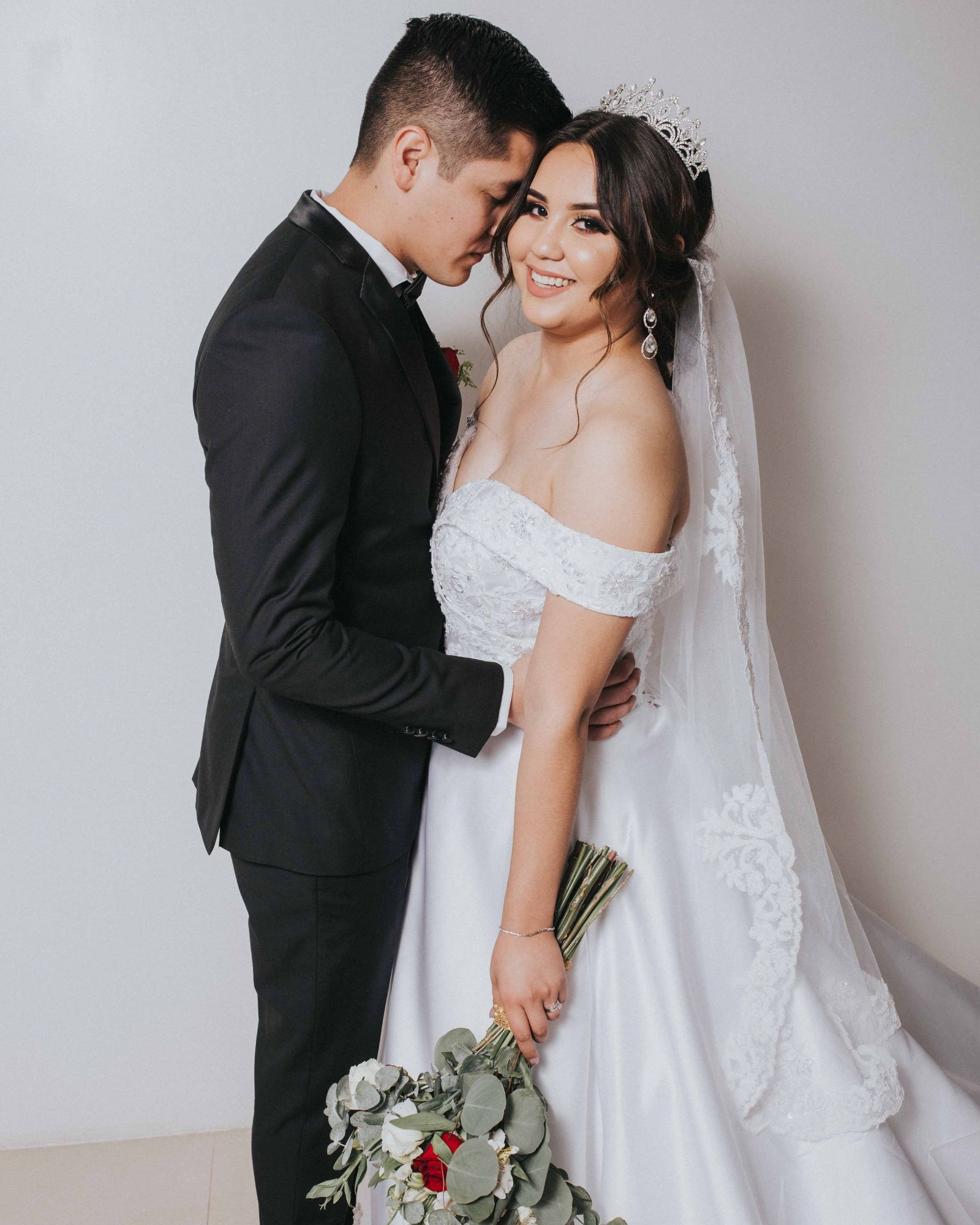 Style: #LD4533; Image Credit: CristiAnne photography
5. For an organic wedding
An organic theme is about – you guessed it – incorporating fresh, natural elements into the big day to make it more stylish, rustic and of course, naturally charming.
The main idea behind an organic wedding is using greenery everywhere, so a green wedding dress would seem fit for the occasion. If green is too bold a color for your liking, you can also go for a white or ivory dress with floral prints. You'd absolutely love the simplicity, the romance and the softness of the 'green' touches in your gown.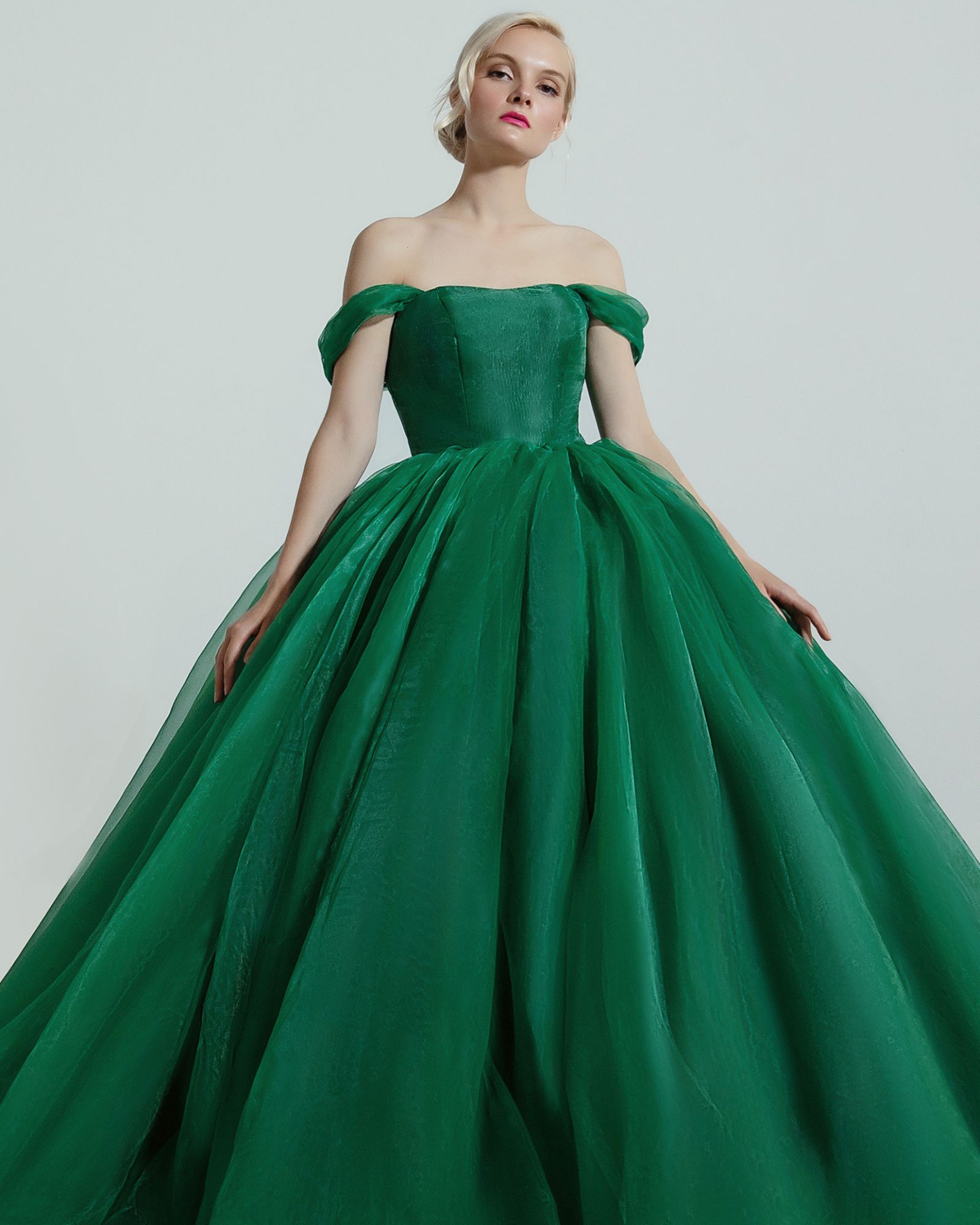 Style: #CW2101
Choosing a wedding dress that will complete your wedding theme is much easier when you understand what the theme actually stands for. Lastly, as we always say, you don't have to be shackled to your wedding theme when choosing a wedding dress. Just go with your gut and pick the dress you really want to wear.