Real bride Kelly married groom Ryan in what she describes as a romantic fall theme with lots of succulents  – complete with a gorgeous long-sleeved tulle gown. Filled with many lovely and LOLworthy moments, their celebration in Caryville Tennessee was exceedingly fun. It was such a honor to play a part of Kelly's big day. Check out a selection of our favorite wedding pics below:
All photos were taken by Michelle Leah photography.
Wedding Dress Style: #LD4432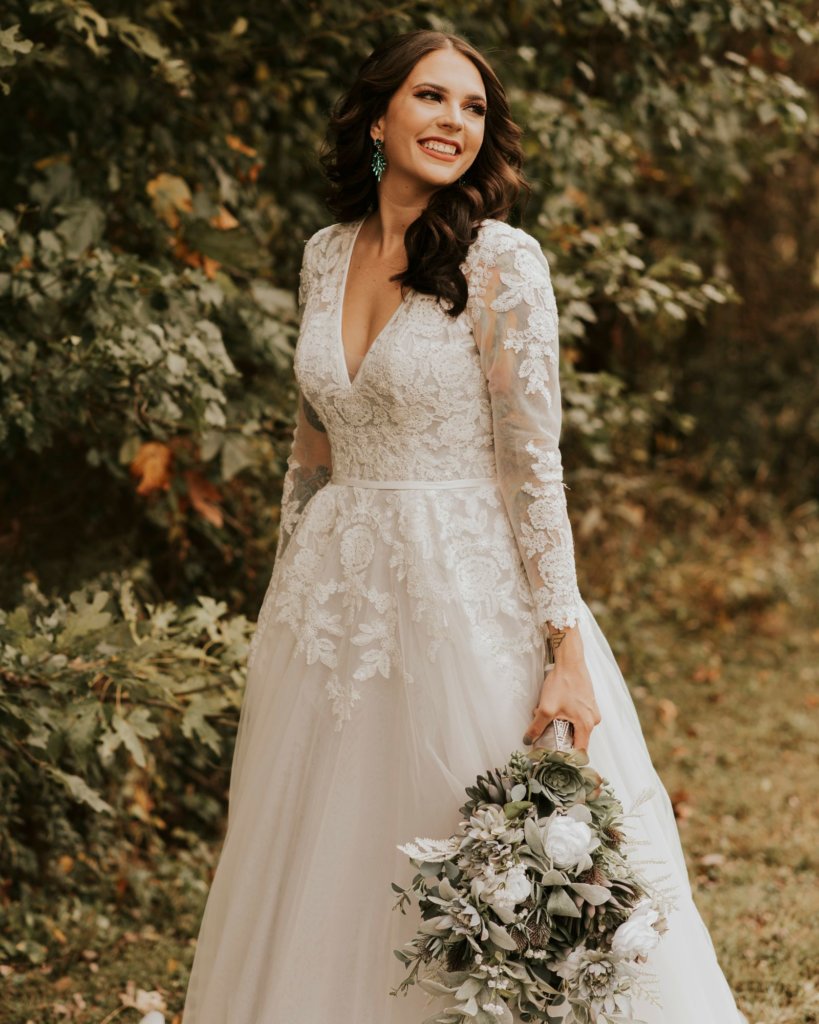 Q: Any advice or tips for future Mrs.?
Trust in other people to help. You'll be pulled in every direction and the day will go so fast.
Q: What was the inspiration behind your wedding theme?
I love Succulents and fall is my favorite season.
Q: Tell us your love story! Where & How did he propose?
We met at the gym. We had both been in toxic relationships in the past and joined a gym to start over on a good foot. We fell in live while learning to love ourselves! He proposed to me on a family cruise, In front of a cathedral in la Palma de Majorca.
Q: How would you define the message "Dare to Love"?
Letting someone help build your future is a giant leap of faith. You are trusting someone to help mold who you become. This commitment is a major act of courage.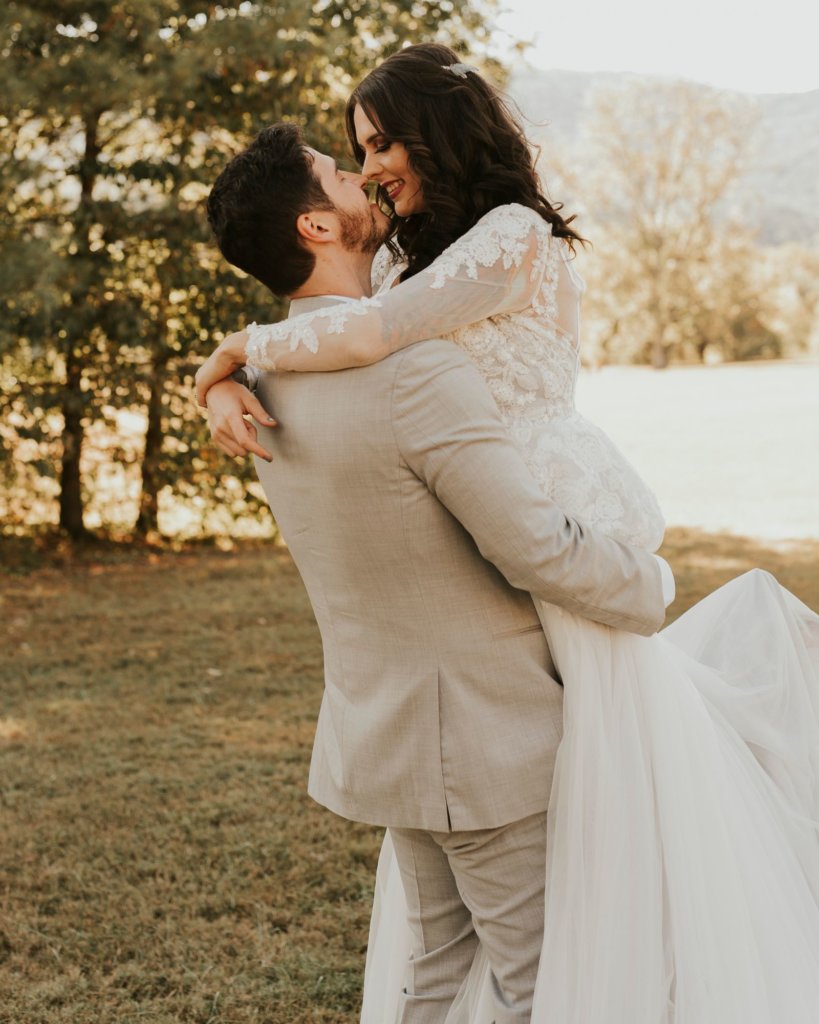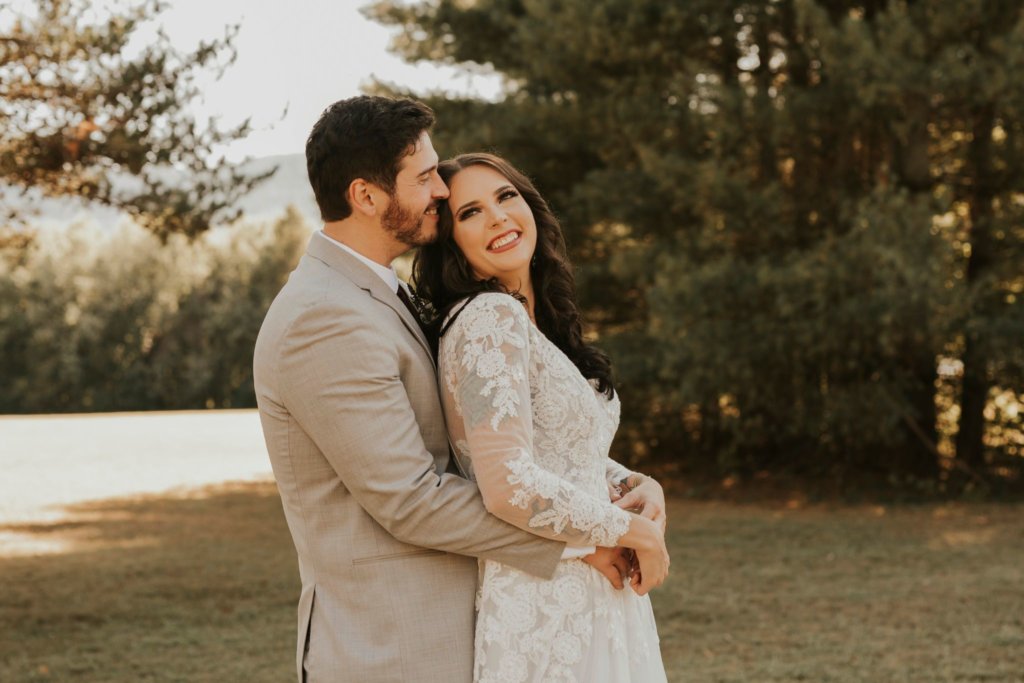 Q: What was the best/most memorable part of the day?
When my husband had his father daughter dance with my little girl from my previous marriage.
Q: Where did you hear/find CocoMelody?
A Facebook advertisement.
Q: What did you love most about your #CocoMelody dress (es)?
I love The way it made me feel. I lift weights at the gym everyday, and my muscular build can sometimes make me feel masculine. My wedding dress made me feel like a goddess.
Q: What do you think about CocoMelody and the customer service?
I recommend CocoMelody to every bride I know. I'm a hairstylist so I come across a lot of women getting married. I was So impressed by the quality and care put into their customer service. The prices are incredible. My dress would have been over a thousand Anywhere else.