Inspired by nature and Lord of the Rings, Melany & Nick had a beautiful wedding with a lot of greens and lavender in Pensacola, Florida. Melany added long sleeves on her dream lace gown and her bridal look totally melt our hearts!! We are so lucky to be a part of their big day that we can finally share their new chapter life here!
All photos were taken by Tim Sewell of Phocus Photography.
Wedding Dress Style: Customized Version of #CWAT16004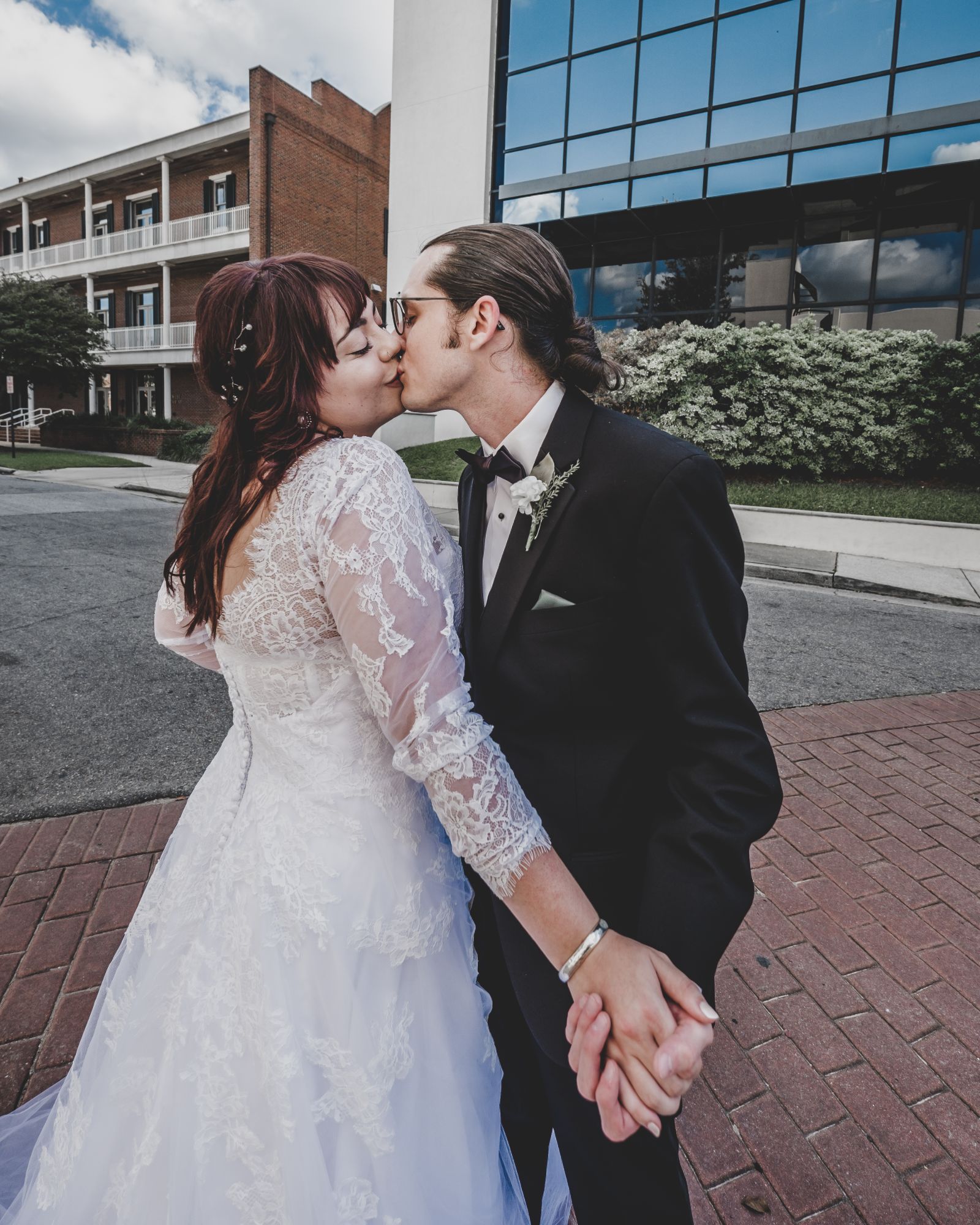 Q: Any advice or tips for future Mrs.?
You spend so much time planning and wondering how things will go the day of and when the day actually comes it goes by so fast! Remember to take some time to slow down and soak it all in with your partner.
Q: Did you have a particular theme or color scheme? Is there a story behind this color theme and why you chose it?
My color scheme was inspired by nature. A lot of greens and lavender.
Q: Tell us your love story! Where & How did he propose?
Nick and I have known each other since our early teens, but it wasn't until later on in them that we started hanging out and really getting to know one another. We have this beautiful park in our town called Bayview and that's where our very first date was. We would sit on the docks, over looking the water and talk for hours. When he proposed he took me back to that park after eating at our favorite restaurant and it was perfect.
Q: How would you define the message "Dare to Love"?
Falling in love and giving your heart to someone is one of the scariest things I believe we do. Daring to love is knowing that, but also knowing the love you have for each other can take that fear and turn it into something so beautiful.
Q: Did you enjoy the wedding planning process? Why or why not?
I enjoyed the parts where I was able to be creative! I was lucky enough to have help with a wedding coordinator and an amazing mother in law with anything else that felt overwhelming.
Q: What was the best/most memorable part of the day?
It's hard to choose between Nick and I's first look and our wedding vows. When we finally got to see each other for the first time it was a moment of pure happiness and love and we wrote our own vows, so they were very personal.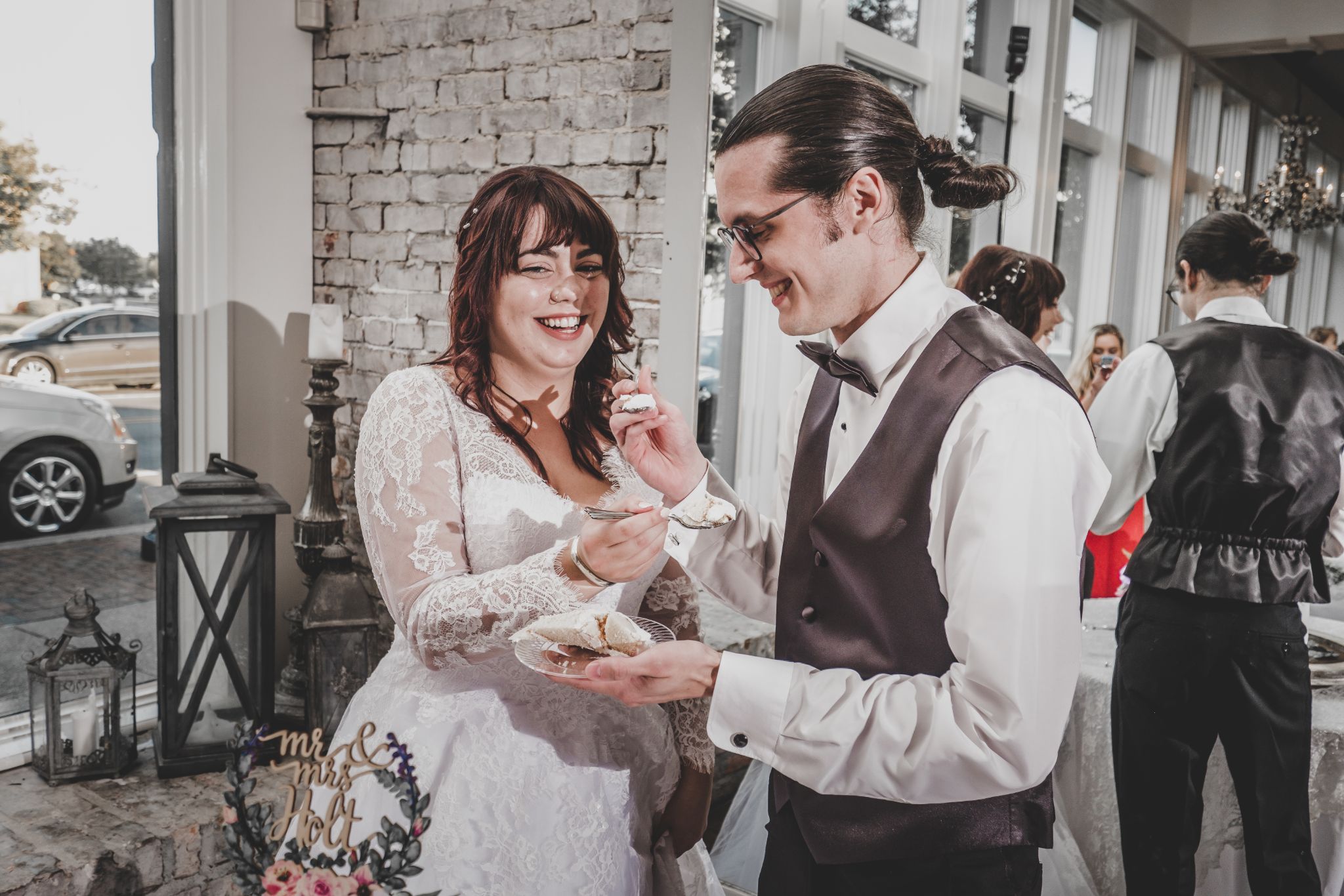 Q: What did you love most about your #CocoMelody dress (es)?
I loved all the lace detail and the custom lace sleeves! My wedding dress was so perfect!!!
Q: What do you think about CocoMelody and the customer service?
The costumer service was fantastic. Fast and CocoMelody made sure to go over every detail to make sure I was getting my custom dream dress.