Without question, the most important thing any bride will buy for her wedding is her bridal gown. It is also a certainty that the most important factor in choosing the perfect gown is how figure flattering it is. After all, all the beading and lace in the world will not make you look great if the cut of the gown does not suit your body shape. While getting caught up in unrealistic images will do nothing to boost your self-confidence, getting into your own personal best shape will do wonders for how you look and feel. With that in mind, here are four ways you can find the most flattering gown for your figure.
1. A boned bodice is always flattering.
Light boning under a fabric like silk organza will help the gown hold its form and keep it from turning into a wrinkled mess (not to say that it won't wrinkle at all, but the boning will at least keep the fabric in place). The heavier boning which is found in any well made strapless gown can do incredible things for your figure – it will tuck the tummy, lift the bust, and smooth out all of the little squishy bits that you might have. By the way, you do not have to choose a strapless gown to take advantage of a structured bodice; many classic dress styles such as lace mermaid wedding dresses also have boning in them, and if yours does not, you can certainly have your seamstress add some.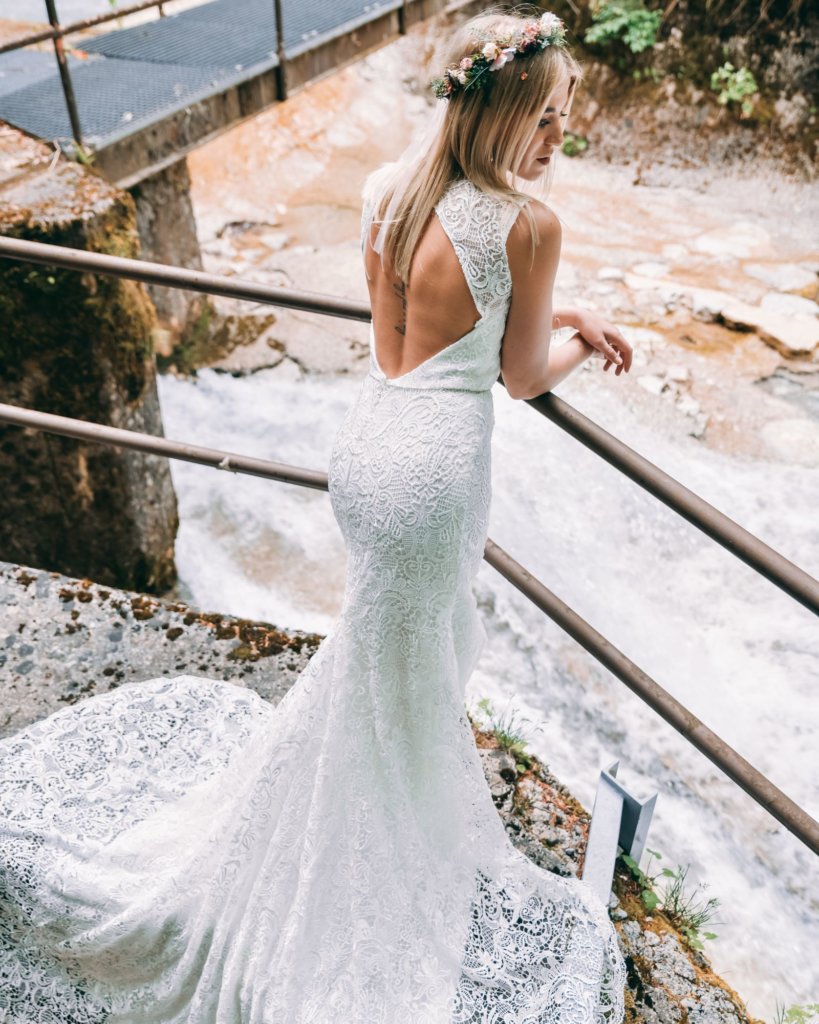 Style: #LD5782, Image Credit: Julian Pirker
2. An A-line skirt is the most flattering shape.
The angles of the A glide over the hips, creating a more streamlined appearance. For brides who are top heavy or have a straight figure, the A shape on the bottom does a nice job of creating a more balanced hourglass figure. Ladies with fuller lower halves should be wary of the trendy trumpet skirts, which really emphasize the behind. On the flip side, a fit-and-flare gown can also be problematic for the bride with a flat tush that cannot fill out the curves of the silhouette. The A-line, however, flatters all shapes and sizes beautifully. So, if you want a dress that will help you look perfect on your big day, look no further than an A-line wedding dress.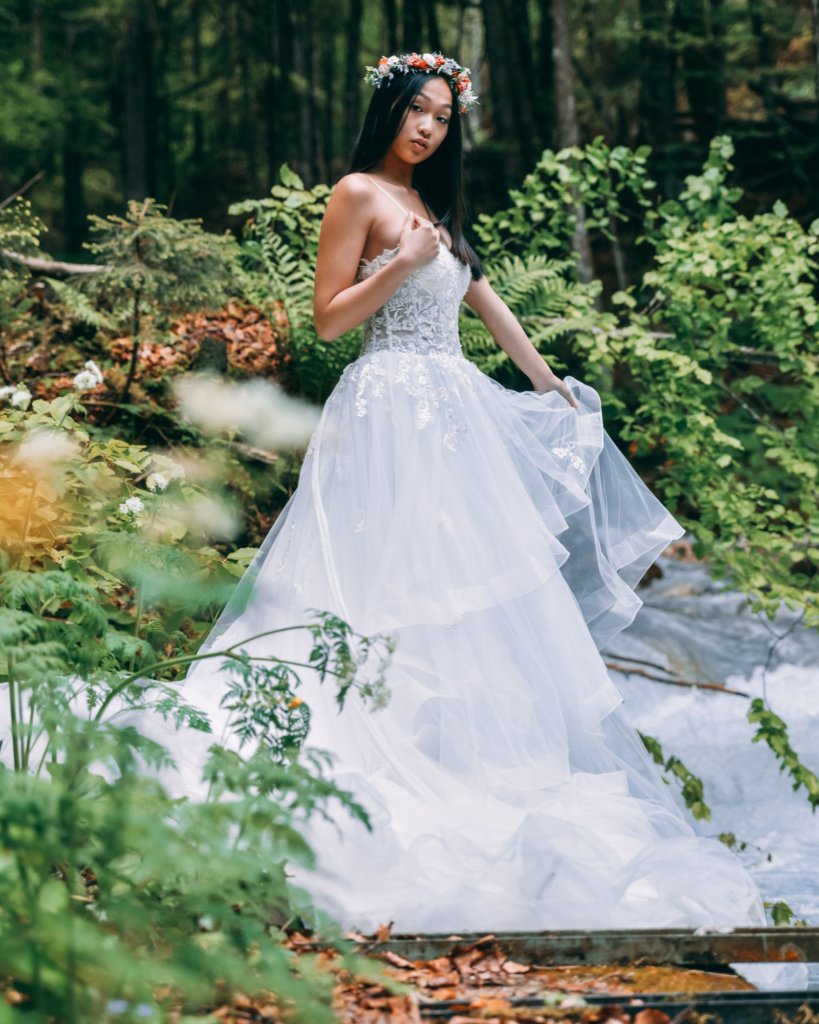 Style: #LD5814, Image Credit: Julian Pirker
3. The neckline can also be very flattering if chosen well.
Just as the A-line gives a streamlined look to the lower half, a V-neck can do the same for the upper body. The neat thing about a V-neckline is that it can be incorporated into a variety of styles. There is the traditional V with a wide strap and a portrait neckline or tip-of-the-shoulder gown, which has a very wide open neck which tapers to a V shape in the center. Halter gowns can also come with a V in the center of the neckline. A pair of crystal chandelier earrings would be a stunning accompaniment to a halter and will elongate the neck. Busty brides can request a pattern change to slightly raise their V-neckline to ensure that they do not reveal an excess of cleavage during the wedding ceremony.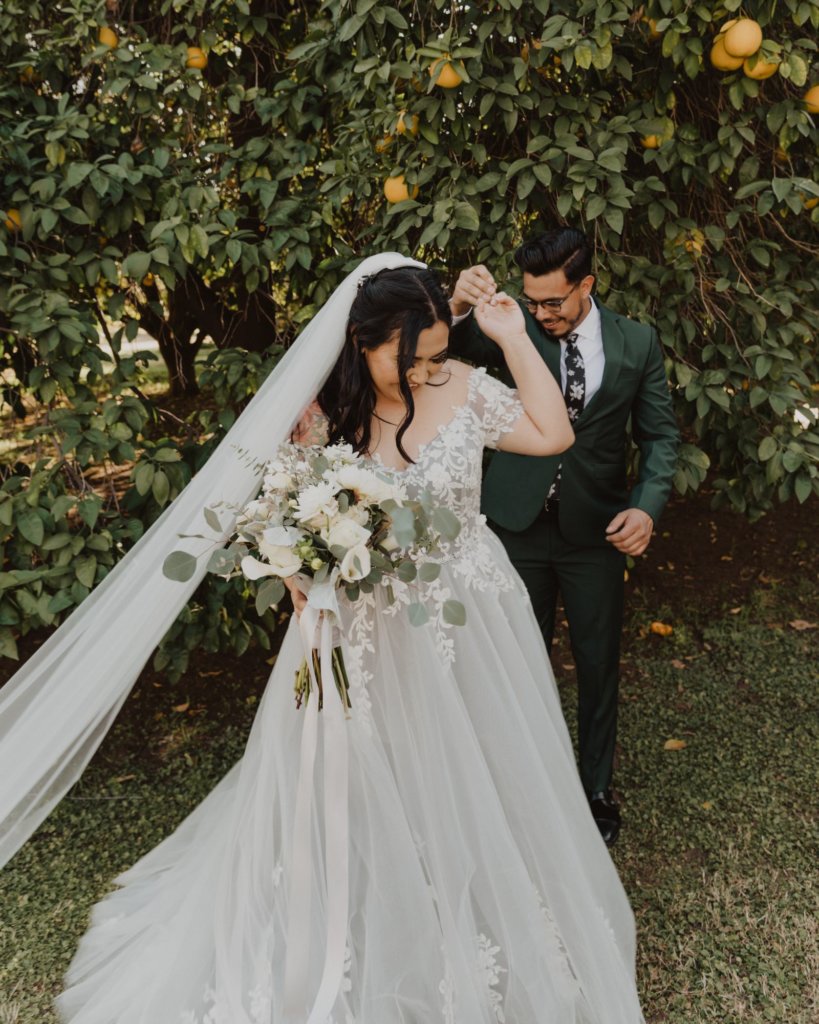 Style: #LD5830
4. Then there is the question of sleeves and straps.
Many women who do not like the shape or tone of their upper arms gravitate towards wedding gowns with short sleeves, but unfortunately, that cut will actually draw attention to the "problem" area they wish to conceal. Believe it or not, a strapless gown is often more flattering to heavier upper arms, as it does not cut through them and draws the eye away from them. A portrait neckline with figure-flattering shoulders can also be very attractive, generally much more so than tiny spaghetti straps which pose the problem of proportion.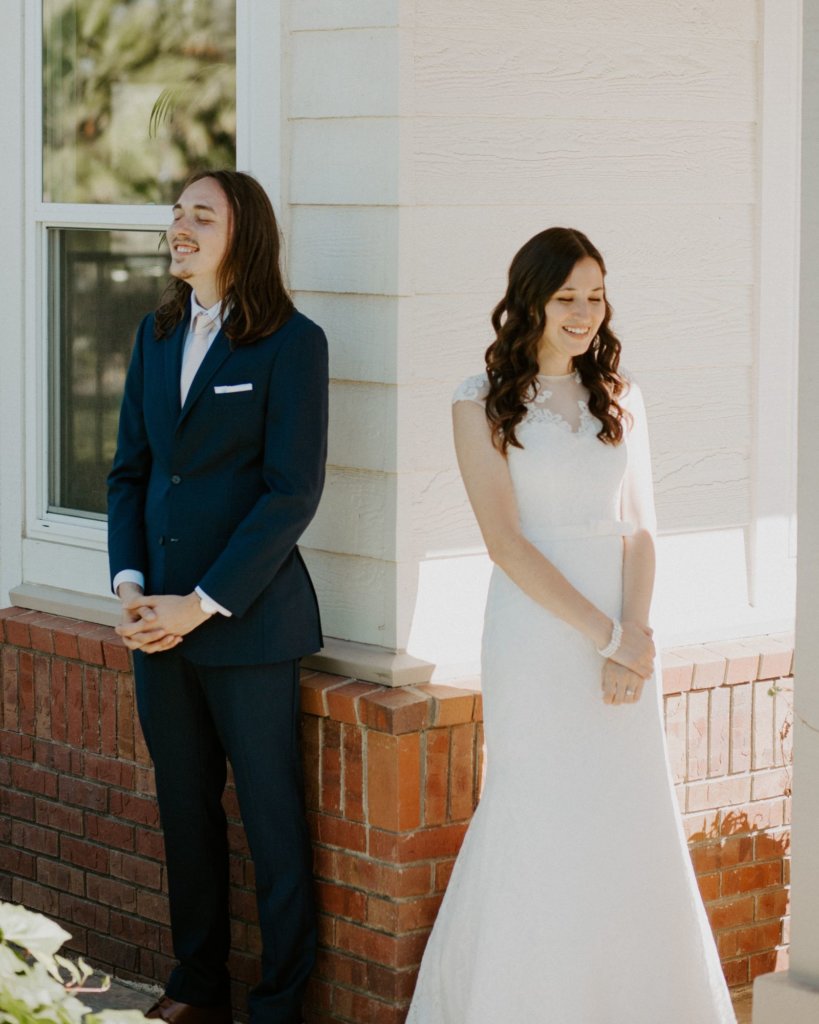 Style: #LD4499, Image Credit: Ashily Kim Photography
When you know all the tricks heading into wedding dress shopping, it becomes much easier to know which gowns are likely to be flattering. Whether your taste is formal or relaxed, ornate or simple, when you have the right silhouette, your wedding dress will make you look and feel fabulous. And that is something that every woman deserves for her wedding.