Caitlin & Adam said "I do" in Bridport, Tasmania, Australiak. They didn't have an exact theme but just put everything they wanted together to make a personal wedding. We love the combination of pinks, metallics, natives and foliage they chose – something natural but pretty at the same time. Caitlin was also a dream wearing Style #LD3734! It was such a pleasure to witness their happiness and share their new chapter life here!
All photos were taken by Doxa Visual.
Wedding Dress Style: #LD3734
Q: Any advice or tips for future Mrs.?
Obvious but true – you really only get one shot as this so choose things you both like/want and try not to concern yourself with opinions of others. There is no better feeling than looking at the choices you both made one by one as a big picture and thinking, "wow, this is our day!".
Q: What was the inspiration behind your wedding theme?
Again, I don't know what I would call our "theme". I just feel like everything we wanted/worked together really well but didn't necessarily fit in to a theme box. We always knew our guest list would be a little bigger than most and cocktail-style with festival food provided the freedom to mingle and eat throughout the event which was what we wanted, as well as being slightly more cost effective than a sit down. Basically, we wanted a big party! In terms of colours and style, we enjoyed the combination of pinks, metallics, natives and foliage – something natural but pretty at the same time. We had a stylist do our decorating and all of our florals – we were blown away with the results and their beautiful creativity!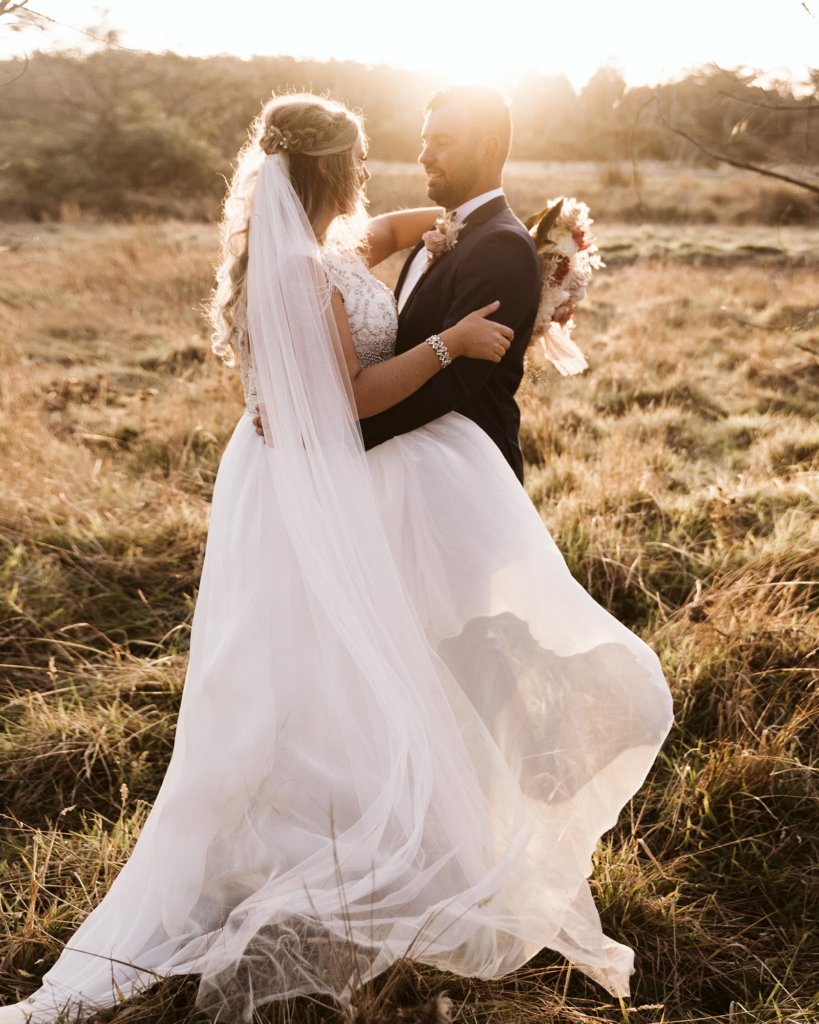 Q: Tell us your love story! Where & How did he propose?
(Adam is known as) Audi and I met socially through mutual friends in Bridport. We actually knew of each other for a year before we started our relationship. I believe fate had a hand in us both being in the "right" place at the right time and we have the good old Bridport pub to thank for that. Audi was really sweet and personal with the thoughtfulness of his proposal. It was an evening that I expected to be like others when he started driving out to a local beach area. We climbed over the rocks at "Lade's Beach" and with the sea breeze and sun setting, I turned around and he was down on one knee. It was 5 years since we first got together actually! We've now been together for close to 7 years and enjoy our beautiful home together in Audi's hometown of Bridport, a seaside village as well as Winston, our British Blue cat who cannot go unmentioned – he is very important to us! We have enjoyed exploring our own state as well as finally getting overseas to Bali last year. A honeymoon is yet to be planned! We are opposites in many ways yet work so well together and really are lovers who are best friends too.
Q: How would you define the message "Dare to Love"?
Sorry if this is a well known thing but I'm not familiar with the message Dare to Love? Be yourself, be honest and love wholeheartedly.
Q: What was the best/most memorable part of the day?
EVERYTHING!! It truly was the best day and we wouldn't change anything. I wish I could go back in time and pause moments to take them in so much more, be able to talk to our guests more, it really is over in a flash. The simple fact of standing next to the person you love and overlooking all of your family and friends who are literally right there, in that moment for you both, to celebrate in your love and life. It's incredible, overwhelming and fills you with love and happiness.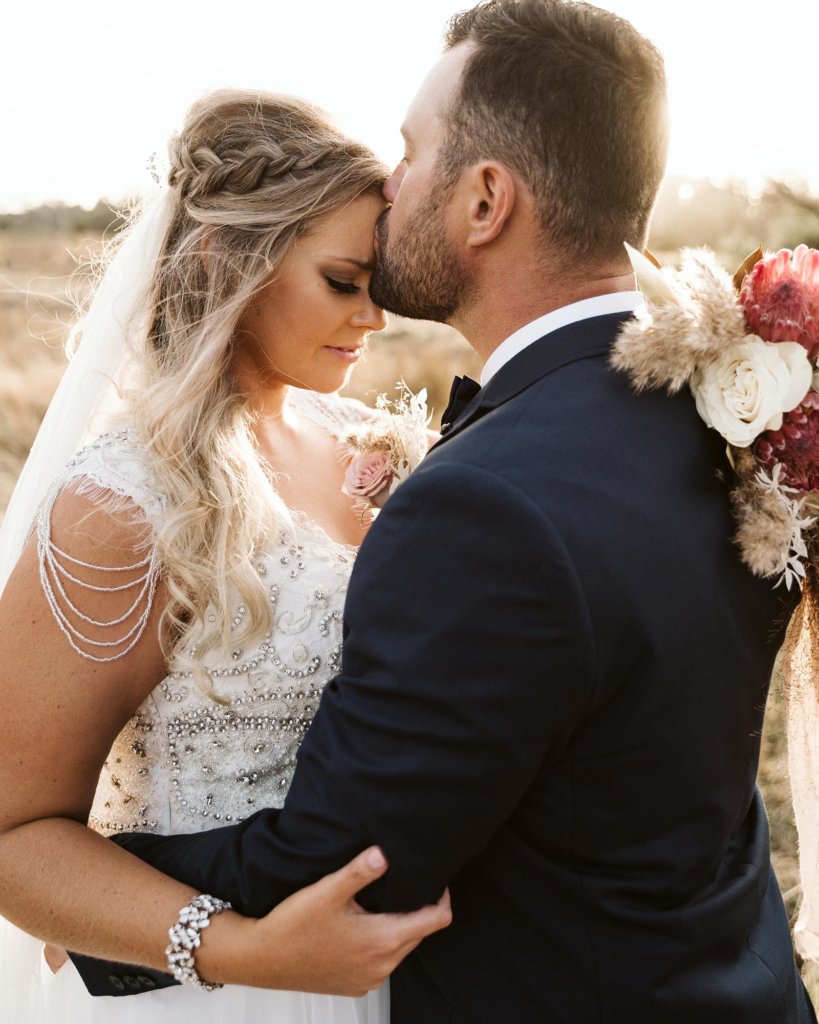 Q: What did you love most about your #CocoMelody dress (es)?
The style and the detail in the embellishments! Honestly, the reviews with other brides in their wedding dress of the same style – mannequin just isn't enough. The real bride photos were such a big help, thank you.
Q: What do you think about CocoMelody and the customer service?
I'm very happy with my overall CocoMelody experience. The chat system, customer service, delivery and sizing was all as chosen/expected. I would be happy to recommend it to any bride who is willing to go down the online purchase track. Thank you!