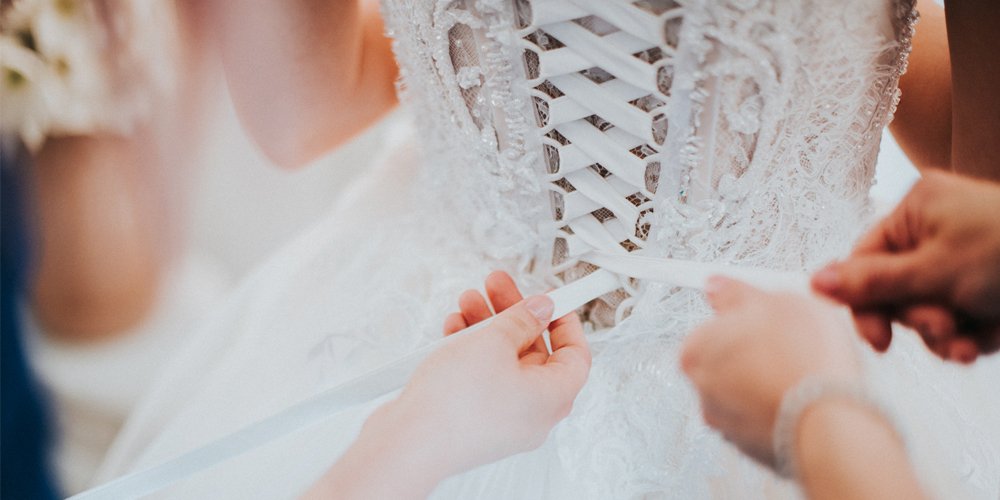 Style: #LD5066, Image Credit: Kristine Krupenny Photography
To perfect the lace up back for a corset wedding gown, following these steps:
1. Lace
Make sure the laces are pulled back all the way and that they're symmetrical and even at the ends. You begin lacing at the very top of the dress, going from the right and then to the left, all the way down. Make sure that the laces are always flat against the back.
2. Tighten the Laces
Once you have completed the lacing process, go back to the top and begin tightening the laces, pulling from side to side to keep the laces flat.
3. Create A Bow Shape
When you get to the bottom of the laces, you can create a bow shape. To do this, tie a knot then starting from the left side, make a loop over the knot. Take the other lace and push it through the back of the knot, then pull it from the sides. Once your bow has been created, you can make it bigger or smaller by pulling on the sides or bottoms.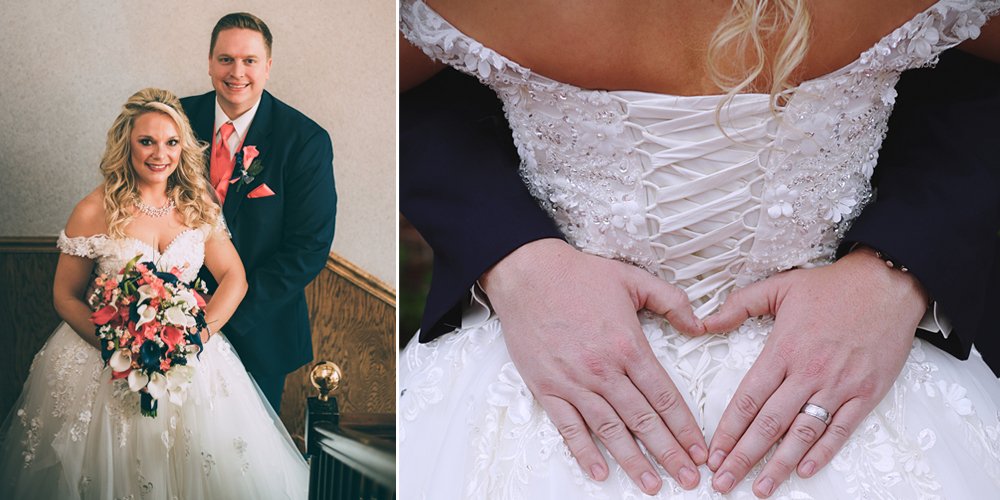 Style: #LD4971, Image Credit: I do studios
4. Bow Alternative
Alternatively, if you don't want to have a bow, you can hide the bottom of the laces completely by tying the ends into two knots, one over the other, to create a square knot.
5. Adjust
Simply tuck the remaining laces into the bottom of the dress for a sophisticated and elegant corset-style back.