Getting engaged to the love of your life is pretty exciting. That feeling of happiness, excitement and being positively overwhelmed just makes your heart jump and smile from ear to ear. Do you want to share that feeling? Make someone feel loved and let them know that they are an important part of your life? This is your time to pop the question to your bridesmaids!
Asking someone to be your bridesmaid has transitioned so much in recent years and so many new ideas and possibilities have come up that sometimes it is hard to choose just one way. Below I mention a few fun and creative ways that you can propose to your bridesmaids.
1. Letter/Card
Sending a letter or card is probably the most traditional way to ask if someone wants to be your bridesmaid and it does not have to be boring at all! There are so many beautiful fonts and stationery designs to choose from. If you want to add a little bit of pizzazz then go for a funny saying or maybe even a scratch card version that will reveal your question!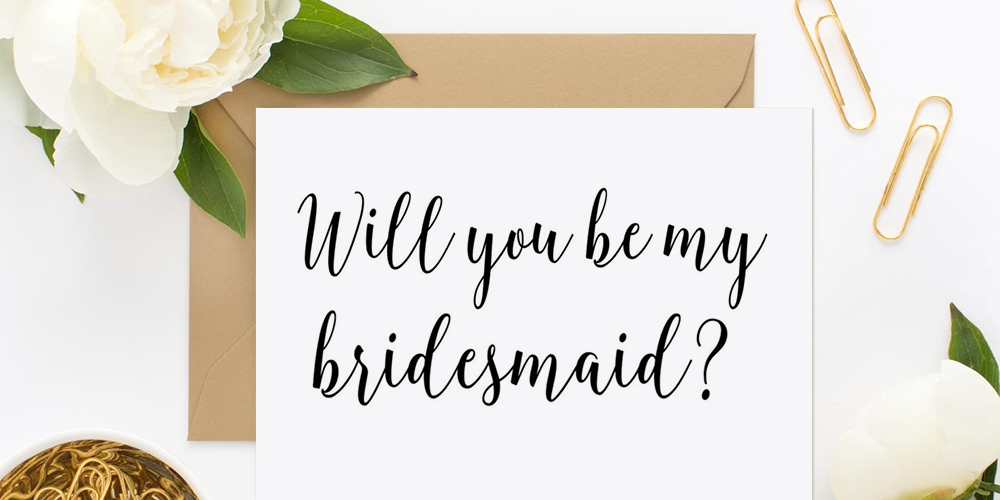 2. Jewelry
A pretty and fashionable alternative for popping the question is to use jewelry that incorporates it. Earrings, necklaces or bracelets that have a knotted or infinite sign (e.g. circle or infinity symbol) are perfect for this variation. What is great is that jewelry comes in various elements / materials, e.g. Gold, Silver, Rose Gold etc., so there is something for everyone's budget.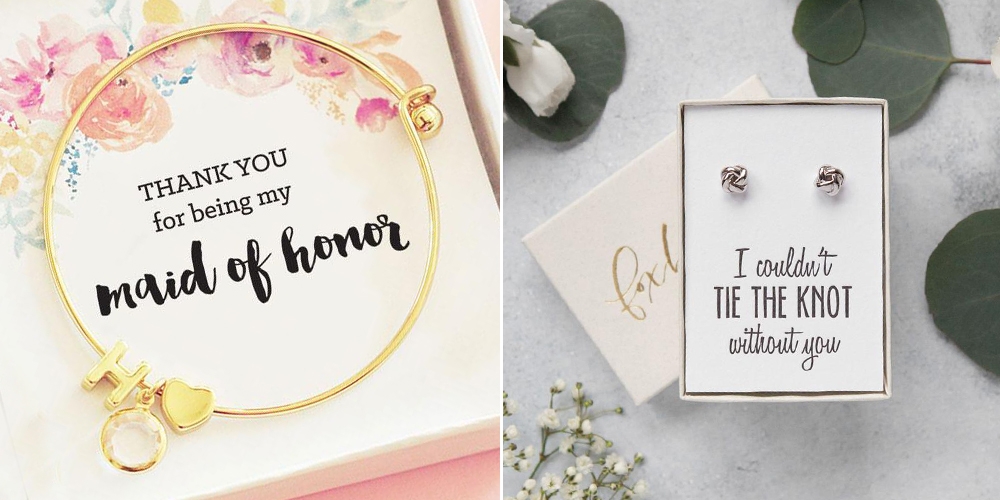 3. Memory Box
If you are asking a long time or best friend to be your bridesmaid a memory box is a great possibility. Not only is it very personal because you can make it yourself but you can also incorporate many things that both of you have experienced in the past together. Maybe you have a favorite picture of the two of you, or you have a keepsake that was given you by this person, or there is a favorite snack or drink you both like to share. The possibilities are endless.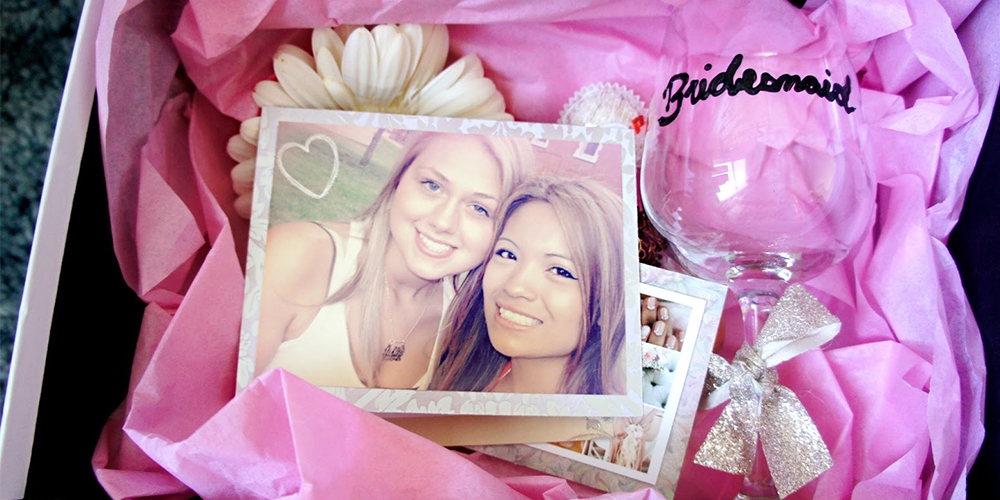 4. Sweet
If you know that your future bridesmaid(s) has/have a sweet tooth then adding something sweet is a great way to pop the question. Marmalade, donuts, cookies, macaroons and other sweets can be easily decorated to reveal the question you want to ask. Who would say "no" to such a delicious treat?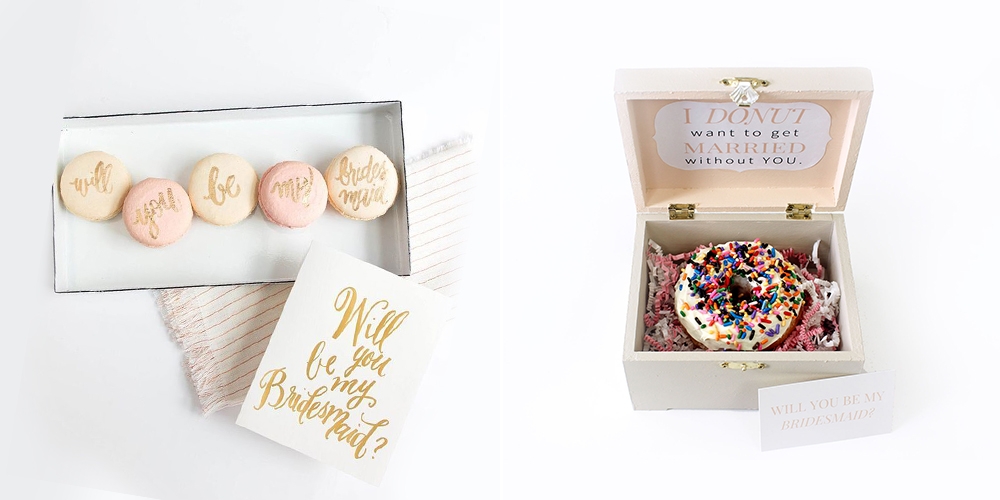 There are many more ways and variations to "propose" and this is just a snippet of what I have listed for you today. For both of you it will be a memorable day filled with joy, laughter and maybe some tears (tears of happiness of course). Having someone by your side to help and support you on your big day is very important and it does not matter which way you choose to ask them to be your bridesmaid as long as it comes from the heart.