You have probably been dreaming of your wedding day since the very first moment you could string the words "wedding" and "fairy-tale" together. You have had dreams of the venue, the cake, the decor, the horse-drawn carriage, the charming and handsome groom and, of course, the wedding dress. Even if you have not dreamt of the other stuff, we bet our bottom dollar you have dreamt of your perfect wedding dress: that jaw-dropping white ball gown with a train so long it glides behind you as you walk towards your soon-to-be husband. Yeah, we know!
Unfortunately, weddings are pretty expensive, and with economic distress all over the country, fewer women feel they can shell out thousands of dollars on their wedding gown. So does that mean you have to bid adieu to the perfect wedding dress of your dreams? Not yet. At Coco Melody, you can find many affordable yet gorgeous, swoon-worthy dresses that you will be begging to say "I Do" in. Today, we have rounded up seven of our favorites that you can get under $500, because wedding dresses don't have to cost a fortune!
1. Style #LD5830 – $399.00
At $399, this two-tone A-line wedding dress from Lily White is a steal. This dress comes in the classic shade of ivory set off by fine silver accents. It also features beautiful floral appliqués, a glamorous off-the-shoulder neckline and a fairytale-like sweep-brush train that makes this dress look a lot more expensive than it is.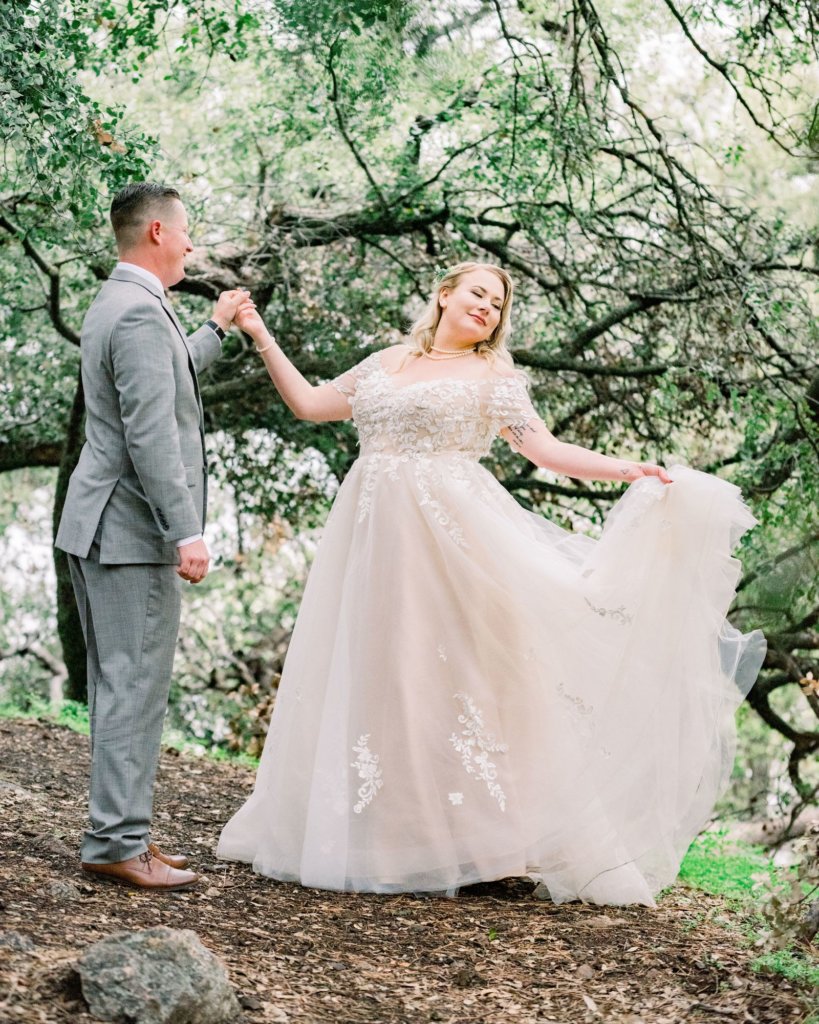 Style: #LD5830, Image Credit: Linsey Middleton Photography
2. Style LD4515 – $449
This is yet another two-tone A-line wedding dress that has a $399 price tag. From its spaghetti strap neckline and crystal sash to a zipper back and chapel train, this dress from LB Studio has a lot going for it. And then there is the lace – the timeless fabric that adds a level of detail and sophistication to this dress that will make you go "WOW!" every time you look at it.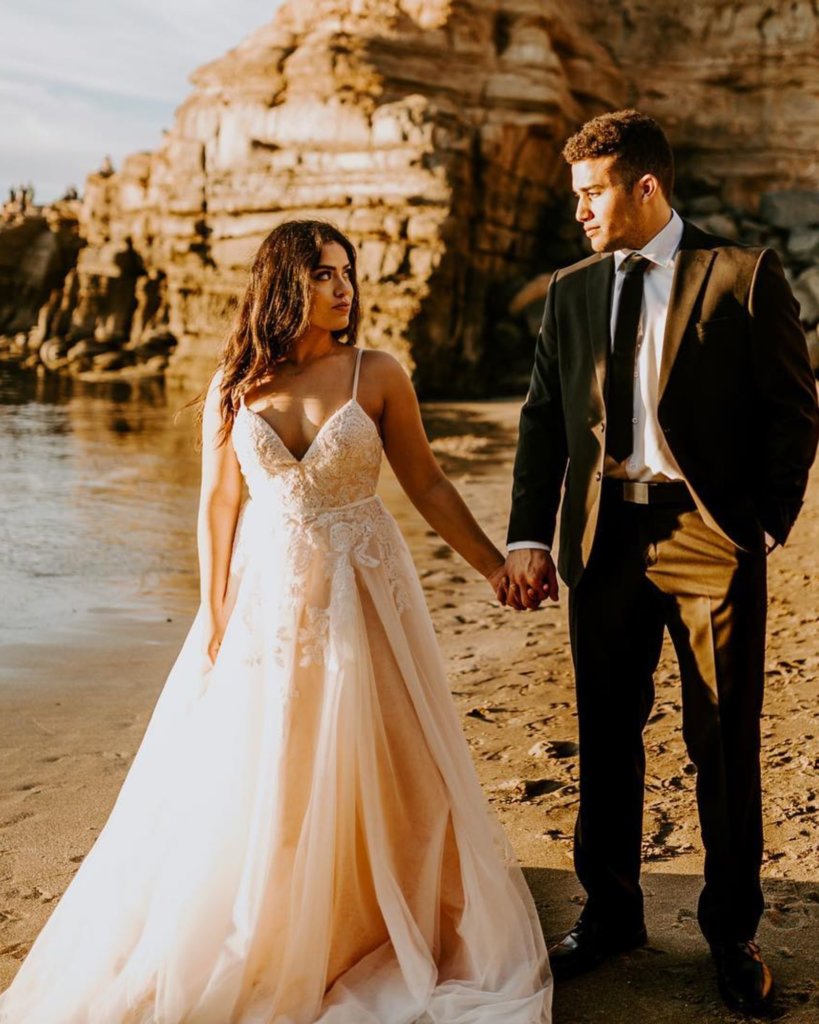 Style: #LD4515, Image Credit: Lauren Mihae Photography
3. Style #LWZF15028 – $399.00
This figure-flattering trumpet-mermaid dress from LB Studio is next on this list and for a good reason. It features a sophisticated yet sexy off-the-shoulder neckline and a dropped waist that will subtly flatter your chic elegance. Adding to its elegance, there is also a court train and a zipper back.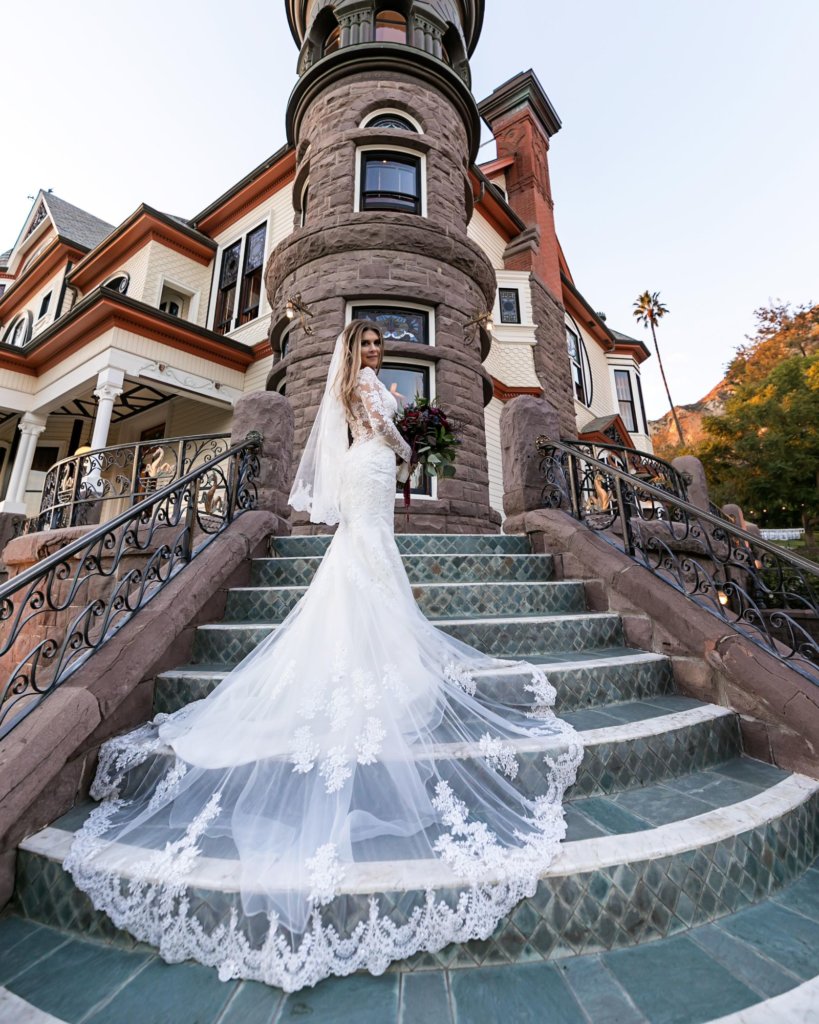 Style: #LWZF15028, Image Credit: Michael Anthony Photography
4. Style #LD5845 – $399.00
If you want your wedding dress to emphasize your femininity, this is the gown to go for. This dress from Lily White has a plunging, v-neckline and a figure-flattering A-line silhouette that will certainly add a tint of sexiness to your bridal look.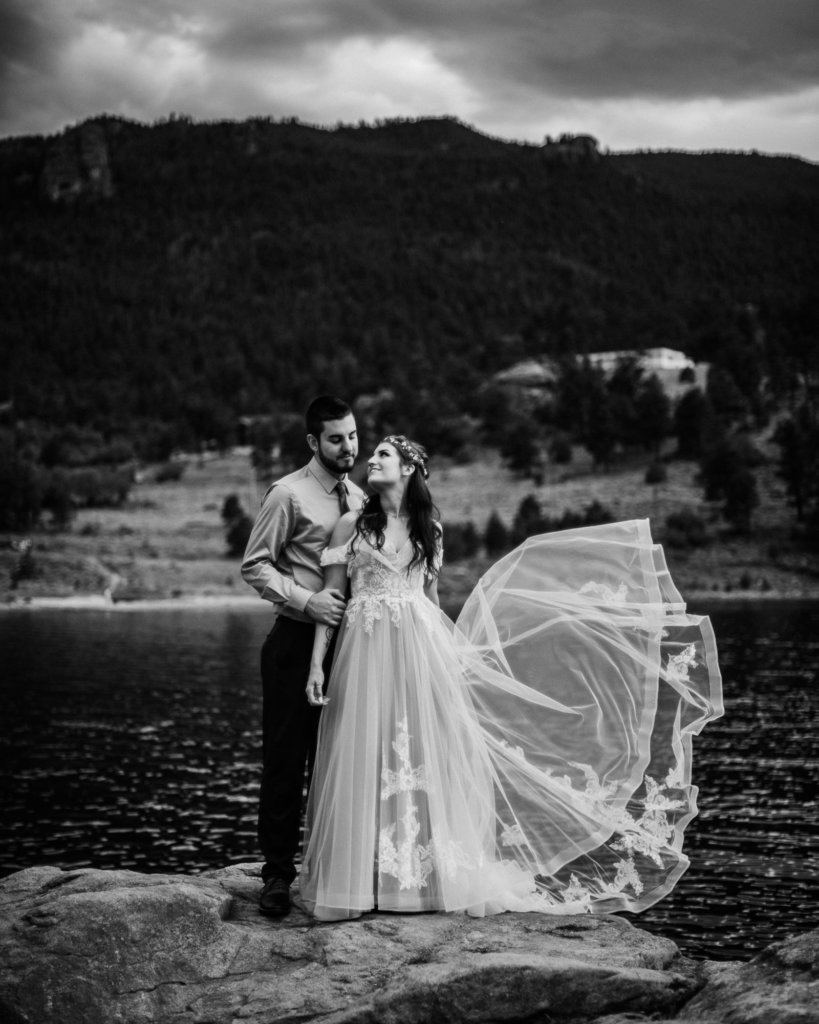 Style: #LD5845, Image Credit: Morgan Jersi Photography
5. Style #LD5237 – $399.00
Just because it is the most affordable of the lot does not mean that this mermaid wedding dress from LB Studio is anything cheap. With layers of lace, an elegant bateau neckline, a chic open back, and minimal embellishments, this sleeveless dress is for a modern bride who wants to keep her bridal look simple and graceful.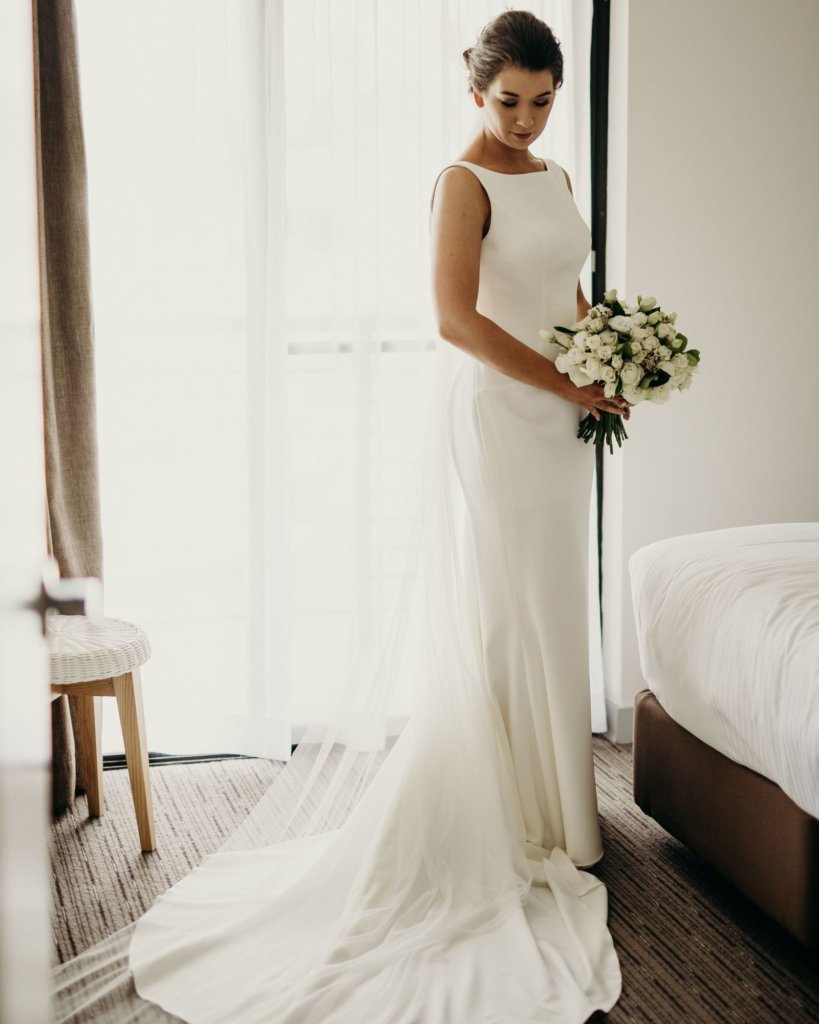 Style: #LD5237, Image Credit: Muse Photography
6. Style #LD4481 – $499
Modern and sleek, this princess wedding dress from Lily White is the one to go for if you want to ball on a budget. Among the many admirable design elements of this gown, one that stands out the most is its exquisite bateau (or boat) neckline that looks very… for the lack of a better word… aristocratic. And of course, there are long sleeves, an open back, and a chapel train to turn up the regal vibe of this gown.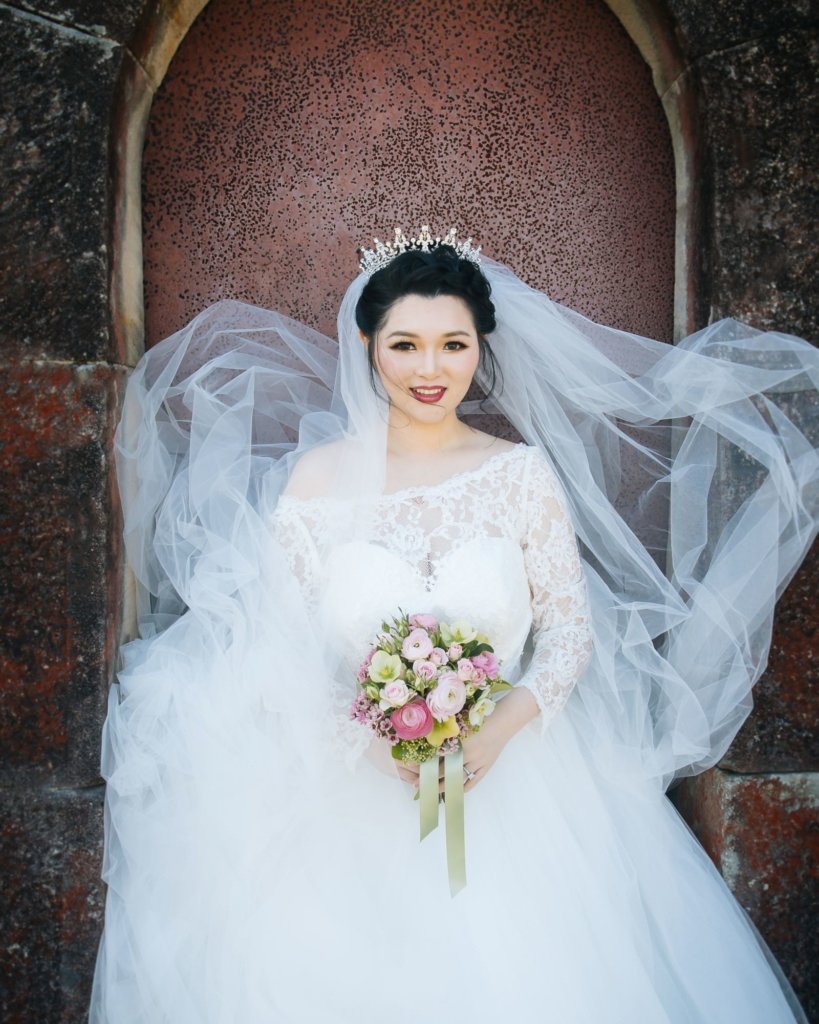 Style: #LD4481
Who could have thought it was this easy to get an incredibly chic dress that leaves room for the honeymoon of your dreams?