Alexis & Joe were married on Carnival Dream in New Orleans, Louisiana. They didn't have an exact theme, but they enjoyed a lot with family and best friends. What's more, Alexis looked truly like a princess out of the fairytale in her dream ball gown! Congrats to this sweet couple!
All photos were taken by Carnival Cruise Lines.
Wedding Dress Style: #LD4349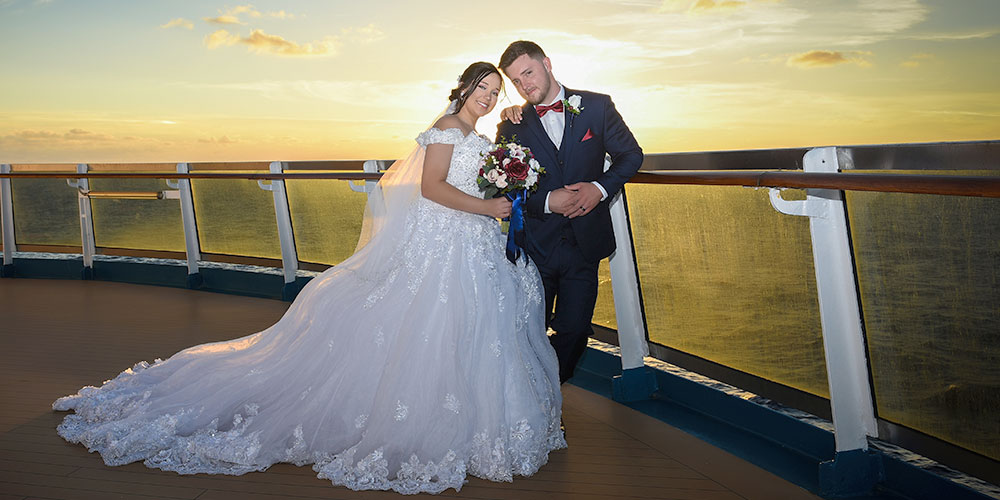 Q: Any advice or tips for future Mrs?

First of all, buy your wedding gown from Cocomelody. Secondly, this is only one day out of the rest of your life. Although it is a big day, do everything possible to minimize the stress that you put into the day. There should be no distractions because you are going to want to remember that day for the joy that you felt… not the stress.
Q: What was the inspiration behind your wedding theme?
We didn't really have a theme.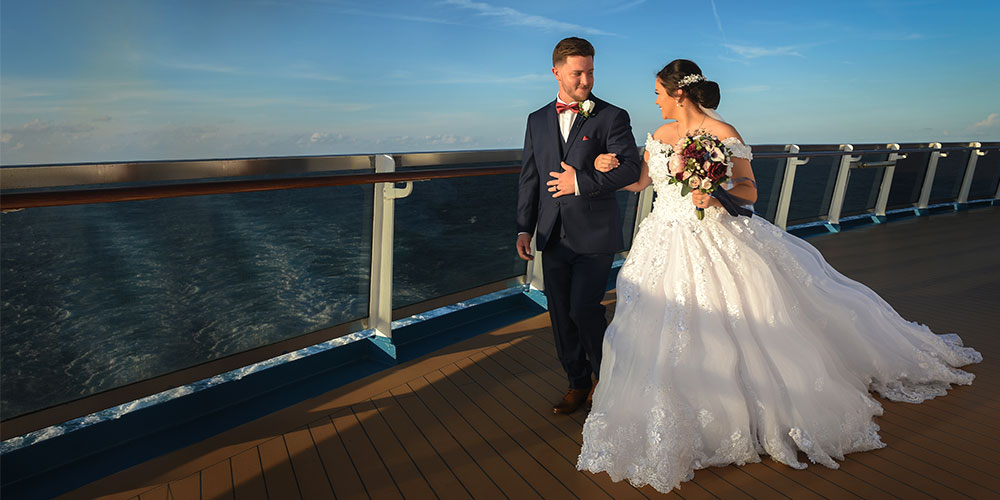 Q: Tell us your love story! Where & How did he propose?
We met in 2015. I knew the night that we met that Joe would play a huge role in my life. I just wasn't sure how yet. We actually went a couple months without talking after the night we met. It wasn't until later that the universe brought us together again. We were inseparable. We knew we were going to get married and have children one day but life happened and our story didn't exactly happen in that order. I got pregnant and Joe and I were thrilled. Early in the pregnancy we found out that our daughter, Presley Jewel, had a birth defect called gastroschisis. We knew that she would need surgery and extensive ICU care after birth but she was expected to make a full recovery. However, at 36 weeks and 1 day we ddound out that our daughters heart had stopped. I was induced and she was born sleeping 24 hours later. From then on, Joe and I knew that we wanted to honor her.. we just didn't know how. One day we realized that there is no better way to honor her and thank her for her impact on us and our life that to get married. We got married 2 days before what would have been her birthday. We definitely felt her presence that day. Presley made us so strong. She taught us to lean on each other and place our faith in one another. We are so thankful for her. She is the reason we are the couple that we are today!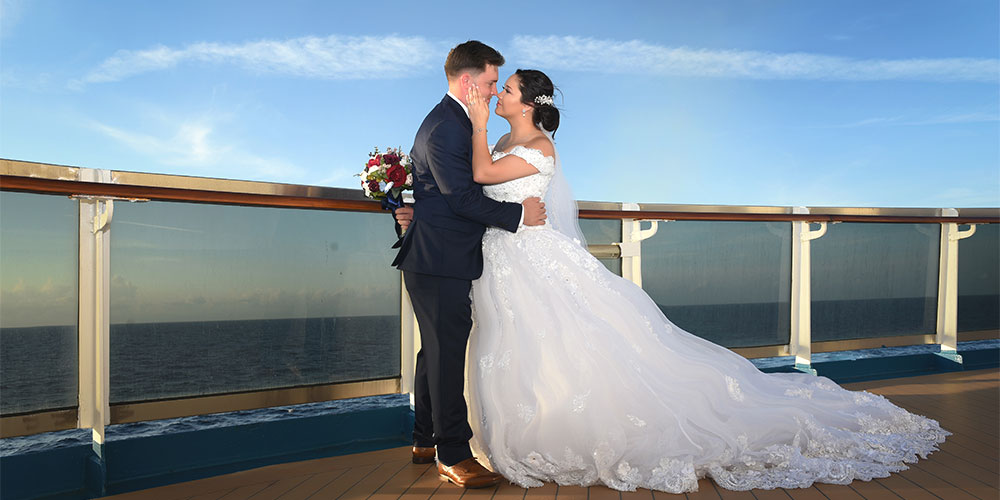 Q: How would you define the message "Dare to Love"?

Dare to love to me means loving someone without fear. There are times when it will be easier to pull away but those are actually the times when you should lean on your significant other more than ever.
Q: The best/most memorable part of the day?
The most memorable part for me was the look on my husbands face. He is NOT the emotional type but boy did he cry like a baby when he saw me walk down that aisle!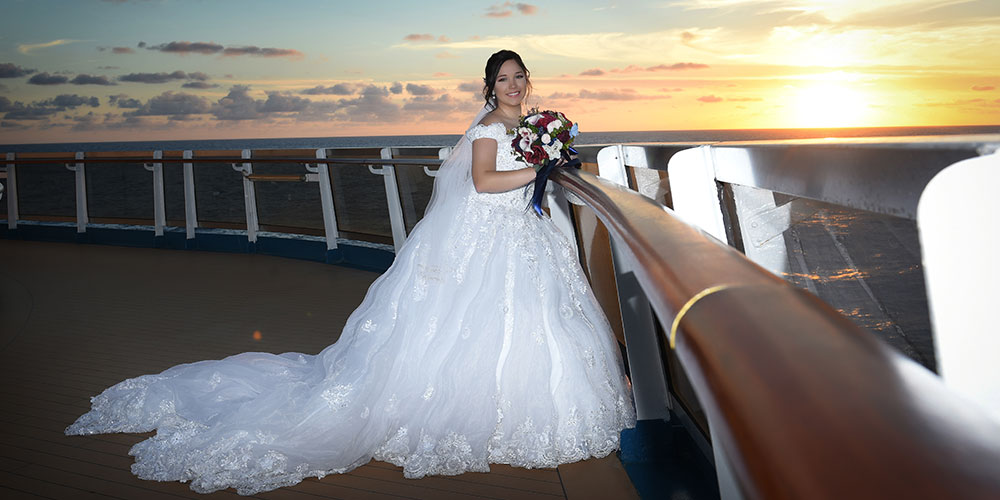 Q: What did you love most about your #Cocomelody dress (es)?
The quality was amazing. The fit is perfect. I felt like a princess! I also got so many compliments on both of my wedding dresses.
Q: What do you think about Cocomelody?
Cocomelody was great. Communication was quick. My questions were always answered. Absolutely wonderful customer service!