After months of planning, your wedding day is finally here. From ceremony to reception, everything is organized! But… a plethora of things can still go wrong, and the frustrating part is that it's hard to predict what. So, it's always good to think about the "what if's" and prepare for them ahead of the wedding day. Here, we've compiled a list of seven things that can go wrong on your wedding day and what you can do to deal with them.
Style: #LD4395, Image Credit: Abbey Armstrong Photography
1. No-show vendor
Not having one of your vendors show up on the big day is scary! The best way to avoid this is to enlist a reputable vendor in the first place. Nevertheless, if your vendor is still a no-show, you can have your maid of honor or a family member come to save the day. Your loved ones wouldn't like seeing your big day fall apart, so they'll obviously do whatever they can to help out.
2. Wedding dress accident
You have invested months into planning your wedding gown. Now, what if a clumsy guest spilled wine on it or if your lovely wedding dress gets caught on a nail or someone steps on it? The last thing you want on your wedding day is something bad happening to your gorgeous empire waist wedding dress. Nothing could make you burst into tears quicker than that. Luckily, the fix for this huge problem is surprisingly easy. For spills, any stain removal wipes will be enough. For rips and tears, a small roll of fabric tape will do the job.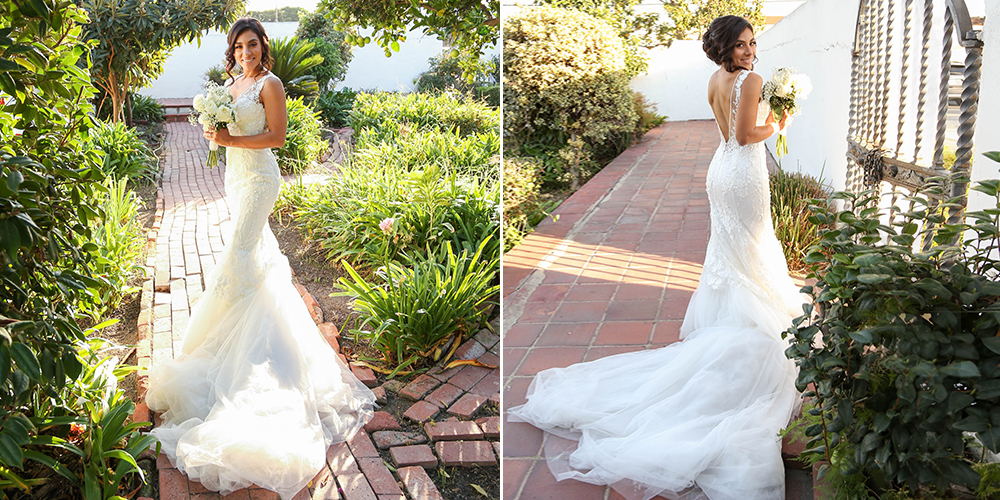 Style: #LD5058, Image Credit: Amanda Marie Photography
3. Bad weather
Bad weather can be a huge headache and can have a negative effect on everything from your lovely mermaid wedding dress to your reception. Needless to say, there's no fix for an unfavorable weather. If it's going to rain, it's going to rain. Be that as it may, you can still prepare for it. Check the weather forecast as early as ten days out from your wedding date. And if there's a possibility for bad weather, get yourself some umbrellas. There's a silver lining to bad weather, though: some of the most stunning wedding pictures are captured in bad weather!
4. Sore feet
Your wedding shoes may look gorgeous but remember that wedding shoes are notorious for being uncomfortable and painful. Because you're going to be on your feet for several hours, greeting guests and then you have to dance the night away also, you should get yourself a pair of comfortable shoes. If you feel that your old trainers are the most comfortable pair of shoes you have ever put your feet in, go for it! No one is going to notice what shoes you're wearing under your wedding dress anyway.
Style: #LD4317, Image Credit: Abby Fowles Photography
5. Hair and makeup meltdown
Perfecting your bridal hair and makeup takes a considerable amount of time and definitely an awful lot of money. But no matter how flawlessly finished it looks at the start, a few hours later, your lovely hair will fall out of your up-do and your makeup will start to melt! Save yourself from this disaster and have one of your bridesmaids available for touch-ups throughout the day.
6. Running behind the schedule
Not a silly "women are always late" crack, but let's face it, no matter how well you have planned for everything, you're still going to run late to your big day. It's, in fact, quite commonplace for things to fall behind wedding schedule a bit. Your hair and makeup may take a little longer than you anticipated, or you might simply get stuck in traffic.
An excellent idea is to contemplate the possibility of those lost minutes in your initial planning and have at least 45-60 minutes of extra time. For example, if it takes twenty minutes to get from ceremony to reception, give it at least an hour. Another problem, fixed!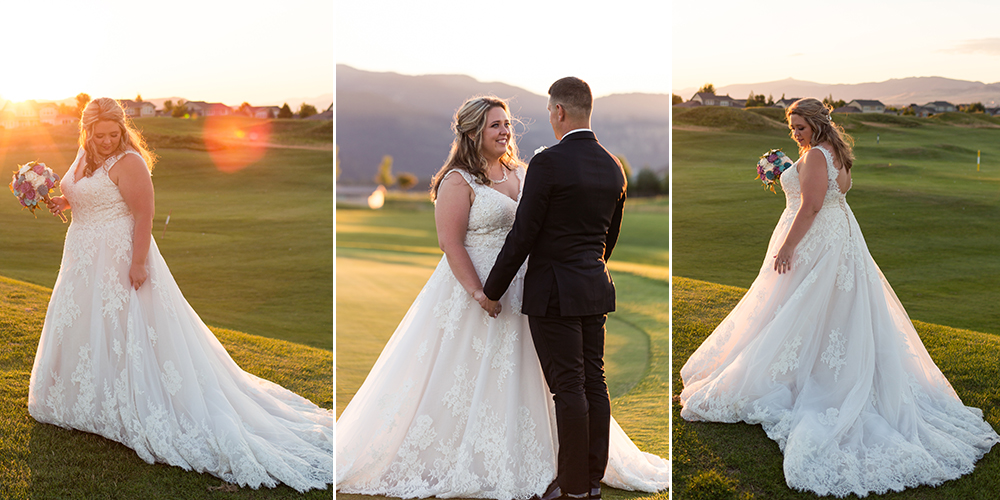 Style: #LD5698
7. Drunken guests
If you have a free bar at your reception, it's probable that some of your guests may want to let their hair down, have a drink and enjoy themselves. Some of them may even enjoy themselves a little too much. If you're faced with a situation like this and one of your guests gets a little out of control:
Do: have someone you trust to take them outside and gently remind them that they're being a little too rambunctious.
Don't: Tell them they're drunk like a fish and making a fool of themselves.
Remember that the things that can go wrong on your wedding day can only make a mess of the moment if you let them. All you can do is be prepared and hope everything turns out well.