Claudia & Paul hosted a simple and beautiful garden wedding in Secluded Garden Estate Pala, CA. Swooning over everything about their big day, the breathtaking venue, the trees and the mountain view. And Claudia has got that bridal glow in one of our popular mermaid wedding dresses. She chose the custom option, adding an off-the-shoulder style and long sleeves, which made the whole look even more of her own!
All photos were taken by Noemir Photos
Wedding Dress Style: #LD3906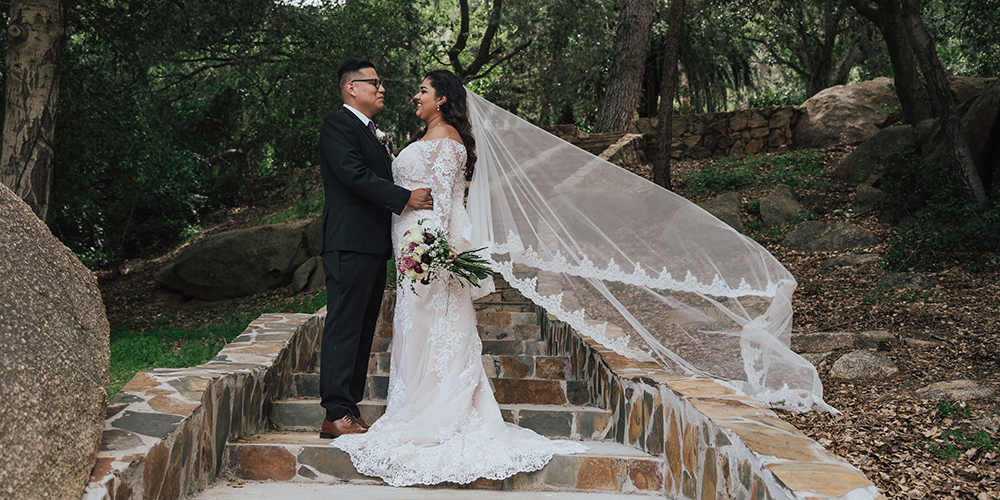 Q: Any advice or tips for future Mrs.?
Wedding planning is stressful. But don't let it get in the way of the real reason why you're doing it. Your life after the "party". Remember your husband, future husband that is, remember that this isn't just a party you're planning, it goes far beyond that. Think of your future with him and what you're going to build. It's not just a party that you're planning your planning your life with him or her. Also, as much as you hate planning this wedding and the stress that comes along; you will miss it after you're married. You're going to miss planning an event and thinking about walking down the aisle again and your guests and your family you will miss it even if it's just one percent I promise you will miss it!
Q: Tell us your love story! Where & How did he propose?
Paul and I met working at a retirement home. I was a hostess and he was a cook there. We were forced to shake hands. And as funny as it sounds I immediately felt a connection with him and I felt something good from him. Paul and I slowly started to get to know each other. We would talk at work and have fun and I just fell for his humor, manners, the way he treated me, he knew how to respect me and he was just a big teddy bear in the inside which I loved and still adore. Paul asked me to marry him a day before my birthday he set up his backyard with candles and Tiki's and rose petals on the ground and he popped the question and I was crying and I said yes!!!!!!!!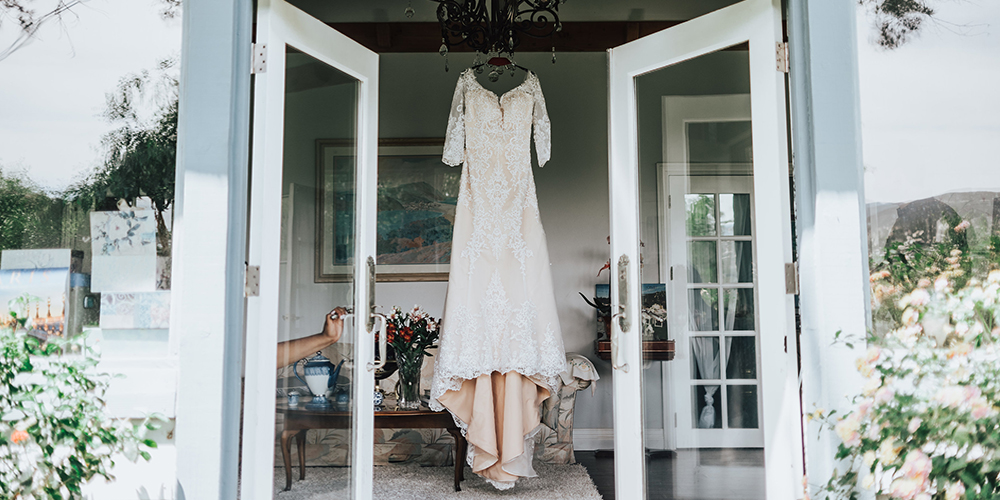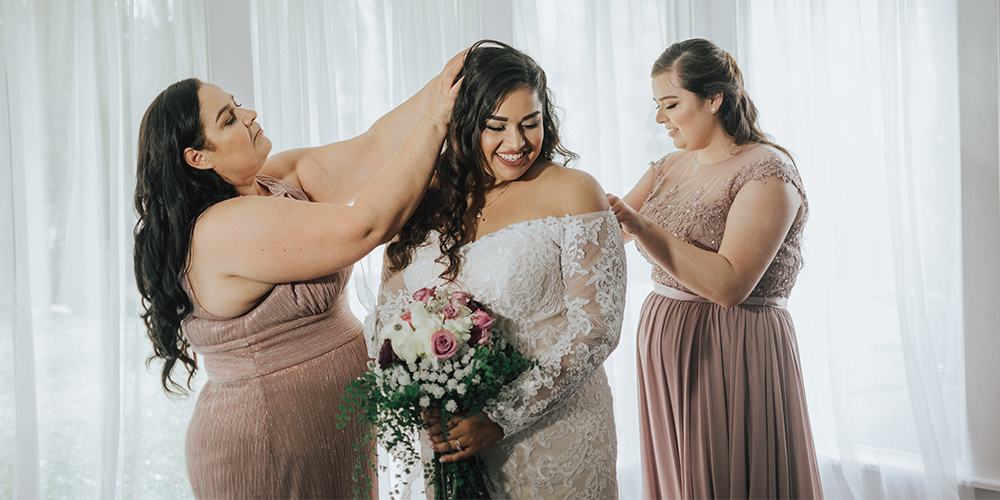 Q: How would you define the message " Dare to Love"?
Take the risk! Love hurts, its an obstacle course of emotions but its worth it at the end! Love is awesome! Love is incredible.
Q: What was the inspiration behind your wedding theme?
Since the beginning, we knew we wanted outdoors, greenery and flowers so the garden themed stuck to us. So we actually found this venue even before Paul proposed. We noticed it one day and I looked it up online and I fell in love. After Paul proposed we went to go look at it and again and it's even more beautiful in person so this is where we decided to get married. We have always loved greenery! Trees, flowers, fresh air, nature! Simple and beautiful. It didn't need much décor since the beauty was all in the venue and the trees and the mountain view
Q: Did you enjoy the wedding planning process? Why or why not?
Sometimes I did, but sometimes I didn't. It was really helpful that I had Paul there and he was always interested in planning with me. I never felt like I was doing everything alone. He would always remind me about deadlines and having to find this or that. I was more like let's leave it for later so he was a huge motivation!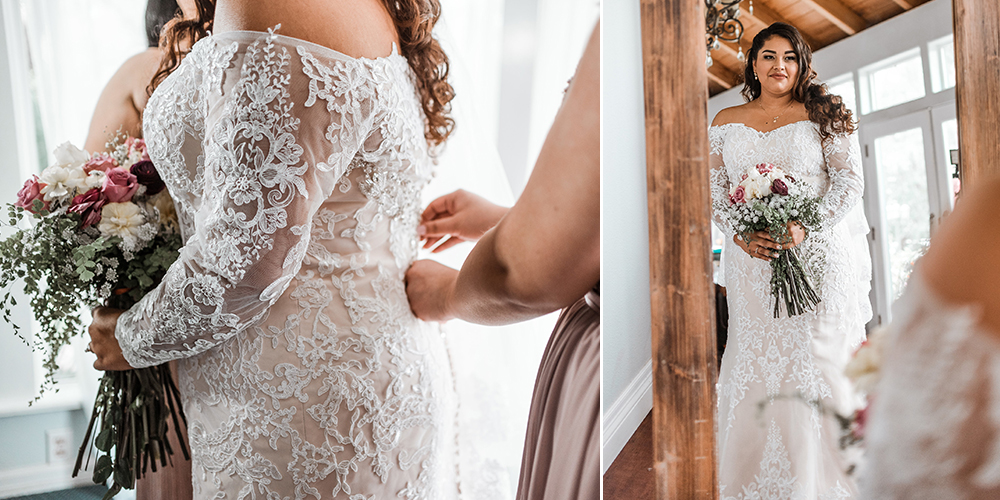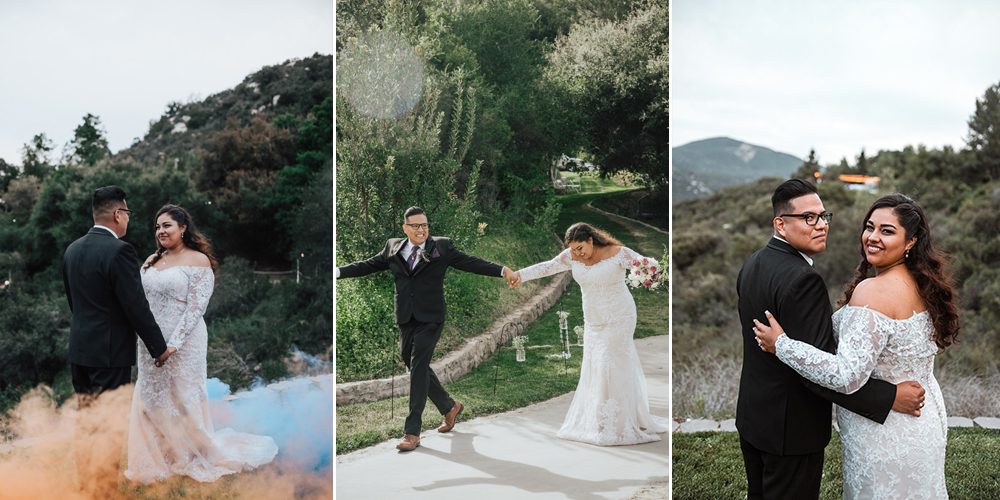 Q: What was the best/most memorable part of the day?
The most memorable part of the day for me was definitely seeing Paul waiting for me at the Altar. And then sharing our vowels and watching Paul cry was something in a way that I expected but I also didn't expect from him because he's a tough guy and knows how to hide emotions well. so seeing him cry just made me cry also. it was all pure happiness and all the emotions building up. Seeing our families and close friends there to share the day with us meant a lot also because they got to share Paul promising our love to each other.
Q: What did you love most about your #Cocomelody dress?
What I love most about my wedding dress was that I got to personalize it to what I wanted and how I wanted it. And it didn't take me over two years to get my dress it was faster than that so I didn't have to wait forever. My dress was everything that I wanted since day one!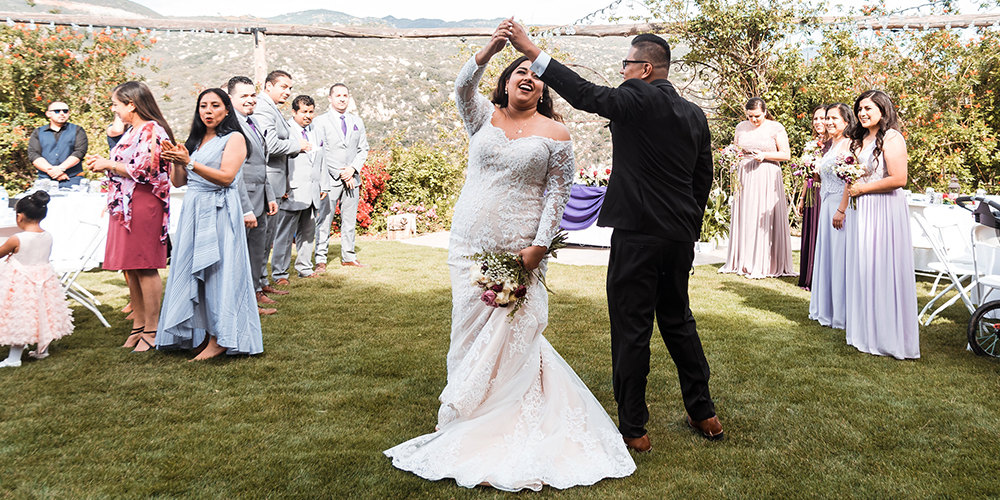 Q: What do you think about Cocomelody and the customer service?
Everyone at Cocomelody is very awesome hard-working and understanding. You don't feel less or that you're being judged, you feel very welcome! Welcome to share your ideas and to feel free to say something about your dress and not feel like you're going to get shut down.