Walking into "Happily Ever After" with the man in your dream is so sweet! Aline & Keaton had a Victorian wedding in Arroyo Grande. And speaking of Aline's wedding dress, we love that creative custom open back! Such a big honor to be a part of Aline & Keaton's special day and make a style that fit Aline's own vision of her perfect dress!
All photos were taken by Rachel Ranucci Photography.

Wedding Dress Style: #LWXT16001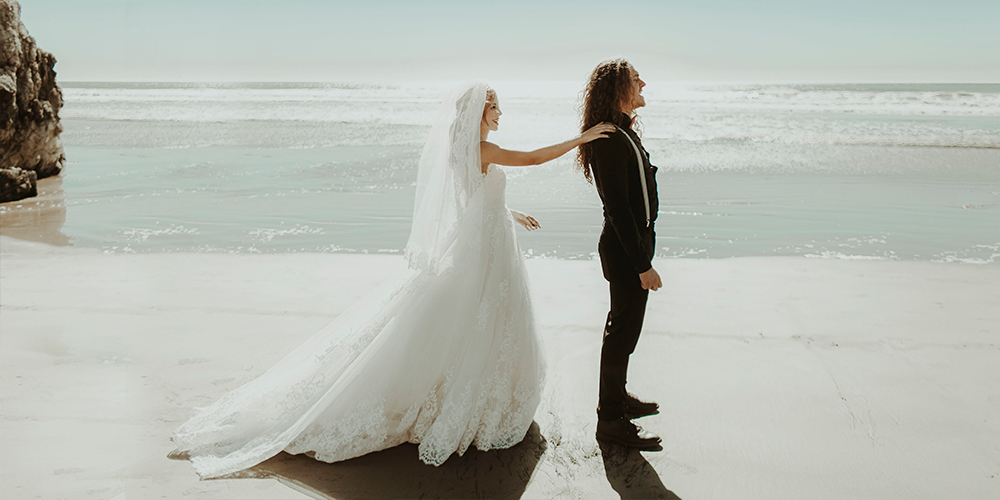 Q: Any advice or tips for future Mrs.?
Breath and focus on enjoying the day. Mistakes will happen, it's normal.
Q: What was the inspiration behind your wedding theme?
My husband and I have always shared the mutual love for everything victorian and haunted. Especially victorian architecture. We fell in love with the victorian house in arroyo grande and styled their beautiful garden accordingly.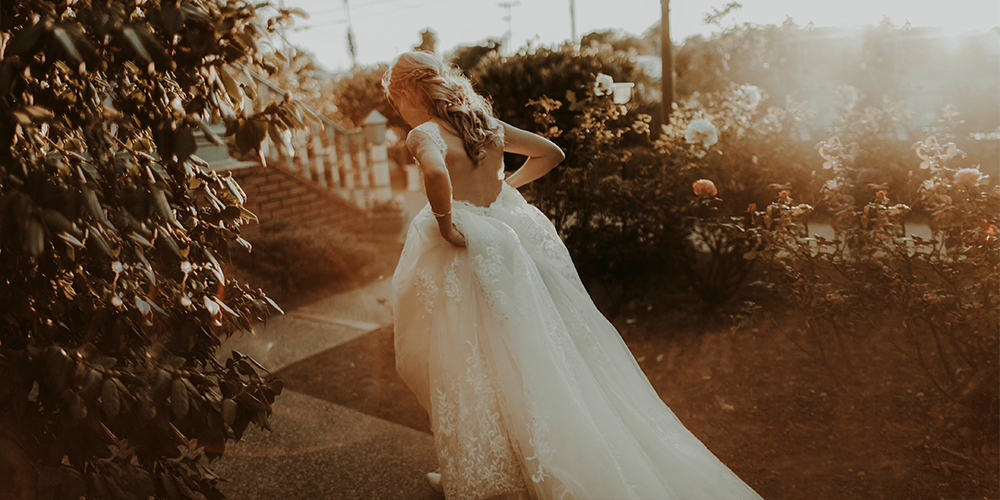 Q: Tell us your love story! Where & How did he propose?
It all started with a drawing of Chris Barnes, the singer of the metal band six feet under and ex cannibal corpse, I did. He was kind enough to post it on his social media. At that time, Keaton was his guitar tech and saw the drawing. He then commented under one of my photos telling me I am a good artist and a babe. At first I thought it was just another comment but I fell in love with his incredibly fluffy, long, curly hair and decided to message him. It started with one message but it rapidly became endless messaging followed by skyping. Once we skyped over 11 hours. During that time, I still lived in switzerland and was finishing school and Keaton lived in Los Angeles. So skypung and texting were our only option til we finally got to see each other for one day in Orlando while I was on vacation and he on tour. We had the most amazing time but it was heart breaking to say bye and not knowing when or if we are seeing each other again. But after I finished school I decided to go see him for 3 months in LA. From there we went back and forward between switzerland, random places in Europe and Los Angeles til I reveived an internship for a year in LA. By the time this year was coming to an end we had to ask our selves the most important and most life changing question of our lives. Should I go back to Switzerland and we might not see each other again, or do we take the step and spend the rest of our lives together? The answer was clear, and Keaton popped the question at the spot of our first date, by the observatory in a quiet spot, where we were by ourselves. Even though we talked about before, I couldn't stop crying. It was the happiest moment of my life, knowing that this perfect guy wants to spend the rest of his life with me. We had a small but perfect courthouse wedding in a haunted minig town in Virginia City, NV. And 7 months later, we had our big wedding with our friends and family.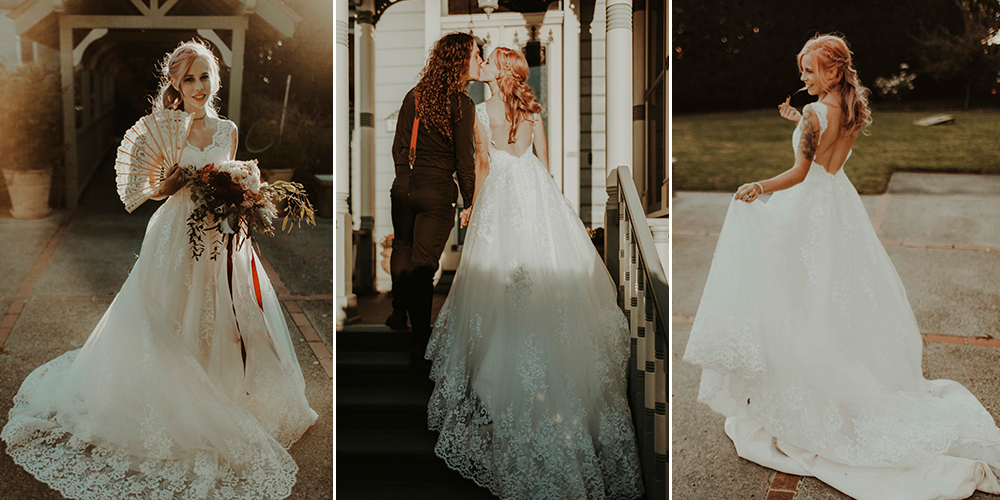 Q: How would you define the message "Dare to Love"?
Standing at the airport gate, give each other that goodbye kiss, not knowing if or when your gonna see each other again, but still never stop believing and whole heartly loving each other.
Q: What was the best/most memorable part of the day?
Our first dance. We transitioned from Elton Johns – Rocket Man into Bloodbaths -Eaten while doing hair spinns. We wanted to make this our wedding so we brought things into it, that other wedding usually don't.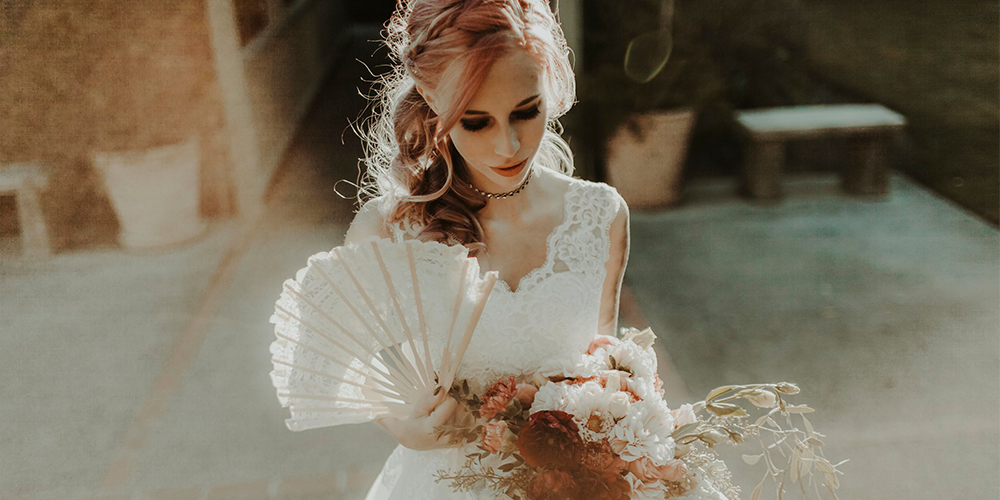 Q: What did you love most about your #Cocomelody dress?
That I was able to give the designers a drawing and got my wedding dress completely customized to fit my vision of my perfect dress.
Q: What do you think about Cocomelody and the customer service?
I had an amazing experience and Cocomelody's service was great.