Inspired by Sorcerer Mickey scene from the Fantasia, Amy & John hosted a Disney wedding in Topanga Hills, CA. Everything was like a fairytale and Amy's bridal look in that dreamy off-shoulder ball gown was totally the updated princess gown of our dreams. Read about Amy and John's love story and see some of our favorite pics below:
All photos were taken by Sloan Photographers.
Wedding Dress Style: #LD5066
Q: Any advice or tips for future Mrs.?
No matter how big your budget is, there's a way to make your dream wedding a success. It all starts with the perfect dress! Remember, this day is about you, your future mr., and a celebration of your love.
Q: What was the inspiration behind your wedding theme?
My husband and I love old Hollywood movies, Disney, and space. The Sorcerer Mickey scene from the Fantasia was a perfect combo of everything we wanted for our wedding and that's where we drew all our inspired from.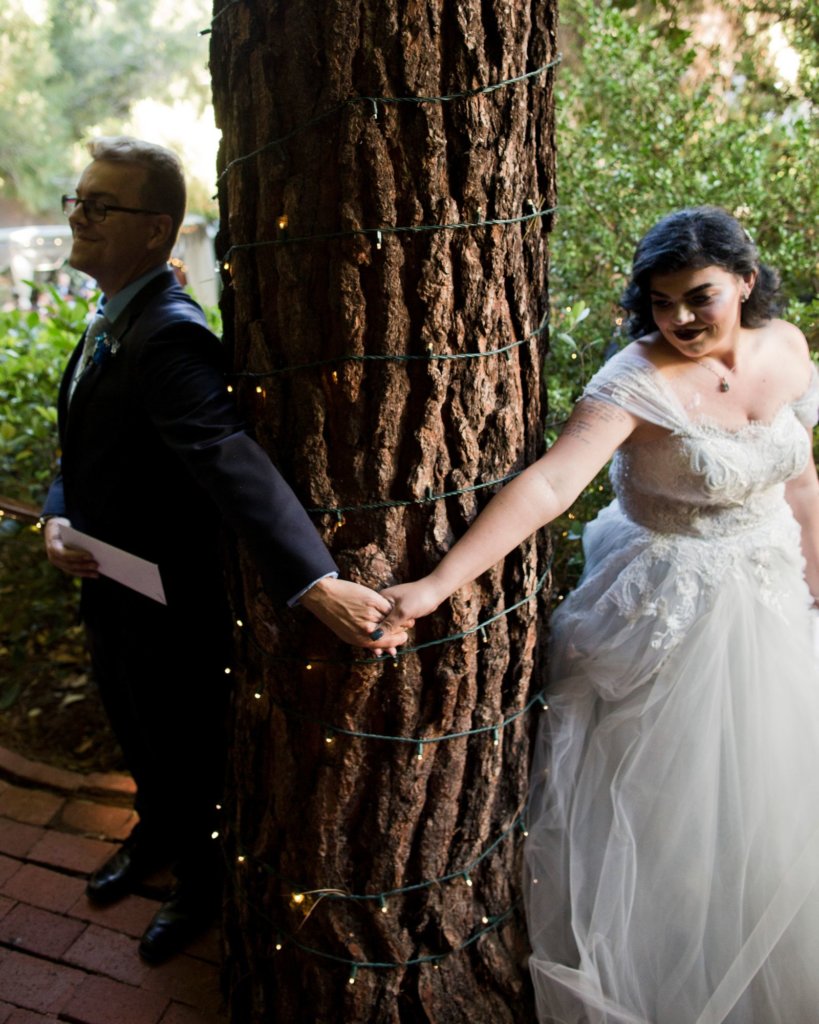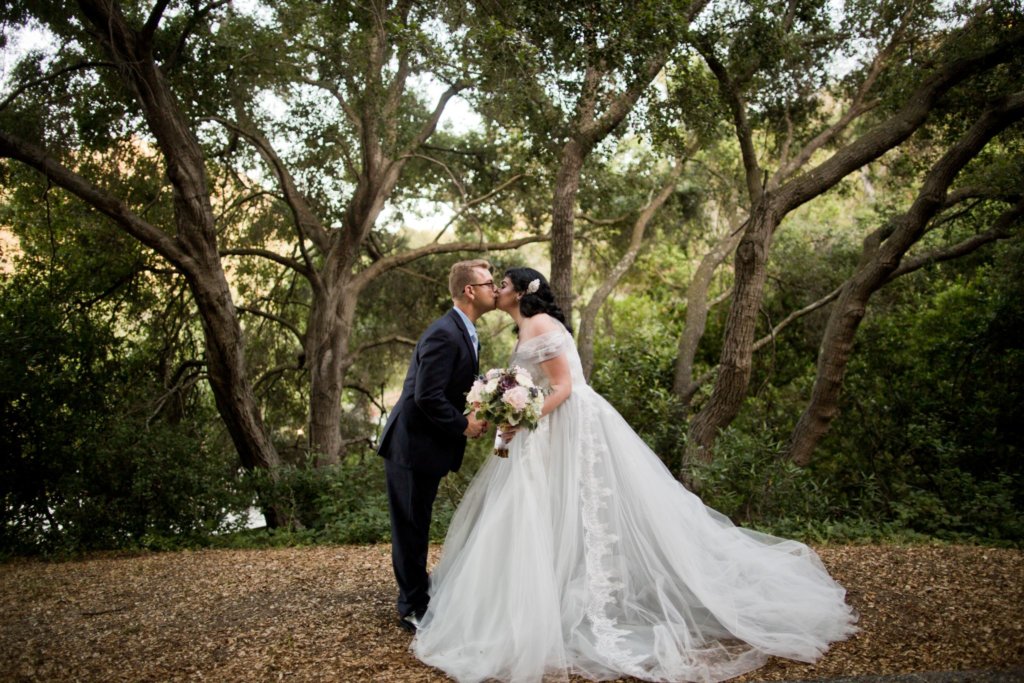 Q: Tell us your love story! Where & How did he propose?
John and I met on Catalina Island in California at a camp for children with heart disease when we were 11 years old. We weren't really friends or talk until we came back as camp counselors. We both lived in different states and I would visit a lot until one day John asked me to move in. We were inseparable after that. I can't imagine having a more perfect partner or a more perfect way to meet. Our hearts were connected in more ways than one and we were great friends before we even threw love into the equation. On one of our weekly trips to Disneyland, John seemed particularly agitated. I was so mad at his mood I almost made us go home!
We had a couple drinks at our favorite Disney watering hole and John seemed to be a little calmer. Liquid courage I suppose. The sun was starting to set and we headed to Cars Land. We stopped to have our picture taken by a Disney photographer and mid photo John gets down on one knee and proposes with a ring I had no idea he purchased in the park that very day. It was sterling silver with Mickeys and crystals around the band. My response was, "wait, What?" I screamed and then finally said "yes"! John had decided that morning he was going to propose. No one knew ahead of time and that made it so much more magical. John and I love the retro vibes of Cars Land, so it was perfect. Getting married in front of the castle is so cliche'.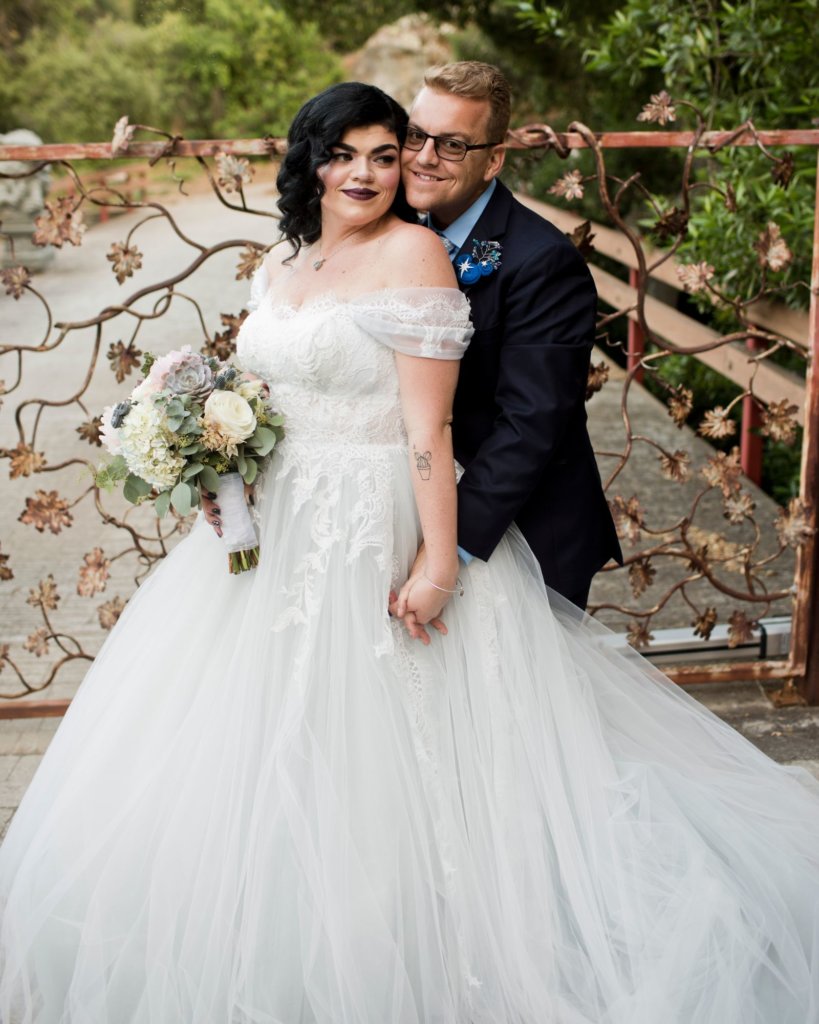 Q: How would you define the message "Dare to Love"?
"Dare to Love" means so much to me! I was born with a congenital heart disease and I was never expected to live this long. I didn't expect to live long enough to date let alone fall in love or get married. As a young adult it was hard for me to let go of the fear that if I let myself fall in love, I may have to leave them behind or burden them with all my medical care. I discovered true love comes with fear. Fear of acceptance, fear of failure, fear of rejection. Daring to love is being able accept that fear, and loving someone completely…no matter the odds.
Q: What was the best/most memorable part of the day?
My favorite part of the day was before our ceremony. John and I decided we would exchange vow letters instead of reading our vows in front of everyone. It was such a special persona moment.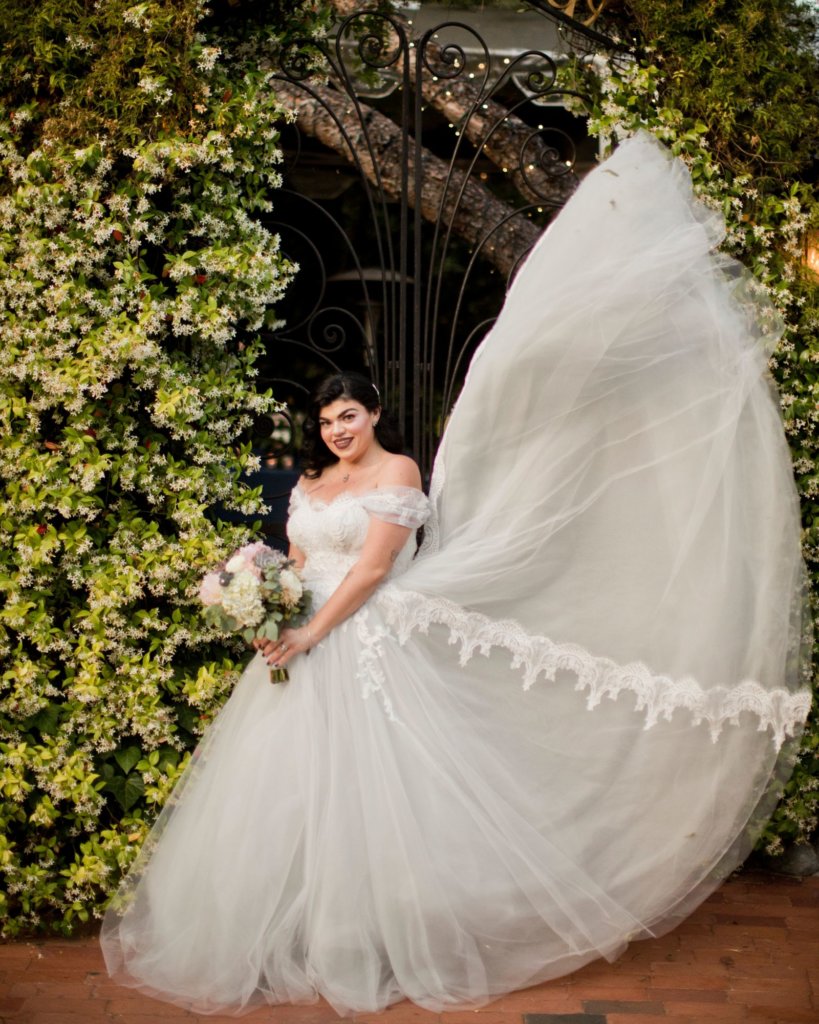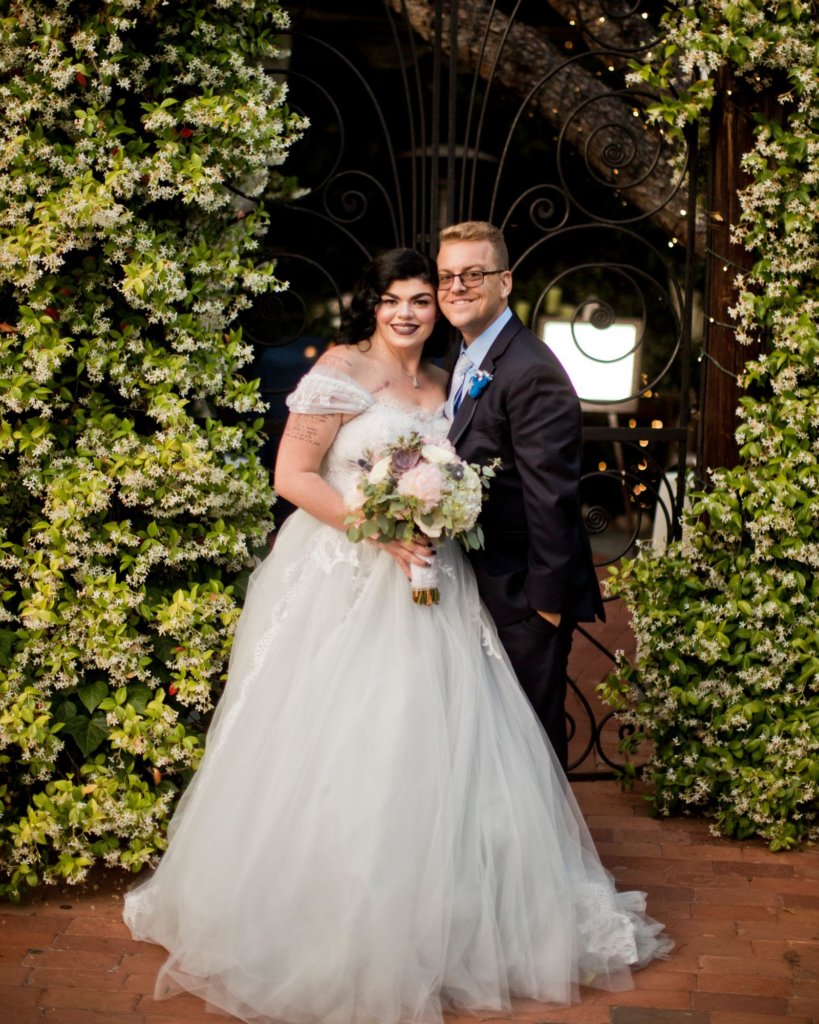 Q: What did you love most about your #CocoMelody dress (es)?
I loved everything about my wedding dress, but my favorite part was that the color was customized just for me! They added layers of grey tulle to my skirt and sleeves. It's so gorgeous!
Q: What do you think about CocoMelody and the customer service?
I love CocoMelody. I tell everyone I know, getting married, to check out CocoMelody. The service was great! Angel helped me find exactly what I was imagining. There was a great selection and being able to customize was amazing!