Congratulations to the newly-wed couple, Anna and Evan! They said their I Do's in Decherd,Tennessee by 9th Sep.2017! We could just feel the love through their photos, and we can't wait to share their special day with you!
All Photos were taken by Sarah Irvin Photography.
Wedding Dress Style: #LWXT1406E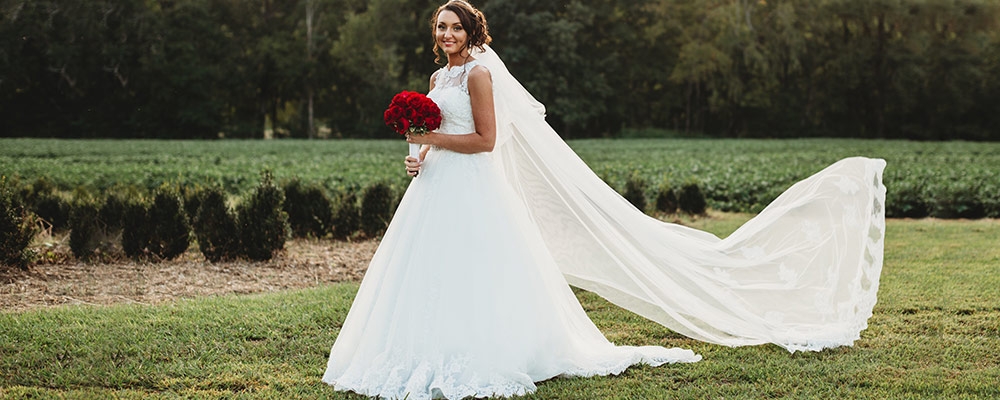 Q: Any advice or tips for future Mrs.?
Advice would be never go to bed angry and start your morning off with kisses and positive encouraging words.
Q: How did you meet? And where did he propose?
We met at my dad's church revival. He was my younger brothers basketball coach but I was never interested because he had tattoos and a man bun… I had also just gotten out of a rough relationship and I didnt want to be with anybody. He never noticed me till he come to revival then he stared so much the whole church thought he was my boyfriend. I was purposely rude to him because I didn't want to open my heart up to be hurt again…a few days later his charm started winning me over and he looked better with his hair cut short. The first night he seen me he told his uncle if she ever gives me the time of day we will be married in 6 months… we got married 6 months and 6 days later! He proposes in my dad's church…where we met.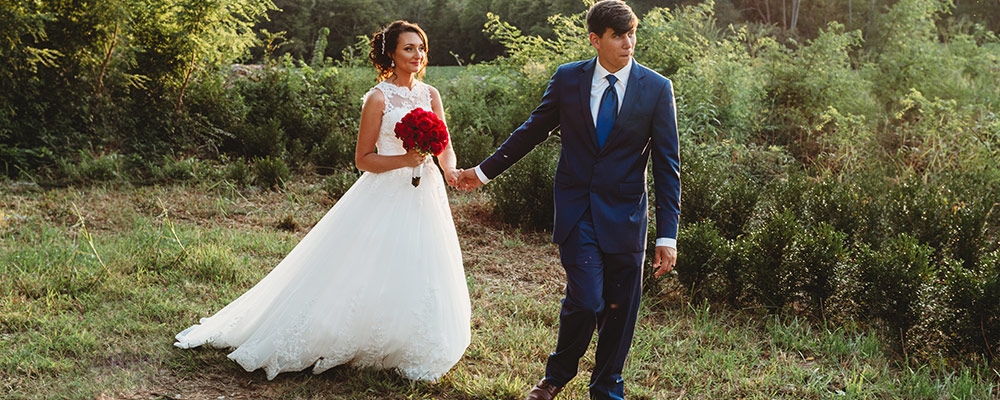 Q: What was the inspiration behind your wedding theme?
The inspiration behind my theme was my love for anchors and the beach.
Q: What location did you pick to have your wedding and why did you choose this place?
We picked a ministry camp grounds down the road from my church because it was 210 acres of beautiful fields cabins and mountains and it was the only place that would hold the amount of people we were expecting.
Q: Did you enjoy the wedding planning process? Why or why not?
I did not enjoy the planning process because I only had 3 months to get everything done and I wanted a big wedding so it was majority stressful plus I'm a pastor daughter the oldest of 5 and have 2 jobs and a lot of other stuff I have to do on a weekly basis so it was very difficult.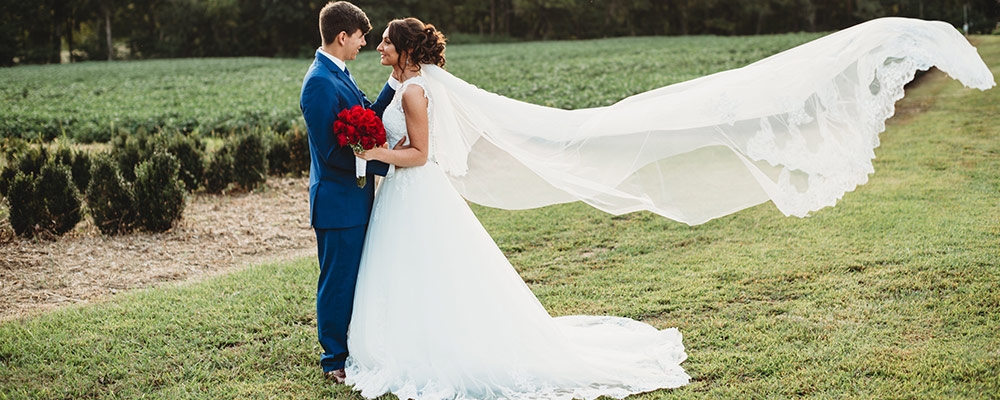 Q: What's your hubby's reaction when he first saw you on your big day?
His reaction was just a big smile but he said he wanted to lift his hands and praise God right then and there!
Q: What did you love most about your #Cocomelody dress?
My wedding dress was absolutely beyond stunning!! Everything about it was perfect it fit to a T and had amazing detail! It was the most beautiful dress I have ever seen and I look at a lot of different bridal stores and found nothing even close to the beauty of my dress!
Q: What do you think about Cocomelody and the customer service?
Cocomelody is amazing their service it fantastic and their prices are incredible! I had 200 + people ask me where I got my dress and when I told them where and how much they couldn't believe it I will always recommend this company to any and everybody!