Adventurous, fun spirited, and crazy in love! Ashley and David's elopement wedding in Katla Glacier, Iceland just took our breath away! Thank Ashley & David for sharing their wedding with us, so we can all drool over the beautiful details (including Ashley's killer vintage bridal style). Let's dive in!
All photos were taken by Iceland Wedding Planner & Your Adventure Wedding.
Wedding Dress Style: #LD4317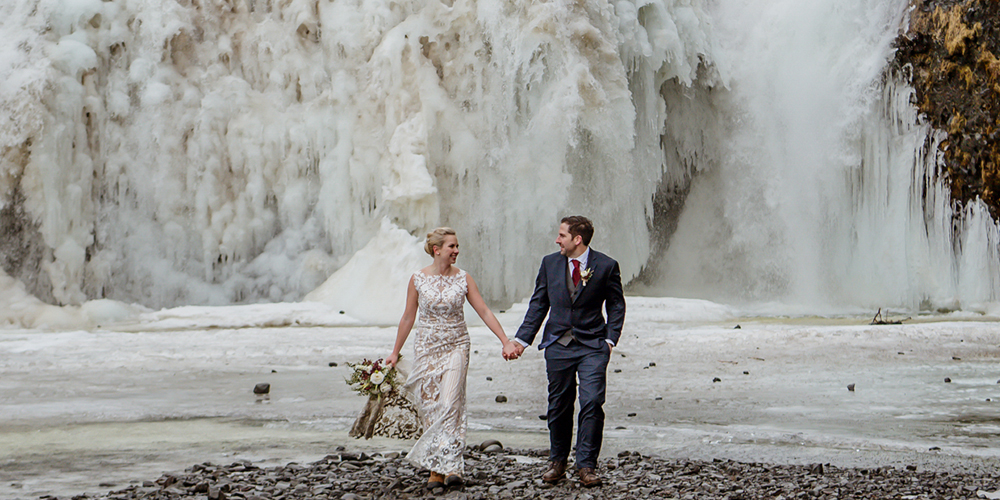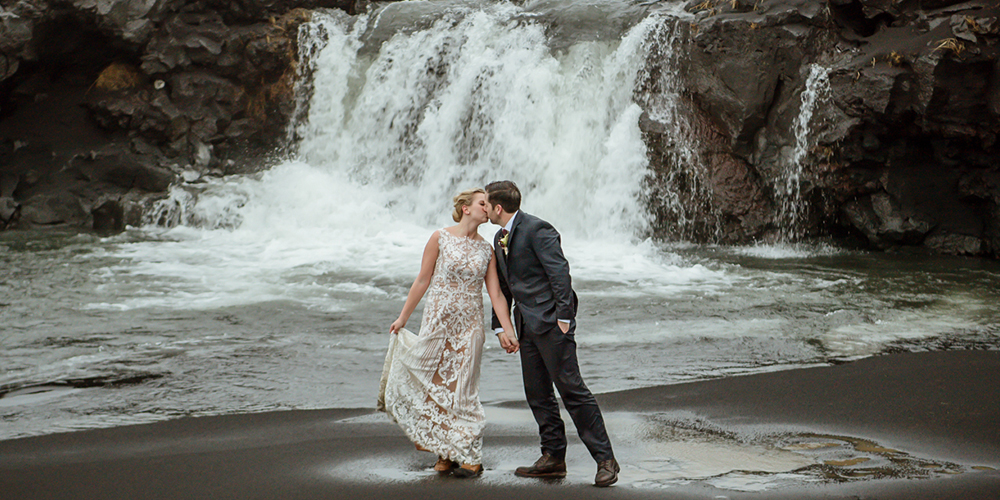 Q: Any advice or tips for future Mrs.?
It's your day, do what will make you happiest and don't worry what others will think. Also, be prepared for anything on your wedding day, nothing is perfect and you need to roll with the punches and embrace the adventure that comes with the unexpected.
Q: Tell us your love story! Where & How did he propose?
Our love story started summer 2013 when I, Ashley (from Canada) and David (from New Zealand) booked a Europe Contiki tour. After the 3 week trip we had to see each other again so we arranged to meet for new years in Sydney Australia. I decided not to book a return ticket and moved with him to New Zealand. After a couple years there, we moved back to my home of Canada. David proposed in 2017 on a beautiful beach in Costa Rica.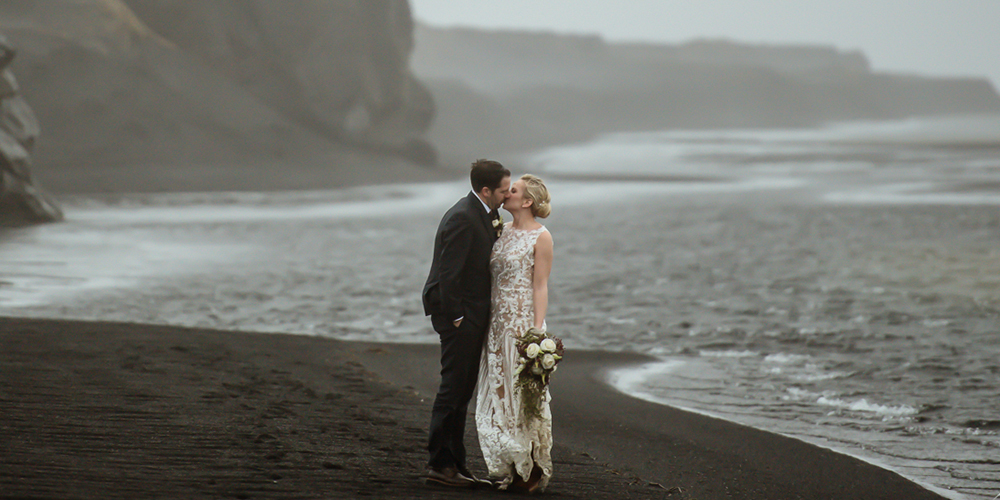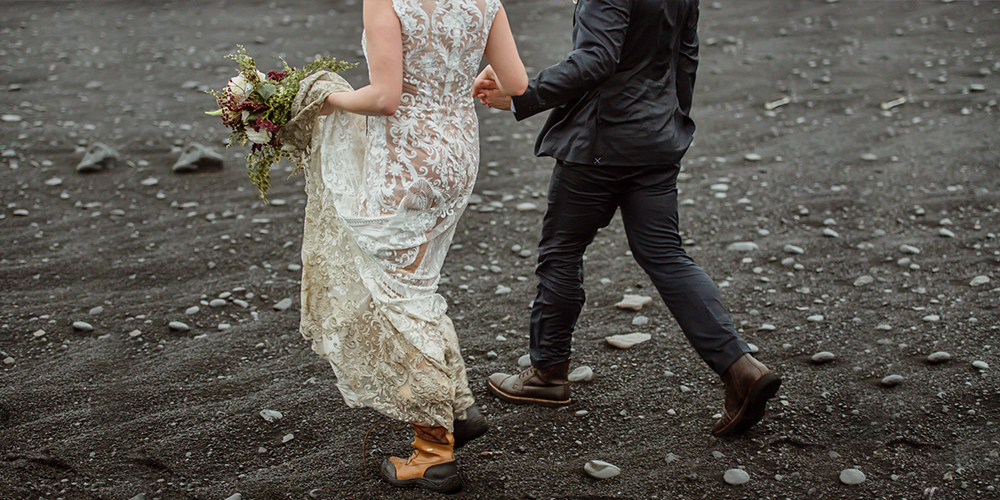 Q: How would you define the message " Dare to Love"?
Dare to love means taking chances and not playing it safe. When I went to Australia to see David again, it was a big gamble for a guy I had only seen in person for 3 weeks. I quit my job, sold my car, and sadly had to give away my dog but in the end it was all worth it 🙂
Q: What was the inspiration behind your wedding theme?
We decided to elope because half our family was in Canada and the other half in New Zealand. No matter where we had a wedding, some people would be left out so we thought it was better to leave everyone out! We love to travel and decided on Iceland for its unique and diverse landscapes.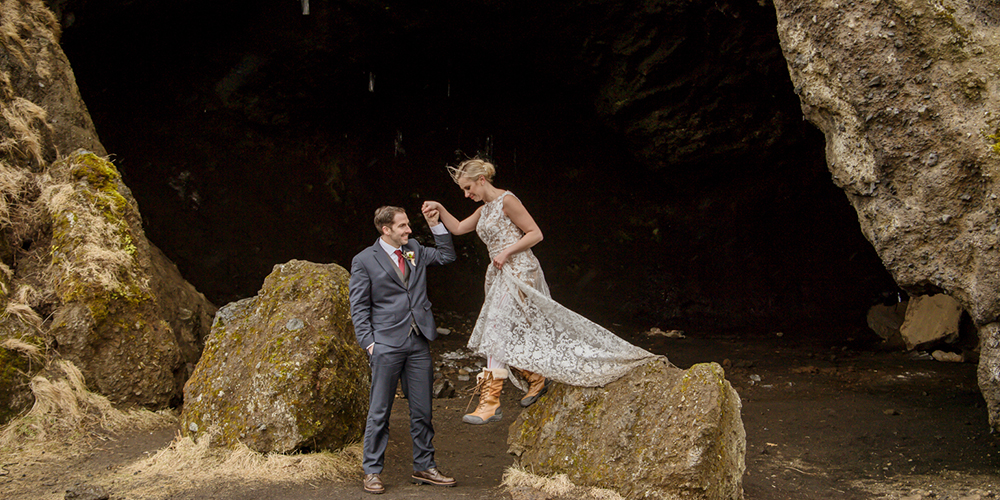 Q: Did you enjoy the wedding planning process? Why or why not?
The planning process was half of the fun. Ann, Iceland Wedding planner made it super easy. We would Skype with her, then sip a bottle of wine and go through all the gorgeous location photos she sent us. The toughest decisions were between canyons or mountains. There was minimal stress as she took care of everything for the big day (hotel/restaurant reservations, lunch, transportation, table decor, etc). I think our planning experience was also so enjoyable because we didn't have to accommodate anyone's input but our own.
Q: What was your hubby's reaction when he first saw you on your big day?
Because we did an elopement, our day was unlike most weddings and my hubby saw me from the time we woke up at 5 am. When my cousin first saw our pictures, she said she began to cry because she felt bad that I didn't have any bridesmaids there to help me get ready. As she progressed through the photos, she saw David zipping me up and said her tears turned to happy tears. She loved how we got to share those pre-wedding moments together.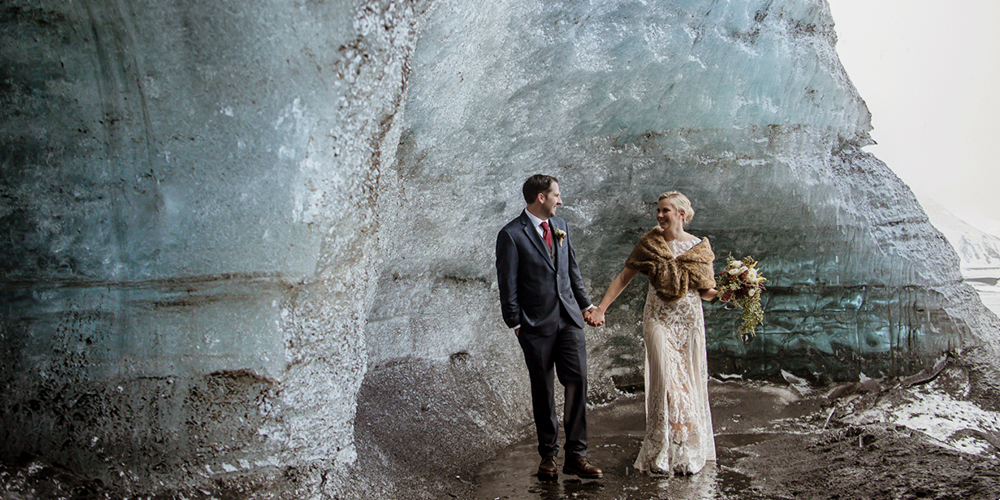 Q: What did you love most about your #Cocomelody dress?
The best thing about my wedding dress was the durability. On our wedding day there was 60km/h winds, rain, sleet and snow. We climbed into an ice cave, walked through shallow water, trudged through wet ground and even stood in black quicksand. Despite all this, there was not a single tear in my dress, the lace still looks perfect and after cleaning it on my own in the shower it looks almost new.
Q: What do you think about Cocomelody and the customer service?
Purchasing with Cocomelody was such an easy process. The custom measurements I sent through made a perfect fitting dress that did not require any alterations. They were also very prompt with all communication.