In this age of over-the-top celebrity weddings and spending enough on a wedding to put you in debt for years to come, you don't hear much about casual weddings. But they're making a comeback, particularly for those brides who fancy a more personal, laid-back celebration.
Although casual weddings tend to be easy to plan, there are still a number of things which a bride needs to know to plan a wonderful and enjoyable wedding. Here are several unique casual wedding ideas that can make your wedding day memorable for the rest of your life: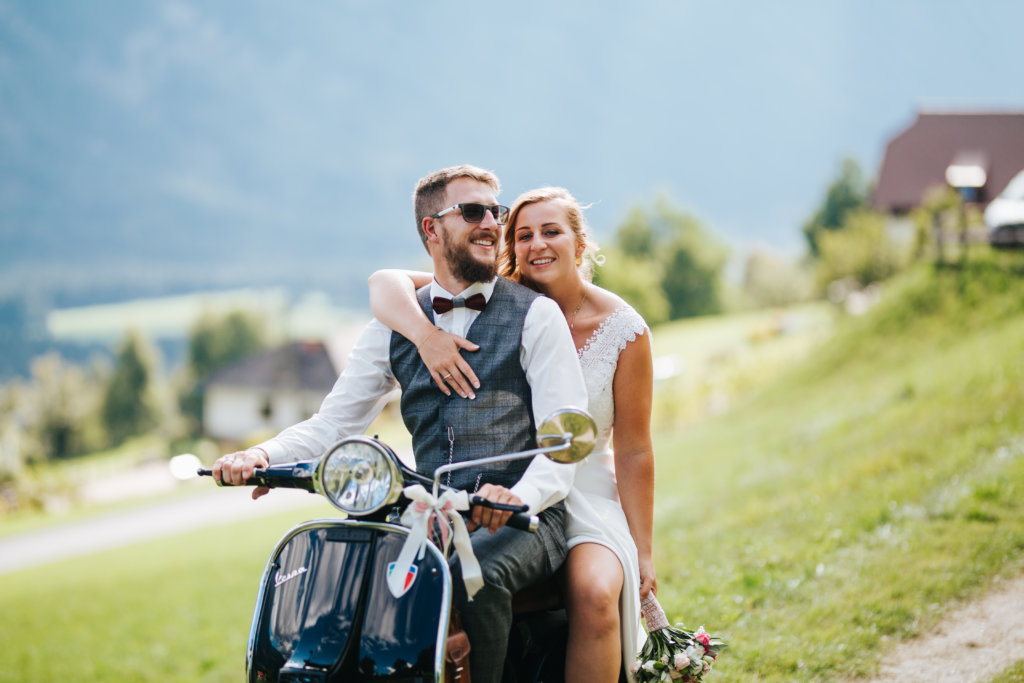 Style: #LD4472, Image Credit: Kati Solwold Photography
1. Reduce the guest list
Instead of inviting your best friend's great-aunt from New Jersey, you may want to confine the guest list and wedding party to a small circle of close relatives and friends. Beyond sharing the most important day of your life with a small, intimate group of friends, it will allow you the freedom to focus on those areas of the wedding that are most important to you and might otherwise have been out of your reach.
2. Make your own favors
Since the whole idea behind a casual wedding is to keep things simple and personalized, consider making your own wedding favors. For instance, a homemade goodie basket of cookies, bread, and candies. Or personalized CDs created with the music that you and your loved ones enjoy.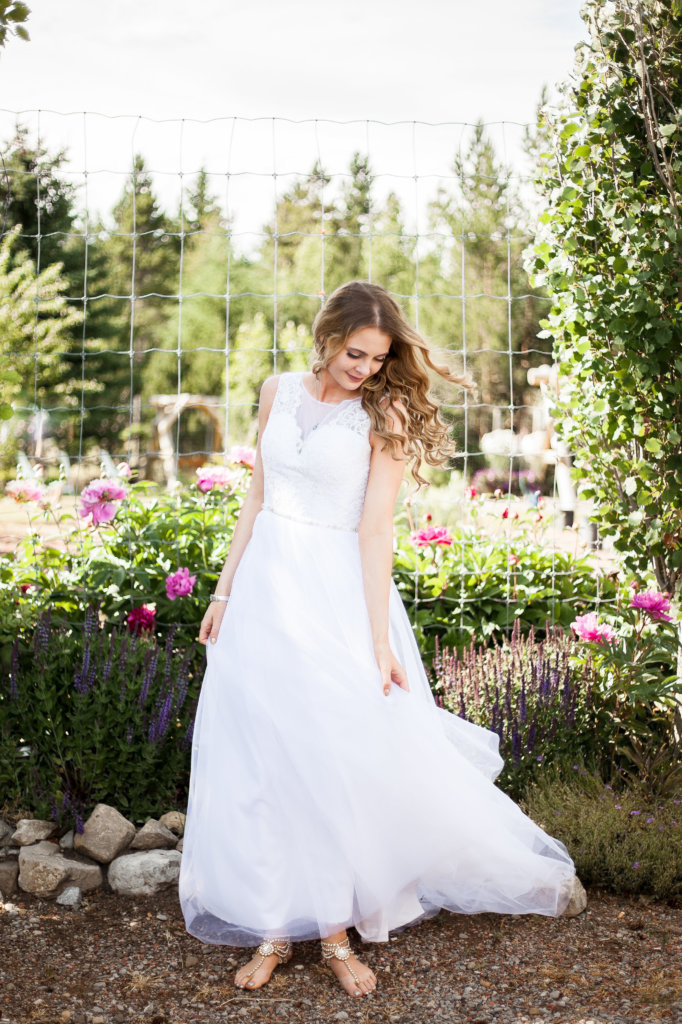 Style: #LD3569, Image Credit: Sally Ann Taylor Photographer
3. And your own invitations
You can also make your own wedding invitations, personalizing each one with a special sentiment. You can design them completely from scratch, choosing the paper you want, adding dried flowers or bows, or even adding your own background image. The point here is to make your wedding favors as personal as possible.
4. Keep the theme cohesive
One of the key things to remember when planning a casual wedding is that it should still have a cohesive sense of style. You may opt for heavy ceramic plates over fine china and unique handcrafted bridal jewelry over family heirlooms, but all style decisions should still be carefully considered. Aim for a sense of relaxed elegance, handcrafted coziness, or whimsical fun for your casual wedding.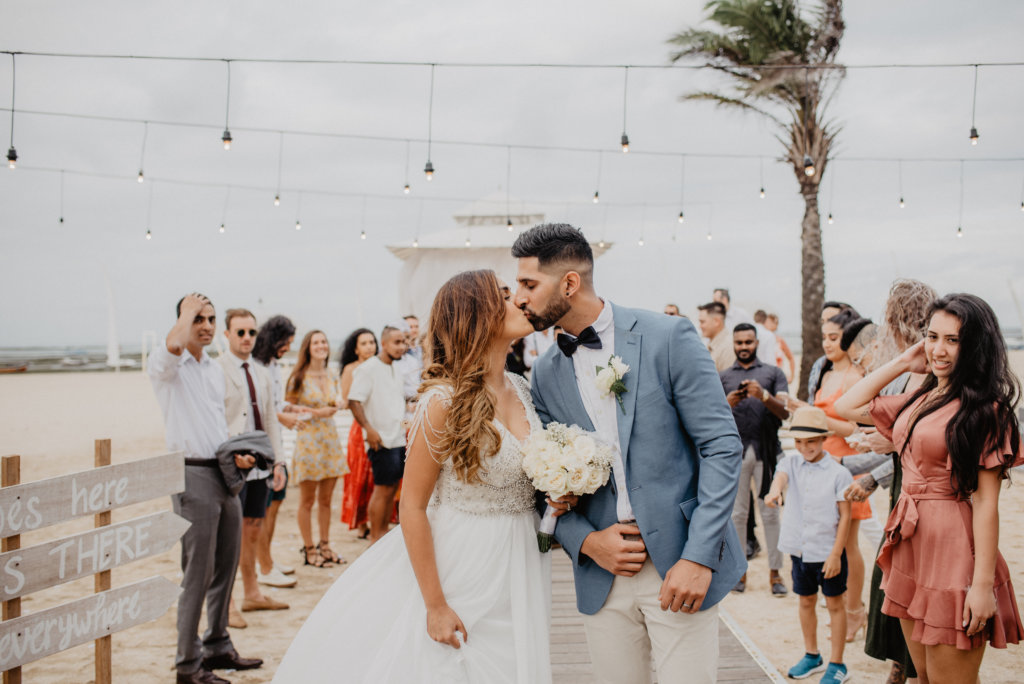 Style: #LD3734, Image Credit: Wah Photo
5. Opt for un-stuffy centerpieces
Informal flowers are a wonderful place to begin when designing casual wedding centerpieces. There are many wonderful varieties, quite a few of which are also rather hardy. For a casual wedding, the sweet look of classic white daisies with yellow centers is always charming. Arrange them in lime green flowerpots for a fresh take on your wedding design. This type of centerpiece works equally well with colorful gerbera daisies. Mixed arrangements of wildflowers can also make for lovely casual centerpieces. Creativity is the key, and when designing informal centerpieces, there are really no rules.
6. Choose a casual dress
If you're having a laid-back wedding, you need a wedding gown that doesn't impede your movement, especially if you plan on mingling and doing a whole lot of dancing during the reception. Sweet and casual A-line wedding dresses will not only make you look stylish and chic but also make you feel comfortable enough to tango or cha-cha-cha your way around the dance floor. The best part is that you can wear these dresses more than once. Instead of having to pack away your wedding dress, never to be taken out again, you can wear these dresses to other informal or semi-formal affairs you attend in the future.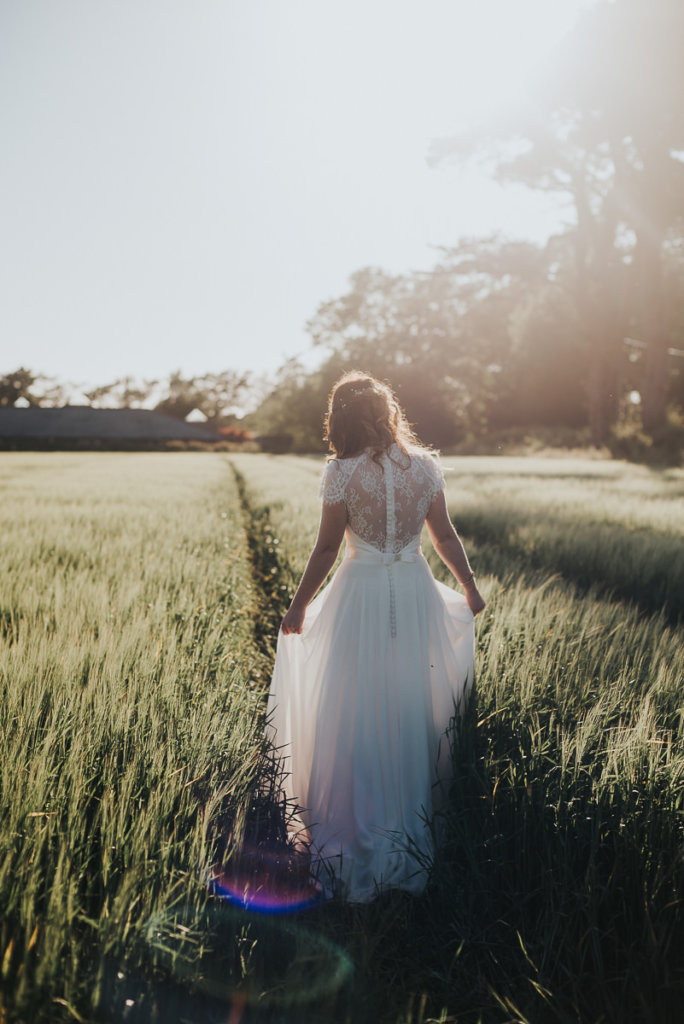 Style: #LD2676, Image Credit: The Smith Photography
7. Choose casual dresses for your bridesmaids too
Conventional bridesmaid dresses have a less than desirable reputation for being frumpy and blasé. Complete with shoulder pads, color schemes that somehow manage to do a little injustice to everyone's complexion and awkward hemlines; they sit unused in the back of closets. But the days of the frumpy bridesmaid dress are coming to a halt. A casual wedding allows for a plethora of style options for your lovely bridesmaids. The dresses you choose can be fun, festive, formal, flirty and fabulous.
8. Pick a balanced menu
When planning the menu for a casual wedding, strive for a balance of relaxed food and attractive presentation. No matter how casual your wedding may be, paper plates, plastic utensils, and foil serving trays are not special enough. Even comfort foods like fried chicken, barbeque, or potato salad can be great for a reception if served in a pretty way. Large painted ceramic serving bowls, wicker baskets, and gingham fabric napkins are elements which can be used to create a super-casual yet attractive dinner.
When all the details come together, a casual wedding can be a lot of fun for everyone. It can really be a lot more fun and you can easily make the best out of the whole event. This is primarily one of the reasons why many couples these days are forgoing the formal wedding in favor of a more relaxed celebration.