This wedding makes our heart skip a beat! Ashton and Jordan had such a classic celebration in Atascadero, CA, we can't help but fall in love with this sweet couple! And Ashton's mix & match bridesmaid looks in #PastelLilac are so stunning!
All Photos were taken by Heather Nguyen Photography.
Bridesmaid Dress Styles: #COZF1500B & #COZF1500F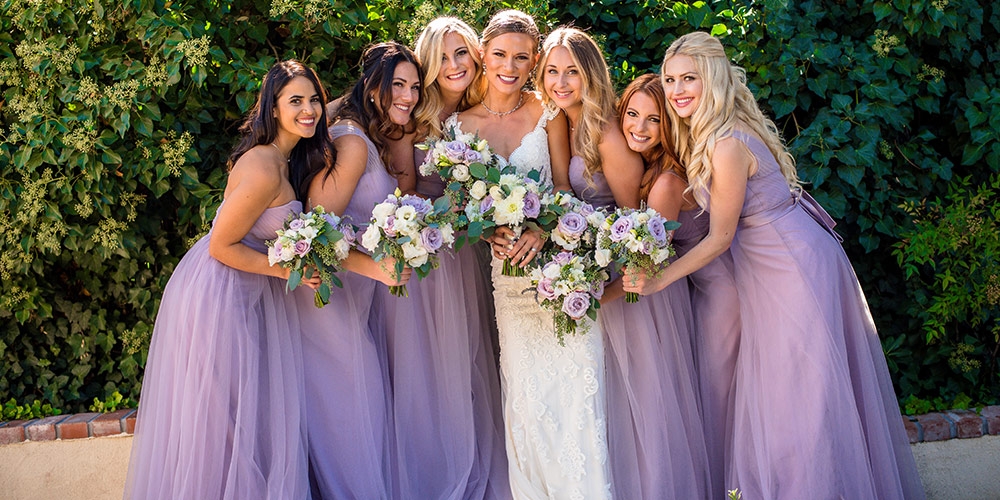 Q: Any advice or tips for future Mrs.?
Make sure you follow a timeline and get things done when they are supposed to get done!!! Enjoy yourself….. a wedding is not something to lose sleep over! This experience should be fun.
Q: What about your love story?
THE NIGHT WE MET! The day was August 9th, 2014. It was a beautiful Summer night in Santa Barbara. Jordan was in town visiting some friends from college. Ashton was out with the girls. EOS Nightclub was the destination. It was your typical dance hall where young adults tend to get rowdy and make ill-informed decisions. It was about thirty minutes to midnight. Jordan was on his way out the door, when he noticed this girl sipping a cocktail by the bar. She was wearing the most stunning outfit. Her name was Ashton. He approached her and introduced himself. She welcomed him with a smile and warm hello. They conversed for a few minutes. Witty puns were shared. Laughs were had. But, it was girl's night. She informed him that her friend's were awaiting her presence on the dance floor, and bid him farewell. As she danced the night away with her besties, he contemplated his options: 1) Convince her to take you home? 2) Convince her friends that girl's night is a myth? 3) Walk away and give up? No. This was no time to quit. Ashton was the girl of his dreams. I mean, who else do you expect to meet at a Santa Barbara nightclub on a Saturday at midnight? He ran in after her. Like a swarm of killer bees around their queen, she was untouchable on that dance floor. His chance of winning her over was slipping between his fingers. Not to mention, the liquid courage he consumed throughout that night was starting to take dramatic effect. It was a now or never type of moment. So he swims through the sea of people to find her. They meet. He grabs her hand. She takes it back. He grabs it again and put his beer in it. She has a look of sheer confusion. Jordan had a plan. He clears a circle. The beat drops. And…like a young Fred Astaire, dances his way into her heart. Truth be told, they've been in love ever since!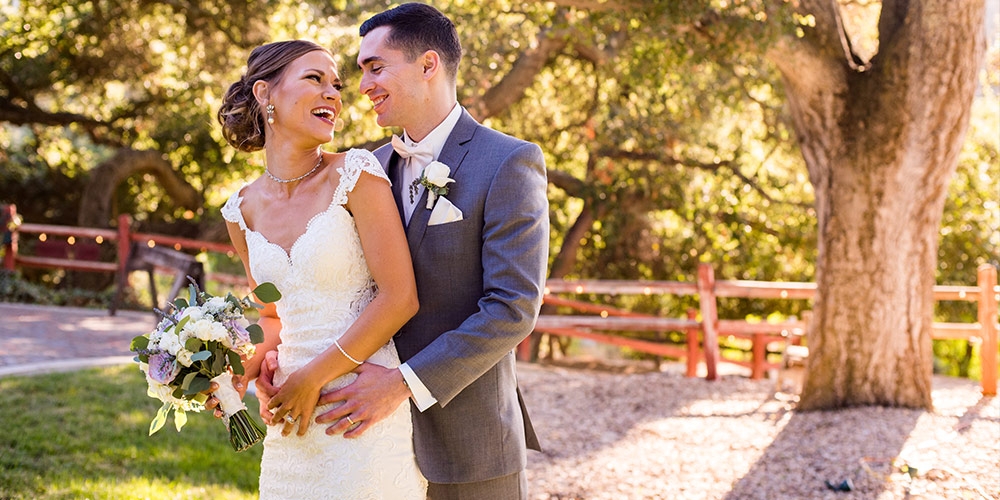 Q: Did you have a particular theme or color scheme? 
We chose lavender because 1) Purple is my favorite color and lavender is the best shade of purple and 2) Lavender is the smells like love.
Q: Did you enjoy the wedding planning process?
Yes… I had never planned something so big before! It was fun connecting all the pieces and really making it our own! Our wedding day was truly everything we could have hoped for!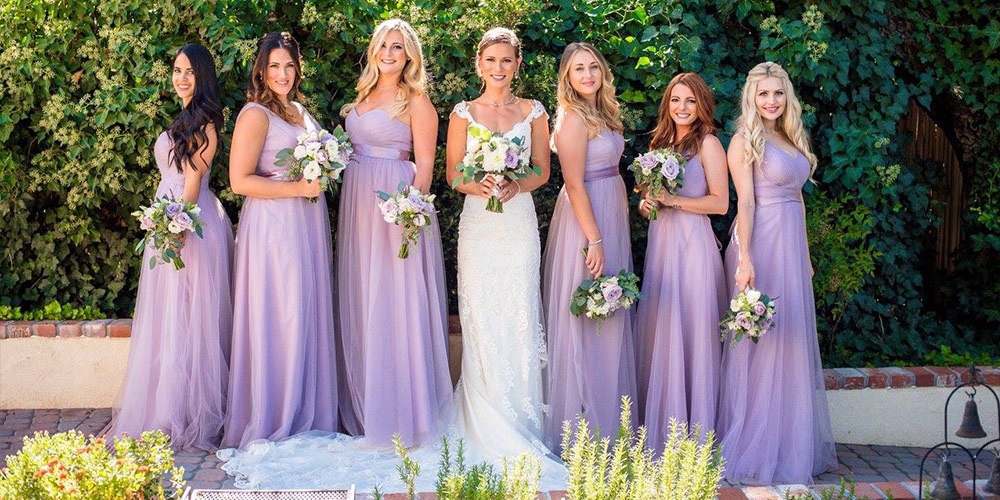 Q: What was the best/most memorable part of the day?
Seeing my soon to be husband at the end of the isle.
Q: Why did you choose #Cocomelody for your bridesmaids?
I chose bridesmaid dress from Cocomelody because they offer so many different styles, fabrics, and colors. The price is also unbeatable when it comes to quality.
Q: What do you think about Cocomelody and the customer service?
Cocomelody responded to my questions in a reasonable amount of time.