This bohemian wedding makes our heart skip a beat! Brianna + Cody had such a romantic celebration, we can't help but fall in love with this sweet couple! We loved the earthy tones and their gorgeous venue, Serenity Falls in The smoky mountains. Congratulations to the beautiful couple!
All photos were taken by Emily + Jacob Photography.
See More Photos here: Brianna + Cody Churchill | Married.
Wedding Dress Style: #LWKF15003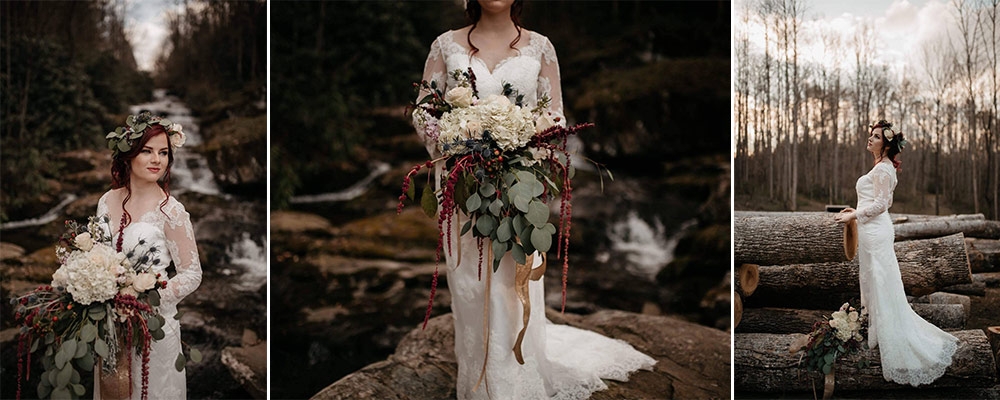 Q: Any advice or tips for future Mrs.?
Don't get too stressed out about wedding planning. It's only one day, you're going to be with the one you love for the rest of your life. Focus more on making sure you have plenty of pictures and memories from that day rather than what flavor your cake is or what your guests will be eating on. It all comes together but after it's over all that's left is you and your husband plus all of the pictures you have of your special day.
Q: What about your love story?
We met when we were 5 & 6, we have been best friends ever since. We used to get separated in class for "flirting" which we always thought was crazy and that our teachers just didn't understand our friendship. We finally started dating in 10th grade and we've been together for going on 8 years and finally tied the knot after 7 years.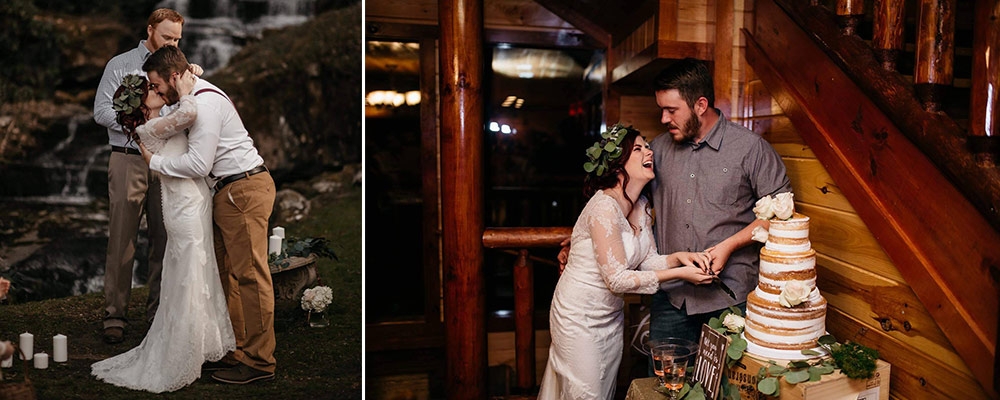 Q: What was the inspiration behind your wedding theme?
The inspiration behind our wedding was definitely nature. We love being outdoors and he loves to hunt. I wanted earthy tones and we incorporated some skulls in our decor for him as well. We used moss as a decoration on some of the tables and all over wedding colors were very earthy and bohemian. We got married in front of a waterfall so we used very little decor at the ceremony because I didn't want to take away from the natural beauty. 
Q: What was the most memorable moment on your big day?
The most memorable moment of our wedding day was our daughter announcing our pregnancy over the microphone during her speech.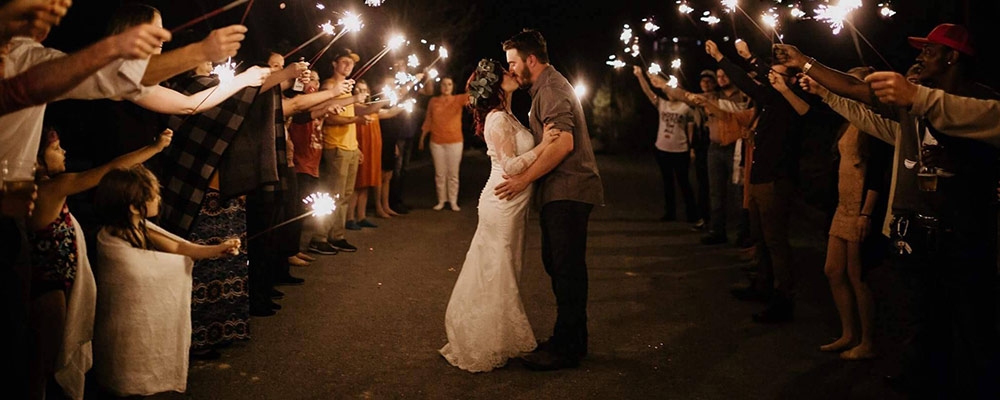 Q: What did you love most about your #Cocomelody dress?
My favorite part of my Cocomelody dress was the lace illusion sleeves and the keyhole back. I couldn't have found a better dress to fit our wedding theme. I felt absolutely beautiful in it.
Q: What do you think about Cocomelody?
I loved working with Cocomelody. I would again in a heartbeat. I paid to have them custom make the dress and it was money well spent. The dress I got was extremely under budget but was SO well made. I was very thrilled with it and how it turned out. They custom made my dream wedding dress in about 6 weeks and it came in perfect!
Facebook Review from Brianna: