Carrie & Brendyn had a romantic country wedding in Akwesasne, NY, both of them live in the country, and love fall season, they also DIYed many crafts, everything in her grandma's yard was comfortable as they needed, How memorable the magic day was.
All photos were taken by Alicia Thompson.
Wedding Dress Style: #LD5190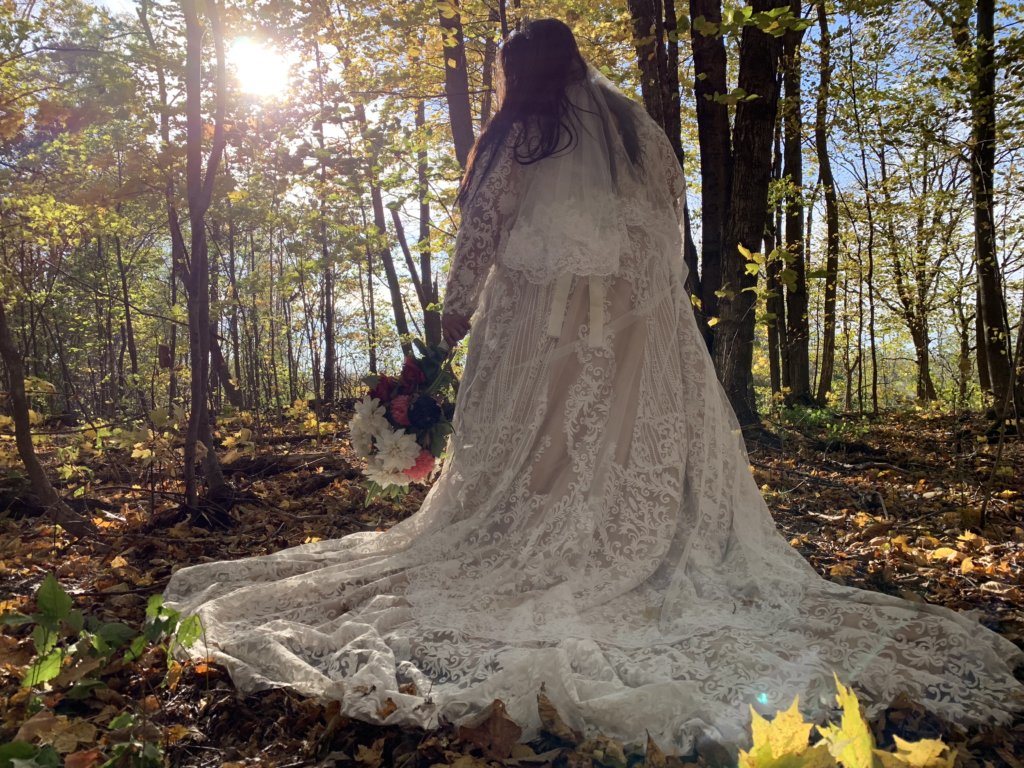 Q: Best wedding planning advice : 
It's your wedding, do what you want.
Q: What was the inspiration behind your wedding theme : 
We live in the country, fall is beautiful and we love fall. I love DIY crafts and made everything myself. I just knew we needed to be comfortable in our own environment so we were married in my grandma's front yard and had the reception in the back yard.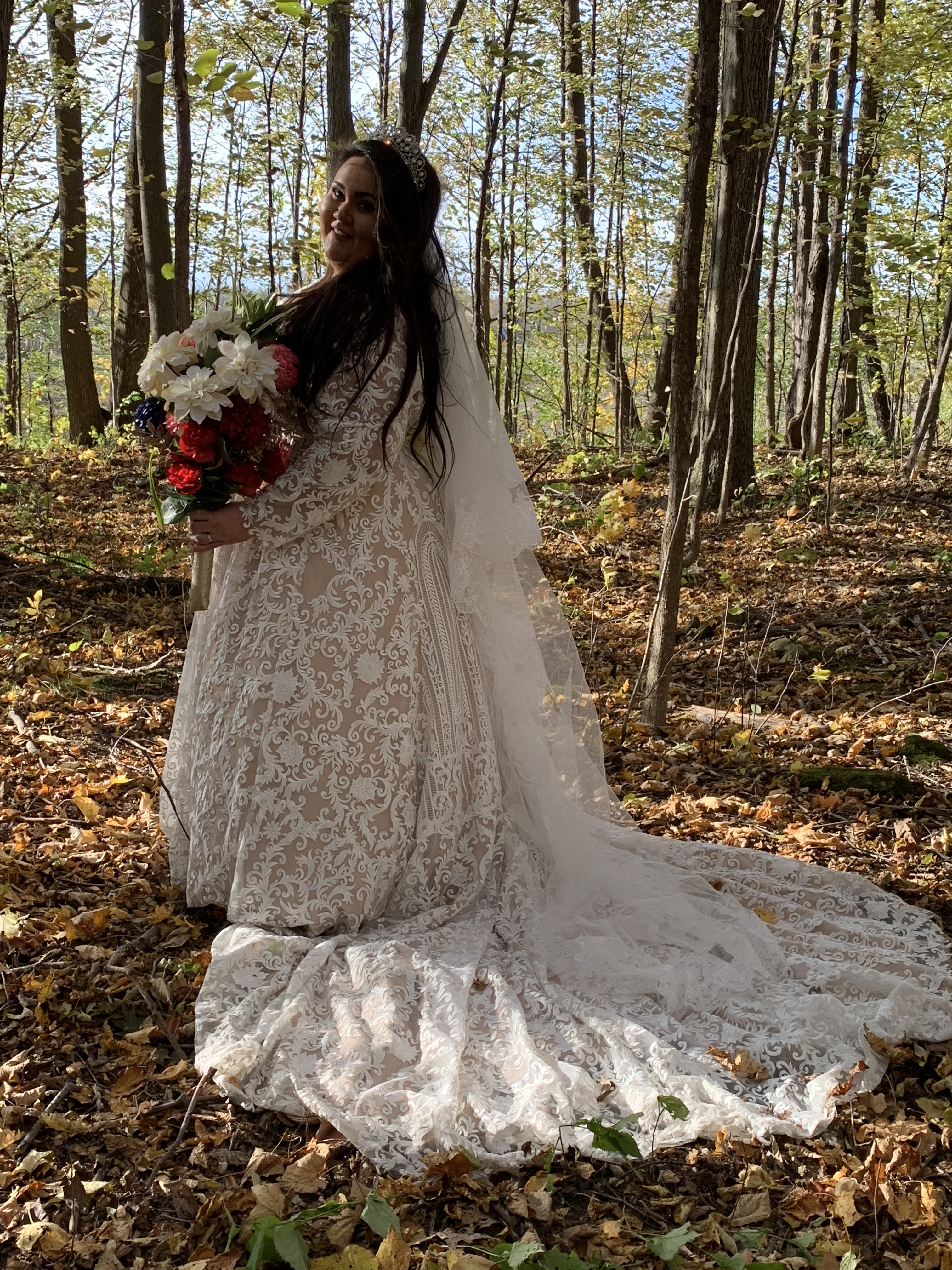 Q: Tell us your love story : 
Brendyn and I met in a casino at karaoke. I had the worst day at work that day. My sister actually dragged me out to relax and hang with her. Brendyn was up interviewing for a local radio station job. He came up to our table and introduced himself, I didn't even look at him, I just said hi. Brendyn went back home and kept an eye on Twitter and Instagram. He followed me, I followed back. I added him on Snapchat and we started talking. Soon after we were officially dating, 6 weeks later we were engaged and on October 13, 2018, I married my best friend.
Q: How would you define the message "Dare to Love" : 
Dare to love defined for me would definitely be letting your walls down. Not everyone is out to get you or hurt you. Taking that leap and letting yourself love someone back is the most amazing thing.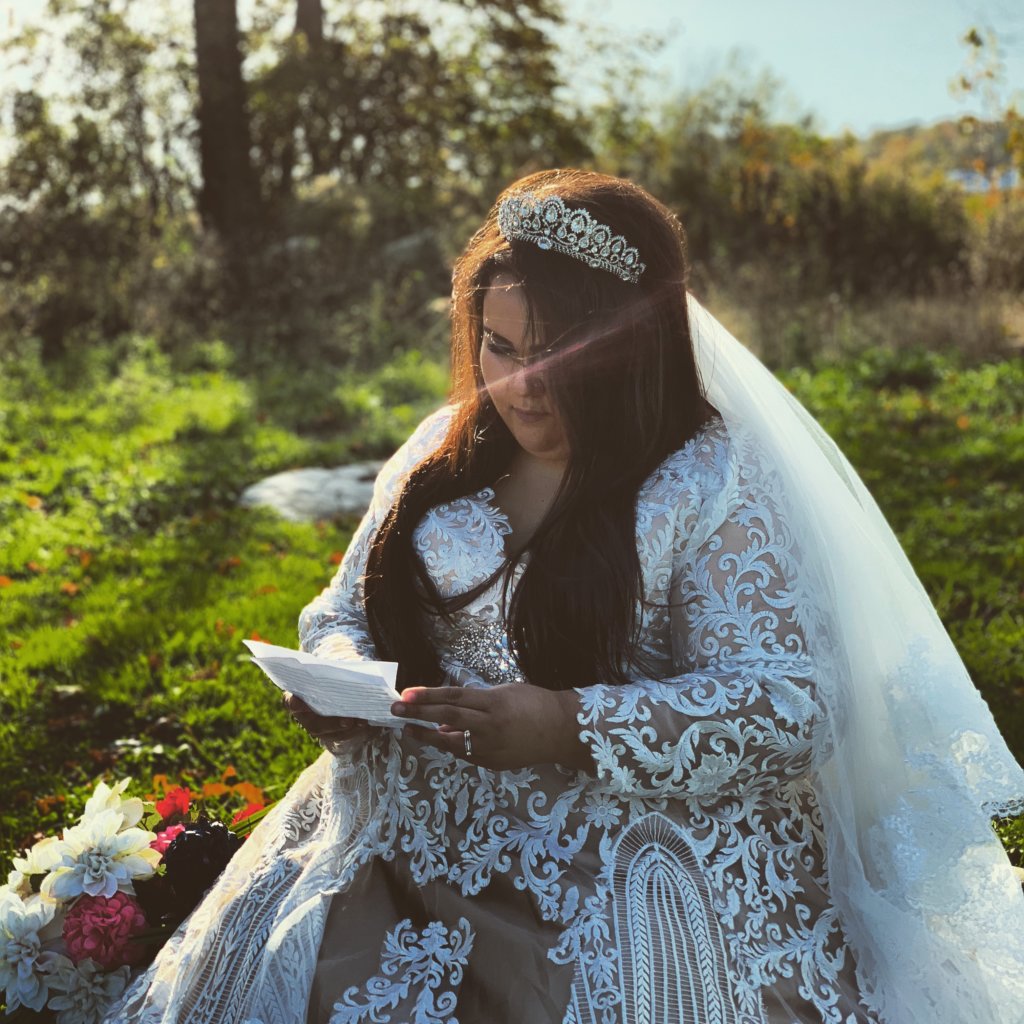 Q: The best/most memorable part of the day : 
Our wedding day: when I came down those stairs and Brendyn saw me for the first time. I waited so long for him to see my dress. Priceless.
Q: What did you love most about your #CocoMelody dress (es) : 
How professional and easy it is to communicate back and forth to get sizing completed and done correctly. If I had any questions I could email and get quick responses. I love every bit of it.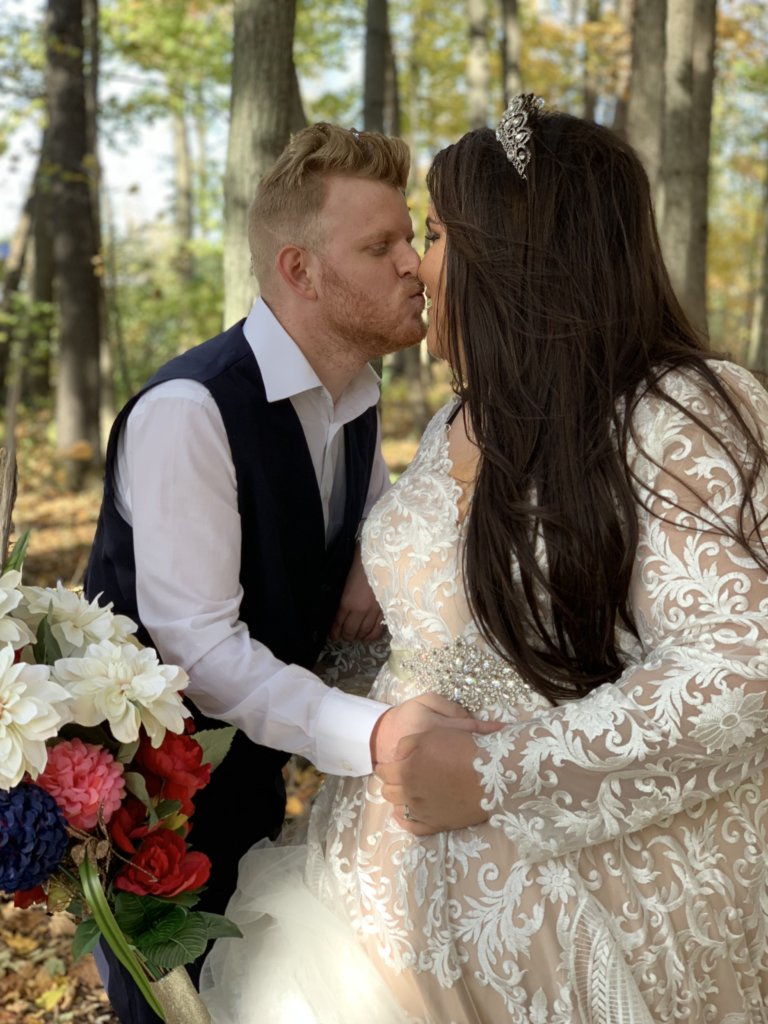 Q: What do you think about CocoMelody : 
I LOVE Cocomelody! I definitely would recommend to future brides. Especially plus size brides.