Inspired by 1950's fashion, Cassie & Sean celebrated their retro barbecue wedding in Mammoth Park, Mt Pleasant PA. Their big day was just perfect and priceless, Cassie was like a real princess with wearing her pretty Cocomelody wedding gown! No wonder that Sean had a precious first bridal look reaction!
All Photos were taken by Jennifer Thorne Photography.
Wedding Dress Style: #JWXK15001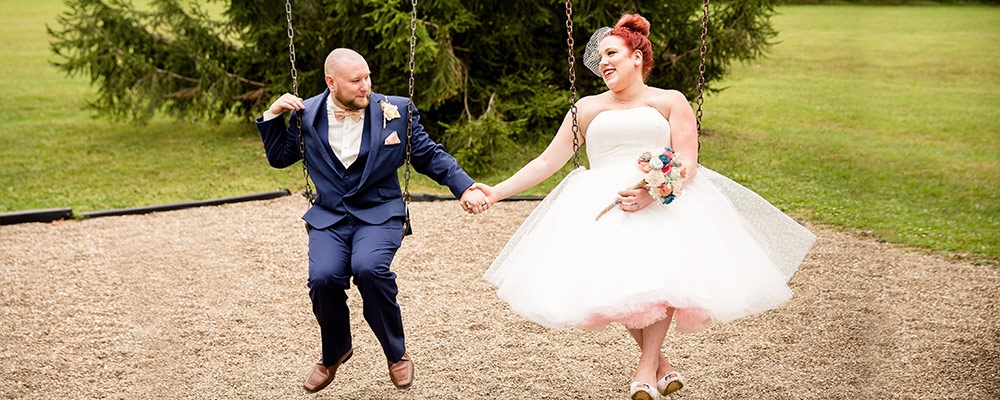 Q: Any advice or tips for future Mrs? 
Don't sweat the small stuff. Keep it simple.
Q: What about your love story?
We met while teaching painting classes in Pittsburgh. We actually went to the same college and have some of the same friends, but never knew each other until after.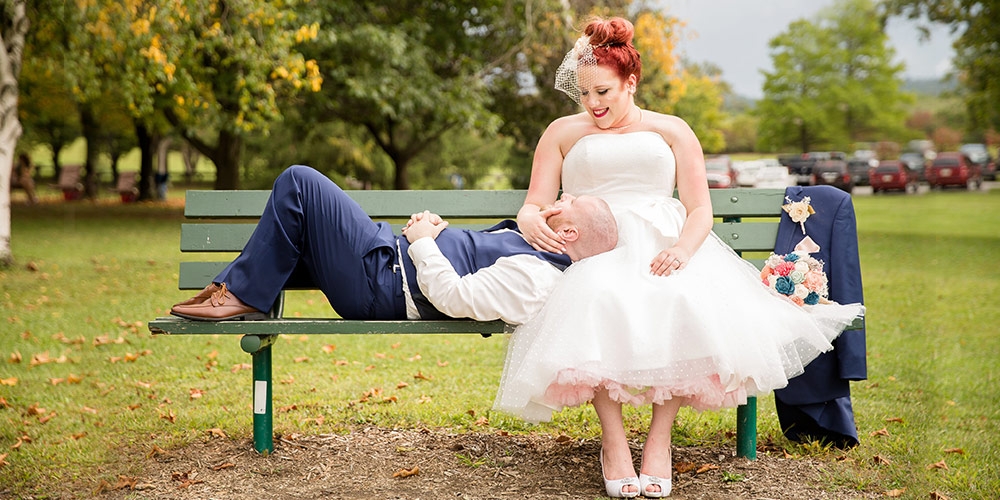 Q: What was the inspiration behind your wedding theme?
Kind of odd, but my bridesmaids' necklaces inspired my whole color scheme. Pastels and gold. Also, I've always loved 1950's fashion and had to incorporate it. I also love nature and wanted a laid back environment, so a picnic in the park was perfect for us.
Q: Did you enjoy the wedding planning process? Why or why not?
Yes and no. I worked at a bridal store for over 3 years recently so I'm obsessed with pretty things, but on the other hand, no matter how low-key we wanted everything to be, it was still very stressful at times.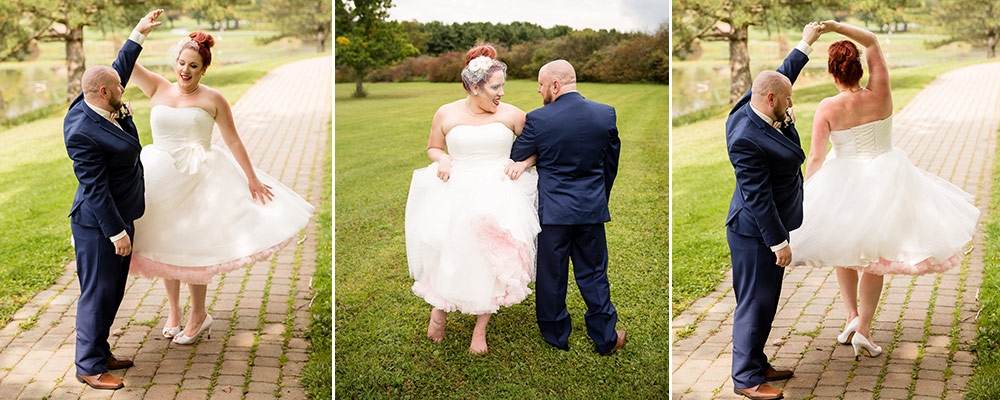 Q: What's your hubby's reaction when he first saw you on your big day?
He was shocked and LOVED my look. I had actually purchased a different dress before that and he accidentally saw it. I convinced him that I was just altering it to make it look different, but the second I saw this dress, I had to have it. We did a first look and it was priceless.
Q: What did you love most about your #Cocomelody dress? 
I've always loved dotted tulle and could not find it anywhere… as soon as I saw this wedding dress I knew it was the one… being that it was tea length was an added bonus! I felt like a vintage princess and could not stop twirling all day.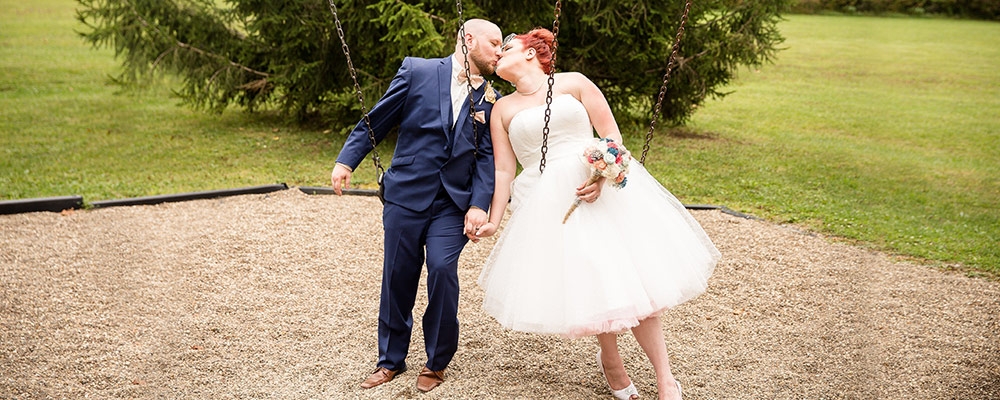 Q: What do you think about Cocomelody and the customer service?
The delivery was surprisingly quick and the price and quality of the dress was outstanding. Customer service was very helpful and attentive from beginning to end… even before I was ready to order from Cocomelody!