The perfect combination of glitz and glam, real bride, Christine's wedding in The Stotesbury Mansion to Michael was a vintage affair with a hint of gold! We love seeing a beautiful bride in love – especially when she's looking amazing in our sleek and simple mermaid wedding dress with long sleeves from Ida Torez Collection. Cheers to this sweet duo!
All photos were taken by Jessica Manns Photography.
Wedding Dress Style: #1064
Q: Any advice or tips for future Mrs.?
Do whatever makes you happy, and stay true to your vision.
Q: What was the inspiration behind your wedding theme?
I found the venue to be reminiscent of the Prohibition Era, and it had a vintage glam feeling, so the venue actually inspired me. It was fun to think about what life would have been like a decade ago when the mansion was booming with luxury parties and events. I just went with the vintage feeling and added some gold flair.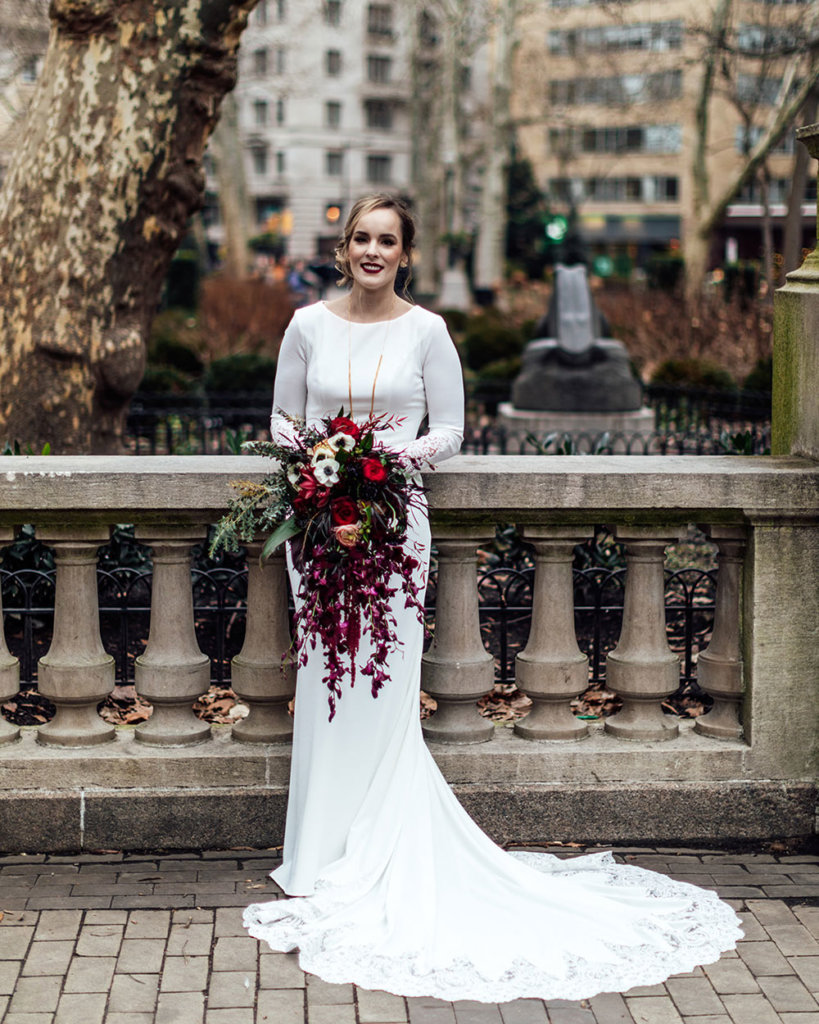 Q: Tell us your love story! Where & How did he propose?
Michael and I met at a running group in Philadelphia in 2015. We ran as partners and made friendly conversation on a regular basis, and a few weeks later he asked me out on a date. I said yes and we have been together since. Just like any other couple, we like to go out and party, but we spend a lot more time together doing Netflix and chill. On December 21st, 2018, Michael surprised me on a Netflix and chill night, and asked me to marry him in our home. It was a total shock and it was fitting because it was just us and our dogs. We made our family 'official' that day!
Q: How would you define the message "Dare to Love"?
Love takes courage, so daring to love means putting yourself out there without fear of failure or rejection.
Q: What was the best/most memorable part of the day?
The best part of the day was listening to my sister's Maid of Honor speech – she crushed it! She had the whole party rolling!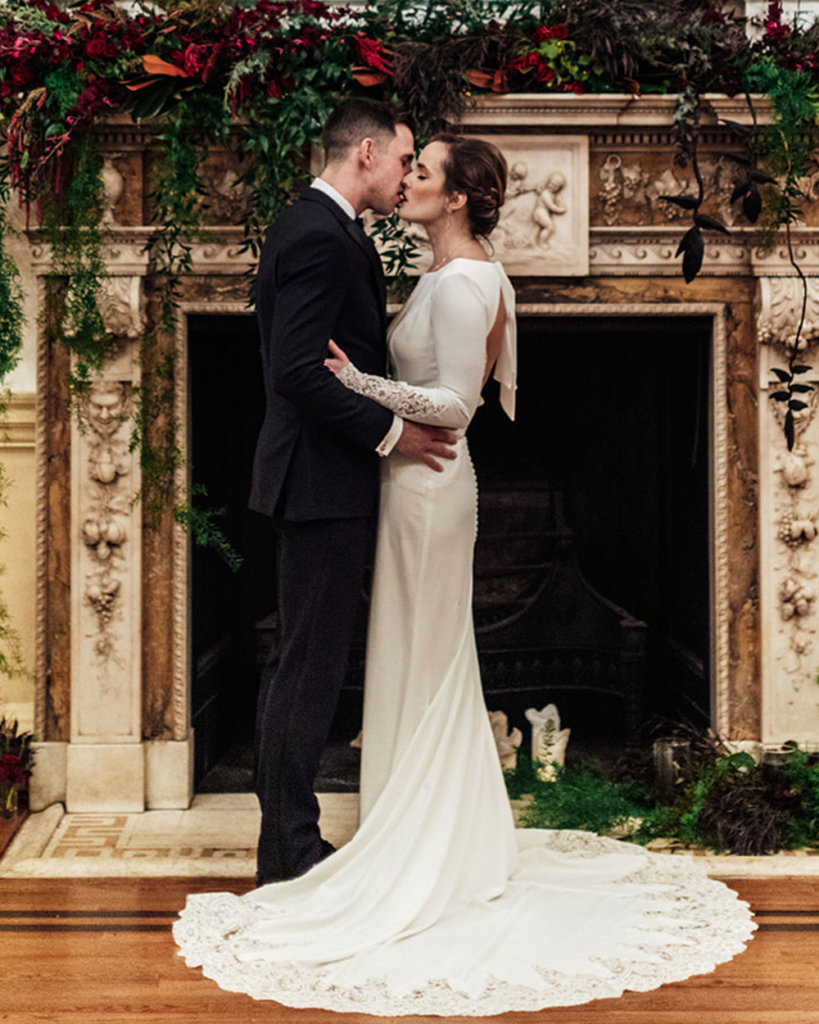 Q: What did you love most about your #CocoMelody dress (es)?
I loved that I found a unique dress that I had never seen before. It was tough to find a long sleeve dress that I liked in stores, and I wanted one that felt a little vintage as well. I found all of those things in the wedding dress I purchased from CocoMelody. The train was also stunning.
Q: What do you think about CocoMelody and the customer service?
I loved my experience with CocoMelody and will urge others to shop their site!