"Together forever at last!" Dani & Justin held a rustic backyard wedding in Burbank, CA. Everyone felt comfortable and experienced their simple pleasures of jeans, boots, dirt, and music. Also, Dani's beautiful lace gown with custom long sleeves was simply dazzling!
All photos were taken by Elisenda Farison Photography & Hawkinson Photography & Lauren Garcia Photography.
Customized Version of Wedding Dress Style: #LD4398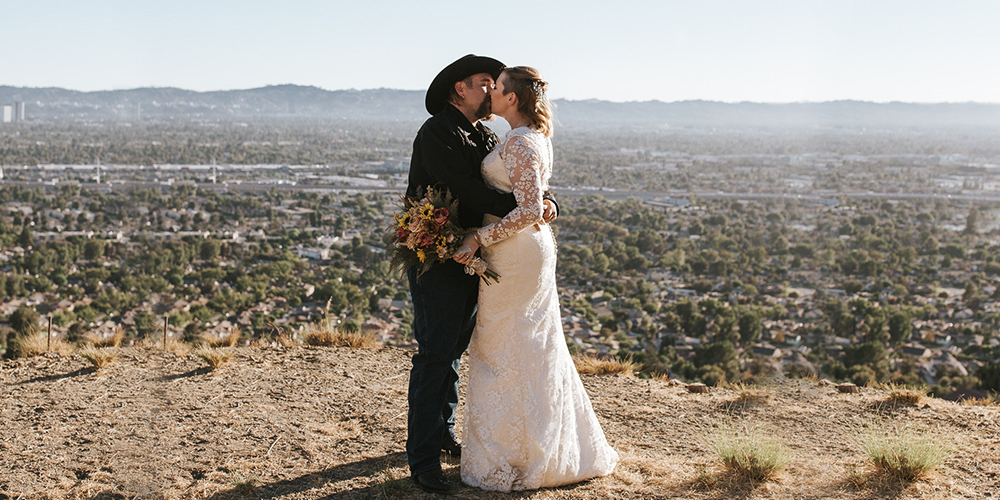 Q: Any advice or tips for future Mrs.?
Don't let others take control of your wedding.
Q: Tell us your love story! Where & How did he propose?
We met at 7-11, both covered in dirt from long days working. He was working construction at the time and I was doing ranch work. We crossed paths and admired each other – thus the spark and phone number exchange. The rest is history.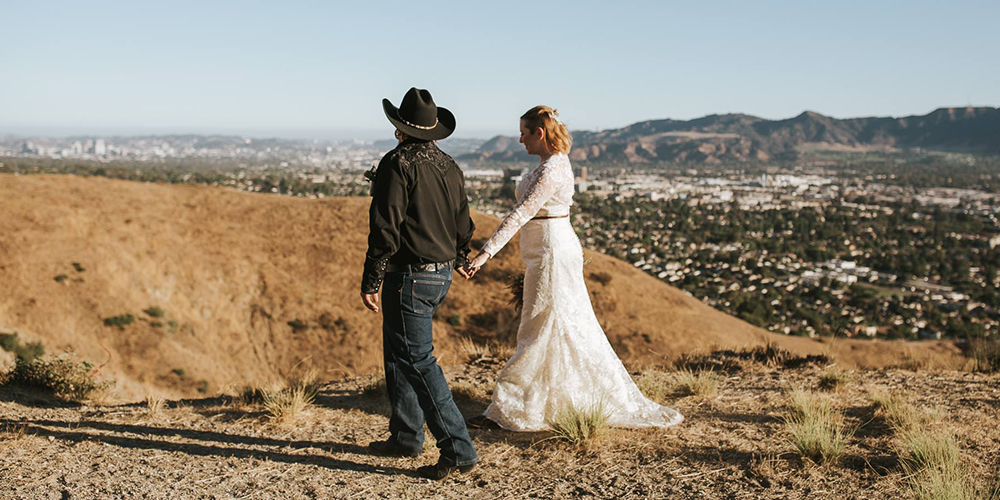 Q: How would you define the message "Dare to Love"?
Don't be afraid of the unknown, and don't let bumps in the road deter you from the path you're travelling. If I had let a few fears stop me from dating this man, I doubt I would be his Mrs today.
For me the message is easy. You should love someone and show it, no matter what. Of course you are more vulnerable and can get hurt, but in the end it, is worth it. From every relationship you can learn something, and sometimes you get hurt but if the right one comes, your heart will heal really fast.
Q: What was the inspiration behind your wedding theme?
Justin and I are ranch folk and originally planned on getting married at a ranch, however it fell through and we wound up needing to move it to a backyard. We aren't fancy people and would rather get dirt on our boots than mingle at black tie events. We wanted to be comfortable and feel at home, and wanted all our guests to experience our simple pleasures of jeans, boots, dirt, and music.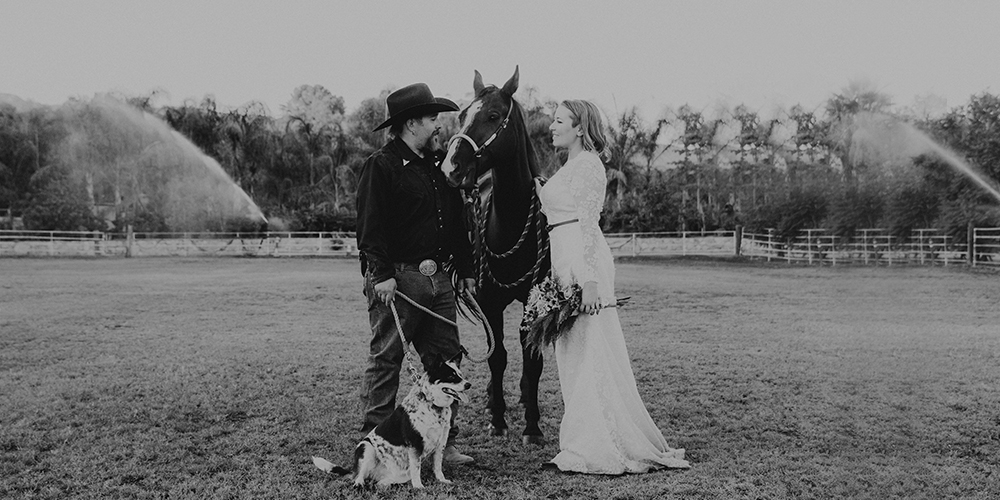 Q: Where did you hear/find Cocomelody ?
Online! I stumped upon it while looking for affordable dresses and decided to give it a whirl.
Q: What was the best/most memorable part of your big day?
Definitely the private portraits during cocktail hour, out on the overlook with no one around and no one to watch us. We were truly alone with the photographer and we were able to finally breathe and relax without the pressure of all eyes on us.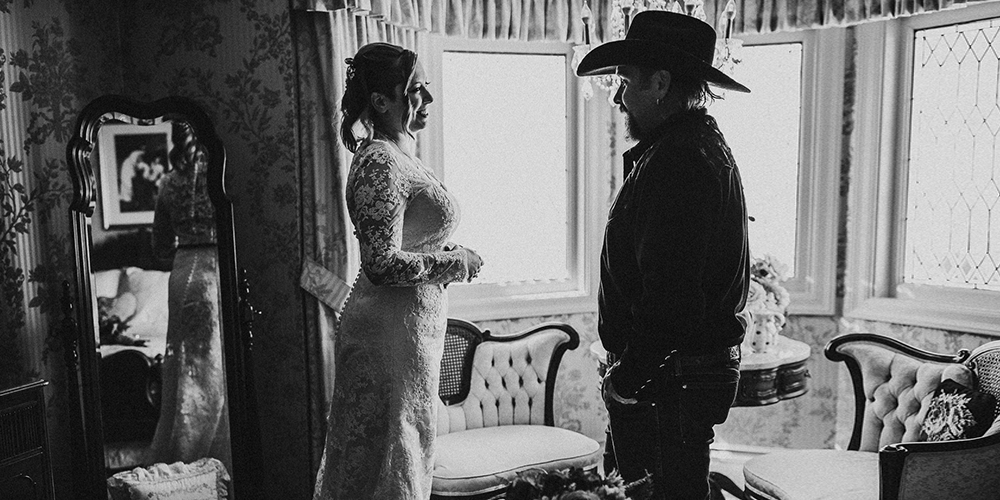 Q: What did you love most about your #Cocomelody dress?
Very well made wedding dresses for a steal of a price.
Q: What do you think about Cocomelody and the customer service?
Overall I think Cocomelody is a great company. I visited the Los Angeles showroom before purchasing and unfortunately the dress I wanted wasn't there, but there's so much selection and just about every dress style with customization that you can't find anywhere else.