Wedding Dress Style: #LWWT15019
Wedding Dress Silhouette: A-Line
Wedding Location: Loris, SC
Wedding Date: May 20, 2017
Photographer: Shae Wright
Wedding theme: Simple, rustic chic
Q: Best wedding advice?
Keep it sweet and simple!
Q: How did he propose?
He proposed with my mom's ring from my dad, since he passed away it was super sweet. He got 3 dozen roses since it was our 3rd anniversary, and had our anniversary date in them.
Q: Tell us about your wedding day!
The morning was stressful, lost my makeup but thankfully found it. Finished up last minute touch ups before everyone arrived. My brother walked me down the aisle until we got to my mom and then she gave me away since she raised me. Everything went as planned with us surrounded by family. We kept everything simple, we didn't do a bouquet or garter toss, we only had a maid of honor and best man. We wanted the day to be about us not everyone else…
Q: What was the best/most memorable part of the day?
Finding my wedding shoes! My husband wrote on the bottom of them! It was such a sweet gesture.
Q: Describe how you felt when you found "The Dress" ?
I knew I wanted a colored dress and I wanted a lace back since I have a tattoo I kind of wanted to hide. I saw my dress and I knew it was the one, the price was amazing for the quality of the wedding dresses. The beading around the waist, the buttons down the back, it was perfect. I was nervous but hey who isn't when basically ordering online.
Q: What do you think about Cocomelody?
Cocomelody is an amazing place to get a wedding dress or any dress for that matter. They helped ease the concerns I had and would respond immediately via email when I had questions. I was in the last trimester of my pregnancy when I did my measurements so of course I was scared the dress would be too big since I would have a 7 week old by the time I wore the dress. We ended up doing measurements again 4 weeks after I had my daughter and we ended up having to remake the bodice. I was so scared but they reassured me and I am confident in their work. Especially to get your dress to you on time. I have been recommending cocomelody constantly to everyone because I had such an amazing experience.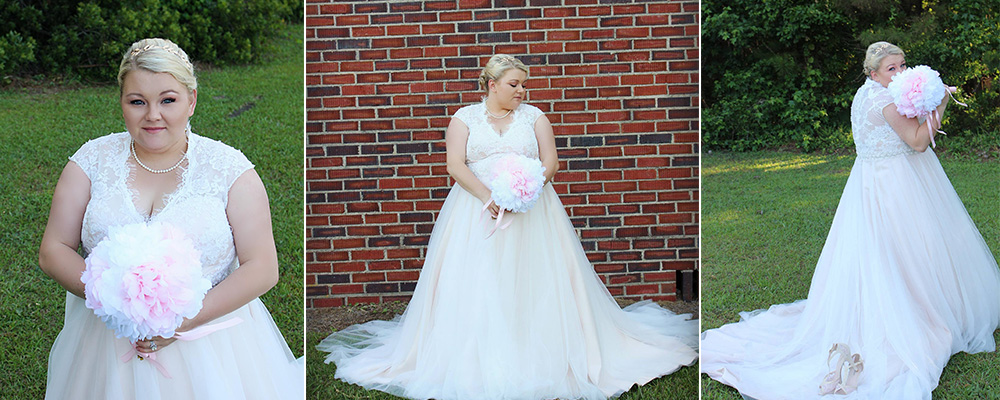 Facebook Review from Danielle: