Desiree & Lloyd's simple & classic wedding in Swan Valley, Western Australia was beyond perfect! We are over the moon excited and grateful to have been able to make Desiree's fairytale dress and witness her love and a happy marriage! Check out the breathtaking pics here:
All photos were taken by Ze Photography
Wedding Dress Style: #LD3932
Bridesmaid Dress Style: #COZF14002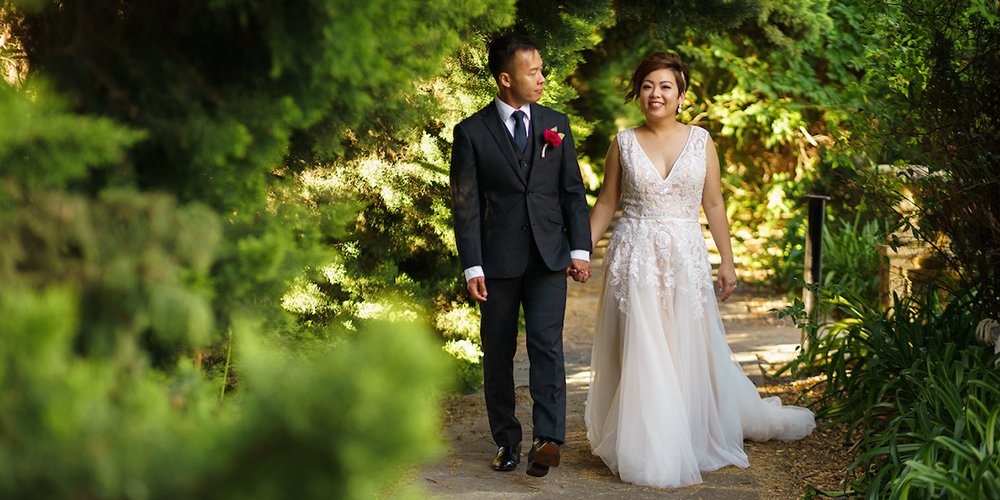 Q: Any advice or tips for future Mrs.?
Communication is the key and always work as a team.
Q: How did you meet? And where did he propose?
We met when we were 17 and 18.
Lloyd proposed when we were on holidays in the US. We had spent 3 weeks traveling around the US and NYC was our last stop. He planned a picnic in Central Park that didn't go quite as planned as the original spot he picked was undergoing renovations. We found a quiet spot under a huge flowering tree where he pulled out a letter and began reading it out to me. By this stage, it hit me what was happening and I was crying and he pulled out the ring.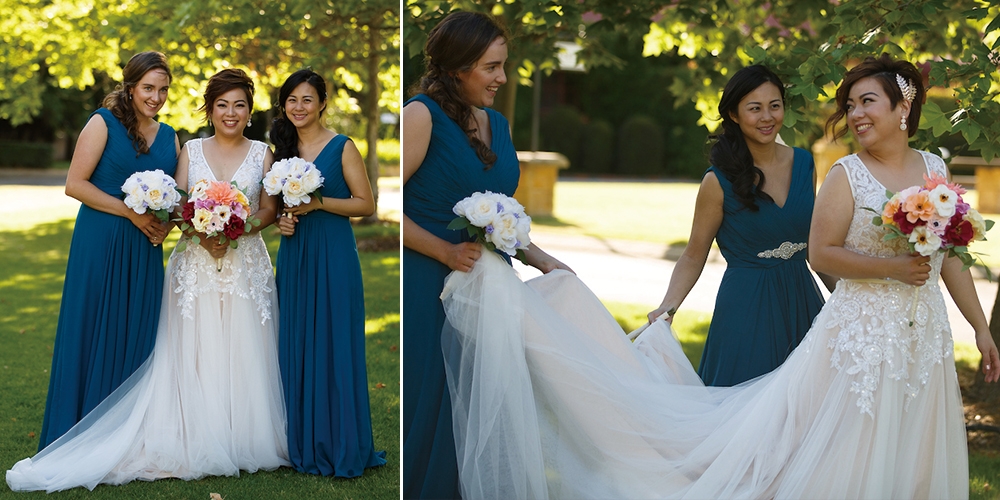 Q: What was the inspiration behind your wedding theme?
I wanted a simple but elegant wedding that had a floral theme. I had planned to DIY a lot of the decor. I handmade the centerpieces and table decor as well as the bridal and bridesmaid's bouquets and buttonaires.
Q: Did you enjoy the wedding planning process? Why or why not?
Yes, because I'm a control freak so I liked to have a hand in the whole planning process so that I could add my personal touch to it.
Q: What was your hubby's reaction when he first saw you on your big day? 
He said the dress was very me and was very flattering.
Q: What did you love most about your #Cocomelody dress? 
The details of the dress – the lace applique bodice was simply stunning and the keyhole back was a nice focal point as I wasn't going to have a veil. I didn't want a white wedding dress so the ivory/champagne color ideal. As I was purchasing my dress online, I had a specific design in mind that I knew would fit my body shape. Everyone also commented that the dress was very 'me' and the couldn't picture any other dress for me.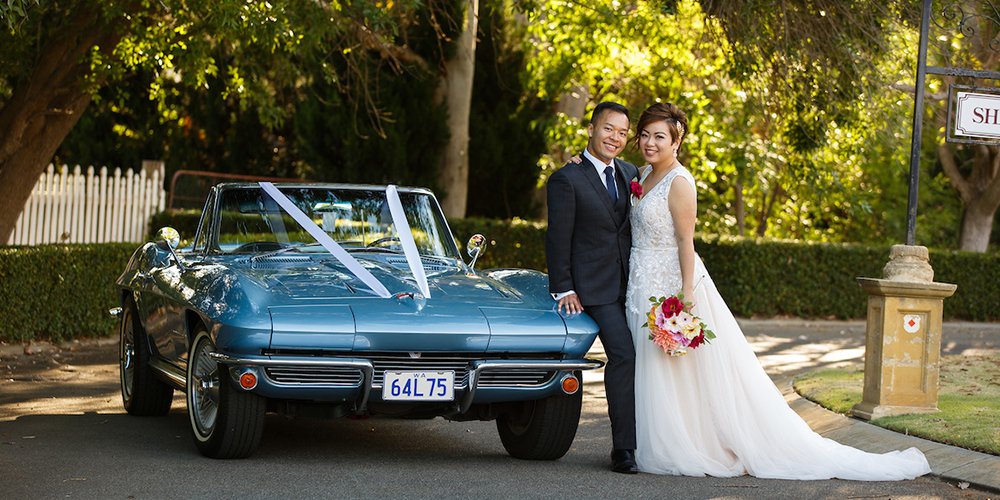 Q: What do you think about Cocomelody and the customer service?
I love the designs Cocomelody has to offer. After trying several dresses on in bridal stores, I still wasn't able to find what I liked. I kept coming back to the designs on your website. My wedding dress was the very first dress that caught my eye when I was searching the online store and I'm so glad I bought it. I loved the quality of the dress that I also decided to purchase my bridesmaid's dresses and an evening dress from Cocomelody. The customer service was very attentive and helpful and answered any questions I had. It was very easy dealing with Cocomelody.