EiEi and Jhay Mhar tied the knot in September 2020 after their 5-year long-distance relationship. The COVID-19 pandemic made this sweet couple decided to held a micro but intimate wedding with their loved ones in Temecula, California. It was absolutely a meaningful wedding and EiEi looks gorgeous in our Trumpet-Mermaid wedding dress GINGER! Best of luck for a happy and prosperous marriage to  EiEi and Jhay Mhar who truly deserve each other.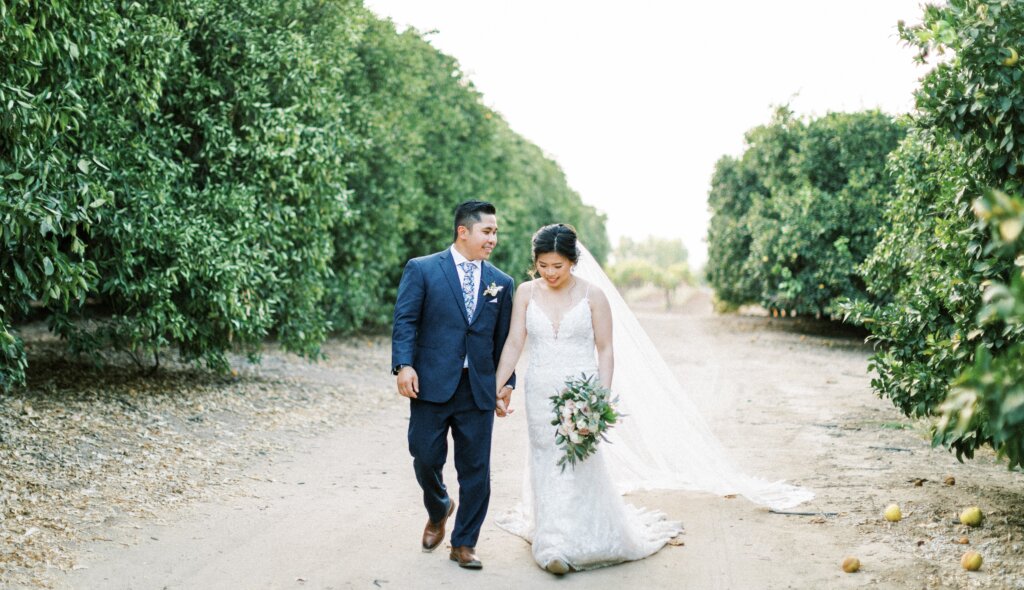 Photo Credit:  Madeleine Collins ; Wedding Dress Style: Ginger #LD5808
Q: Any advice or tips for future Mrs.?
It is important that you start as soon as possible when you decided on your date! Take your time to interview your vendors and take notes to what you want, and inform them how you like to get them done. In the meantime, take a breather! Wedding planning can be very stressful, therefore, taking breaks in between could be helpful. Of course, include your future spouse for any suggestions or ideas, and share the responsibilities. If you are a COVID bride like me, I feel you! There are more responsibilities for your guests and you wanted to ensure that everyone is safe by following CDC guidelines. Lastly, it is your wedding day! It will all worth it and you will be a beautiful bride!
Q: What was the inspiration behind your wedding theme?
Modern and Casual. I had a micro wedding because of COVID. I wanted to ensure that everyone is safe and have enough space to practice social distance. I wanted to be a small and intimate wedding. And, I had enough time to talk to everyone at the wedding and had a great time!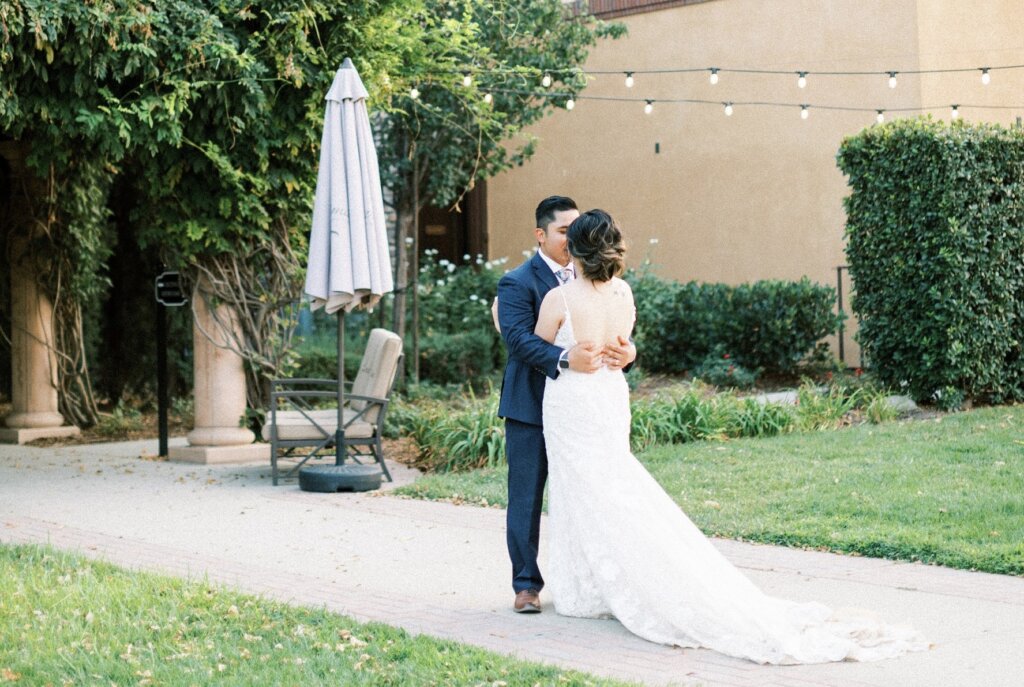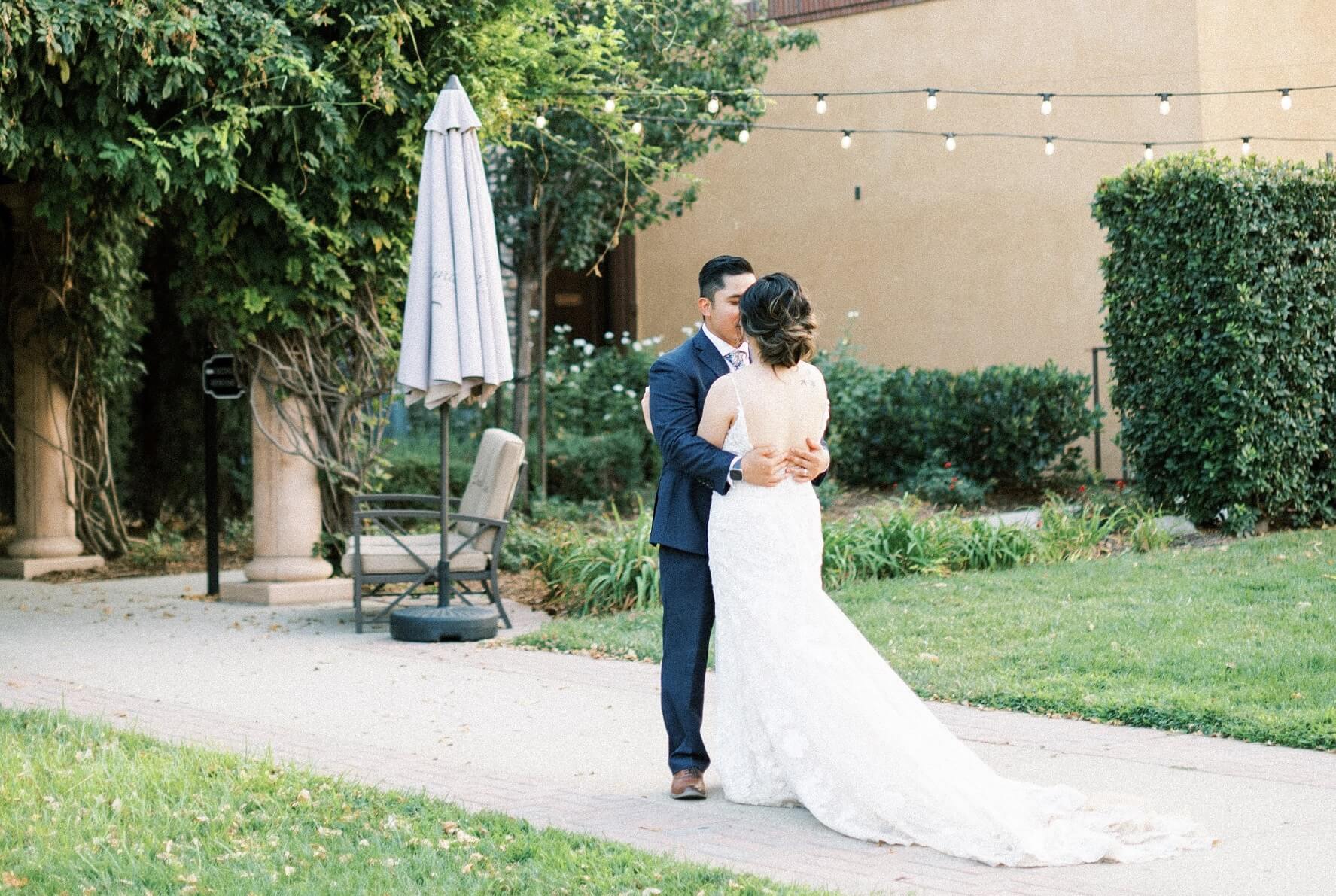 Q: Tell us your love story! Where & How did he propose?
Believe it or not, we met on an online chatbox. We talked for about 6 months before he drove 6 hours from LA to SF for our coffee date. He would drove hundreds of miles every month during our long-distance relationship. What a commitment, right?! Then, he moved to SF to be with me. After dating 5 years, he proposed to me on our trip back to the Philippines and Myanmar. I was in search of my mosquito repellent when he went down on one knee to propose. I guess the timing was great because it was just us alone in the house. Of course, i freaked out and jumped, but I said "YES!".
Q: What was the best/most memorable part of the day?
A quiet alone time right before we went into the reception area. We both sat down on one of the benches and reflected on being the newlyweds feeling. It was a lot of emotion!
Q: Where did you hear/find Cocomelody?
Google.
Q: What did you love most about your #Cocomelody dress?
The customization and customer service! People who work at the LA office are fabulous!
Q: What do you think about Cocomelody and the customer service?
My dress was produced in the wrong measurement, even though, I was custom measured by the manager of the LA store. I reached out to the store manager and she quickly helped me to connect with the alteration department. Since it was a mistake made by the production department, they helped me fixed the dress free of charge. Thank you COCOMELODY!